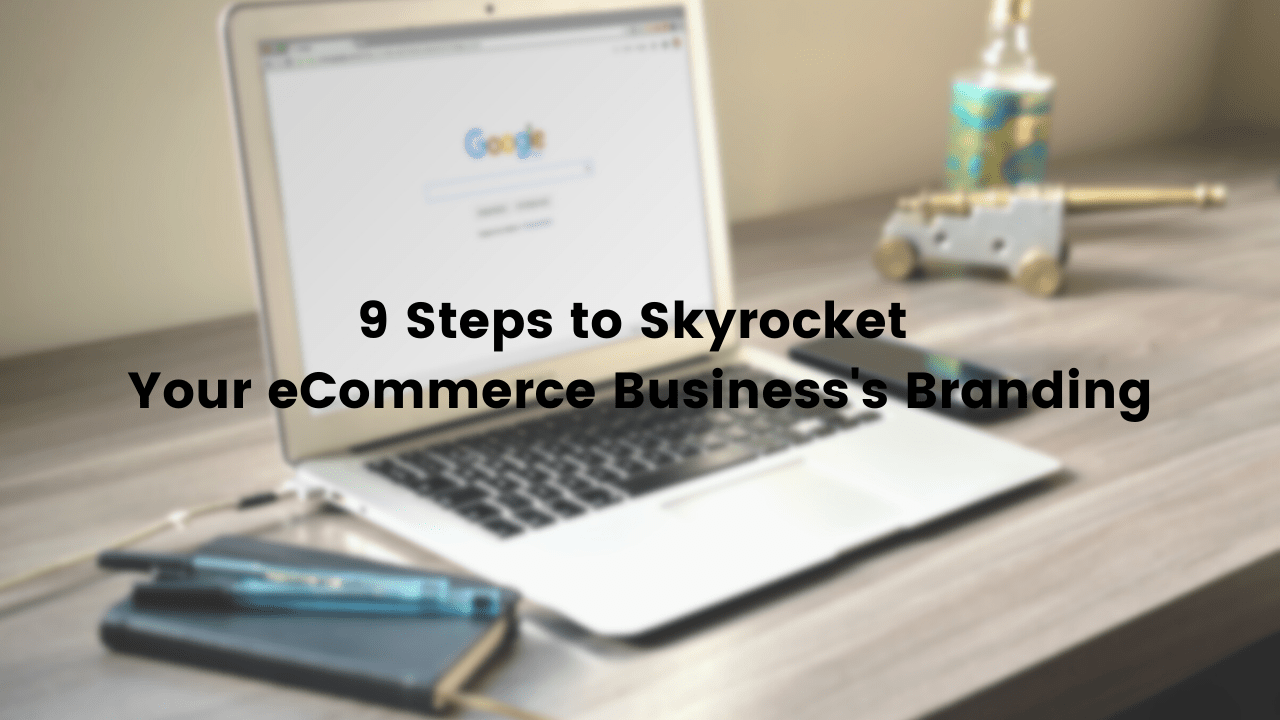 9 Steps to Skyrocket Your Ecommerce Business's Branding
Suppose, you decided to buy a sports car but have no fuel to drive it around the city, would you be able to achieve your dream?
NO!
Just like that, starting an online store is not just enough until you work on its branding and get it right.
So, where do you start or say what exactly you need to kick off your eCommerce store's branding and drive results?
There is a myriad of questions that come to your mind but you need a clear plan that keeps you away from exhaustion and works every time you put it into action. So, here are some key steps that you'd be needing to skyrocket your eCommerce business's branding.
Start with Audience Identification
Suppose, you sell cosmetics products (just to keep things easy and understandable) on your online store.
Who'd be your target audience then?
Before you do anything to promote your products, you need to understand your buyers!
This would prove very helpful and exhaustion-free later when you kick off the branding activities. Because you'd have an idea about the kind of buyers, their key preferences, and what particular features excite them? s
Since we chose cosmetics products, our target audience can be divided into different patterns. You can track them from age-group (16-35 yrs.), or you may even separate them by demographics and plan better marketing messages accordingly.
The idea is to identify, understand, and plan for this particular audience that is actually interested in buying your products and would make purchases.
Define Your Mission & Vision
The next step involves writing a killer mission & vision statement!
Sure, every business exists for making money but you could be bigger than that motive and attract everyone's attention towards your online brand.
How?
Let's just say you're not selling cosmetics products, you've vowed to use organic material only, and preserve Mother Nature while collecting the key ingredients.
This way you're making people look beautiful and keeping our home, Earth, a safe place!
Portraying your online store in this manner can help you win the vote of trust and people would be volunteering for promoting your online store, too.
And while you do so, make sure to use your words very carefully as words are the only way to connect with the readers sitting a million miles away from your base of operation.
Evaluate Marketing Methods
If you're repeating what everyone else is saying, think again!
Your online store has a specific audience (that eventually would give you the buyers) then why are you preparing to get exhausted with unlimited marketing methods?
The gist of this question is very simple if you pay attention. You need to understand where your core audience spends the time during the day (or later in the night under the sheets searching for their friends). And then add only those channels in your marketing methods that they use more so you can keep the funds and energies safe from early spending.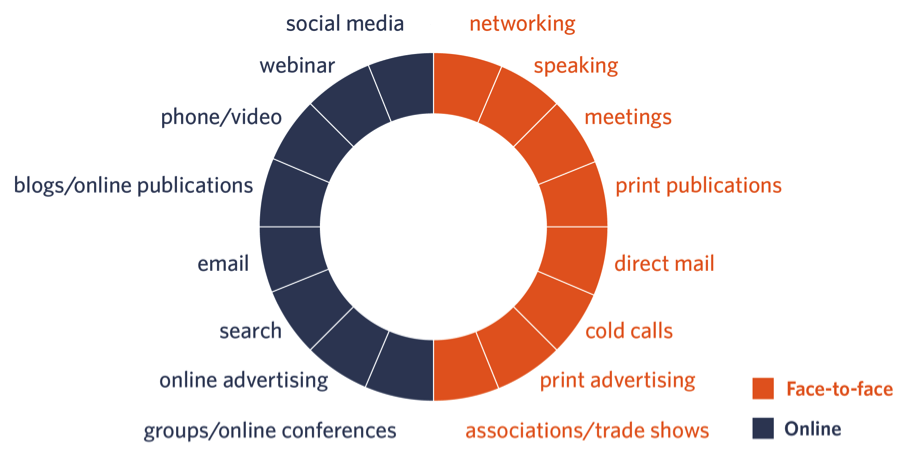 Let say you're focusing on teens and people between the age of 22 to 28 and they mostly use Instagram and Snapchat. Do you think promoting your products on LinkedIn would offer you any desired results?
That's the point that you need to focus on and ensure your target consumer uses that platform where you intend to market your products. Otherwise, you'll be screaming into an empty room and expecting an answer in return.
Work on Your Branding
One of the reasons for brands achieving success is the personalization in their offerings!
Let's unfold this statement and see how adding customization can make you a winner and you get the "My-Favourite-Place-To-Shop" tag.
It all starts with the right branding that gives your online store a distinct identity that people can relate to. And working on your branding is another step that you need to take and align everything according to these branding rules you'll decide at the start.
This will help you design a wonderful journey for the consumers from the moment they discover you place their orders, and receive the products in personalized packaging and more.
Working on your branding allows you to connect with them even after the sales cycle is completed and you can attain more marketing objectives right at the moment when they'd have forgotten about you.
Decide Content Policy
Having everything in writing is a sign that you're serious about your business and you can start with content policy.
The main points would highlight the kind of content that is famous on the selected social platforms and if you should include them in your publishing plan. Then, you need to decide what particular formats would be there in your content plan while promoting your products on social platforms.
Would you talk about products only, showcase their features, or include customer success stories, too? Or you may segregate the content in groups like awareness content, sales-bound posts, upselling, etc.
These are some base questions that you need to ask yourself and see if your key competitors are using these tactics to market the product? Because you can't afford to waste time on content creation and publishing that isn't effective in terms of deriving results.
Invest in Your Brand's Story
You're selling cosmetics and thousands of others are doing the same, what's the difference?
One way to leverage your online store's branding is to use storytelling effectively!
In other words, you need to shift the focus from your 'What' to your 'Why' and craft a compelling story that people can relate with. Because people always love hearing stories and even make affiliations with the protagonists, empathize with the supporting characters and tell their friends.
In this story, you need to portray your customer as the protagonist who struggles to find solutions and eventually discovers your brand. And then, you can connect it with the Whys that convinces them to choose YOU.
>>>Why Storytelling is the Secret of Great Content Creator?
>>>What Creating a Narrative Can Do for eCommerce Business?
Use Social Platforms Effectively
As you go about branding your online store, you need to master the art of using social media platforms!
And not just that, you need to keep all of them in sync so anyone discovering your brand from any platform would have the same opinion about your products and customer support. You can even conduct research via social media interactions, address any unpleasant event and turn unfavorable situations into your favors only if you use social media effectively.
>>>How To Use Social Proof To Increase Your Store's Conversions
Give Logo & Tagline Special Attention
Now that you've everything in place for starting the branding part, let's not forget the cherry on the top, the logo, and the tagline!
A logo is an integral part of your branding and would keep your online store's memory afresh in everyone's mind from the point they discover you. So, make it appealing, memorable, and above all, readable because we can't remember anything that is not readable.
Then, you may accompany it with a catchy tagline that hints at your core business operations.
Maybe help:
>>>Logo Makers: Generate a unique logo in 1 minute
>>>FREE online tools for a non-designer to adorn Shopify store
Refine Your Brand Voice
Lastly, you need to decide on your brand's voice!
Why is it important, you must be thinking, right?
Well, think about your core audience, the way they talk and interact with their fellows.
You can't use slang when selling something to people 60 or over that age as they might find it offensive if you're not very cautious of your words. Similarly, if your target audience is Gen Z then there's no meaning in restricting your brand voice to a strictly formal tone. Think about it, study your target audience and decide your brand's voice.