"Shoppers often evaluate credibility based on appearance alone – which is why your logo is vitally important."
The number of businesses using Shopify is growing and greater every single moment. A large proportion of stores are small and medium-size, which have limitations in budget.
So the question is with a limited budget, how can you solve the problem of branding? You need a logo first but you are not a designer and have no idea about it.
In this post, we've introduced 3 high-quality logo generators to help you create your brand.
The important of logo
When shopping online, you sometimes have an idea that the logo is just a small part. After all, you just look at the product only. However, your company's logo is one of the most important parts of branding. A good logo can help build customer awareness and create a first impression of your brand. Moreover, the logo will be attached to every documentation such as banner, business card, advertisement pieces, receipts, every page of your online store, etc.
Before we start introducing logo generators, please remember some key points of making a logo– Keep your logo short and simple, never copy other brands logo style, be creative enough to design something that reflects your brand's personality thus conveying a message to people that what your brand belongs to!
Ok, now let's get started!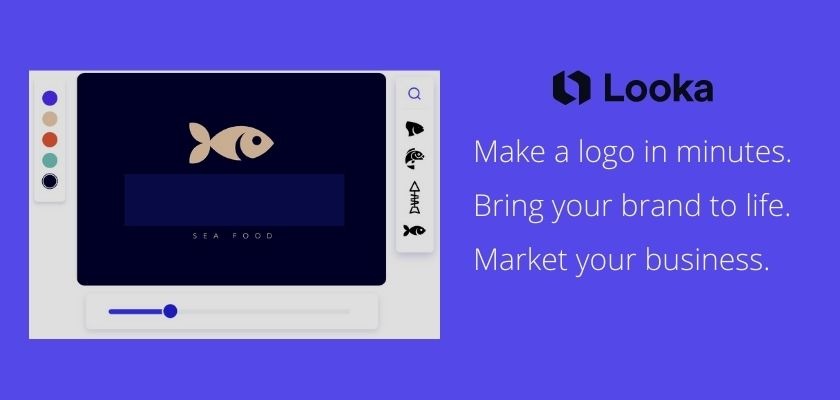 Looka has built an easy-to-use logo maker which combines Artificial Intelligence and your logo design preferences to create the best logo for your business or brand.

Start entering your company name and industry. Then, based on the previous information, the generator will show you some logos and you'll need to pick your favorite, along with some colors you like. Your last step will be to choose some symbol types or enter them if you don't find them listed.

These details will be enough to create tenths of logos that you'll be able to easily customize based on your brand identity.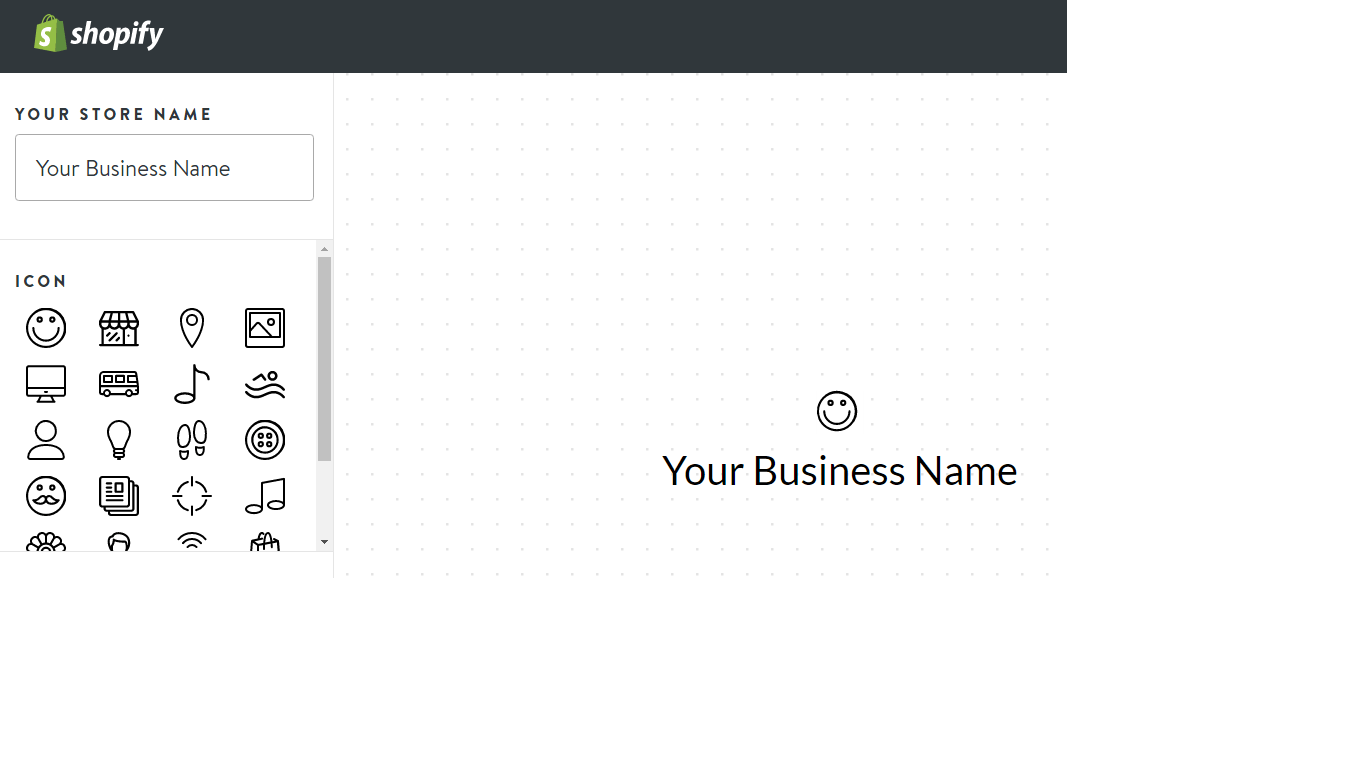 Shopify is developing faster and faster to become the best eCommerce platform. If you have an idea to open an online store, take Shopify into your account. Regarding logo generators, Shopify is wonderful to provide online logo makers for free. You can create a stellar logo in a second with this tool. Their image selection and design tools are not as broad as other sites, but it's also free to use, especially if you are also using Shopify to build your online store.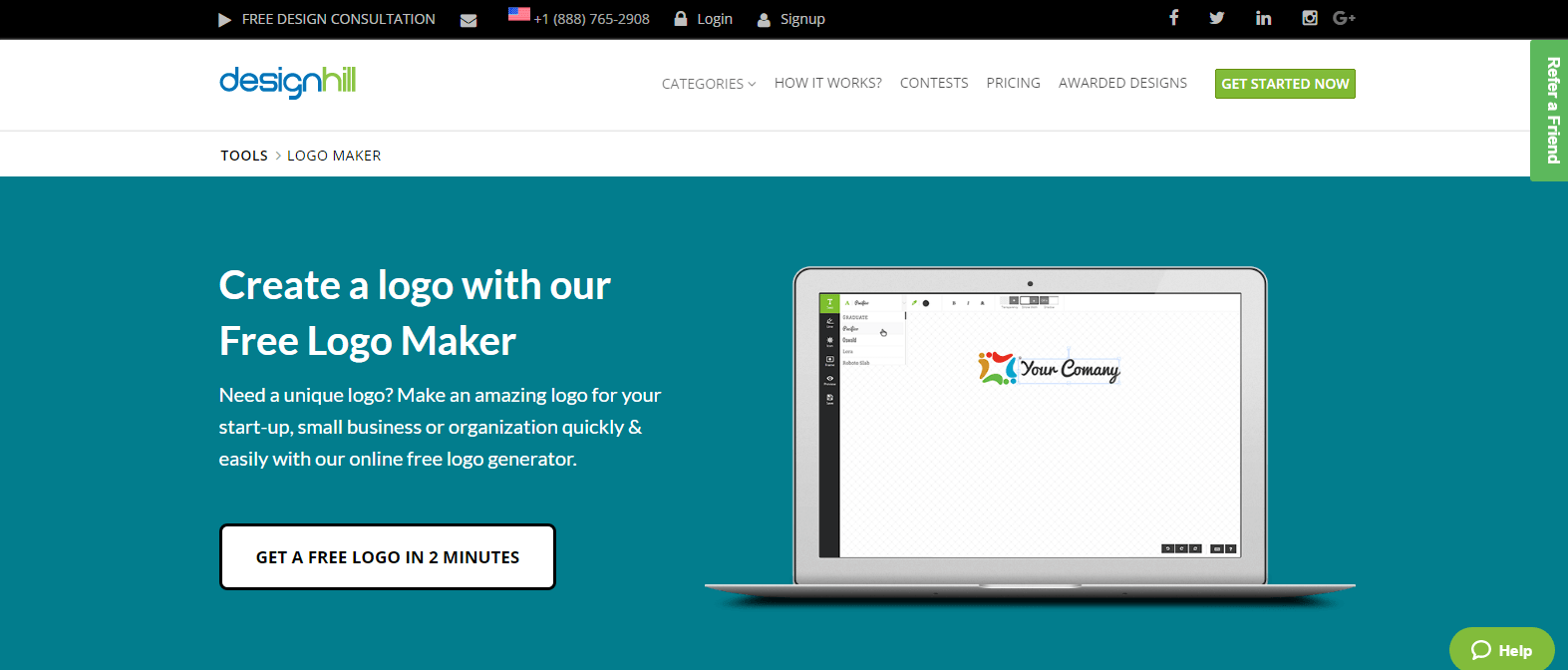 Designing a logo cannot get any easier with Designhill's free logo maker.
You can create your custom logo even if you do not know the design tools or process. Select from hundreds of available fonts, icons, and frames to test unlimited variation until you get the best design for your company. Thus get a logo made by you that you are truly proud of and which stands out in the competition.
Tailor Brands is one of the best choices of logo generators. It seems like you have a personal designer creating a logo for you.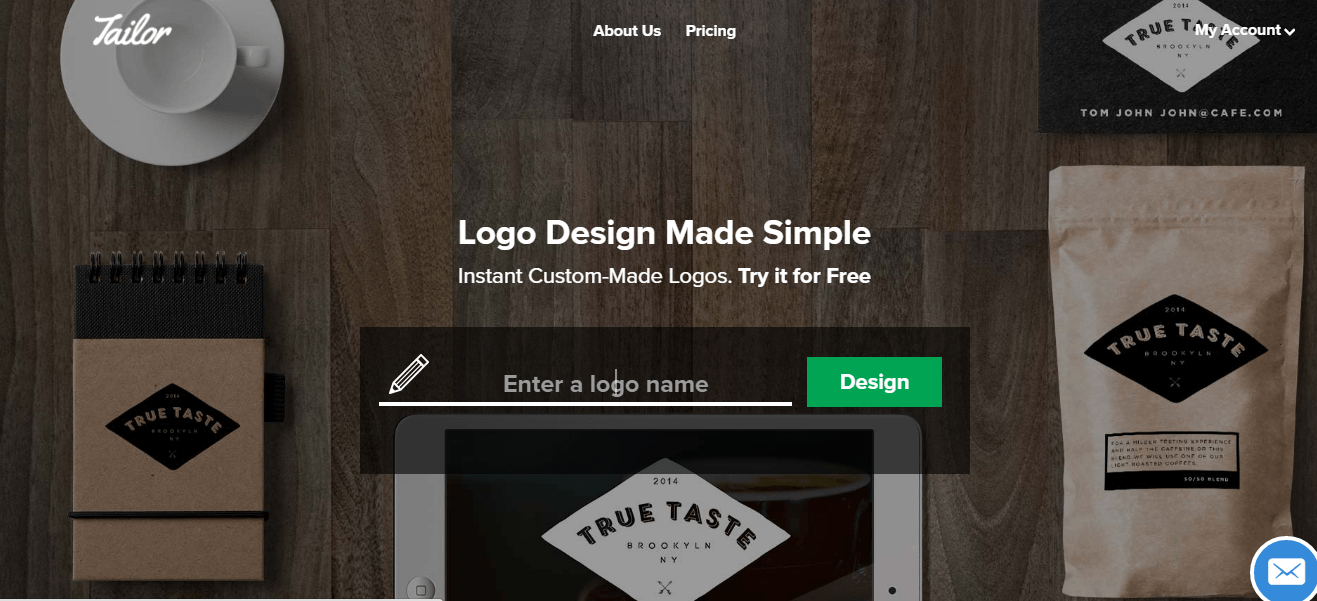 There is no real designer who can chat or talk to you directly and design a logo for you. The secret lies in an algorithm that will automatically select and recommend a number of logos based on the designs you like. Well, it is such a superior intelligence, isn't it?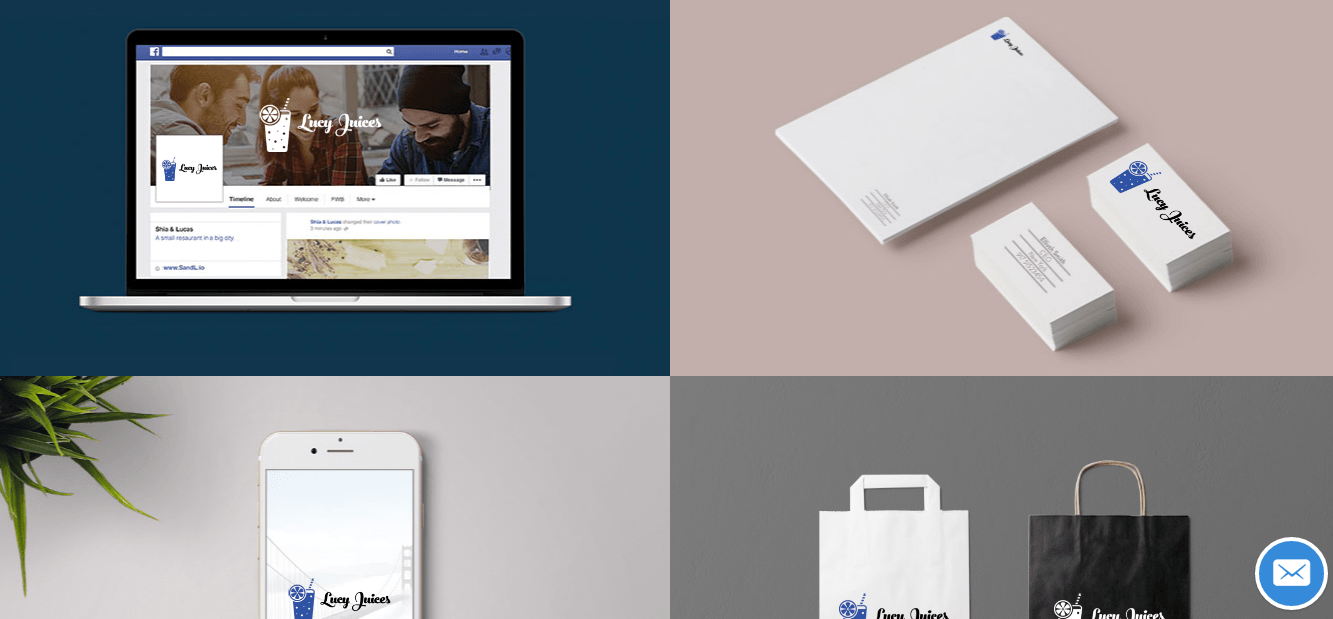 Unlike other generators, where you normally select a logo is by looking through a huge image library. After that, you choose an image that matches your brand most as a logo. This type of creating a logo is self-served and it is suitable when you already have ideas in mind. However, what if you have no idea how to choose a good logo design? Tailor Brands is your best choice in this case.
After Tailor Brands, Graphic Springs is another perfect choice. Even though it is not intelligent as Tailor Brands, Graphic Springs offers you the best logo customization tool.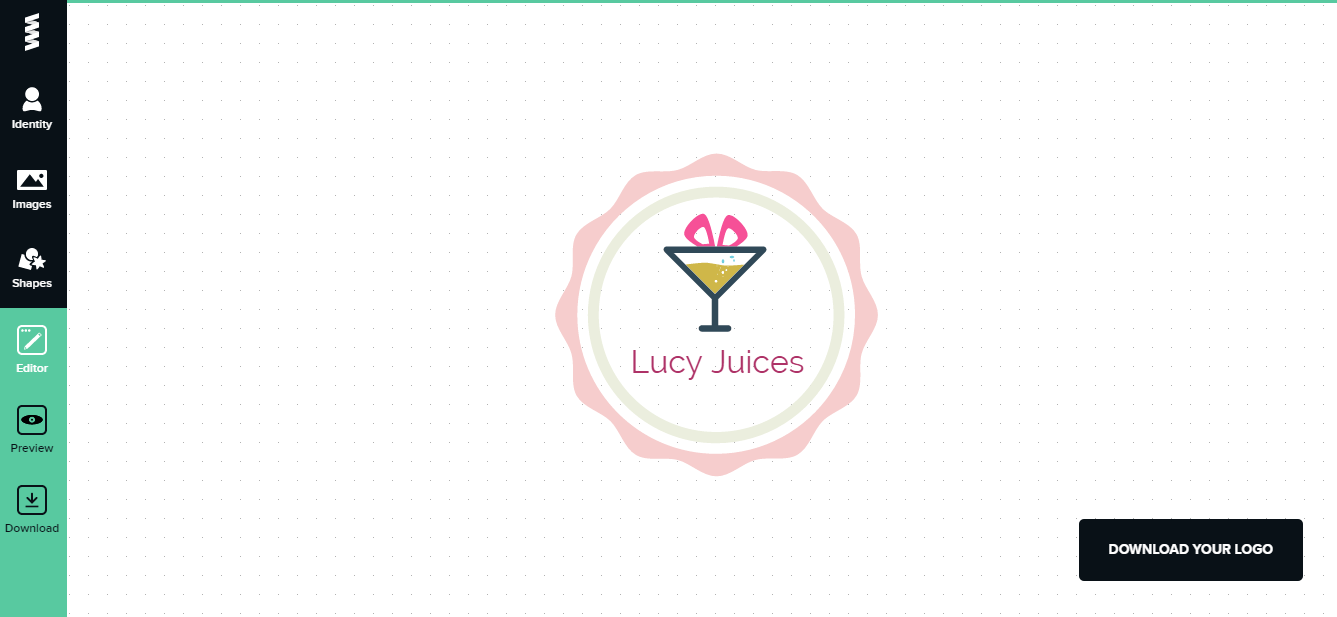 You can change manually the logo graphic to the top, bottom, left, or right of your business name. Besides, you can easily resize the logo image, change the color, font, etc.
Graphic Springs is good for those, who want more personal customization of a logo. Of course, it is ideal when you even have no idea about your logo. Graph Springs can give you great suggestions and inspiration.
The Hipster Logo Generator has a trendy design concept, and it is so easy to design a logo for your brand.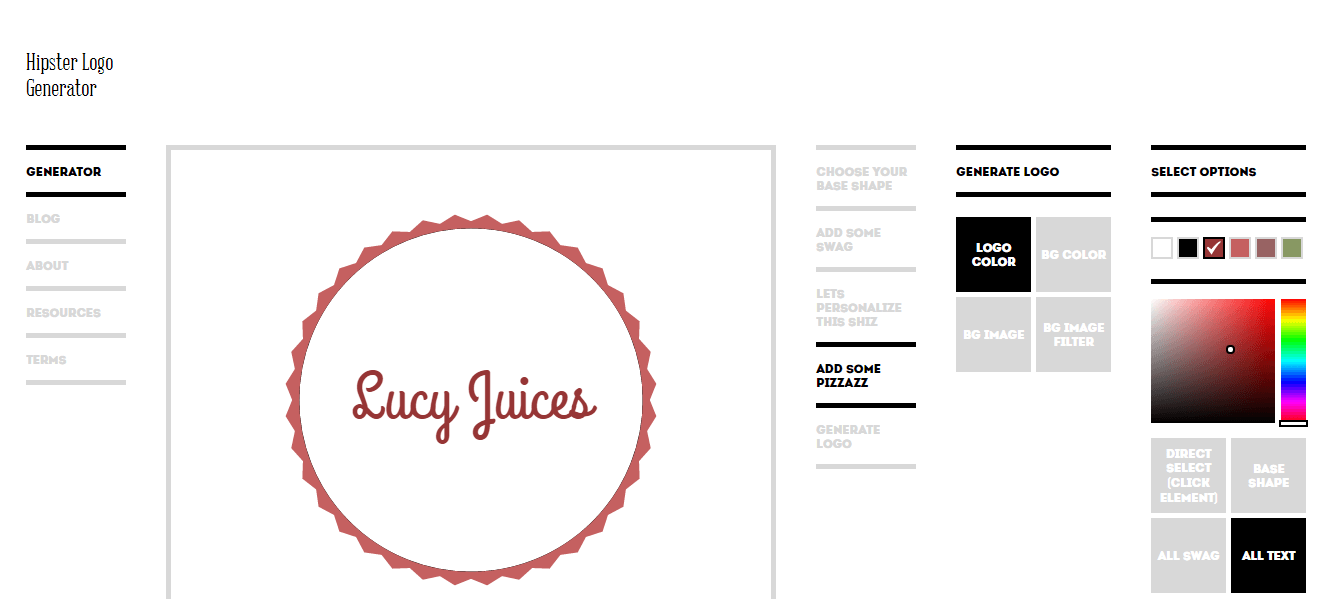 The Hipster offers you multiple choices to choose from shapes, graphics, color, etc. However, it is not perfect when you want to customize it in detail.
In case, you do not have many ideas about logos, you can refer to their blog that showcases the most recent logos generated by Hipster.
Best of all, it's free.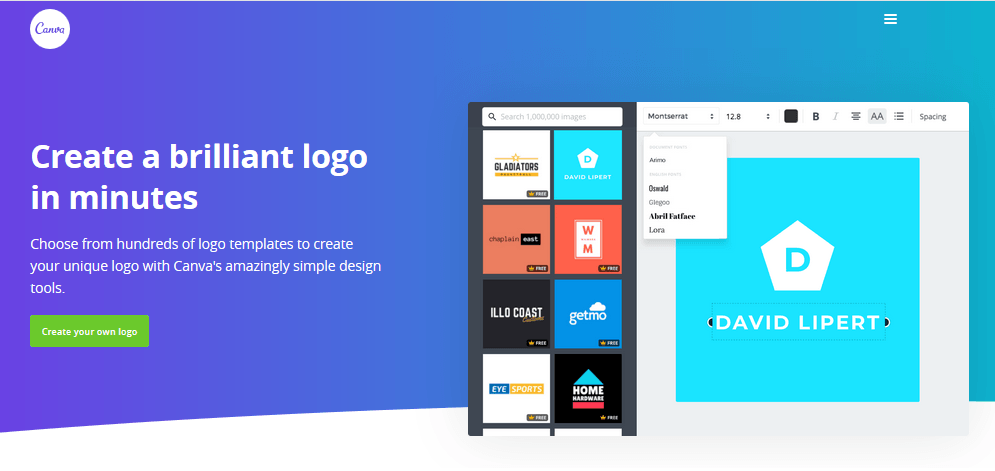 With the long-time popularity of Canva worldwide, you can expect another pleasant experience with the design tool for Logos: Canva's Online Logo Maker.
Canva's online logo maker allows you to create multiple stunning logos for your business quickly and simply just with its drag-and-drop design platform as usual. Super easy but very professional.
You can start building your brand identity with many free options. A good plus point to take a shot!

Last but not least, for those who are not comfortable with DIY logo-making tools, Design Contest is a platform that connects people from all over the world who are looking for unique logo design services with professional designers who can fulfill their needs.
Now, hopefully, you have an idea of where to start building your brand's logo. If you have any other tools and resources, share them with us in the comments!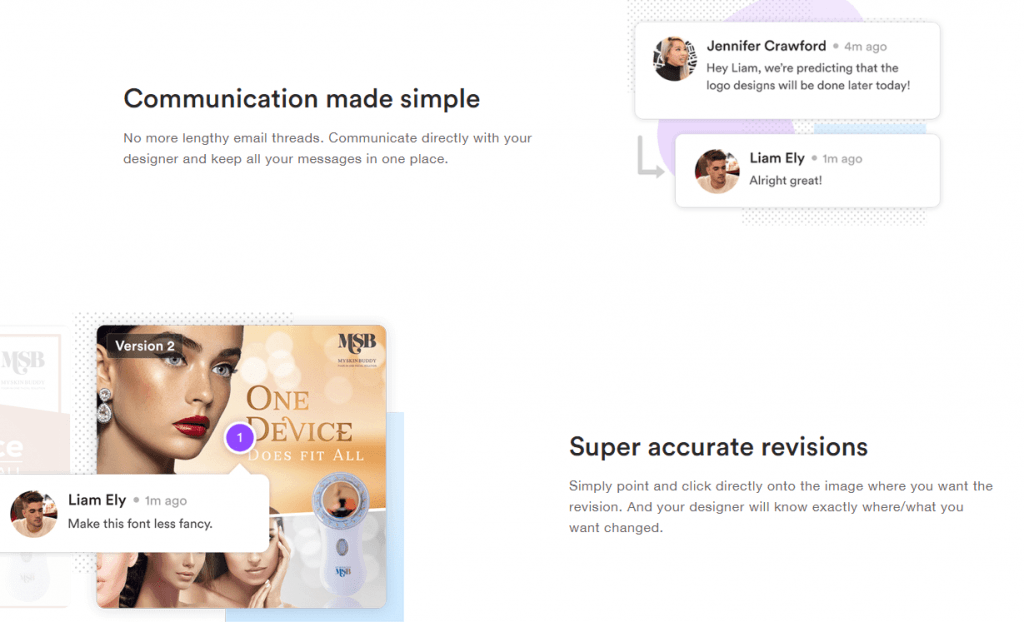 Tired of lengthy explanations of your vision for your logo and other design? Worry not, with Penji you will be able to communicate with the best designers with pinpoint precision! By simply clicking on an area in the design you can leave comments and instructions for your designer to follow and when you are finally happy with the design, just hit download and get all your files and onto your next project!
In addition, budget tight or still testing product-market fit? With Mojomox, you can design your brand identity online quickly and easily. It allows you to create custom color palettes and wordmark logos fast with designer-quality details that suit your brand.