App details
SearchPie: SEO Booster & Speed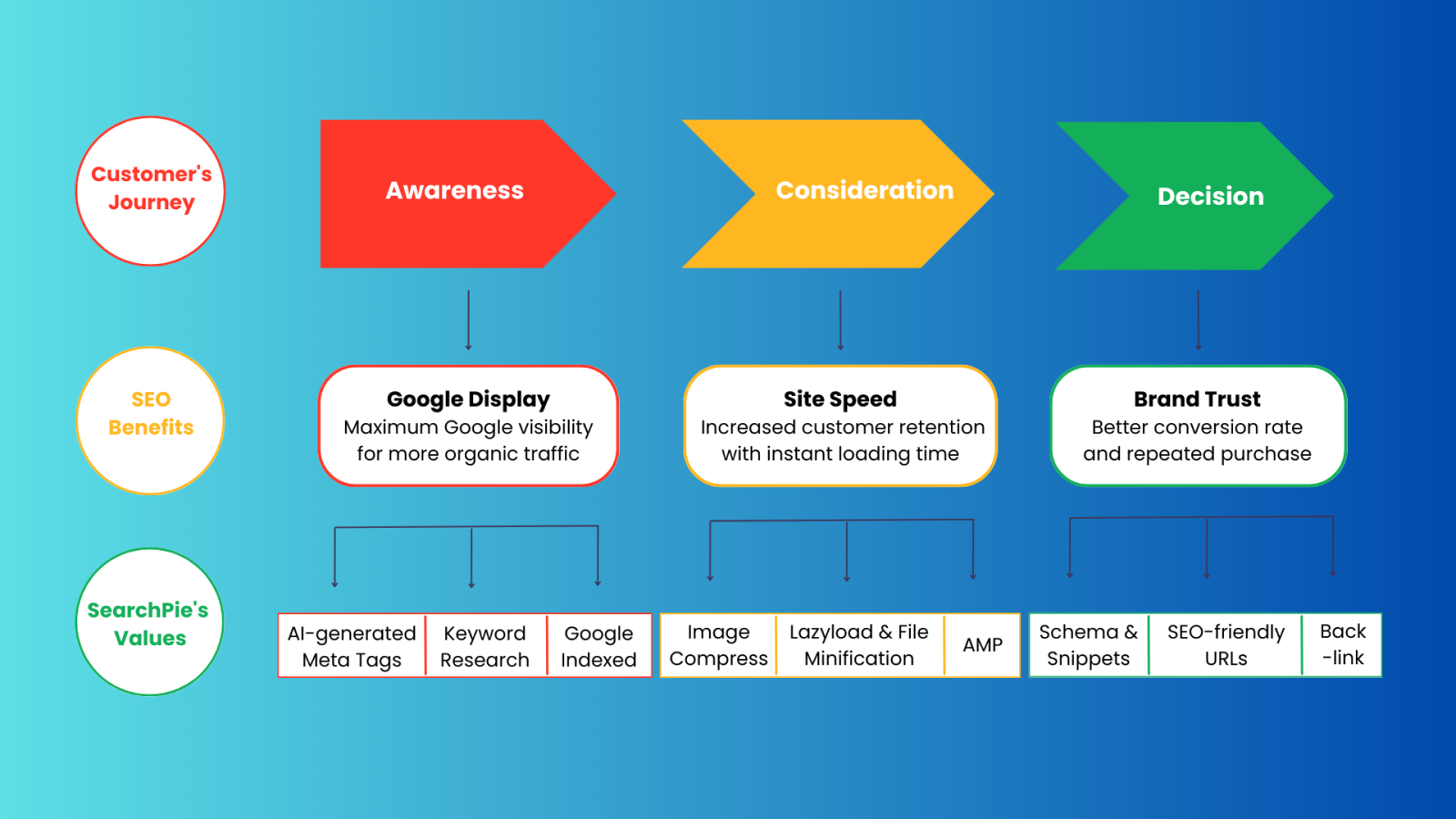 Minimize SEO workload, boost page speed & sales with AI content, AUTO SEO tools, technical support.
Here to know about this app
With Searchpie, you're not just getting tools – you're getting a team of SEO professionals. Why? Because our team of SEO and technical experts will support you 24/7, even with SEO issues requiring coding – a level of support absent in cheaper providers! If you're short on time, our auto SEO tools have got you covered from A to Z: AI content, speed booster, keywords, URLs, meta tags, AMP, backlinks, and more. Add SearchPie and experience premium services that are worth every penny you spend.
– SEO manager: stay aware of all SEO issues via smart SEO reports
– SEO optimizer & traffic booster with AI-generator, Bulk Meta tags and Alt tags
– Speed optimizer with Instant page, AMP, Image Compression,…
– Improve website's credibility with Long & 404 URLs auto-detected & navigated
– Make your site readable to Google with Auto Rich Snippets JSON-LD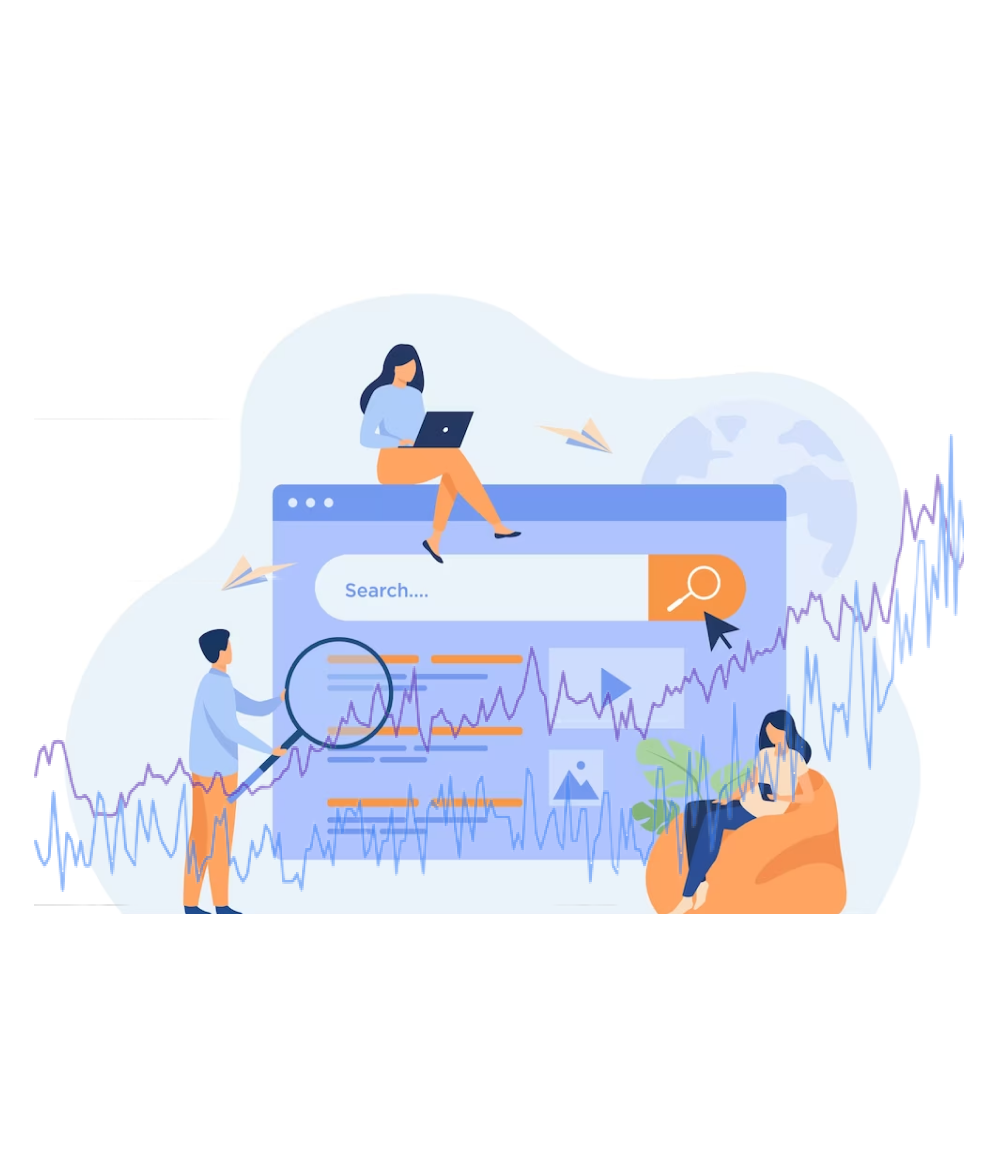 What merchants say after using our apps
Our reviews speak for themselves
Atlanta Rain Barrels
This is the best app for SEO. I did not know what to do and tried paying several SEO experts to help with no real results. This app is a one stop app for all SEO needs and how to fix them. You need to keep up with your SEO and website performance on a regular basis and this is the best way to do so. Anne was a great help in getting started and pointing out what was needed to get started and right out of the gate, I got results with the trial. Well worth the Enterprise Plan!
Flexdex Skateboards
Our business was lost in the sea of SEO crazy until stumbling across SearchPie. The app actually presents its SEO analyses in a clear manner. Based on previous reviews, we contacted customer support via chat. Just like that, 30 min later, we had run through all of configurations needed to get us up and running. We used the Free plan to start, but after that amazing start we plan to upgrade to take further of advantage of their amazing customer service!
Australian Protection Keychains
"I would 100% recommend this app! Not only does it help make SEO work easier, but it improves the speed of your website and the staff are insanely lovely!!! Very quick to respond to any queries and are more than happy to walk you through anything you may need help with! It is an absolute pleasure working with such professional and wonderful people! Would rate it higher if I could!"
Saviour Socks
Have installed the app to get started with SEO on my new site. After having read good reviews on the app and the excellent level of support given to get started. Spent a good hour on the chat enabling and verifying all the necessary settings with Wendy and Flora . They were fantastic, taking the time to go step by step and making sure that I had completed each setting before moving on to the next step. Then verifying all were completed before finishing. Super happy with the app and service, can very much recommend, diffidently a 5 star!
TrendGoat
I have just downloaded this app, all looking good at the moment. Doing all the steps. They have the full SEO works on there app. I even found a fare few things that I didn't know you could do, change or add when it came to this kind of thing so pleasantly surprised. Customer service 5 stars! They are on it straight away and there to help as much as they can which is great. The only thing I would say as a newly established company with limited funds would be the cost. But saying that they do give you a good trial period to completely understand the app, see how well it works and continue if you are happy.
Mi Gente Clothing
This app was my first introduction to SEO and it has been so helpful. It does a great job pointing out SEO issues as well as offering you ways to fix them. It also offers resources that taught me a great deal about SEO and how each part of my site impacts my SEO score. This app also offers incredible customer service support. I personally worked with Linda and they were quick to respond and offer custom solutions to areas I needed help on. I would highly recommend this app!
Pet Plaza Boutique
I recently used the SearchPie app for my website's SEO needs and was thoroughly impressed with the results. The app's interface is user-friendly and intuitive, making it easy to navigate and use. In addition to the outstanding customer support, the SearchPie app also provides an excellent range of features and tools to boost SEO and website speed. The app's speed optimization feature helped to significantly improve my website's loading times, resulting in a better user experience for my visitors. Overall, I highly recommend the searches app for anyone looking to improve their website's SEO and speed. With its user-friendly interface, powerful tools, and amazing customer support, this app is truly top-notch.