Would you prefer buying an unknown product that no one talks about, or a product that people share good reviews about and suggest buying? Especially when shopping online. The answer is pretty obvious.
This is the power of social proof.
Social proof is a fundamental principle of human behavior that is very useful in eCommerce. Under this principle, people are more likely to make certain types of choices and take certain actions if they see others already do the same. It's a great strategy based on people's psychological tendencies to copy the actions of others when they have a doubt about what action to take or when they are uncertain about what decision to make
The reason social proof is so important lies within the importance people place on the opinions of others. Whether we attend a party, shop at a store, or interact with customers we tend to compare our own experiences against the actions of those around us. It's a fact that we are all influenced by social factors when making a decision. In the context of marketing, social proof takes many forms such as testimonials, reviews, images of people using a product, etc. It is a concept that refers to people's tendency to adjust their opinions and actions based on the actions of others and it has also been known to be applied in other aspects of life, not only in eCommerce marketing. 
Why Do You Need To Use Social Proof?
In the world of eCommerce, many believe that social proof is the best way to sell products in your online store. The benefits of adding social proof to your eCommerce marketing strategy are clear – it can help you boost conversions, encourage purchases and collect valuable customer feedback. There is a lot of evidence to suggest that social proof can dramatically improve your online marketing results.
How To Use Social Proof
Adding reviews to your online store is hands down the best thing you can do to increase sales. Knowing that people are buying a product because it's better than the alternative or because other people have tried it and found it to work well makes them feel more comfortable putting their hard-earned money toward a purchase. Reviews also give them a general idea of what kind of results to expect should I choose to buy the product myself. So here are examples of how you can use social proof in your online business to get more sales.
Display Testimonials On Your Website
Source: mantraband.com
Think about it, there are lots of customers looking around for a product to purchase, but many are skeptical of whether it's what it claims to be. This is where positive testimonials on your website can come in. It shows that customers trust you and your brand, and your products are worth buying. People love to relate to other people. As such, having testimonials from satisfied clients is an effective way to gain credibility. It is a proven way to build trust with your prospective customers. Having social proof (testimonials) on your website will help your visitors decide whether they should purchase from you or not, especially if your competitors do not have any reviews. Another reason why you should add testimonials to your website is that they have been proven to help with improving your organic search engine rankings. This is because websites with testimonials get ranked higher in Google's search results than those that don't have testimonials.
Add Customer Reviews To Product Pages
Source: smglobalshop.com
Each product page should have its own reviews because when someone is looking to find a new product they will often search for its honest reviews. Research shows that almost 95% of customers read reviews before making their purchase. Adding real customer reviews to your product pages can give you a huge boost in acquiring new customers. But how do you get your customers to leave product reviews? There are different strategies you can use. Segment your customers by purchase and send out emails after they get their product delivered, post about it on your social media pages, and I'd recommend giving them an incentive to write about their experience. This could be a coupon or discount, or perhaps a free product in the future. Yes, you do have to pay for reviews, but if that customer liked your service, why not? And don't forget that this also brings you new customers.
Show What Others Have Purchased
Source: nudgify.com
One of my favorite ways to grow an online business is by showing recent purchases from other customers on the homepage. This creates a human experience and builds trust. Showing recent purchases is a great way to show people that your product works for other customers and increases the chances of potential customers actually purchasing your product. It is a smart way to promote your latest products, show that your products are popular, and prompt your new customers to take action and shop with you.
Add Friends Referral Program
The type of social proof is seeing your friends approve or endorse a product or service, and the trust they're expressing towards the company that you are targeting. Word of mouth referrals is your best bet for growing your business. Especially if customers hear it from their friends or family, or see them post about it on their social media. As I've mentioned previously, offer your customers something in exchange, for them to participate in a referral program – cashback, store credit, extra discounts, everything will work. If someone buys a product from you and says it was great they can have a major impact on how much money you can make. 
Drive Customers Interest With Best Selling Products
People like to buy the best! A best sellers list is a great way to attract interest in your products or services. When someone sees what the most popular products are, they tend to want to find out more and see if they could be added to their collection. This applies to both physical products in brick and mortar locations or even just certain areas of digital products. That's why finding a product that is on the top-selling list will surely give you more benefits.
Conclusion
As you can see, social proof is both psychological and social theory that explains why people are looking for other people's advice and recommendations before deciding to buy. Your potential customers will know that other people have already purchased your products before, so if your store's website has testimonials and social proof, you can use this to your advantage to help convert a prospect into a paying customer.
Author's bio: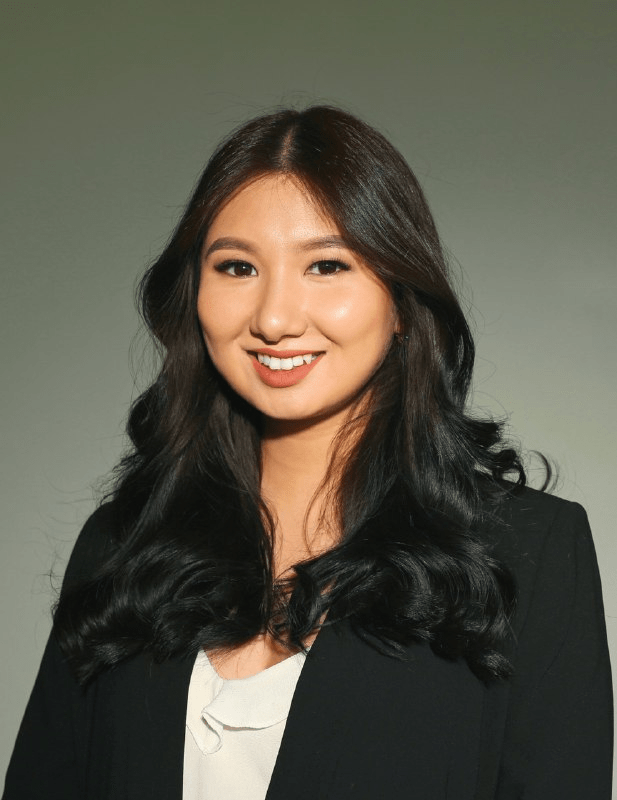 Aida Kubatova is a Digital Marketer at Growave. She believes in the power of eCommerce and loves online shopping herself. Every day she creates useful content to help entrepreneurs around the world to learn more about the latest news and innovations from the world of Digital Marketing and eCommerce to grow their online business and, of course, sales.