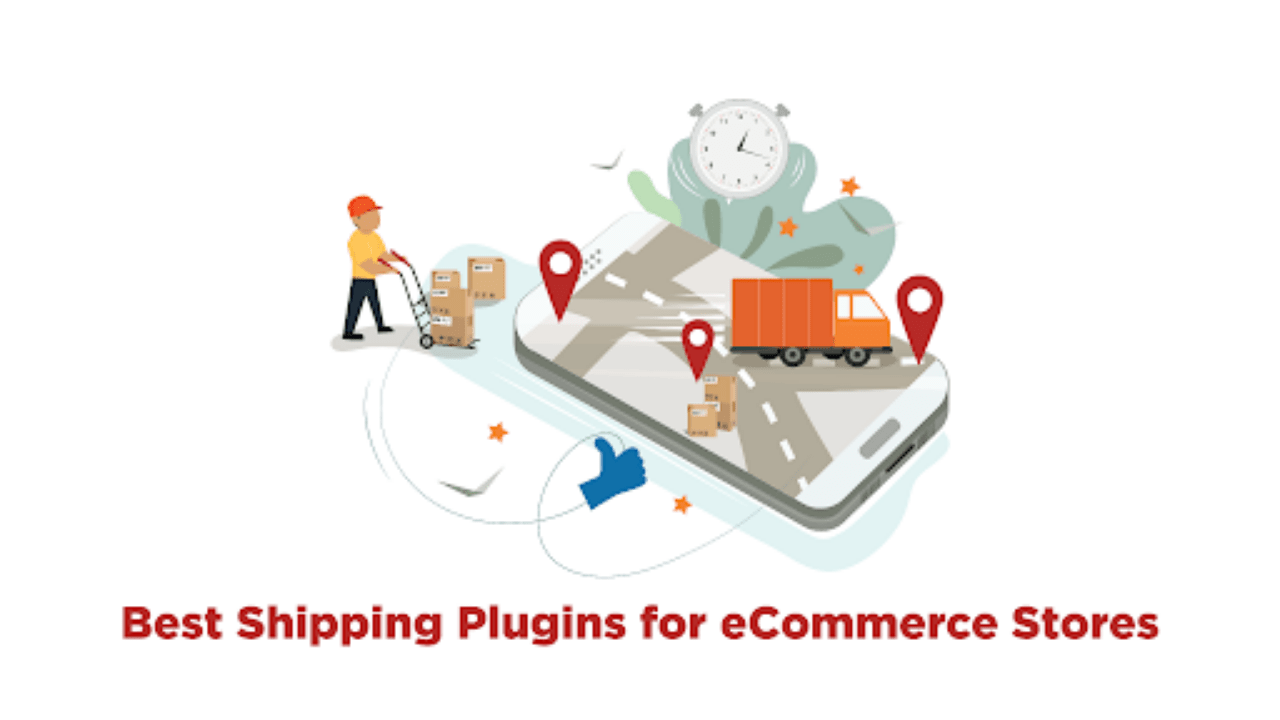 13 Best Shipping Plugins for eCommerce Store Owners
Introduction
Shipping is often overlooked when opening an online store. Business owners worry more about the payment methods, design, and management, and although those are all important, shipping is equally or more so. Why? Because this will determine how and when your customers will receive their products, thus it has a huge impact on customer satisfaction.
If you want to grow your business and focus on shipping, you need to devise a strategy that consists of the current shipping trends and can be adapted or improved over time. For example, according to Nosto, offering free shipping can increase the average order value by 97% and reduce cart abandonment by 18%.
In this article, we will discuss the different components of a shipping strategy and how we can automate it with the help of a plugin.
Why Use Shipping Plugins?
For a startup, devising a shipping strategy is easy but as your business grows, there are multiple components you have to manage. We build WooCommerce stores; therefore, use WooCommerce shipping plugins to handle the workflow.
Shipping plugins make it easier for you to automate and control multiple aspects of your shipping strategy and making it convenient for your customers to choose from multiple shipping methods, add conditional logic, choose the delivery date and time, and much more.
Let's look at how complex logistic operations are and how they are simplified by using a plugin.
Different Aspects of Logistics to Cover
There are multiple aspects of a shipping strategy. Your goal should be to optimize each of them to provide convenience and options to your customers to make the whole process smooth. These components are:
Shipping methods: by default, WooCommerce offers 3 shipping methods; free shipping, local pickup, and flat rate shipping. By using plugins, you can add more options to your shipping strategy.
Price: according to ShippingEasy, 45% of customers abandon their carts if their order doesn't qualify for free shipping. Thus, the cost of shipping plays a major role. Here you can apply conditional logic and set a threshold limit to achieve free shipping, you can do the same with the weight and distance of the order.
Delivery time: this also plays a major role in customer satisfaction. Because if your product does not arrive on time or takes longer than average orders, you customers will be disappointed. With plugins, you can offer your customers to choose their preferred delivery date and time easily.
Refund policy: your logistics team should always be prepared when a package returns. With the help of a plugin, you can set clear policy rules and manage refunds easily.
Carrier: by using plugins, you can add multiple shipping carriers to your site and provide options to your customers.
All of this can be managed automatically with the help of plugins. So without further ado, let's see some of the best WooCommerce Shipping plugins available.
Top Shipping Solutions for eCommerce Stores
ShippingEasy
If you are selling on multiple platforms, then ShippingEasy is the solution for you. It brings all your orders in a single place, making it easier for you to manage and ship them. Moreover, it also provides discounted USPS and UPS shipping rates. It also enables you to print labels automatically using InstantLabel.
Key Features
View your orders by adding filters.
Create printing labels, packing slips, and forms.
Create shipping rules based on weight, size, and chosen delivery method.
Provides detailed reports based on customers, orders, unshipped orders, etc.
Send real-time tracking info to your customers.
To download, click here.
WooCommerce Table Rate Shipping
The WooCommerce Table Rate Shipping plugin extends the default shipping options on a WooCommerce store. Thanks to this plugin, there are no more complicated calculations. Simply, all you need for your table rate shipping you will get with this plugin.
Key Features
Calculate shipping based on total cost, item quantity, weight, destination country, state, zip/postcode
Include as many shipping methods as you want
Set up logged-in user rules
Include/exclude tax
Add handling fees to the orders
Hide specific shipping methods based on the contents of the shopping cart.
Customize shipping method labels based on the cart contents
To download, click here.
PluginHive WooCommerce Shipping Services
PluginHive WooCommerce Shipping Services is a plugin that can automate all order fulfillment and shipping tasks for you.
This plugin has the following features
It easily integrates with WooCommerce and works seamlessly. all the shipping and fulfillment activities will happen within your store so no need to import the data to some other website.
It has different packaging methods like box packaging, where you can set up all your existing boxes with weight and dimensions. this way the plugin will automatically pack the items based on your chosen method into the correct boxes.
After the labels are generated, you can print the packaging slips as well which will help you identify which products are packed together in which box.
This plugin supports multiple carriers like FedEx, DHL, UPS, USPS, etc. you can get carrier live shipping rates to display for your customers, print labels in bulk automatically, request for pickup and finally, you can send tracking details to your customers via email.
I feel this complete solution will serve best for your business and will save you time and money. Please feel to check out this plugin for your store at https://www.pluginhive.com/woocommerce-shipping-services/
Table Rate Shipping
If you want to extend the default shipping options for WooCommerce, then this is the plugin for you. You can set the shipping cost based on weight, stock, location, item price, etc. It has an intuitive user interface that makes setting up complex table rates easy and quick.
Key Features
You can add multiple table rates per shipping zone.
Create rules based on weight, location, and price.
You can customize the calculation per item, per class, or line.
To download, click here.
ELEX USPS Shipping Plugin with Label Printing
This plugin is available for free and shows the real-time USPS shipping rates on the cart and checkout page based on the postal code and customer address. It makes WooCommerce integration with USPS carrier services extremely easy. Moreover, you can show your customers Post Office rates or Click-N-Ship rates.
Key Features
Display real-time USPS shipping rates for domestic and international parcels.
Create multiple shipping classes and allow/restrict media mail service.
You can show all returned rates or only the cheapest rates at checkout.
Set up fallback rates.
With the premium version, you can print shipping labels and scan forms.
To download, click here.
Order Delivery Date for WooCommerce
This plugin provides your customers with the option to choose a delivery date and time and helps in reducing cart abandonment by 50%. This plugin is very easy to use and set up and is thus one of the best shipping plugins available. The delivery date selection field will be made mandatory on the checkout page. Moreover, you can also set minimum hours required for delivery and list holidays or non-working days as non-delivery days.
Key Features
Enable customers to select the date and time for delivery.
Disable non-working days.
Set a limit on the number of deliveries per day.
Create time slots for each delivery date which customers can select.
To download, click here.
Advanced Shipment Tracking for WooCommerce
If you want to automate the fulfillment process, then the Advanced Shipment Tracking plugin is the one. It enables you to keep your customers informed throughout the shipping process by adding tracking information through a responsive widget. This widget will be displayed on the order status email and Order details page. You can also add multiple tracking numbers to the same order.
Key Features
Add tracking information to WooCommerce orders.
Rename order status as completed, shipped, or partially shipped.
Consists of 300+ shipping providers to choose from.
Import tracking info from CSV file format.
To download, click here.
Weight Based Shipping for WooCommerce
The Weight Based Shipping for WooCommerce is not limited to this metric only. This plugin enables you to create multiple rules and conditions based on different metrics such as order total, weight, and destination. It also provides you flexibility when it comes to price calculation like you can set a fixed rate or calculate progressively.
Key Features
Create shipping rules based on order weight, location, and total.
Supports shipping classes and shipping price can be overruled.
Add conditional free shipping
To download, click here.
WooCommerce Shipment Tracking Pro
If you want to add tracking functionality to your WooCommerce store, you can use this plugin. It adds tracking information automatically to your orders and adds live shipment tracking on the customer's "my account" page. You can also add a Tracking Lookup page on your store, so customers don't have to go to the shipping carrier's site.
Key Features
Send shipment tracking emails to your customers including name, ID, tracking link, and description.
The plugin integrates with multiple shipping carriers like UPS, FedEx, USPS, etc.
View all orders together on the dashboard.
Set up a custom tracking message.
To download, click here.
WooCommerce Advanced Free Shipping
With this plugin, you can create advanced rules stating different metrics and thresholds for customers to avail free shipping. You can create multiple shipping rules with "OR/AND" conditions. Moreover, it is easy to use and set up and gives you complete control over your shipping rules and rates.
Key Features
Offer free shipping based on conditions set by you.
Default conditions available are zip code, user role, country, subtotal, volume, weight, etc.
Set free shipping rate for a specific user role.
Integrates with the Advanced Messages for WooCommerce to show a custom message when failed to reach the threshold limit.
To download, click here.
Conditional Shipping and Payments
Use conditional logic to create multiple complex shipping rules on your site and restricts shipping methods, payment gateways, free shipping, and much more based on conditions. With this plugin, you can create global and per product restrictions. It is easy to use and manage and enables you to create custom conditions and customize the plugin according to your needs.
Key Features
Restrict shipping methods based on product, category, shipping class, stock, cart total, etc.
Restrict payment gateways based on currency, country, state, postcode, etc.
You can also enable free shipping based on per product, category, or shipping class.
Limit payment and shipping methods based on user roles.
To download, click here.
WooCommerce Table Rate Shipping Pro
WooCommerce Table Rate Shipping Pro Plugin helps you set up rules in order to calculate the shipping rates for a combination of conditions. If the user's cart matches the conditions in the rule, the shipping cost you have defined in that rule is applied.
Create Unlimited Rules to Calculate Shipping Rates
Support Table Rate and Flat-Rate Shipping
Bulk Import/Export Shipping Rules using the CSV
Set per Product Shipping using Free Add-on
Set bundled Rate shipping using Free Add-on
Get WPML Support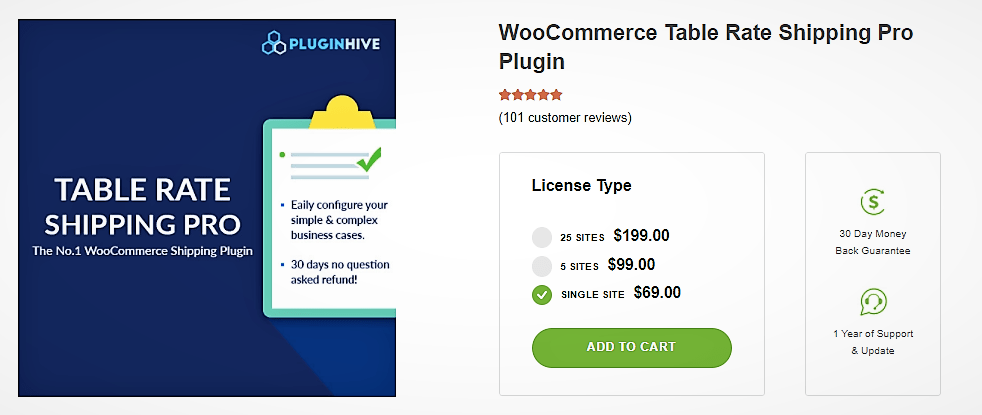 WooCommerce Print Invoices & Packing lists
The last step of any shipping process is printing packing slips and invoices and this is the ultimate plugin to handle all this. You can easily print documents directly from the order page on WooCommerce. You can also print out invoices and packing slips in bulk with just a few clicks. The invoice format is customizable and you can choose the information you want to display.
Key Features
Adjust colors, font size, and appearance of the invoice.
Send emails with invoices to your customers after an order is paid for.
Print out invoices in bulk or individually.
Generates packing slips and lists.
Customers can view invoices on the "My Account" page.
To download, click here.
READ MORE:
MUST TRY! 11 Shopify Apps for Dropshipping – your best convenience
How to boost your Shopify dropshipping business by using a cashback
How to Customize Shipping Notification Emails for Shoppers
Wrap-Up
Shipping cannot be handled manually for a growing business, thus we hope all the above-mentioned plugins can help you out in various aspects of your shipping strategy and help you create a smooth logistics process and workflow to improve customer satisfaction.
Author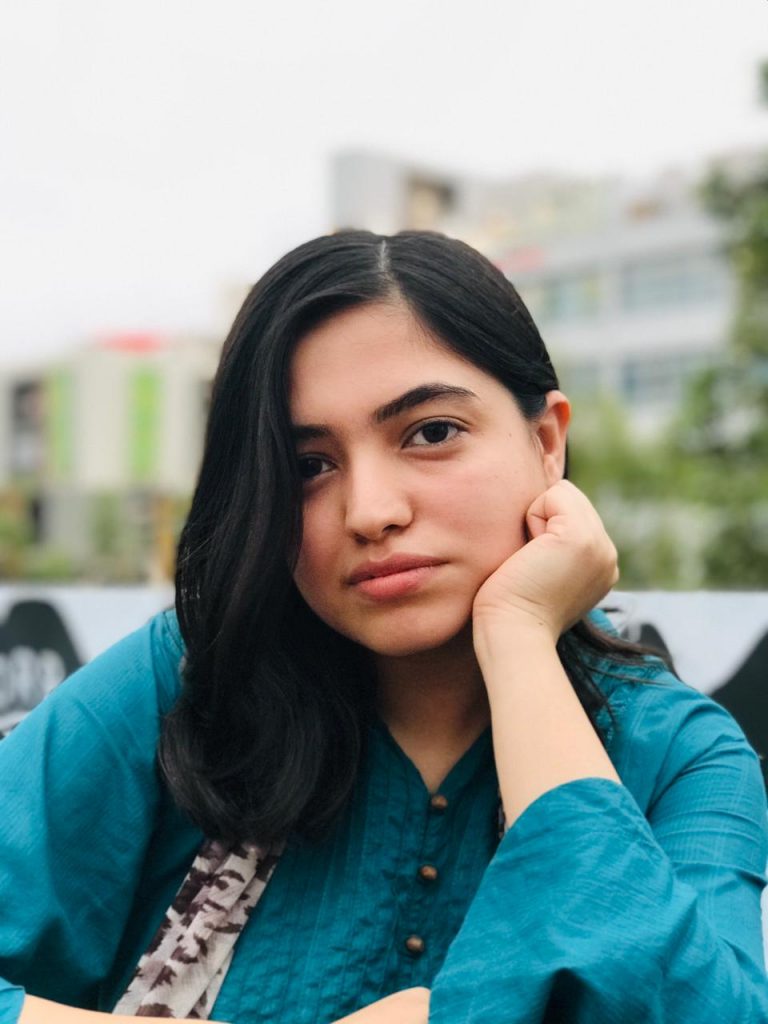 Xaviera Khalid is the content writer at WooKeeper.com. She is an avid reader and uses her creativity to write interesting articles about eCommerce and its related topics. She focuses on SEO-optimized content and provides factual writing.