3 December, 2021
No Comment
New businesses have to prioritize one major metric fast if they want to survive and thrive: brand awareness. Boosting brand awareness is key because it directly relates to how many people know your brand and choose it over your direct competitors.
While brand awareness grows naturally as your business persists and provides quality products or services, you can use search engine optimization (SEO) to accelerate brand awareness through the application of some smart strategies. SEO is an inherent part of brand awareness, and identity. Why? Because it directly relates to how easy your brand is to find on search engines.
Simply put, if you master SEO for your brand, awareness, and trust will grow exponentially. Let's take a closer look at the specific ways in which SEO can accelerate brand awareness for new or growing brands.
Keyword optimization
For starters, SEO always emphasizes keyword optimization. Using the right tools, your brand can research target or prime keywords in your niche. Then you can use those keywords throughout your website copy, in any content you publish, and even in the names and descriptions of your products. In this way, Google's algorithmic bots will more easily find your website and push it to the front of those keyword search engine results.
For example, say that you run a shoe store for custom footwear. Weaving keywords like "custom shoes", "shoe designs" and so on will make your brand show up more frequently when users type those keywords into Google.
Keyword optimization is extremely important not only for boosting brand awareness at the beginning of your business's lifespan but also as it grows and thrives in its market.
>>>Researching keywords for eCommerce website
Content marketing
Putting out quality, relevant content can be extremely important when growing your brand from scratch. Content marketing includes:
Well-researched, informative blog posts that boost brand authority
Video content and tutorials
FAQs or knowledge bases for your users
These types of content can convince your target users that your brand is a trustworthy source of information and products. Content marketing relates to SEO through keywords and through content posting schedules. You can leverage SEO to improve content marketing and accelerate brand awareness by:
Posting well-written, informative content on a website blog. Running your own blog is a good way to establish your authority on a topic and get more people to your site.
Using links and smart keyword placement to enhance the content. This makes it more attractive to search engine algorithms.
Posting content on a regular cadence. Google favors brands that post regularly and on a scheduled time frame.
>>>Blog Strategy for Sustainable Content Marketing Success
Easy searching
One of the main goals of SEO is to make your website – and thus, your brand – much easier to search for than your competitors. Using SEO practices, such as weaving keywords into your content, posting regularly, and updating your website (more on that below) will make your website more likely to come up as the first or second result when someone types in a target keyword for your products or niche.
Being easy to find is key when you are growing your brand from the ground up. Odds are you'll have several more established competitors to work against, particularly when your brand first launches. The easier your brand is to search for, the more likely people will be to notice your brand in relation to your products or services. Then, as awareness grows, they'll be more likely to type in target keywords plus your brand name since they will know you are a creator of their desired product.
Local SEO
This tip is particularly important for small businesses or those who acquire most of their revenue from local customers. Local SEO involves localizing your content by:
Focusing on the search intent for people in your geographic area, including finding important keywords or search terms
Generating local reviews to improve brand credibility and authority on sites like Google and Yelp
Making and optimizing your Google My Business account
Ensuring all of your contact information is accurate and consistent across all sources
Posting content that relates to local topics or important events
All of this optimizes your brand for searches involving target keywords in addition to keywords relating to place. For example, if you run a local car repair shop, keywords like "car repair + location" are more important than keywords that may be more appropriate for national or global enterprises.
Link building
Strong link-building strategies are important because they improve brand authority, especially when you backlink to reputable sources. Most newcomers don't utilize backlinking, which only slows their brand growth.
In addition to finding reputable sources to link within your brand content or blog posts, you should take care to ensure that you have no broken links (i.e. links that lead to broken pages or that don't lead anywhere). Google will detect these and penalize your site ranking as a result.
>>>5 Link Building Techniques to Quickly Boost Traffic 2021
Website optimization
Lastly, ensuring your website is properly optimized is vital for top-tier SEO. Specifically, you should make sure that your website is intuitive and easy to navigate.
It's also smart to make sure checkout and other logistical tasks like password recovery are simple and straightforward. For example, over 70% of customers report preferring to use a credit card for transactions instead of another payment option. So having a smooth, secure credit card checkout process is important for site usability.
Don't forget to optimize your website for mobile as well. Globally, more than half of all Internet traffic came from mobile devices this year. Your brand awareness will grow more quickly if mobile users can find your site and enjoy their time spent interacting with your brand rather than being frustrated by a webpage designed for desktop users only.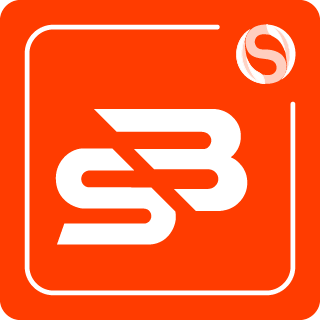 Make it easier for customers to locate you on Google!
SEO Booster – SEO Marketing is a one-size-fits-all SEO tool – A must-have app for optimizing your site for Google SEO in minutes.
Don't let yourself fall behind in the Google SEO ranking competition! Allow SEO Booster to assist you in optimizing your website's SEO aspects, causing Google to notice the optimization and consider placing your site higher on search pages. As a result, your website is better found on Google and receives more organic consumer traffic on a daily basis.
Wrap up
Mastering these SEO strategies is key if you want to accelerate brand awareness and grow your brand faster. In the competitive online market, you can't afford to ignore any advantage. Prioritize solid SEO and people will find your brand, discover its value, and even advertise your brand to their friends and family members.