1 November, 2021
No Comment
As a business owner, apart from being able to provide a great product and or service to your customers, your primary goal should be to get on the first page of Google Search for a certain number of keywords that are relevant to your business. Sure, there are other search engines such as Bing, but according to stats from January 2020, Google maintains a whopping 87.35% market share. Simply put, Google is the best choice if you are looking to make your business more visible online.
But, we aren't just talking about SEO here. Google also offers a whole slew of other tools, features, and methods to help your business stand out, especially when it comes to local marketing. More specifically, we are talking about Google My Business tools which are also offered by Google.
For example, your average business receives as much as 59 actions from their Google My Business listing per month. This means that, in a way, your business can get its hands on some free advertising, and that just by getting it on Google My Business listing. With that in mind, let's take a look at some of the best Google My Business tools, as well as some complementary third-party tools thrown in for good measure.
Google My Business Tools You Need to Consider
1. OneUp
Price: $40 for 3 Users
OneUp is a social media scheduling tool, which allows you to create a posting schedule for most social media platforms, including Facebook, Twitter, Pinterest, LinkedIn, and Instagram. As stated in some reports of the top essay writing, OneUp can be used to schedule Google My Business posts, which puts it in the group of Google My Business scheduling tools. OneUp mainly excels at recycling your evergreen content.
OneUp package costs $30. You can use OneUp to easily curate content from other places since it allows you to add their RSS feed links. Furthermore, curated content can be shared automatically to social media accounts of your choice. If you are using Google Chrome, you will also find OneUp very useful, since it can be used as a Chrome extension.
Pros
OneUp is very easy to use, and in case you don't need to run local marketing or brand awareness campaigns, it's a more than adequate solution.
Teya B.
"I like the software a lot. It is extremely affordable and nice to work with. I can tell that they are new on the market because of some chaos in the organization, but I believe that they will improve very fast. One of my favorite features is that you can make a post repetitive and not care about not having content in the future."
Cons
Lack certain features, as well as the company's tendency to change their plans, or to promise functionalities, only to never implement them. Also, users who have been using 13" or 14" screens have pointed out that certain buttons and features on the app were barely readable when viewed on smaller screens.
Matthew S.
"OneUp can be a bit buggy, and its interface is not the most intuitive. Plus, it's fairly limited when it comes to features and functionality."
2. DashThis
Price: $33 for 3 Dashboards
Various Google tools enable you to collect an insane amount of information. You will have so much data at your disposal that you will have a hard time making sense of it, especially when it comes to your business needs. For that, it would be much easier if your data was presented visually, in a way that is more easily digestible and that's what DashThis, which is a Google My Business reporting tool, does wonderfully. It comes with features that enable you to capture insights such as call tracking, local search results, and even map views, and then present them in the shape of a report.
As mentioned in the latest reviews of dissertation services, you can create reports either by using existing templates or creating them from scratch, with the help of its automated tool. Not only does DashThis allow you to capture and showcase all of the most relevant business KPIs, but it also helps you paint a more complete picture by including data from other digital marketing tools since DashThis supports over 34 integrations.
Pros
DashThis excels when it comes to simplicity with which you can create reports, as well as the visual flair with which they are presented. That, and the fact that you can overview all aspects of your local marketing campaigns inside a single report, using multiple tools. Integrates easily with platforms such as Google Analytics, Facebook Ads, AdWords, and so on.
Alyssa Z.
"The best thing about this software is how easy it is to use with its drag and drop feature and how you can customize your templates to import metrics that you need for each client."
Cons
Some of the advanced features on this app aren't all that user-friendly. Also, you can only choose to generate monthly reports, which may not work for businesses that need weekly, or even daily reports.
Ian C.
"Product isn't much more of a more user-friendly Google Analytics platform. You can accomplish the same platforms by integrating your data sources into Google's Data Studio (Free)."
3. Whatagraph
Price: $239/month
Another Google My Business reporting tool worth mentioning is Whatagraph. As we know, analytics, especially in the business world, can be a complicated endeavor, which is why a visually-oriented tool like Whatagraph comes in so handy with its ability to generate eye-catching reports and graphs. Like DashThis, Whatagraph is capable of integrating with the most popular social media and analytics platforms. Furthermore, you can segment your reporting, so that each user is assigned their very own client, or you can even group your reports according to the client or the team inside your company.
But, it's not all just charts, graphs, and pies, because Whatagraph can also generate even more eye candy in the shape of infographics, which can come in handy if you need to present your reports to the clients. In that aspect, it beats pretty much every other Google My Business reporting tool, even Google Analytics. It also allows you to integrate anywhere between 10 and 50 different data sources, depending on your plan of choice, and you can even create your custom data sources.
Pros
Given how pricey and powerful Whatagraph is, it's pretty clear that it's aimed at larger businesses and especially digital agencies. It will save you a ton of time when it comes to generating beautiful and detailed reports, which are guaranteed to leave a lasting impression on your clients. But, all of that would make less of an impact if Whatagraph wasn't capable of pulling data from pretty much every source out there, and that includes your Google My Business listing, which is not something that most apps can do.
Shannon R.
"Has a very unique way of displaying data in their reports. Looks more like an infographic rather than an analytics report. Many of our clients like this layout as it's easy to read and understand. They seem to add integrations on regularly will fit the needs of most markets who need reliable analytics reporting."
Cons
If you are looking for Google My Business integration, you will have to shell out $239/month for Whatagraph's premium package, which is a lot for most small businesses. This puts it out of the range of most local businesses.
Julieanne G.
"It's a little pricey for small businesses, but considering how much time it's saved me it's been 100% worth it. I would like to upgrade to the white label version soon, but haven't due to the price."
4. Google Reviews
Price: Free
Nowadays, customers are less interested in what businesses and companies have to say about their products or services because they are tired of being pitched to. Instead, they are much more inclined to believe others like them, which is why influencers are so popular these days. This means you should pay close attention to user reviews because they can either make or break your local marketing efforts. Of course, responding to praise and criticism on social media should be almost mandatory, but you should also pay attention to Google reviews.
What should you do? Well, nothing more than simply keeping track of what people are saying about your local business, and addressing both the positive and the negative reviews. Not only does this demonstrate that you actually care about what your customers have to say about your business, but it also keeps your Google reviews section alive. You can also set up a custom email from inside the Google My Business panel, which will add a layer of professionalism to your customer service.
Pros
They are superior to Yelp reviews in several different aspects. For starters, Google reviews play a much bigger role in your business' ranking than Yelp. Also, they are displayed higher inside the search results. Finally, they are free for business owners, and you don't need to pay in order to have your best reviews shown at the top.
Cons
Anyone that has any kind of Google account can log in and leave a review, which theoretically means that your competitors could set up a number of fake accounts and give your business fake negative reviews in order to get ahead of you. Also, Google reviews get fewer views than Yelp reviews.
5. Google Analytics
Price: Free
To keep your business growing, you will have to set goals. Measuring those goals means you will have to keep an eye on some key metrics and KPIs your business lives and dies by, and no tool is better for the job than Google Analytics. Although we have seen some Google My Business reporting tool examples that may do a better job of showcasing the data, Google Analytics captures all the data you need better than any application or platform out there.
What can you measure with it? Well, pretty much anything you can think of, be it website traffic, mobile app stats, online store numbers, social media engagement, page views, bounce rate, or the number of visitors who are currently looking at your website or blog.
Pros
You can pretty much capture any kind of KPI with it and grow your business. On top of that, it is completely free.
Michele B.
"It is as easy to begin using as possible, and allows as complicated a setup as you wish to have, allowing you to go as deep in your analysis as you are willing to invest time in it."
Cons
All those options and features Google Analytics comes with can be a bit complicated, especially for beginners. Also, once you do get used to it, Google goes out and changes the layout every so often.
Elia C.
"Configurations, settings, reports are all a little bit confusing and not so easy to understand. Even the default settings are not quite good for basic usage. A lot of "share your data" enabled by default."
6. Google Trends
Price: Free
Google Trends must find its place in your Google My Business tools toolbox. One of the most challenging aspects of running any kind of business is knowing where your audience is and what they are currently interested in. Well, thanks to Google Trends, you can get a pretty clear glimpse into their wishes, without having to conduct endless surveys and spend countless hours on specialized forums or social media. That way, you can make use of certain trends in your industry or come up with a feature that complements your audience's pain points.
The best thing about Google Trends is not only the fact that it's free, but also that it is so easy to use. You can choose between a number of different filters, and the results are displayed in the shape of diagrams, as well as heat maps. Also, you can use this information in order to boost your SEO as well, by targeting trending keywords through your blog posts or videos.
Pros
It's completely free and extremely easy to use.
Houston B.
"I love Google Trends because it allows me to check keywords and the previous statistics for a keyword. You're also able to compare keywords for different terms and within a certain area. The data is pretty accurate and it's not just limited to google searches, but youtube and image searches too!"
Cons
It can only pull data from Google.
Pablo G.
"Google Trends is an amazing program of a unique utility, but on several occasions, it is possible that it does not show the statistics of the specific places that we are looking for, so Google Trends should improve this aspect, considering that it is a relatively new tool, but it should not. "
7. Google Ads
Price: $1 to $2 per Click
When it comes to business, arguably the most essential Google My Business tool is Google Ads. Google's very own advertising platform is packed full of features and advanced options that enable you to target your audience down to the last detail. Although it is capable of helping you reach your customers on YouTube and Google's partner websites, the one option you will be most interested in is the appearance of your business inside Google's search results.
Depending on how skillful you are at profiling your audience and how big of a marketing budget you have, you will be able to get your business at the top of the search results page in no time. Also, building your ad campaign is easy, especially if you simply follow the instructions.
Pros
Provides smaller businesses with a much-needed edge to compete with larger businesses online.
Ganesh S.
"Wide range of product offerings. Great user base as Android software leads mobiles. Can be blended into multiple products offered by Google and browser apps, extensions. A wide range of mobile apps and other apps can be integrated to feed user data."
Cons
It can be difficult for new users to get a good return on their investment.
Yogesh B.
"Competition, when you launch a campaign for some niche or business there are many already that makes the cost for ad campaigns high as well as the competition. Hence it affects your Return of Interest."
General FAQs
-What is the Google My Business listing?
Google My Business listing, or GMB, was created by Google to share your company's information and display a variety of different results, ads, and search queries.
-What are Google tools?
Some of the most common Google tools used for marketing and businesses purposes are:
Google AdSense
Google AdWords
Google Ads Keyword Planner
Google Analytics
Google Search Console
Google Trends
Google My Business
-Does Google my business work?
Google My Business enables businesses to control how they are shown inside Google search results, as well as on Google Maps. It allows you to list your business' name, address, contact information, as well as business hours.
-Is Google my business free?
Google My Business is free for organizations and businesses to use. Businesses can edit their business information, such as working hours, contact info, location, and help customers find them.
Conclusion
Google My Business tools are very powerful, and with that kind of arsenal under your belt, you can pretty much take your business anywhere. Check out the tools we have described in this article, and see if they work for you and your company. There is a bit of a learning curve with each one, but it's well worth the trouble. Good luck!
Author's Bio: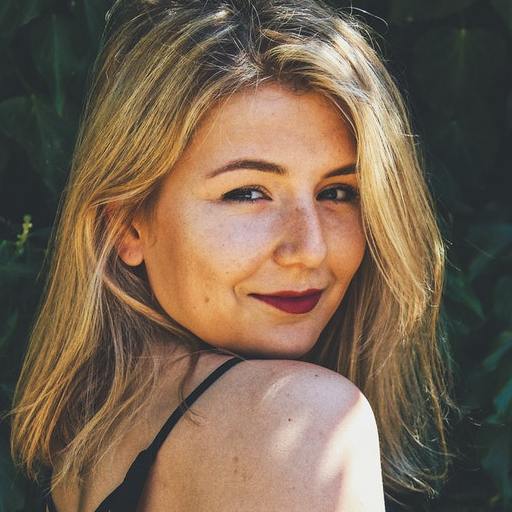 Tiffany Harper is a training guru who's been working in the corporate sector as a technology expert for several years now. She is a management graduate and loves to share her experience through blogs and expert articles with proofreading service. For her love of writing, she provided online consultations for some essay writing service uk while working as a writing expert with Essay-reviewer.com. Please do not hesitate to contact her on LinkedIn.