19 November, 2021
No Comment
No matter how expert a writer you are, there will be a point in your writing journey when you face a shortage of ideas. It's a harsh reality – we all have been through this. Even the most celebrated writers in your niche set out on a hunt for fresh ideas now and then.
They have to maintain their consistency and publish quality content, even if it's hard and gets harder. But, they keep going.
Now, the thing is, how do they find new content ideas? Is there a secret sauce? Well, they use several special techniques to ease their search. And that's what makes all the difference!
So, if you are also running out of ideas, you are at the right place. In this post, I will share ten unique ways to help you hunt for new content ideas. But, before we go into details of those tricks, here's a crucial tip.
Don't Miss The Keywords
Once you find a potential content idea, make sure you list and use the keywords associated with it.
Writing a solid content piece without keywords will not perform well in organic searches.
It might reach your existing audience, but it won't attract any new readers.
And believe me, if I were you, I wouldn't let my valuable blog post suffer in the SERPs!
So, research and use keywords for every content idea you discover. You can use the Keyword Research Tool for help.
It will help you instantly and efficiently analyze the keyword difficulty, competition, search volume, etc.
But, it's not just about adding the keyword to your content; it's about smartly placing them! We call it keyword optimization.
If you master using and optimizing keywords, you'll enjoy exploring these 10 unique ways to find content ideas.
Let's begin.
1. Google Image Tags
When you do a Google image search, it displays image tags on top of the search results.
Image tags are STRONGLY related terms to your search query. And they help you get new content ideas.
Step 1: Enter your BROAD topic idea
Step 2: Look at the Suggested Google Image Tags
You can keep scrolling horizontally to find TONS of suggested image tags.
Step 3: Make Combinations of the BROAD topic and Suggested Tags
For example, you can come up with a blog post on 'girls hair clips colorful'.
Other possible blog content ideas could be 'girls hair clips flipkart', 'girls hair clips design', etc.
Step 4: Click on ANY Suggested Tags and Get More Ideas
If you wish to create in-depth content and find content clusters, this step is essential. It helps you generate more topics for your blog.
For example, 'girls hair clips flower' is another topic for a dedicated blog post.
On the same lines, your next topic can be 'girls hair clips ribbon'.
2. Google's Related Searches
You must be familiar with Google's Related Searches which appear below the search results on each page.
Here are the Related Searches for the term 'birthday wishes':
If you analyze them, you can find relevant content ideas related to 'birthday wishes'. In fact, you can find topic clusters to publish series posts!
The best part? These are long-tail keywords with significant search volume. So, you already know that your content will have good search potential.
If you love it already, here's more to it.
Click on any of the suggested searches and find more content ideas in its Related Searches.
Would you ask for more?
3. Pinterest Suggest
Just like Google, Pinterest also thrives on keywords.
It has over 478 million active users and 97% of Pinterest searches are unbranded.
It's different from Google because it offers only visual results – images, infographics, videos, etc.
But, that doesn't affect your hunt for amazing content ideas.
Head to Pinterest Suggest, which is very similar to Google Suggest.
Enter the broad topic that you wish to write about and look at the suggestions. You will get plenty of content ideas for your blog.
The most exciting part about using Pinterest Suggest is getting content ideas that are way different from the ones you get on Google.
The difference is quite visible in the Google Suggest results for the same keyword:
I hope it is self-explanatory!
4. Common Customer Concerns
You have a great resource for content ideas if you have a dedicated customer support team that handles queries, grievances, and complaints, alongside troubleshooting the client's problems.
You can ask your customer support representatives about the most common concerns they come across and create content around it.
It will be evergreen content as it will continue to help your customers easily find answers to their questions and solutions to their problems.
Here's a blog post tackling a common query that RankWatch receives: How To Use SEO IQ by RankWatch.
The more frequently asked questions and problems you find, the more content ideas you have.
Just don't miss adding the keywords!
5. The Exploding Topics Tool
If you like to be among the top performers in the race, you will love the Exploding Topics Tool.
It helps you discover new content ideas well in time so that you can stay ahead in the race.
In simple words, it enables you to publish content on a topic gaining popularity on the internet!
Here's how the tool works:
Select the time frame and category for which you want to get content ideas.
It will list out the trends in your category. If you click on any trend, you can view details like searches/month, growth percentage, and related topics.
You can use these details to select the topics and build blog posts around them.
Since the audience is already searching for them, there's a good chance that your content will be a top performer.
6. People Also Ask Tool
You can't ignore questions when it comes to creating content.
But, it helps your blog only when you find and answer the questions that people are asking.
People Also Ask is an amazing tool to help you discover the most commonly asked questions related to your topic.
With that, you get a treasure trove of content ideas. Let's find some questions related to chatbots using the tool.
And you have so many content ideas.
Not to forget, Google also displays a 'People Also Ask' section in the SERPs.
If you create content on people's questions, there are high chances that your content can find a place there!
7. The Reddit Keyword Research Tool
If you think that Reddit is outdated already, you are mistaken.
It is still one of the largest platforms that populate user-generated content and hence, a great source to find new content ideas.
Reddit's feed is capable of giving you lots of topic inspiration.
Source
But Reddit's Keyword Research Tool can provide you with even more content ideas.
Just type in a subreddit (or keyword) in the tool.
And it will give you the keywords associated with it.
The best part? These keywords are populated by analyzing the activities of users on the platform.
Also, you have the monthly search volume to assess which topic is better. You can even look at the context and find the contributing thread.
It might take you some time to get the hang of it, but you'll love exploring content ideas with it.
8. Blog Comments
Your readers often leave suggestions or requests in the comments. So, scanning the blog comments can help you discover new content ideas.
Sometimes the topics you come across can be very specific, with little search potential. But you can still go for them because the audience wants to read about it.
Now, searching for content ideas in blog comments is not restricted to your blog. You can do that on your competitor's blog too!
9. Popular YouTube Channels
Keeping an eye on the topics your competitors are posting is the foundation of content ideation.
All-time popular videos of top YouTube channels in your industry help you get content ideas for your blog.
Let's see how it works.
Suppose you run a site about car reviews, and you need new content ideas for your blog. The carwow channel would be a great account to get inspiration.
Go to their 'videos' section and sort by their all-time most popular videos.
Now, look at the titles of their top videos and the corresponding views of each.
You would get several content ideas. Plus, you will be able to gauge the search potential each topic will have.
While the trick is most appropriate for discovering video content ideas, it works great for blog posts as well.
Just scroll through the top YouTube channels in your industry, and you're good to go.
10. Podcast Titles and Descriptions
Recently, podcasts have gained momentum. And they are becoming the new goldmine for content ideas.
You can glance through the popular podcasts in your industry to get content ideas.
For example, if you are in the fitness industry, the Wellness Mama Podcast can be a great source to find new topics.
Head to their podcast page and scan over their episode list.
Once done, you'll find yourself with a couple of solid content ideas.
Keep Publishing New Content
Discovering new content ideas might have become easy now. But, these are not the only ways you should adopt. The traditional methods to find new content ideas, including your instinct, should not be ignored. Also, no matter which way you choose to get fresh content ideas, make sure you do thorough keyword research. Without keywords, your content is simply not ready for the web. With that, I hope you are ready to publish awesome content on your blog. 
If you find any of these ways useful, please let me know in the comments. 
Author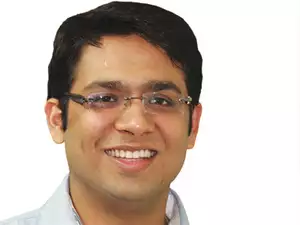 Sahil is the CEO and Founder of Rankwatch – a platform, which helps companies and brands stay ahead with their SEO efforts in the ever-growing internet landscape. He keeps sharing his knowledge and experiences on the RankWatch blog, and likes making creative products that can help in the automation of mundane tasks. You can connect with him and the Rankwatch team on Facebook or Twitter.