31 August, 2021
No Comment
Content marketing is one of the most effective strategies for promoting businesses and building brands. Content offers prospective customers useful and relevant information for making the best buying decisions.
So many websites are created daily and so you may not be the only person using content marketing to tell stories that grab customers' attention. The key to being a winner in this game is having a sustainable marketing strategy for your business's success. Let's dig deeper into this.
Leverage user-generated content
User-generated content is social proof that promotes the brand's message, thus allowing you to boost relationships with your clients and boost sales. It is popular on platforms like Instagram, where satisfied customers upload images showing their experience with a brand. Getting
UGC, in the audience's eyes, requires the use of branded hashtags. UGC is a simple and cost-effective way of creating content for your website. By inviting customers to give their stories concerning their interaction with your brand, you are analyzing website visitor behavior because you will know whether the customers are satisfied or not.
In the process, you may find people to act as brand ambassadors. In addition to content creation using the UGC, your business can receive a boost because people tend to believe influencers and peers.
Define the content marketing goals
Marketing experts mention in the dissertation help report that setting content marketing goals is key to blogging success. If you set goals, the chances of achieving them are higher because they can motivate you to remain focused. The goals should be specific, measurable, and attainable.
Maybe you want to create brand awareness, attain brand royalty, achieve customer engagement or educate your customers. Always set the goal of lead generation because creating more content with no tangible outcomes may not elevate your business.
The content marketing goals should always be aligned with the business goals. Focus on generating more targeted and qualified leads because if you can achieve this, it will be easier to attain the business goals.
Closely associated with lead generation is brand awareness. This is a critical success factor because Google prioritizes websites with a strong brand presence. This is the basis for the achievement of other goals such as increased revenue, sales, and networking.
Outsource content creation work
Since hiring content creators is quite expensive, you can rely on writers from outside. Outsourcing the work to bloggers or freelance writers can be challenging because you will have to take time to find a good writer. The process can even be more complicated if you are looking for a large team.
There are many freelance writers capable of taking a regular workload and delivering quality content. Once the writers understand your business and the blog, it will be easier to settle for some reasonable payment terms. Finding content creators is now possible with the freelance platforms where you can view the writers' profiles, their earnings, ratings, and experience.
Jodi Harris – Director of Content Strategy at Informa Connect showed some tips to interview Outsourced Content Writers
Source: Content Marketing Institute
Engage an internal content creator
Having a content creator in your organization can be costly and so you need to have a proper budget for it. To define and allocate a good budget, consider using other types of assets such as digital coins and crypto. The good thing is that, if you use a crypto heatmap, you can easily track the progress of your financial means and make better decisions. There are many benefits of having full-time staff to create content. Someone who is part of the business is in a better position to create quality content because they understand the company well, as opposed to external writers.
According to the latest reports of the assignment help, dedicated and experienced content writers are more knowledgeable because they can use neuromarketing tricks to attract a larger audience and keep them engaged. They also drive thought leadership and can develop a unique voice as well as the brand's online presence. A dedicated writer also means that they may be more focused on their work and produce content regularly. The quality of content will not be compromised.
Define the benchmarks
Before you create a plan for your content marketing, have an idea about your company's achievements as a basis for benchmarking.
For example, you may need to know your customers and how many have connected with your brand in the last few months.
Additionally, having good ideas concerning the key performance indicators (KPIs) like social media, website, and more can allow you to identify the most relevant channels. All this knowledge helps to reduce the underperforming aspects to pay attention to the profitable channels.
It is important to identify the most successful marketing initiatives, whether it is adding images to the content or social media. Adding images to the content may be an effective way to build trust through your website. Understanding your resources, including cash flow to employees, can let you have an idea about the possible achievements.
Have a plan for content creation
The key to ensuring the sustainability of your content marketing efforts is by having a plan. Content marketing is like a marathon as it requires resources, commitment, and a clear focus. Base the plan on the main content you intend to improve as you make it systematic and purposeful.
Content planning entails:
Allocating time for creating and designing content.
Identifying the content to prioritize and focus on the one relevant to business
Identifying the approach to content repurposing
Writing down additional ways to repurpose content in other areas of your business.
Reviewing the content that you intend to create and determine the length of each piece.
To plan effectively, have realistic deadlines, and avoid overworking yourself. Prioritize content quality and consider the order of content creation.
Develop ideas for content and keywords
The key to having good blog content is focusing on keywords. Without the keywords, you may have a difficult time boosting your rankings. Driving traffic consistently and achieving conversions requires ranking.
Always use keywords with low competition but a high volume of search depending on the kind of products or services at hand. Developing content ideas may be simple if you begin by looking at how your competitors are capturing the market. Always update your older content on your website. Promoting a brand may also call for focusing on content that can address the issues facing your audience.
Curate other people's content
If you are unable to create content using the primary approaches, you can consider curating other people's content. A great way to achieve this is by locating and publishing specific content covering the topics that are relevant to your business and blog.
Content curation is good because there is no need to publish the whole of the original text, but just a portion of it. You need to have it accompanied by your point of view, commentary, and the source of the backlink. However, it is not possible to automate content curation, and thus you may need to make efforts to discover useful and interesting content to publish.
Conclusion
By developing a sustainable content marketing success through blogging, you can attract an audience and attain lead generation. Regular publishing of the content is important but you should not overdo it. Instead, spend time and create relevant and quality content as you focus on updating your readers. Interacting with the audience creates a strong connection and this is the basis of the attainment of business goals.
Author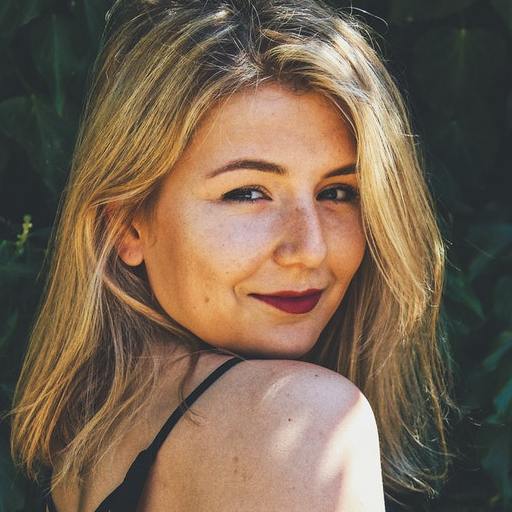 Tiffany Harper is a training guru who's been working in the corporate sector as a technology expert for several years now. She is a management graduate and loves to share her experience through blogs and expert articles with some professional essay writers. For her love of writing, she provided online consultations for essay writing websites like UK Best Essays. Please do not hesitate to contact her on LinkedIn.