Businesses need healthy online traffic to build their brand and make sales. One of the most effective ways to win traffic is link building that includes link reclamation, guest blogging, strong social media presence, and mimicking the competitors.
Are you looking for ways to boost your online traffic? A successful businessman knows that the first step to building a brand and making sales is getting traffic. But with the internet bursting at the seams with different blogs, magazines, eCommerce stores, and other sites, how do new businesses get anyone to pay attention to their sites?
A time-tested and proven strategy that increases the traffic of even sites languishing on page 6 of the search results is link building. Link building refers to having other sites on the internet include links to your page or pages within their content. If you have ever read an article and noticed blue hyperlinks taking you to other sites, that is a backlink. Backlink building works because it drives traffic through direct referrals and shoots your site up in Google's rankings. The right backlink from a highly authoritative site can make your page popular and cause an explosion in online traffic, making backlink building one of the quickest and most effective SEO methods. It is time to analyze 5 of the best link building strategies in 2021.
Utilize Link Reclamation
Link building through reclamation is the process of restoring old links that are no longer valid. This is a simple and effective link-building strategy. Sites' backlinks often become invalid because:
Website editor removed them
The linking page was deleted
The link page is no longer indexed on Google
Reclamation is an important link building technique. It's the way to ensure your site doesn't miss any traffic from already placed now broken links. Effective backlink reclamation might cause a nice surge in referral traffic and boost your Google rankings.
The best reclamation strategies are brand mentions and broken links. Unlinked brand mentions occur when your business or brand is referenced on the internet, but the author does not include a link to your page. Fortunately, you can quickly find numerous link building tools that will help you spot these unlinked brand mentions and even put you in touch with the owner of the website. If you can manage to get more brand mention links, your online traffic will explode. This link building technique is responsible for the growth of many sites.
The second link building technique is fixing broken links, which has two parts. The first aspect of this link building tactic is focused on reinstating links that have been deleted. Businesses should often contact the website and ask for the links to be resurrected. You will find link building software and even building link apps that will help you track down these busted links. Regular checks can do a lot to your business.
The other aspect of link building involves finding dead links to sites similar to yours that are no longer working and then asking a website to instead link to your page. For example, say you have a local pet shop, and you find a website that links to a nearby pet shop that has recently shut down. You could email the website, let them know the shop is closed and propose they switch to your site. Link-building experts are particularly fond of this strategy. An email marketing service can help you with this link-building strategy by effectively reaching out to these websites and getting your links installed.
Write Guest Blogs
Blogging is an incredibly widespread content marketing and link building tactic. Blogs are really strong drivers of traffic. Based on HubSpot's research, businesses who post to their blogs regularly have 55% more traffic. Professional link building services have the power to help businesses generate backlinks via guest blogging, though some say it's not the main aim. The crucial moment here is to provide really qualitative content that will increase its chances to be reposted on social media sites as well. However, guest blogging refers to crafting a catchy blog post for a website other than your own and including a hyperlink to your site to it. Guest posting has quickly emerged as one of the most popular backlink building techniques.
Here are some tips and tricks to make your guest post and link building through it a big success:
Only deal with a website that has an audience similar to your target
Post helpful and engaging content, do not oversell or spam
Choose a successful and high ranking site
Place hyperlinks naturally into your blog post
Understand the site's style of content when writing
Guest blogging is beautiful in its simplicity and is a link building strategy that can quickly cause your traffic to soar. Based on your preferences, you can either reach out to sites directly and offer a blog post or use a link building company that can handle the research, ensure the outreach and produce the post itself. As another option, you can contact a link building reseller and purchase links directly from them.
Guest blogs are the perfect solution for businesses that need to:
Boost relevant and valuable traffic
Shoot up Google's rankings by increasing authority through link building
Build social proof and piggyback off the reputation of the site you are posting on
Examine Your Competition
Before employing a chosen link building strategy, it is always wise to check out what your competitors are up to. Specifically, you should investigate where their backlinks are placed, how many they have, and how they have accumulated them. Fortunately, there are link building tools that will help you analyze your competitor's strategy. By analyzing that, you will have a clear idea of what measures work and how to customize your link building strategies to ensure success.
We recommend you find your top 3 competitors. If you are unsure, just hop onto Google and search the top 5 keywords you are targeting. Once you have identified 3 competitors who rank highly for those keywords, you can then use software to do a deep dive into their link building strategies.
Link building analysis tools such as Semrush, Moz, and Ahrefs will give you a detailed breakdown of all the backlinks your competitors have. Based on this information, you can deduce what link building strategies they are using. You will be able to tell what percentage is organic, obtained from guest posting, and paid. To increase your chance of success, you can mirror their strategy. For example, you may opt for the strategy of 30% guest posting, 20% organic, and 50% paid traffic if you see it worked for them.
When you are just starting, it can be a little intimidating with so much conflicting information out there. However, by mimicking your competitors who have already used link building effectively, you can significantly increase your chance of success. Once you start implementing your link building strategy, you will quickly notice a bump in traffic, and your Google rankings should improve.
Consistently Post on Social Media
A reputable SEO link building service will always extol the benefits of consistently posting on social media if your goal is to achieve a high number of quality links. Thanks to the millions and millions of people on social media at any point in time, these platforms are perfect for businesses looking to build their brand, communicate with customers, make sales and generate links. Businesses that use social media effectively quickly grow and develop.
No matter your niche or industry, you should be active on all major social media platforms, including Facebook, Instagram, and LinkedIn. Social media is great at helping businesses zero in on their audience and enhance their overall brand visibility. If you at this very moment aren't on social media and producing exciting content with links to your site and products, you are missing out on a huge opportunity to drive traffic and make sales.
Earn Links by Using Infographics in Your Posts
Here is a simple tip to ensure your social media posts get more engagement. Social media posts that feature diagrams, charts, and infographics create 40% more backlinks than content without these features. Social media posts that feature diagrams, charts, and infographics create 40% more backlinks than content without these features. You can even use editable poster templates to make engaging visuals and share them on social media. Hubspot also found that infographics are three times more likely to be shared than all other types of social media content.
Infographics excel at grabbing people's attention and providing them just enough of a taste of the information they are hungry for more. This interest leads to them further browsing and engaging with your content. It is time to include infographics in your posts if you want to make your content go viral and reap the rewards of having thousands of high-quality backlinks.
Conclusion
Link building is a great strategy if you want to increase your online outreach and win new customers. Building backlinks will increase your referral traffic and help you move up on Google's rankings. The most effective backlink building strategies include link reclamation, guest blogging, mimicking your competitors, and an active social media presence. If implementing those strategies by yourself sounds too intimidating, there are professional link building solutions and SEO link building software that can help. We want to hear your most successful backlink building tips. Please comment below.
Author's Bio: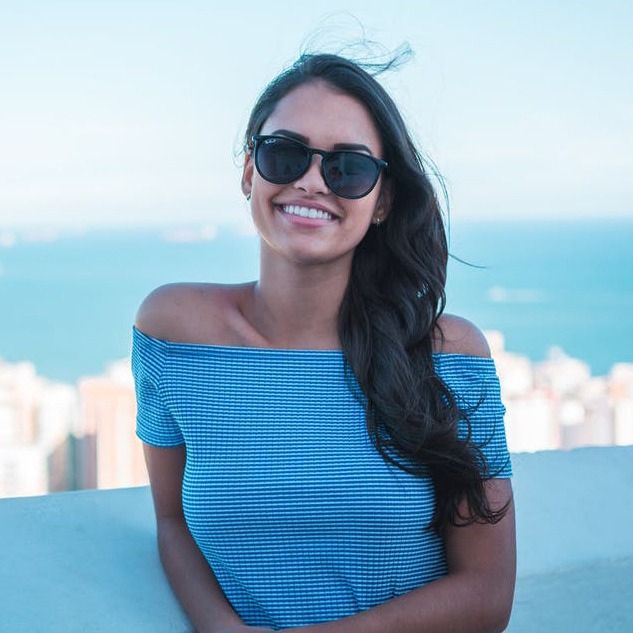 Emily Moore is an English & programming teacher with a passion for space and blogging. She believes that current exploration should be focused on preserving our planet's resources. With satellites circling the orbit, it is easier to get relevant data on any environmental changes. This, in turn, should help people quickly address any challenges.