23 September, 2021
No Comment
As of 2021, there are over 12 million online stores present on the web waiting for customers to make a purchase. These store managers do not sit idle and are constantly working on ways to drive more and more traffic to their stores. However, It is no small accomplishment to launch an online store on Shopify. But there are cases when even after providing quality products, businesses have to deal with the situation where the sales graph is flat.
One of the biggest reasons for this flat sales graph can be the organic traffic to your website. If that is low, the number of sales will always be on the lower side. A report by Smart Insights shows that even the best online retailers have a conversion rate of under 3 percent. In simpler terms, for 100 customers that visit the website, less than three people convert.
This is the story of big online retailers. Small businesses, on the other hand, have to do a lot more hard work because they not only have to bring traffic for conversion, but they also have to convince those visitors that they are better than the giants of the industry. And when the traffic increases and quality is still good, the sales will increase automatically.
In this article, we are going to give you five effective ways to boost traffic to your Shopify eCommerce store.
Allure Customers With Content Marketing
You must have noticed the important role of product descriptions in increasing the rate of conversion. Not only product descriptions, be it any piece of positive content related to your product, but it will also always influence the sales positively.
You don't have to be very technical about the type of content you add to your website. Simple paragraphs that show why your product is useful, value for money, and worth the investment can do the job for you. Free People is a well-known female clothing company that uses this strategy of adding paragraphs very often.
When looking at the paragraph closely, you'll see that they have used keywords in an excellent way that is very likely to help them rank higher on the search engine page to improve the traffic.
To include keywords like these and phrases that users are often searching for, you can use the keyword suggestion feature of a well-known SEO platform SE Ranking which has many useful features like keyword rank tracker, on-page checker, website audit, backlink checker, and much more. So, its keyword tool will generate a list of high-quality keywords, both short and longtail, that you can use in the marketing content for better search visibility. After you optimize your content with those keywords, don't forget to track their performance and check whether they bring traffic to your online store. Moreover, this strategy is used by almost every online store owner. So you'll need something more than this if you want to go steps ahead of your competitors.
READ MORE:
>>>Why Storytelling is the Secret of Great Content Creator?
>>>What Creating a Narrative Can Do for eCommerce Business?
Work On Link Building
One important aspect that owners often forget is that Google prioritizes the websites that have a healthy backlink profile. In simple words, this means that the website that is on the top of SERP has a lot of other websites linking to them. The more links that are pointing to your website, the better your backlink profile is going to be.
Google considers these websites' backlinks as recommendations. If there are a lot of websites linking to you, it appears to Google as you are one of the reliable and trusted sources in the industry. Your ranking increases, which means more people are going to visit your Shopify store. To check your backlink profile, you can use the backlink checker feature by SE Ranking. 
>>>5 Link Building Techniques to Quickly Boost Traffic 2021
Optimize Shopify Store For Search Engine Traffic
Content and backlinks are only half of it. The other half belongs to optimizing, your store completely for the search engine to increase the ranking and traffic of the website. Your potential customers always follow a path to reach you, and the initial point of this path is when they type in the keyword. We have already taken care of how we are going to get the keyword, but there are certain places where it must be used.
Once you have gathered the list of keywords, you should place them appropriately in the product title, product descriptions, alt image tags, and any additional piece of content that you put in. When you use these keywords strategically, it increases the discoverability of your store significantly.
In addition to this, there are various other features that you need to take care of, like page speed, user experience, metadata, mobile optimization, etc. The tool that we mentioned above, SE Ranking, helps you with all of these as it has a powerful website audit tool.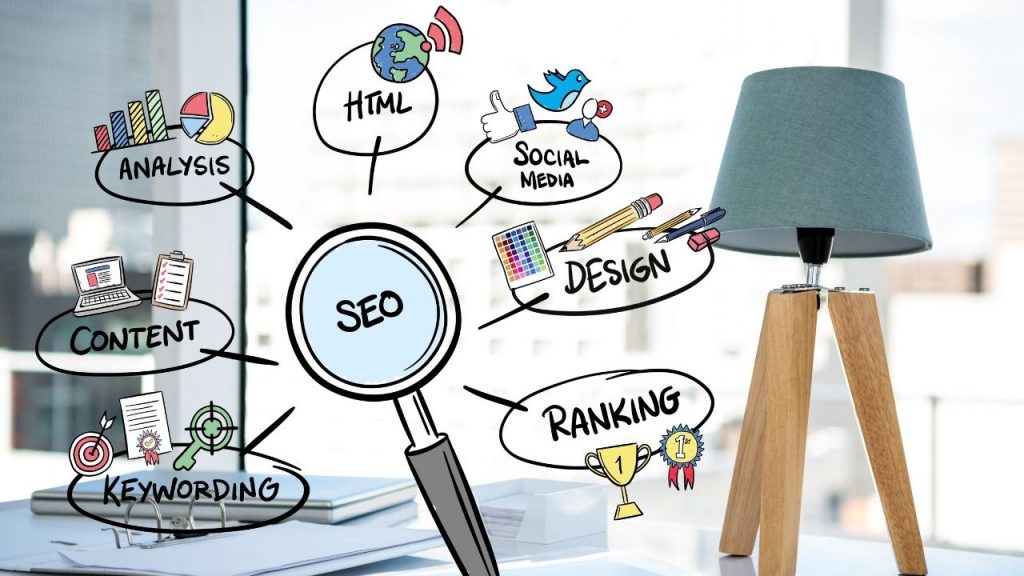 >>>8 EASY steps of SHOPIFY SEO optimization to TOP 1
Influencer Marketing On Social Media
An influencer marketing campaign remains one of the facile ways to get your product out there in front of your target audience on social media. Anyone who has a good number of highly engaged followers can be a social media influencer. While picking one, you should ensure that the influencers can easily carry your product. This means, if you are selling sports products on your Shopify store, the best choice for the influencer will be someone who's into sports.
Influence marketing not only improves traffic and brand awareness but also increases the average order value on Shopify. Collaborating with social media influencers is an investment that will be worth it for the success of your Shopify store.
>>>How to find influencers for your affiliate campaign?
Run Paid Social Media Ads
Influencer marketing is one way to increase the traffic on your store using social media; running social media ads is another effective way. The biggest benefit of social media ads is that it takes your store in front of people who are most likely to convert. Facebook, Instagram, and Pinterest are some of the platforms that generate the best output with social media ads.
>>>What's The Right Mix Of SEO – PPC Marketing For Your Firm?
Final Words
In this article, we mentioned five of the most effective ways to boost the traffic of your Shopify store. If you follow these correctly, you'll witness significant growth in the traffic and hence, the revenue that you generate.