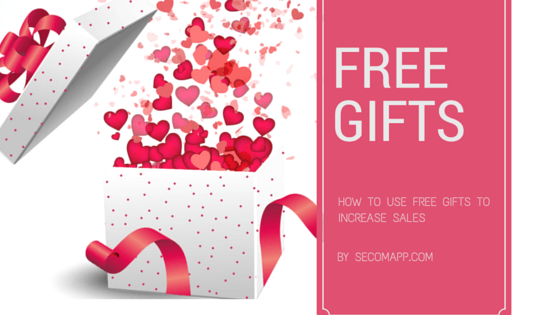 If you are a store owner of a real store or a Shopify store, giving customer discount or free gifts when they purchase in a store is not a new idea. We all know that everyone loves free gift and it might, of course, improve your sales. However, the question of how to optimize it is still making store owners wonder. Today, we will give you some recommendations to have a successful free gift campaign to increase sales.
Proper time and duration
Free gift promotion should be during a certain special time. If you always give out this campaign, it doesn't mean to motivate customer to take action. There are always free gifts so why do they need to hurry? Best time for free gift promotion is on the rush time of your business in a year. Of course, the year end is always a good time to boost sales, however, there are some others.  No one understands your business better than you so take time to investigate customer behaviors.
Secondly, the duration of free gift should be long enough for customer to get news and take action but not too long, which will not motivate customer strongly.
Perfect gifts
It has ended the time of giving gift, which is just a very small incentive such as: a pen, a candy, etc. When customer shops online, they need somethings more appealing and should be related to your products. For example, you sell comestics, the best free gift is a travel size set, or trial set. It does not only motivate them to purchase, but it also cross- sells other product.
Sometimes, giving a default gift for everyone is not a good idea. Everyone loves the personalized gift (type, color, size,..). It is best if you can offer them a list of gifts so that they can choose the one they love.
Simple Rules
As a saying "SIMPLE IS THE BEST", do not make customer confused about how to obtain gifts. Shopping online saves customer time then we always need to remember time factor when selling online.
Some simple rules' example:
Buy X get Y (BOGO)
Buy 2 get 1 free
Purchase over 500 USD get 1 (or many)
Buy X get 40% off of Y
Smart Display
You should know the path of customer from entering your site to completing checkout then make decision on the places to display information about free gift program.
Home Page: This is the first place customer enter your website then give the campaign one position here. It can be an attractive banner or a "Free Gift" label on feature products.

Shopping Cart Page: This is a step that customers look back their shopping cart to know what they have added and total cost. Free gifts should be added automatically into their cart. In case, they haven't meet the rules to receive free gifts. Make something to remind them of purchasing more such as a promotional message at the top.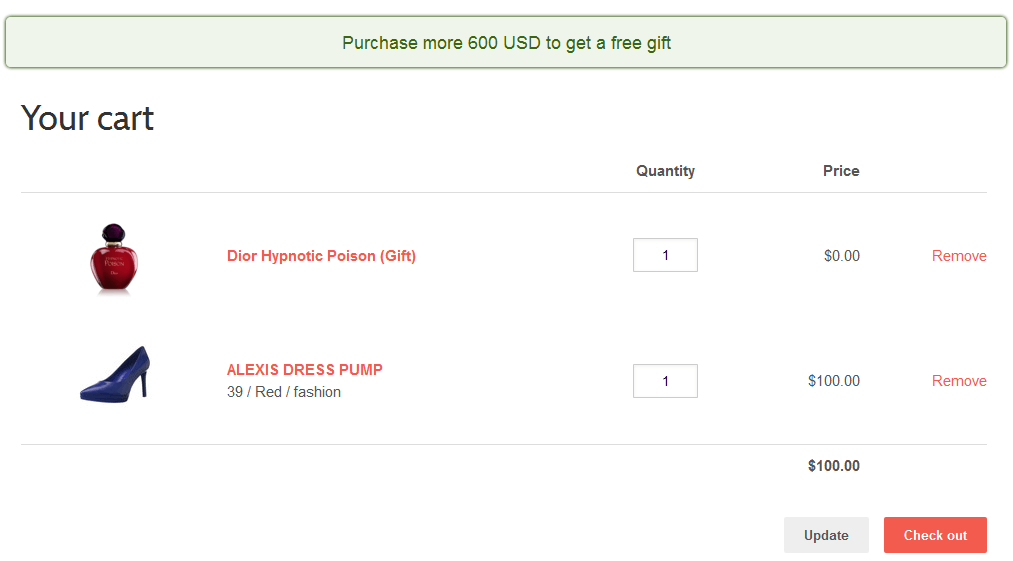 Hope you will have successful free gift campaign.
---