10 Metrics You Should Track to Monitor the Performance of Your eCommerce Website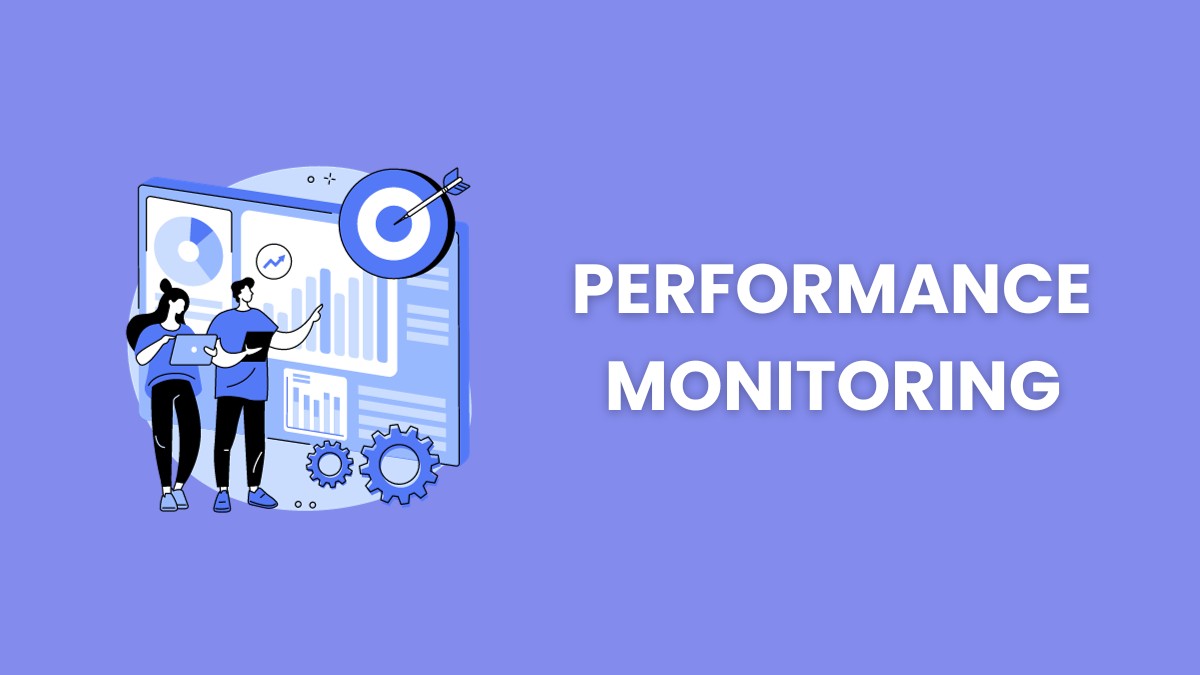 11 October, 2023
No Comment
There are ample tools to measure the performance of your eCommerce website.
Right from who visited your website to where they're coming from, you can keep track of every piece of data and have a mine of information available at your disposal.
But just because you can, doesn't mean you should.
With the numerous KPIs and tools, it's easy to get lost in the data wormhole.
It's best to curate KPI metrics according to your business objectives and know which ones you need to absolutely measure for your Shopify website.
Listed below are some of the metrics you should analyse to measure your online store's performance.
Metrics to Monitor the Performance of Your eCommerce Website
Average Order Value
You'd want to know how much your customers actually spend on your online store. The average order value tracks the average price your customers pay for a single order. You calculate that by dividing the total sales by the total orders.
Average order value gives you an insight into how much revenue you can generate and even into customer behaviour. It allows you to gauge what are the top products of your customers, the type of shoppers they are, and how much they're willing to pay for your products. Knowing the average order value also helps you identify the sources of your highest spending customers and run more personalised marketing campaigns towards them.
Your motive should be to increase your Average Order Value if you want to improve your revenue. You can do so by setting up a minimum order for free shipping, product packages, upselling and cross-selling complimentary products, loyalty programs, etc.
Sales Conversion Rate
Conversion rate is one of the most important eCommerce metrics to track in the whole eCommerce buyer's journey. You calculate the conversion rate by dividing the number of sales by the number of visitors and multiplying by 100.
For example, if you have 5,000 visitors per month but only 50 make the purchase, you have a conversion rate of 1%. And while the sales conversion rate can depend on industry to industry and product types, the average sales conversion rate is around 2% to 3%. It means that your conversion rate is below average and needs immediate attention.
Your motive needs to be to target a higher conversion rate with conversion optimisation practices. You can do that by adding relevant CTAs, optimising page speed, adding pop-ups, and even enhancing the checkout pages to allow customers to finish the sales.
Website Traffic
Understand that without the necessary traffic coming to your website, all your on-site marketing efforts are wasted. And even to optimise the conversion rate, you need to have reasonable website traffic. Website traffic is the number of site visits to your website and the quality of the leads. You can measure that by total page views on analytics tools. Doing so can help you drive the buyer's journey forward.
Website traffic sources for retail eCommerce websites
The traffic is a direct result of paid advertising, retargeting, affiliate marketing, and organic efforts. Organic efforts involve both on-page and off-page SEO activities for your Shopify websites such as keyword optimisation, referrals, and content marketing activities that help with finding a presence and gaining visibility on search engines and social media platforms. E-commerce stores need to adopt SEO and content marketing practices to drive traffic to their website and improve sales.
Customer Lifetime Value
Customer lifetime value measures the amount of revenue you generate from a customer over the course of their lifetime.
To find the CLV, multiply the average order value by the average purchase frequency rate and average customer lifespan. For example, if a customer has been purchasing from you for the past five years, and spends an average of $150 per order for 4 times a year, then the customer's lifetime value would be calculated by 120*4*5 = $3000
This may seem far-fetched. But consider the amount of time and money you invest in acquiring new customers. Instead, if you invest the same effort into retaining customers and encouraging them to make repeat purchases helps you save marketing costs and increase customer loyalty. It's simple. The higher you spend on customer LTV, the less you need to spend on acquiring new customers.
Shopping Cart Abandonment Rate
Many eCommerce brands suffer from a high cart abandonment rate. It refers to the percentage who add products to their cart but don't end up completing the purchase. The higher the rate, the higher the chances that your target audience either comprises window shoppers who aren't actively considering a purchase or there are loopholes in the checkout process. However, it is also essential to organize smooth deliveries after checkout to have happy clients. For the delivery process companies choose the best route planner to manage it effectively.
Research suggests that almost 70% of shoppers abandon their carts. So it's actually more common than you think. Some of the practices you can take to reduce your cart abandonment are
Run retargeting advertising campaigns to customers who abandoned their carts. You can either send emails, WhatsApp or text reminder messages to continue shopping.
Optimise your checkout page. Find out what may be the reason behind an incomplete purchase. Studies show the most common reasons for the same are either a slow checkout page, no guest checkout option available, and hidden or unexpected shipping costs added to the final pricing.
Customer Acquisition Cost
How much are you really spending on acquiring new customers? Customer acquisition costs tell you exactly that. It refers to the total amount of money you typically invest in order to bring in a new customer. Customer acquisition costs are calculated by dividing the total sales and marketing costs for a particular time period by the number of customers acquired during that period.
Remember to include all your marketing expenses. If you witness that the costs are gradually rising over time, there may be issues in your buyer's journey as your purchases are not bringing the required ROI.
While generating awareness and attracting new customers remains the priority for most startups, they end up committing the mistake of allocating a high amount to generating new leads. It results in high costs as the marketing campaigns don't bear the expected results and there is a relatively low number of leads that get converted.
Inventory Turnover Ratio
For an eCommerce store that relies heavily on suppliers, it's important to measure the inventory turnover ratio. It is the number of times a company has sold and replenished its inventory over a period of time. The inventory turnover ratio provides an overview of the operational performance and the order fulfillment process. A good inventory turnover ratio means you are able to fulfil the order in an acceptable time frame and are able to manage the warehouse carrying costs.
It is calculated by dividing the cost of goods sold by the average inventory at a specific period. The higher the ratio, the stronger the sales. To maintain this ratio, you'd also have to assess risks associated with suppliers using vendor risk management software.
Net Promoter Score
Net promoter score is a metric used to measure customer loyalty, meaning, how likely your customers would refer you to others. It provides you with the answers to all the important questions such as how good of a user experience you provide, how good are your products, how many are willing to make a repeat purchase, etc.
You can calculate this using customer surveys like customer satisfaction ratings, return rates, and customer reviews. However, to quantify this, the customers are asked to answer how likely they are to recommend your brand on a scale from 1 to 10. Based on the score, the customers often fall into three categories
0-6 = detractors

7-8 = passives

9-10 = promoters
To get the actual Net Promoter Score, subtract the percentage of detractors from the percentage of promoters.
Return on Ad Spend
Return on Ad Spend shows how much you're spending on ads to drive new revenue as compared to how much you're making from the same. Without doing so, you cannot evaluate or even gauge how much revenue future advertising will generate. You calculate the return on ad spend by dividing the revenue from advertising by the cost of advertising.
While it largely differs on what is a good ROAS, the most common notion that most eCommerce marketers follow is the 4x or 400% rule. It means for every dollar you invest, you're generating $4 in revenue. The metrics save you from mindlessly running ad campaigns for the sake of it and help you show the effectiveness of the ad campaigns. It allows you to interpret which strategies and platforms are working best for running ads and which strategies you should drop.
Channel Mix Metrics
As an online brand, you're focusing on both paid marketing and organic marketing. Even with paid marketing, you're not just advertising on a single platform. You're probably running PPC campaigns on Google, Facebook ad campaigns, YouTube ads, etc. You need to know what platforms are working better than others. Tracking the performance of the visuals is vital, as using excellent photos and high-quality graphics is preferable.
To do so, you need to calculate the conversion rate, customer acquisition costs, and average order value on a channel-by-channel basis. This helps you determine where the high spending traffic is coming from, and what was the experience of customers on each of these individual platforms.
Having a detailed understanding of channel performance also tells you a lot about your target audience, their preferences, and the kind of ads and experiences that work best for them. You can consider putting more effort behind it and if a particular channel is underperforming, you can find a fix that would boost the conversion rate or perhaps even take the decision to terminate the campaign if necessary.
Conclusion
Calculating and interpreting eCommerce metrics can be a game changer for marketing campaigns. Putting the data into practice can help you revamp your marketing strategies that best work for your online stores and bring in the much-needed revenue in a competitive online shopping marketplace.