As we advance into the digital era, the question of what is lead generation becomes increasingly relevant in the world of business. Imagine standing in a bustling market square, where numerous vendors are vying for the attention of the wandering crowd. In this scenario, it's difficult to stand out. Lead generation is the process by which we identify our potential customers and encourage them to take steps toward our products and services..
But in our digitally connected world, this market square exists virtually. Each potential customer is a lead, and businesses use a variety of tactics to attract and convert these leads into loyal customers. At its core, lead generation is about sparking interest in a product or service, and capturing that attention in a way that you can nurture it. This interest, once ignited, can be channeled through various marketing funnels in order to eventually arrive at some sort of offer that you make to the lead. This is the framework for 90% of online businesses.
But, the online marketing landscape is changing every year, and having a full understanding of what is lead generation is crucial. In a nutshell, the process involves identifying potential customers (leads), engaging them through various strategies (e.g. social media and email marketing, and ultimately convincing them to take action. Your goal might be to have them subscribe to a newsletter, make a purchase, or book a discovery call — the process is usually the same.
Overall, lead generation is an art and a science that businesses, big and small, have to master for survival and success in today's competitive market.
Understanding Lead Generation
In the context of digital marketing, what is lead generation becomes an even more fascinating topic. Leads are essentially digital footprints left behind by potential customers showing an interest in your product or service. A lead could manifest in different forms – an email address, a social media interaction, or more detailed information such as full name, contact details, and specific interests.
The process of lead generation, therefore, involves stimulating and capturing this interest in a systematic manner. Think of like online dating — the goal is to go from faces on an app, to a committed relationship. Once someone swipes right on your business, you have a lead. It's then your job to engage your potential date (customer) and get to know each other. You need to build some rapport, initiate trust, and escalate things towards the outcome you desire.
It's a digital dance where you want to convert a casual website visitor into a potential loyal customer, and it usually starts with giving the lead some sort of value. A gift goes a long way in building trust.
But, technology is advancing quite rapidly at the moment, and our concept of what is lead generation needs to advance as well. In 2023, it's no longer just about gaining the attention of potential customers. Instead, it has evolved into a more sophisticated process involving personalized strategies and diverse channels to reach the right audience at the right time. These advanced strategies leverage a variety of digital marketing tools, like email marketing, social media, SEO, and content marketing, to effectively reach out to and engage with a broad audience.
In essence, the answer to what is a lead generation today lies in understanding and utilizing these digital strategies and technologies. It's about creating an appealing, interactive, and satisfying experience that makes your potential customers want to connect with your brand and, eventually, convert into loyal customers.
The Importance of Lead Generation
What type of business can survive without customers? Hint: none of them.
Nowadays, most online businesses can survive if they are executed properly. There's a vast global market available to serve, with space for new entrants every day.
But, most businesses still fail. Why? Well, it's usually not because of the competition they face. It's because they can't break through the noise of the online world. They can't find people that care, and properly nurture those leads.
In that sense, getting a proper understanding of what is lead generation's importance becomes critical to success. It may be the single most important activity for keeping your business alive.
In the United States, shopping malls are mostly dying. People are making more and more purchases online, and the days of spending the weekend at the mall with your friends are almost over. This reduction in foot traffic means that vendors in those malls see less foot traffic, and therefore have fewer leads. Fewer leads mean fewer customers, which leads to businesses closing, and this, in turn, makes malls even less appealing.
As an online business owner, you have more control over your business. You can access a much wider market than a single city, and you can set your kiosk up in multiple 'malls' at the same time. The challenge, then, becomes to get people to think that your business is interesting, and to stop in for a visit.
This is where lead generation comes in. You need to find a way of positioning your products or services as interesting and to come up with some sort of offer that gets people in the door.
Online businesses don't die because of fierce competition — they die of starvation. In 2023 and beyond, effective lead generation is no longer a choice but a necessity for businesses aspiring for growth and success.
Common Lead Generation Strategies
Traditionally, businesses have used strategies like direct mail, telemarketing, and trade shows to generate leads. While these methods are still in use today, they've been somewhat overshadowed by the rise of digital lead generation strategies.
Digital strategies are a pivotal part of understanding what is lead generation today. Content marketing, for instance, is a powerful lead generation tool. It involves creating and sharing valuable content to attract and engage a target audience. We've assembled some more insights into effective lead generation using content marketing if you're interested.
Email marketing, on the other hand, involves sending direct messages to potential customers. This method can be remarkably effective when done correctly, but it only works when you have already captured your lead's email. In order to acquire it, consider creating a valuable free resource that can help solve a problem your ideal customer is facing.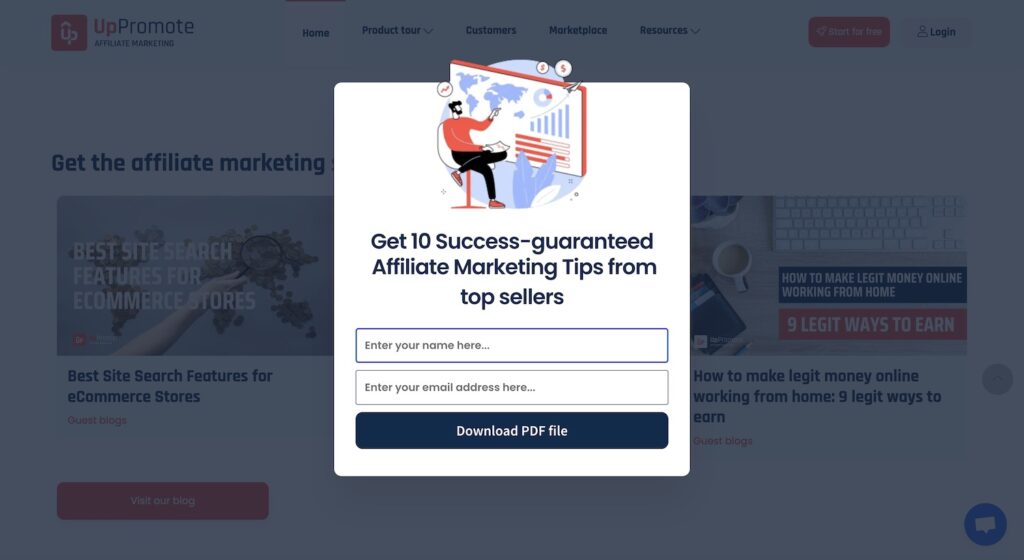 Understanding the Lead Generation Funnel
Now that you've got a firm grasp on what is lead generation and the common strategies involved, let's discuss the lead generation funnel. The funnel metaphorically represents a customer's journey from the first interaction with your brand to the final purchase.
This journey typically involves several stages:
Awareness: This is where the lead first becomes aware of your product or service. This can happen through various channels, such as search engines, social media, or content marketing. This is a great time to give your customer free value like an ebook, course, or audit.
Interest: At this stage, the lead shows interest in your product or service. This could be by subscribing to your newsletter, following your social media pages, or engaging with your content. At this stage, the most important thing is that you capture a way to connect with your lead such as an email address.
Consideration: Here, the lead begins to evaluate your product or service as a potential solution to their needs or problems. They might compare your offerings with those of your competitors. You want to nurture your lead, ideally through email marketing.
Conversion: This is the final stage where the lead decides to make a purchase and becomes a customer. It usually takes 8-10 interactions with your business before a lead will pull the trigger and become a customer.
These steps are otherwise known as AIDA (Awareness, Interest, Deliberation, Action).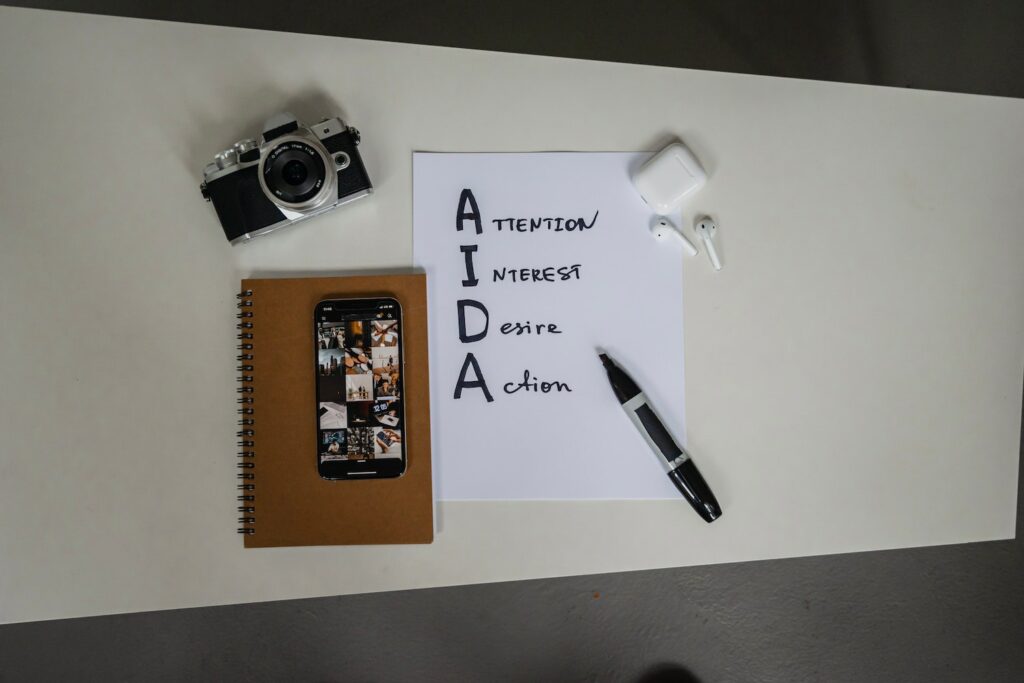 Getting Started with Lead Generation in 2023
To start your lead generation journey, you need to think about a few different things.
Who are your customers? Where do they hang out? How can you identify and reach them?
What can you do to capture their attention before they care about your business?
What outcome are you trying to achieve?
How can you continue to engage with your leads once you've captured their email address?
How long do you anticipate the sale process to be? Are they likely to purchase from you on the first day, or a year later?
All of these questions are crucial for getting started in lead generation. You might be able to answer some of them as you go, but having data-backed answers will greatly improve the effectiveness of your lead generation efforts.
Next, choose the right lead generation strategies based on your resources and the nature of your business. For instance, if you're into dropshipping, using strategies like SEO and social media marketing could be particularly effective.
Lastly, it's important to measure the effectiveness of your lead generation strategies. If you don't measure, you cannot manage. You will want to use metrics like the number of new leads generated, the conversion rate of leads to customers, and the cost per lead as your north stars.
Now, suppose you're thinking about starting a lead generation marketing agency. In that case, you'll need to broaden your strategy toolkit, understanding and mastering a range of methods to cater to diverse client needs. You might need to dive deep into content marketing, pay-per-click advertising, email marketing, and more. Remember, the key here is to stay updated with the latest trends and continually adapt your strategies to the changing digital landscape.
It can also be a good idea to focus on a single customer type (e.g. Wedding photographers) and a single advertising channel (e.g. Facebook ads). This will help narrow your focus, as it is easier to become effective at generating leads for wedding photographers using Facebook ads, than it is to work with every type of business on every platform.
The Future of Lead Generation
As we venture further into the realm of advanced technology, we can't help but ask, what is lead generation's future? Artificial Intelligence (AI) is likely to make some drastic changes to how we approach lead generation in the future, and we're already seeing the beginning of it today.
The beauty of AI lies in its capacity to learn, adapt, and automate, making every aspect of lead generation simpler, more efficient, and highly effective. Consider the mundane task of crafting and sending outreach emails. AI can automate this process, drafting personalized emails based on the recipient's interests and interaction history, and sending them out at optimal times to increase open and response rates.
But, what about the creation of lead magnet content? In the past, creating a valuable piece of content like an eBook was a time-consuming task, often involving a lot of research and a lengthy editing process. Today, AI technology can generate high-quality content in a fraction of the time, taking into consideration the latest SEO practices, the target audience's preferences, and the current market trends.
The AI revolution doesn't stop here, either. We're looking at a future where AI could proactively reach out to potential leads. By analyzing user behavior, preferences, and online engagement, AI can identify potential leads, reach out to them with personalized content, and even engage in preliminary conversations to qualify these leads before they even reach the human sales team.
Imagine opening your inbox and seeing dozens of replies from interested leads that AI has already prospected and nurtured?
So, what is lead generation's future? It's a future where humans and technology can work hand in hand to transform lead generation as we know it, making it more streamlined, personalized, and effective than ever before. 2023 may be the year where we've just begun to scratch the surface of what's truly possible with AI in lead generation, and I, for one, am excited about what lies ahead.
Wrapping Up
As we've explored the realm of lead generation, its current landscape, and future horizons, it's clear that mastering what is lead generation can open doors to exciting opportunities in today's digital world. Whether you're a budding entrepreneur or considering launching a lead generation marketing agency, there's no denying the potential it holds in terms of career prospects and business growth.
Yet, it's worth noting that lead generation is just one of the many ways to make money online. The digital space is abundant with opportunities, each holding its unique promise. There are many ways to skin a cat, and even more ways to generate a lead.
If growing your existing business is the focus, then another strategy you should look at is affiliate marketing. Affiliate marketing involves allowing other people to sell your products or services for you, and paying them a commission for each sale they produce. This can be an excellent way to grow your sales without any risk of paying for ineffective marketing.
If you're considering this route, you'll want an effective and reliable tool to manage your affiliate marketing efforts. The UpPromote app is a powerful ally in this endeavor. It streamlines your affiliate marketing process, helping you create, manage, and optimize your affiliate campaigns to sell more products and services online.
To wrap it up, 'what is lead generation' is no longer just a question, but a doorway into the expansive universe of digital marketing. The road to mastering lead generation may have its twists and turns, but with the right tools and strategies, the journey is indeed worthwhile.
It's time to start harnessing the power of lead generation in your business today!