10 September, 2021
No Comment
For a long time, Twitter has offered marketing solutions for e-commerce businesses globally. It allows people to exchange thoughts and ideas conveniently as well as promote brands through diverse connections.
Twitter analytics tools can enable you to track and analyze different metrics to obtain valuable insights regarding your online presence. The analytics tools are effective ways to know and grow your audience by figuring out the topics and content they are most interested in.
Here are twelve Twitter analytics tools for e-commerce businesses.
Commun.it
If you are thinking of starting a Shopify store for your small business, choose Commun.it Twitter analytics and engagement tool. Commun.it automates and maximizes Twitter presence, revealing which people are engaging with your business and on what basis.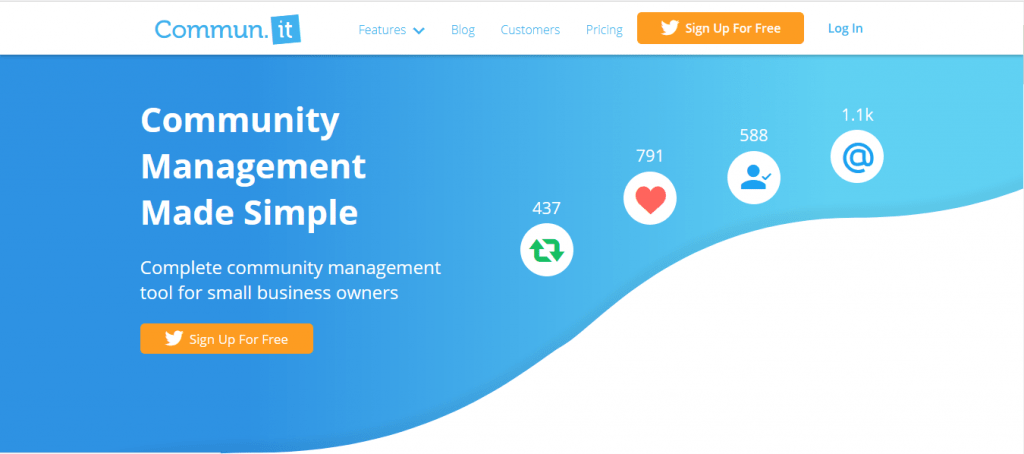 Understanding your account's performance is not enough because it is easy to carefully manage and improve it. Whenever you are mentioned on Twitter, Commun.it will record events and conversations in your inbox.
The tool will reveal your Twitter followers and the people who may not reciprocate if you decide to follow them. With Commun.it, it is possible to know people who read your posts, which is the basis of audience optimization. 
Buffer
According to a social media marketer for a best essay writing service review, Buffer is a tool for managing social media easily through scheduling Twitter posts and analyzing social accounts centrally. Buffer can offer suggestions regarding posting time and enable you to post content automatically.
Buffer is convenient for collaboration because 25 team members can easily access your Buffer account. The tool has two pricing options- the starter plan for beginners and a business plan for advanced entities. The maximum monthly charge for Buffer is $399, with the free plan allowing you to schedule ten posts.
Audisense
Audisense is a great option if you are looking for a tool to offer actionable insights concerning online presence. Whereas some programs provide numbers without being clear on how to use them, Audisense comes with all features.
The tool's activity dashboard is clear and the application user-friendly, meaning that you can manage campaigns easily. Audisense is strong, offering a comprehensive view of what your audiences are looking at and how they are interacting with your feed.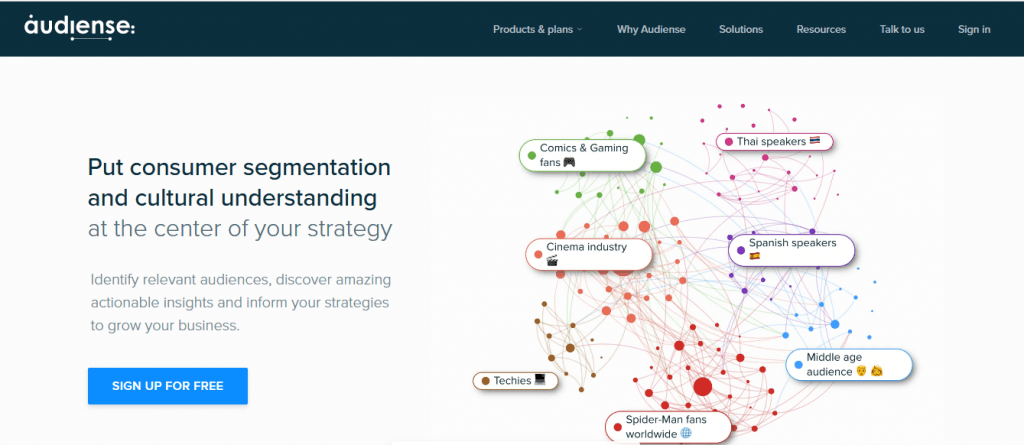 A social media freelance consultant for best essay writing services says that the tool also lets you know whether there is a need to work harder to reach a particular group of audience. Audisence specializes in Twitter Analytics but serves other social media platforms as well.
Followerwonk
If you are looking to get more followers and follow more people, Followerwonk has it all. This tool can also enable you to find influencers to connect with quickly and conveniently.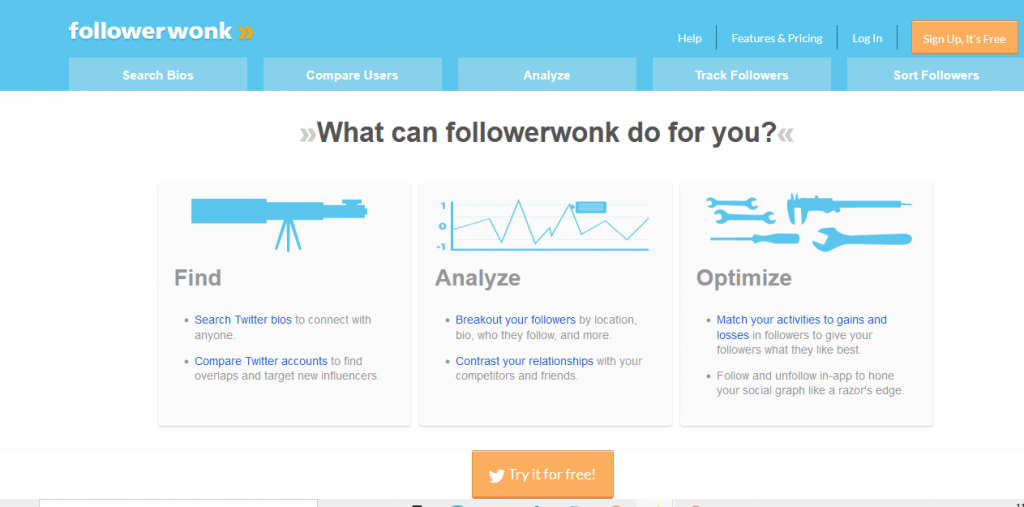 One great feature of this tool is its ability to find potential influencers especially if you are looking to expand your market base. Followerwonk enables you to see the location of influencers which is great for expansion purposes and for identifying other people they follow. With Followerwonk, it is also possible to know what competitors are doing on Twitter, a market research type that is invaluable.
SocialRank
It is difficult to keep track of many Twitter followers especially for influencers who are paid according to the number of followers. SocialRank is suitable for managing a large following on Twitter by generating high-quality and ethical analytics data.
Prospective partners are interested in knowing the people who engage on Twitter and those who don't. With SocialRank, it is easier to gather insights into valuable followers and discover what influencers in the industry are following you. This tool provides a means of boosting your Twitter engagement through user insight.
Socialbakers
Socialbakers is a great analytics tool for any industry and improves social listening and analytics with content performance. It also uses predictive AI analytics and competitor summaries in a common customizable dashboard.
Socialbakers is unique in the sense that it is a Twitter content creation hub and has a collaborative community management system for teams. As such, you don't need to go through various systems to obtain desirable results. A social media marketing freelancer working for assignment help services says that Twitter features deep content intelligence to let you have an overview of content performance, thereby bringing creativity and data together.
Tweepsmap
Twepsmap lets you know the location of your Twitter followers, their opinions, and feelings about your brand. Instead of jumping into discussions and controlling information regarding your brand, it is better to rely on Tweepsmap to gather information.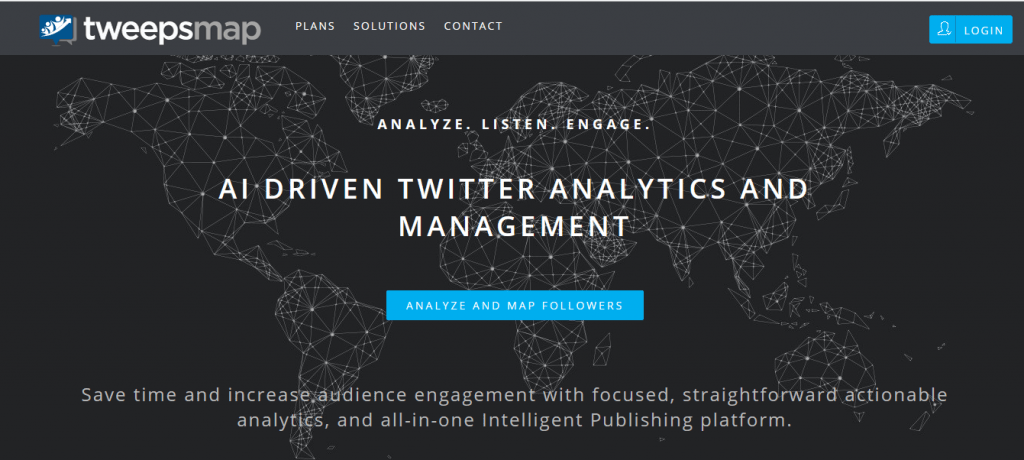 Tweepsmap has an all-in-one dashboard to guide publishing by offering insights into the topics that are trending among your Twitter followers. You can therefore know your followers' sentiments and interests and get involved in great discussions. The geolocation feature of this tool will let you know the scheduling timing of Tweets and optimize targeted followers.
Twitterfeed
Twitterfeed is a free tool that automates content publishing from a site or a blog that is RSS supported on Twitter, Linked In, and Facebook. By using it, you can make content accessible to more people and track performance promptly.
The Twitterfeed site comes with a filtration function, allowing you to focus on sending posts with specific keywords to your social networks. Setting up Twitter feeds entail inputting the site's URL and choosing the social networks for content distribution.
Twitterfeed is known as dlvr.it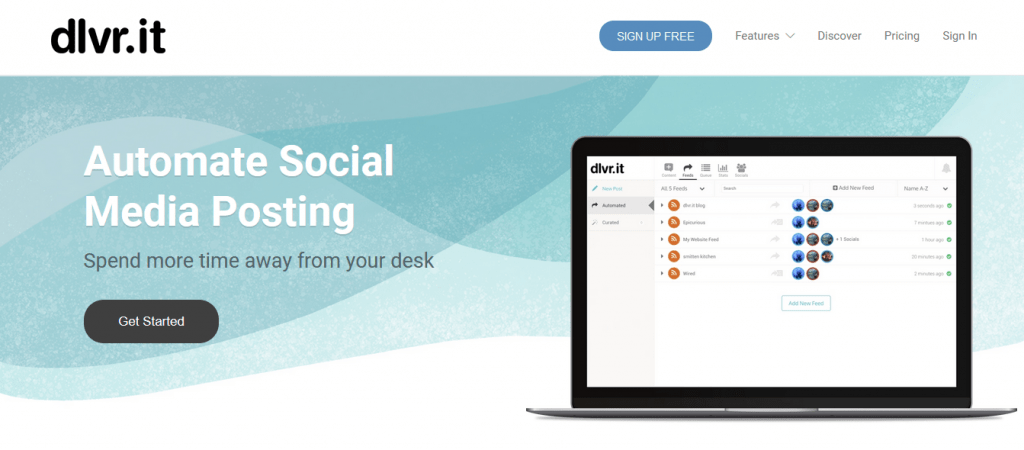 TweetChat
TweetChat lets you find hashtags related to particular topics and engage with people interested in them. After choosing a hashtag, it is easier to get to the chat room and access related conversations with your audience.
If several event chats run concurrently, TweetChat offers several rooms to choose from and eliminate confusion. The chatroom automatically updates whenever a tweet with a selected hashtag is posted and you can also pause updates to stop refreshing the page. TweetChat can enable you to run hashtag chats by adding events and is available for free.
ManageFlitter
ManageFlitter is a great tool for sorting, filtering, and managing the people that you follow on Twitter. It lets you find relevant people, follow and engage with them, track all activities on Twitter and create a posting schedule.
The bulk "unfollow" tool in ManageFlitter presents individuals you have followed and need to follow you back. It also facilitates the identification of active people on Twitter and those without profile images. This is a great way to keep the account clean and geared towards addressing the needs of people who are interested in your brand.

Cybranding
Cybranding is an analytics tool that comes with a free version referred to as Hashtagify.me and a paid version dubbed Hashtag Intelligence for in-depth analysis. The free version reveals in real-time top influencers, usage patterns, and related hashtags.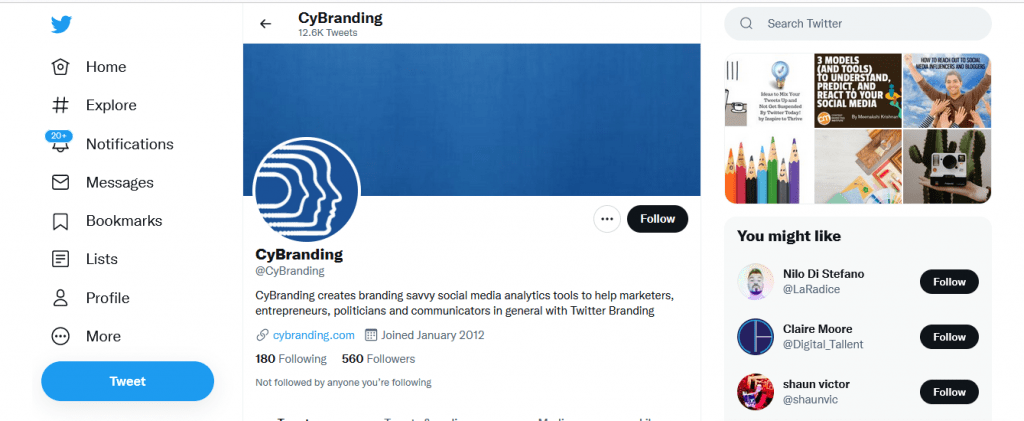 Another marketer for the essay service says that hashtag intelligence lets you gather all tweets for a particular hashtag and carry out in-depth analysis by offering an overview of the hashtag's trend. This version also shows data, including the number of users, impressions, and tweets, and lists the key influencers for your hashtag. The minimum monthly subscription fee of Hashtag intelligence is $9.90 with a 14-day trial being available.
Plann is the ultimate all-in-one scheduling tool that allows you to easily visualize, plan, schedule, and auto-post your social media content on Instagram, Facebook, LinkedIn, TikTok, and Pinterest. Whether you're on your smartphone or desktop, Plann's visual calendar feature provides a beautifully simple space to solidify your plans for the week, including socials, emails, and blog posts. With Plann, you can take your social media strategy to the next level with its easy-to-learn strategic features that can turn you from a beginner to a social media expert in just a few days. Plus, with a content calendar, designer, and social strategist all in one, you can achieve your entire success on social media.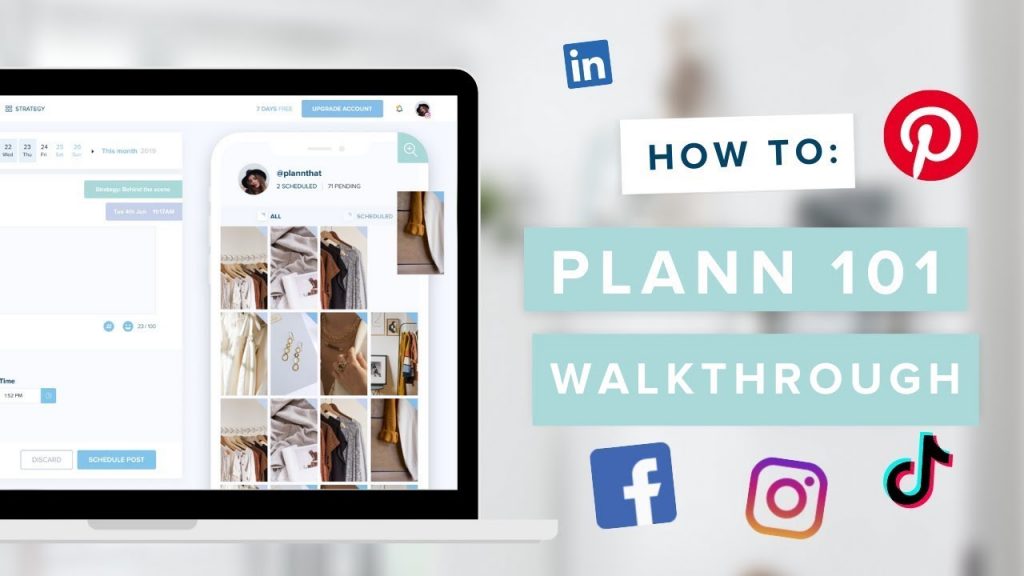 Join over 3 million brands in increasing your online presence and revenue with Plann. Start your monthly from just $15/month, including a companion app. We believe that Plann can help take your social media game to the next level, so give it a try today and see for yourself.
Twesocial
Twesocial is a great tool for growing your Twitter following because it offers a special management service to achieve this objective. Thus, you don't need to analyze users individually to identify individuals to follow as it happens with other tools.
Twesocial offers simple and seamless service, so there is no need to buy Twitter followers. It has two tiers offered at $99 and $ 49 per month, making it ideal for e-commerce retailers on a small budget.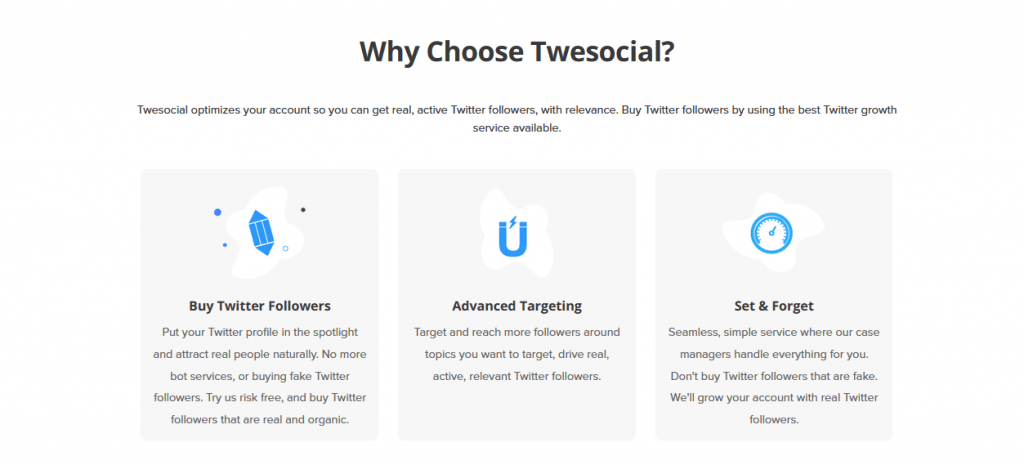 Conclusion
Monitoring and analyzing activities on your Twitter account requires identifying tools with complete features and functionalities. No matter your ultimate objectives, tracking Twitter influencers, keywords, followers, and topics, useful tools are available to help improve the Twitter results. Choosing any of the above tools is a good way to expand your Twitter account, have more followers, and choose people to follow.
---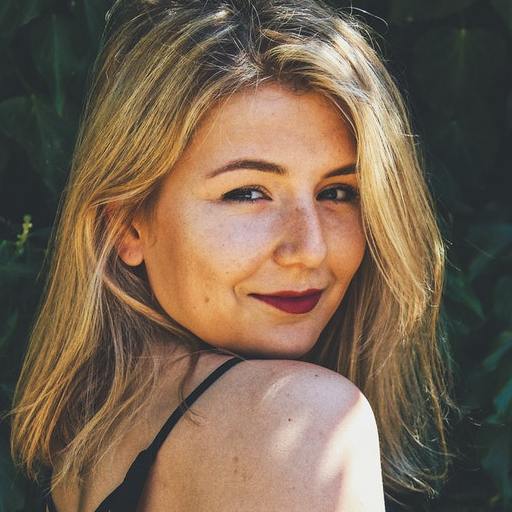 Tiffany Harper is a training guru who's been working in the corporate sector as a technology expert for several years now. She is a management graduate and loves to share her experience through blogs and expert articles with essay writing service. For her love of writing, she provided online consultations for editors at Aussiessay while working with the writers from AssignmentHolic. Please do not hesitate to contact her on LinkedIn.

— Tiffany Harper, the author
---