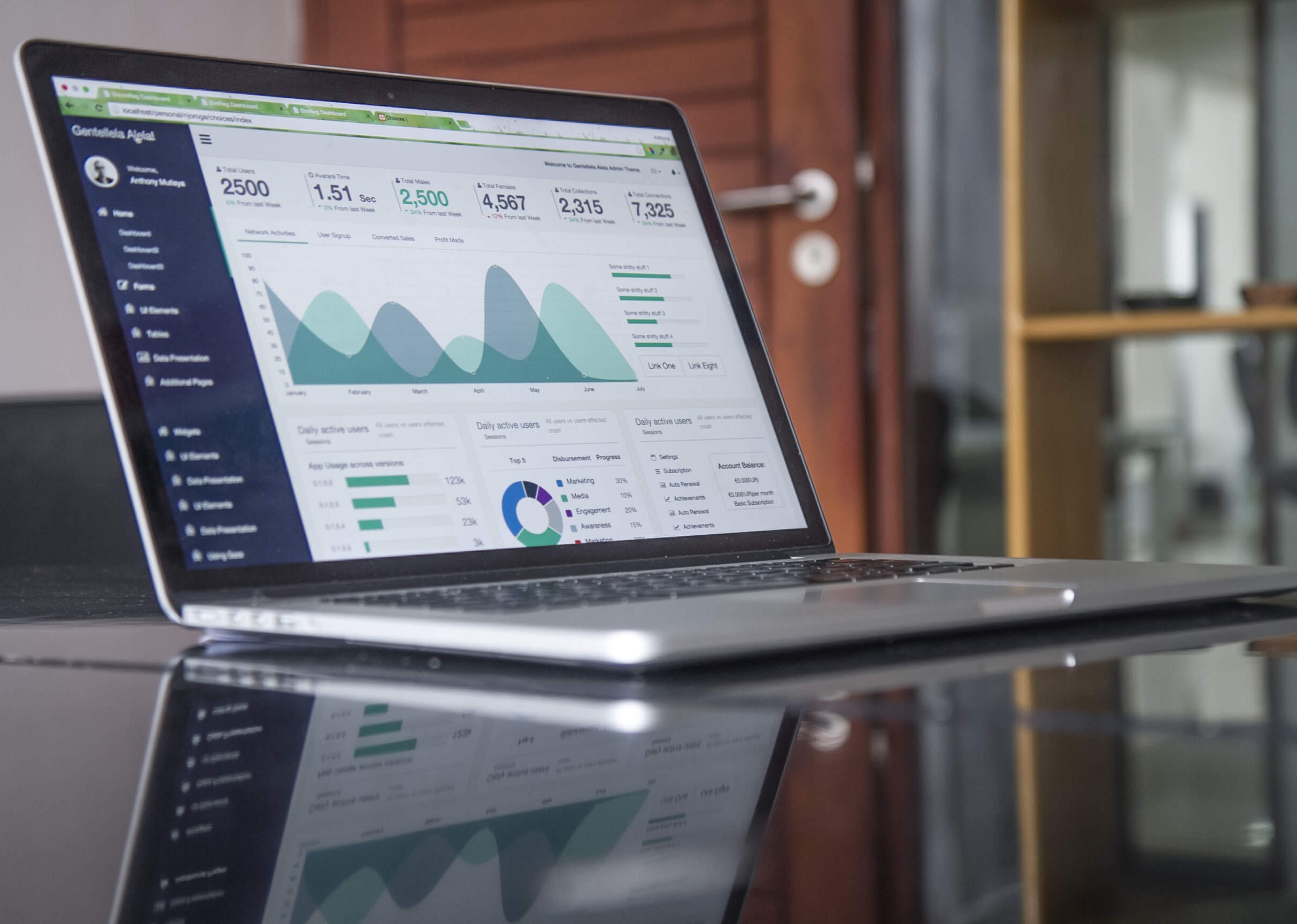 Top 11 Must-Have Shopify Apps for Startups
Getting started with Shopify, you may be confused about which apps are most useful or must-have for startups. Each of you has a different business scale so the demand for apps is not the same. However, all apps can be divided into 2 main buckets including:
Marketing– Apps that helps to boost conversion rate, average order rate, customers' awareness, etc.
Support and Tools– Helps make better decisions that in turn directly help drive more revenue or cut costs (customer service hours, etc.).
Here, we will introduce you first must-have apps for Shopify start-ups, who have a limited budget but want highly effective solutions.
This awesome app allows your customers to view products quickly by clicking on a button only without loading a detailed product page. This saves their effort and time a lot then the customer shopping experience will be improved.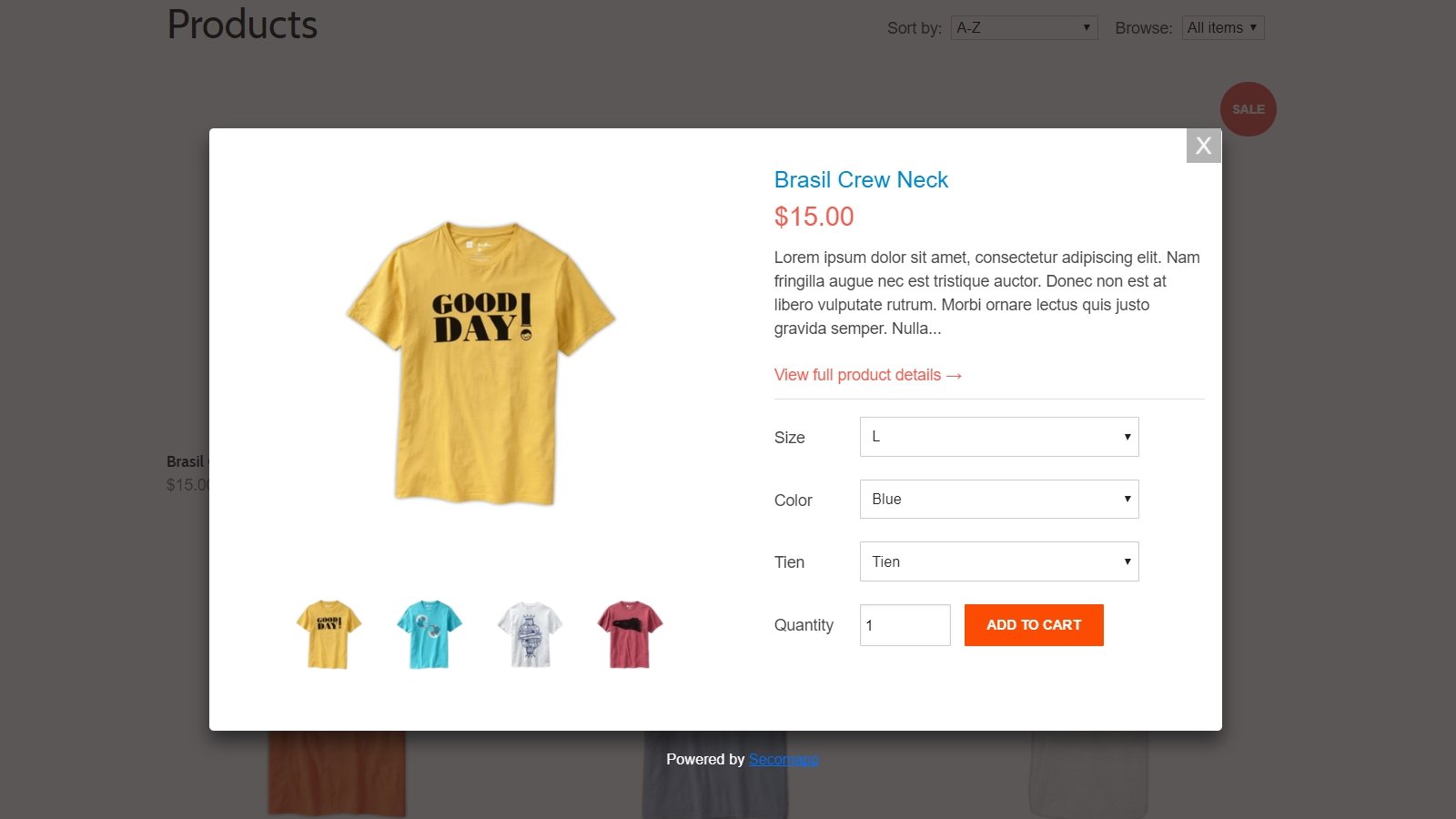 You know that the first impression of customers when they enter your website is crucial, which will determine their loyalty. Slow loading discourages them to come back.
Best of all, a FREE plan is available for Quick View at the moment. It has received over 1000 good reviews from customers and gained a 4,9 rating overall!

SEO Booster app is No.1 ranked SEO app on Shopify only for the first month launching. Up to now, there are more than 30,021stores that decided to install and enjoy its help with SEO.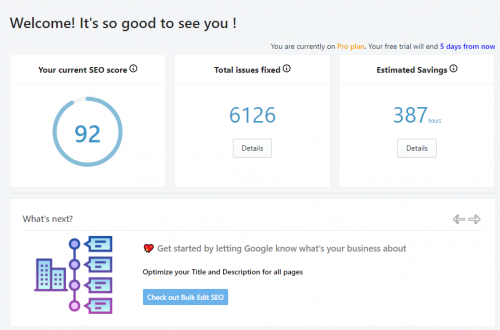 If you own an online store, you are recommended to pay close attention to SEO. Otherwise, you will be left at the final pages of search results while your rivals who fiercely take advantage of SEO claim the first place.

3. Instagram feed + Social Media Widget by Tagembed

While having a Shopify store, it is important to have an attractive-looking store to draw consumers' attention and create an everlasting impression. The Instagram feed by Tagembed helps you in that case, as it is an amazing Shopify Instagram feed app that helps collect Instagram feeds and displays them on your Store without any hassle.
Alongside easing the embedding process and increasing the beauty and functionality of the website, it offers various other features that add great value to the app. Like, it allows you to personalize your widget by changing the font size, style, background, and more. Also, it allows you to moderate the feed, and decide what post you want to show or hide from your Widget before you add Instagram to the Shopify website.
You can either remove posts manually or opt for automation where the tool itself removes the content containing provided keywords. Custom CSS, analytics, responsive widgets are some of the other features from many.
The app provides a Free-forever plan that fits any marketing budget, making it an ideal Shopify app.


PickyStory is a great choice for startups looking to rapidly scale their growth. With PickyStory, you can easily add cross-selling and upselling deals throughout your store, significantly increasing your average order value (AOV) and overall revenue.
Create product bundles, Shop the Look galleries, bundle builders, or sell several products as one with a combo product. PickyStory helps you differentiate yourself from other brands by allowing you to offer unique deals to your customers at key points in the buyer's journey.
PickyStory's pricing plans are based on the amount of revenue generated from the app, which is ideal for small businesses and startups looking to scale without facing major upfront costs.

5. Whatagraph – Marketing Tool
One cannot complete the list of must-have Shopify apps without the inclusion of Whatagraph. We are well aware of the challenges that can be thrown at us while managing an e-commerce store. Managing it is so difficult because the amount of data that has to be tracked is very high.
It is one of the best tools in the market for monitoring and reporting the performance of the Shopify store. One of its USPs is data visualization and building perfectly tailored cross-channel reports. With the help of the Shopify dashboard of Whatagraph, you can easily understand how your store is performing. Moreover, it allows you to track the progress of your store goal concerning some e-commerce metrics.
All that you are supposed to do is connect your Shopify account with Whatagraph, and this tool will ensure that you don't have to collect the data manually ever again. It automatically gathers data and transfers it to the dashboard. Using this tool, you can even compare how the same/similar campaign is performing across other platforms.
One of the major perks of using this tool is that it allows the users to make the data accessible to everyone by visualizing the numbers and other complex elements. It starts from $119 per month and also has an option of a free trial.
Would you like to reduce Customer Acquisition Costs while increasing Customer Lifetime Value for your store? Then Reveal is the app for you. Reveal monitors and analyzes your customers' behavior across different channels. It then segments your customers based on their buying pattern (using the RFM model), compiles the data, and presents it in a super easy-to-understand format.
With these, you'll have a clear understanding of acquiring, retaining, and delighting your customers to make them come back to your store.
You can easily predict your customer's buying behavior from the data gathered, create personalized offers and email marketing campaigns, and build custom audiences for laser targeting and retargeting.
It has a free plan available, plus 30-day free trial on the premium paid plans ($99/month and $299/month)
7. AVADA Email Marketing
AVADA Email Marketing is a popular email marketing service that provides a load of impressive email marketing and marketing automation features. With AVADA, you can automatically send SMS & Email marketing to your customers, which helps strengthen customer loyalty and raise your brand awareness. It's easy to use, especially for non-tech people. If there is something you find difficult, AVADA Email Marketing's customer service is there to help you out right away.
Automation features:
Pre-done automation emails series to follow up your audiences

Create beautiful branded emails that are shoppable

Improve conversions with segmented campaigns

Deliver promo and useful content or updates to visitors
AVADA Email Marketing has a free plan for 1,000 contacts and 15,000 emails per month. If you want to have more than this limit, you will need to sign up for paid plans. AVADA Email Marketing's pricing starts at $9/month for its premium plans.
Considering its affordable pricing and useful features, AVADA Email Marketing is ideally suited for small businesses and new Shopify eCommerce stores.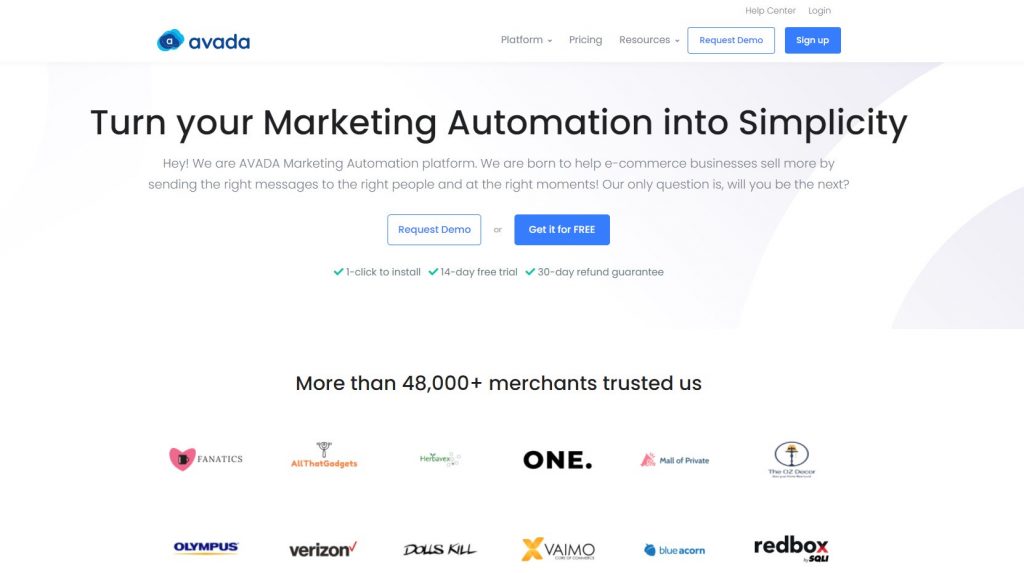 Working with customers isn't getting any easier as their demands grow, but you can keep up with them using HelpCenter. It's an app that combines several essential tools for better customer service and overall online shopping experience, therefore, helps to improve your customer retention and sales numbers.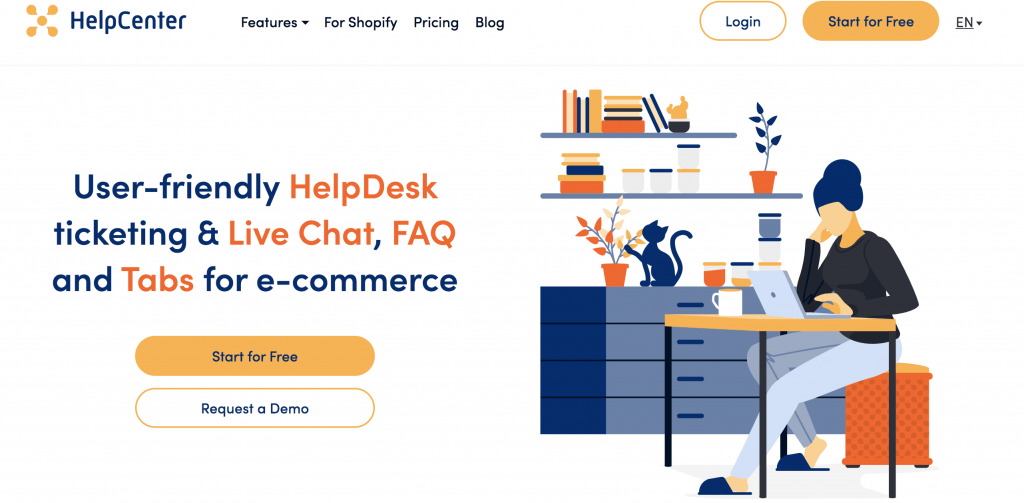 Here's what we have in mind:
FAQ builder. Pre-made templates, a variety of templates, and intuitive navigation will help you build and add a comprehensive FAQ page to your store in around 10 minutes. This way, you'll be able to save some time on recurring questions, since customers will have the chance to find answers themselves.
HelpDesk ticketing system enables you to communicate with shoppers from a single dashboard (no matter the channel they use to contact you). You will also get access to their inquiry and purchase history, use other internal tools for more thorough support, and manage Shopify orders straight from your help desk.
Live chat lets your customers contact you in real-time, thus improving the chances of a sale.
Tabs feature is there to help you organize your product descriptions so that they could provide more details without harming the user experience.
You can use all these features with the HelpCenter's free plan, or upgrade for paid plans (starting at only $7.99/month, annual subscription) to unlock more advanced functionalities.

Promotion Popup is a wonderful app that helps to increase your conversion rate. Pop-up can be in a range of events, subscriptions, coupons, social sharing, etc.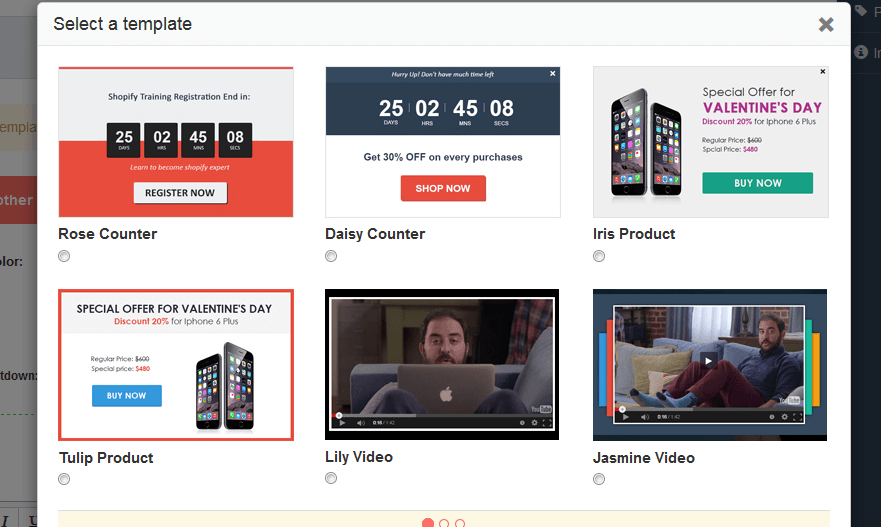 Let's see what you can promote with Promotion Pop up:
Show Pop up anywhere you want from a Landing page, the home page, cart page, checkout page, etc.
Create multiple types of pop up including Newsletter Popup
Video Popup
Coupon Popup
Countdown Popup
Product Popup
Redirect Popup
Plus, the app is FREE!

How could one attract prospective customers to your store without huge marketing investments? By leveraging Sixads! Sixads is a top-rated platform that helps you drive traffic for free. After joining their ad exchange program, you start displaying your ads on relevant partner stores and driving quality traffic to your store.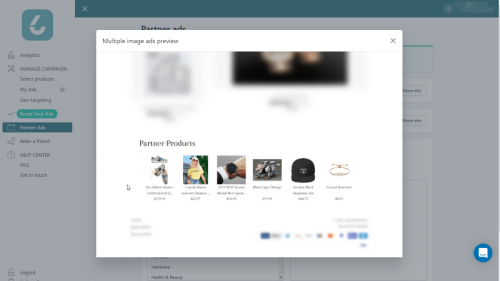 In turn, partner stores display their ads on your store page. This option can be turned off with a paid plan that starts from $9,99. Sixads also simplifies marketing activities by automating targeted ad campaigns. With this app, you just need to select the products you want to promote on Google, Instagram, or Facebook, and Sixads' AI will do the rest.

Every business has a goal to maximize profit and offering a wonderful shopping experience is one of the best ways to obtain that target. With Currency Switcher, customers can know the accurate price of products in their currencies. What does this mean? The process of making decisions will be fastened. No need to convert currency at all. In case, the customer doesn't want to use their local currency, they still can choose another currency and next time when they enter the site, it will automatically display currency according to the customer's choice.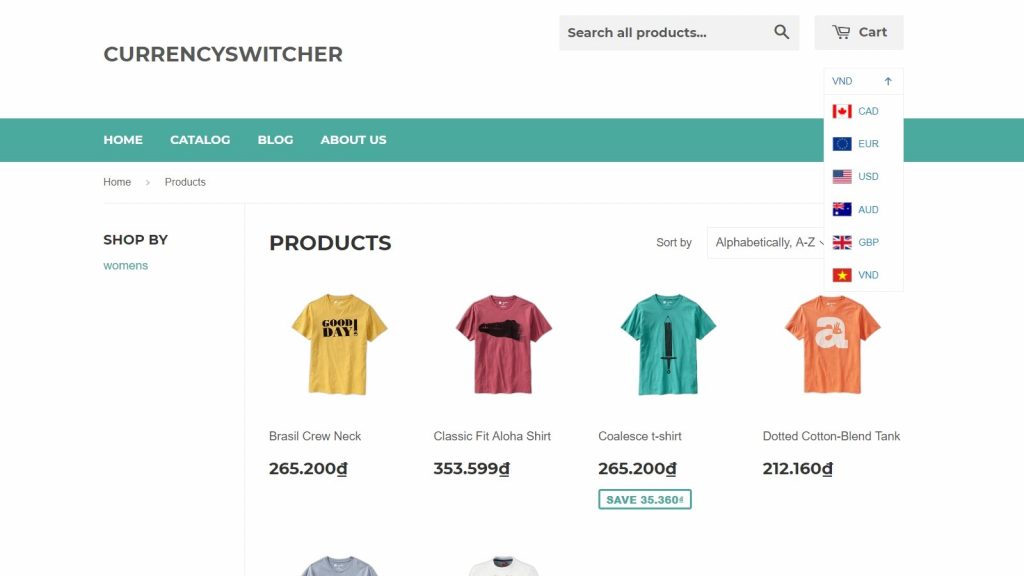 You can find more information about this app in our last post: Does your store need a Currency Switcher app?
Besides, the app is FREE now for ALL store owners.