 So you've got yourself a great e-commerce store, selling quality products, and you're ready to go… but you're also struggling to rank locally for targeted keywords and phrases. In 2022, local SEO is a key consideration for any business, especially if you are aiming to sell to specific regions. Failure to optimize for local SEO specifically can also hinder your overall SEO efforts.
In this article, we will focus on how to optimize your e-commerce store for local SEO, improve search visibility and ensure you reach your target audience.
What Is Local SEO?
Local SEO is a term most associated with Google. However, rival search engines such as Bing also rank websites based on similar algorithms.
These algorithms consider the geographical information found on websites to determine where the website is physically based. Using this information, Google will then rank a website higher when a user from that geographical area searches for a relevant keyword.
This can apply to cities, states, countries, and continents based on the store's target audience and how the website is optimized.
There are many factors that can affect the local SEO of an e-commerce store, which we will discuss later in the article.
Is It Important To Optimize Your E-Commerce Store for Local SEO?
The simple answer is yes; local SEO is extremely important, especially for an e-commerce store that only sells to specific areas. Research shows that 70% of people would prefer to purchase from a local business because of a greater element of trust while also helping to support the local economy.
When a person searches for products near them, the likelihood of your e-commerce store is returned on the search engine results page (SERP) increases, improving the visibility of your website and hopefully resulting in more visitors, which ‌can then become customers.
Our 7 Local SEO Tips for E-Commerce Websites
Now that you know what local SEO is and why it is important, we can focus on the measures you can take to optimize your e-commerce store.
1. Don't Ignore the Basic Elements of SEO
Local SEO is, of course, only one part of the equation, so what else can you do to ensure your e-commerce store is working to its full potential and gaining maximum visibility?
To achieve a strong position on Google, you cannot ignore the SEO basics. Therefore, you should ensure that you have:
A user-friendly and responsive website with good navigation
Fast page loading times
High-quality, unique content
High-value, relevant links to and from your website
A valid SSL certificate
There is obviously much more you can do to boost the SEO of your website, but with the foundations listed above, you will certainly have a great starting point.
For an e-commerce store, ease of use is key, so implementing systems that simplify transactions and payments is one of the best ways to improve SEO. Payment solutions like GetWeave allow users to pay outstanding balances on any device quickly and easily for a more enjoyable shopping experience.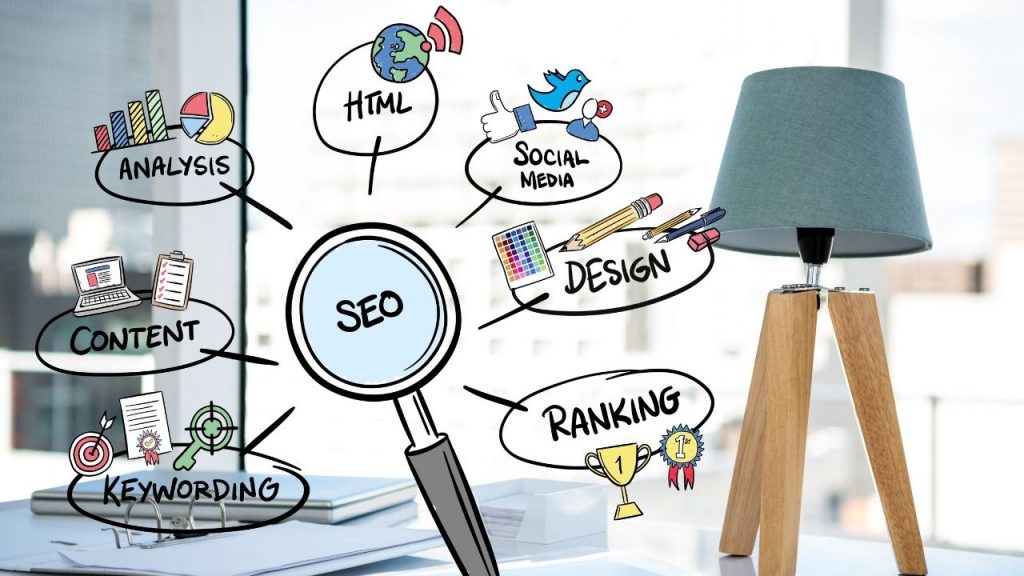 2. Put in the Groundwork
One of the first things you should do when launching your e-commerce store is to claim your listing on Google My Business. It is a free service that allows you to manage your business profile on Google, so you can ensure all information is correct.
Google My Business lets you add a location on Google Maps, current photos, a link to your website, and more. Customers can also leave reviews directly on Google.
You should also take the time to submit your website to the main directories and perhaps some smaller directories related to your store. Top directories include Yelp, Bing Places, Trip Advisor, and Apple Maps.
3. Optimize Content for Your Targeted Keywords
Try to use less generic keywords and phrases and tailor them to your local area. For example, if you are a Texas video game retailer, consider keywords such as "video games store in Houston" or "retro games in Austin."
There are several online tools to help you build a keyword list, and Google itself provides one of the best resources, which is completely free. Google Keyword Planner will provide a list of related and suggested keywords based on any phrase you enter. It will also provide information such as how often the terms are searched for per month and how competitive the keyword is.
4. Link Building
If a trusted, local resource links to your website, then Google looks at this as a verification of the quality of your content, helping your store improve its 'link juice' (the value added by links to your website).
Creating quality links is a strategy in itself and requires time and effort. Sometimes, this could be physically requesting a link on another website, whether in person or via email. Guest blogging on local websites is another effective way of creating a link from a reputable source, while simply being active in the local community can also help to generate local links organically.
5. Encourage More Reviews
You should have a system in place so that whenever a customer purchases your e-commerce store, they are prompted to leave a positive review. This could be a pop-up after the transaction is complete, a link in the confirmation email, or a well-placed banner on the website.
A large number of positive reviews prove to Google that your store is trustworthy and offers quality products, further boosting SERP positions.
6. Create Content That Is Specific to Your Area
We all know that quality content is key to performing well on search engines, so try to focus on creating content that interests people in your local area. Answer ‌possible questions they may have regarding your products in a natural, personalized way, and incorporate your local keyword strategy.
Are you selling coffee in New York? Then content such as "New Yorkers' Best Loved Coffee to Brew at Home" or "Where to buy Great Coffee in Manhattan?"' can help drive local traffic to your website.
7. Use Structured Data
Google has different ways of displaying featured content relating to a specific query, often appearing at the top of the search results (Position Zero) as a rich snippet. This snippet could be displayed as a list, video, infographic, or a wide range of other content forms.
Structured data is content that is well-presented, easy to digest, and ‌provides all the relevant information. In terms of e-commerce, ‌ make sure your product listings contain in-depth information, providing as many details as possible, including reviews and maybe even a Frequently Asked Questions (FAQ) section about the product.
Conclusion
Google places great importance on local SEO, and websites and e-commerce stores that are not adequately optimized will probably fall by the wayside in terms of rankings. Search Engine Optimization is something that needs constant attention, adapting to algorithm changes, e-commerce trends, and industry changes while creating regular, quality content that adds value.
Fortunately, implementing Local SEO isn't reinventing the wheel, and many older techniques and practices still apply, albeit in a more targeted manner.