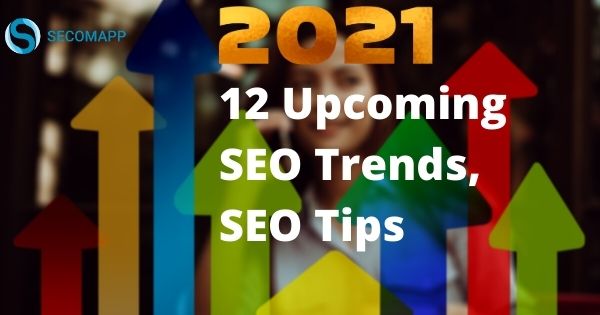 Don't Ignore! 12 Upcoming SEO Trends, SEO Tips 2021
Search engine optimization (SEO) is one of the most powerful ways to drive organic traffic to your website and bring in significant sales afterward. The SEO term itself has been around for long but SEO methods have been constantly evolving over time to adapt to the demanding market. If you are a lifelong learner who is always striving to find new things to build up an invincible marketing strategy, then here are 12 upcoming SEO trends and tips to skyrocket your business in 2021.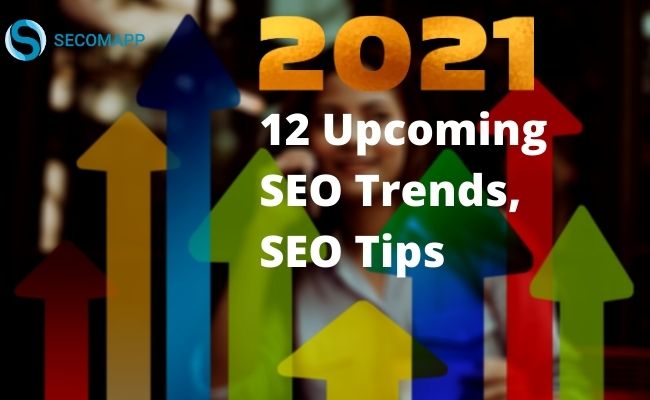 1. Relevant and valuable content
Creating great content is a must if you want to get higher traffic, more leads, and generate the most sales. Content is simply the information you provide to your customers, and great content is relevant and valuable information that supports you in accomplishing business objectives.
The quality of website content is a crucial SEO ranking factor as it directly affects the user experience. So, content must be relevant and valuable. Make sure your topic aligns with relevant keywords, title, and information structure. Moreover, eligible content must be authentic. That means you should avoid plagiarism or imitating other sources of information because search engines always prioritize the original, self-created one. Tips for creating unique content include doing research using multiple sources and digging deeper into it, writing from your personal experience, providing case studies on your own business, etc.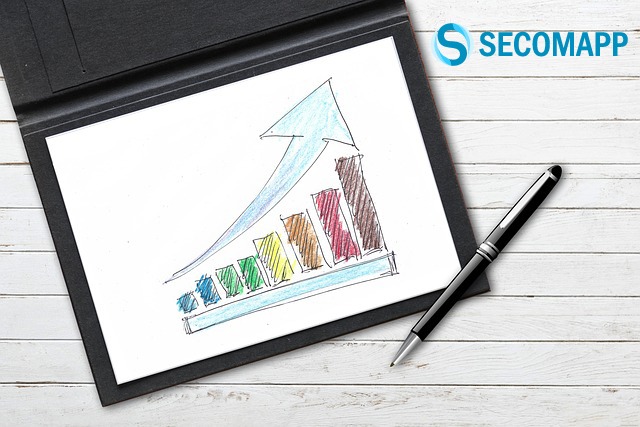 2. Mobile SEO
Mobile SEO has become a trend since previous years due to the dominance of mobile devices. Mobile captures relatively more searches than desktop and tablet over the period of November 2019 to November 2020, according to Global Stats. Google started to prioritize mobile-adapted websites in 2015 and launched the mobile-first indexing in 2018. Webmaster tools are also provided to check whether the website is suitable for mobile versions.
As Google gives greater importance to mobile-friendliness, Accelerated Mobile Page (AMP) becomes an essential indirect ranking factor. First launched in 2015, AMP focuses on enhancing the speed of mobile sites, which contributes to a great mobile device user experience. It is quite similar to Facebook Instant Articles and Apple News but does not require installing any extra app.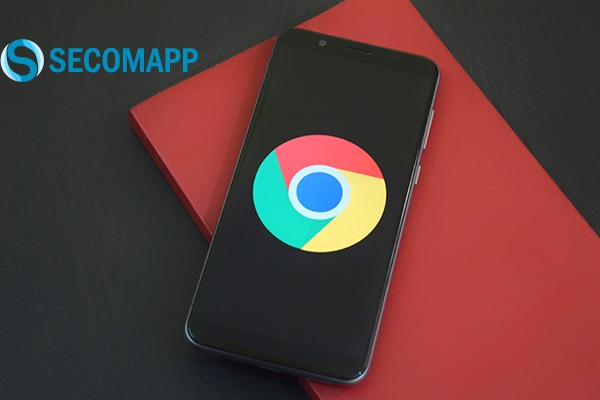 AMP is of great significance for mobile responsive pages because it reduces the redundant and complicated resources on desktops. Fast load speed results in lower bounce rates, longer time on site, higher click-through rate, and conversion rates. The speed of an AMP page is completely optimized if it is served with an AMP cache. AMP works well with some specific sites, such as a publishing site that provides readers with newsy content. Despite its usability on desktops, AMP is not a good choice if you work mainly on computers.
It is not easy to implement AMP. You can learn how to create a basic AMP HTML page and optimize it on the official website of the AMP Project.
3. Core web vitals and page experience
In 2020, Google introduced core web vitals as crucial indicators to evaluate the user experience. They will be officially implemented in May 2021. Core web vitals include three metrics: Largest Contentful Paint (LCP), First Input Delay (FID), and Cumulative Layout Shift (CLS) which represent loading, interactivity, and visual stability respectively. LCP measures the load speed of a page and the time it takes to display its main content. FID measures responsiveness, or how long a page becomes interactive. CLS quantifies the volume of unexpected layout shifts in visual content. According to Google, you should keep LCP at 2.5s maximum, FID below 100ms, and CLS below 0.1. These indexes inform you which pages are in good condition and which pages need improvements. Hence, you can fix some technical imperfections that have a negative influence on users.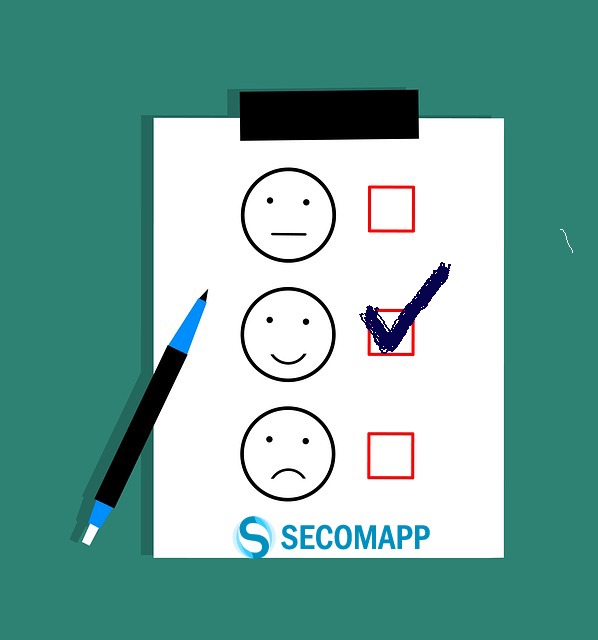 Today, website optimization is user-centric optimization. Along with satisfying web crawlers, you should examine how users feel when interacting with your page. To enhance the user experience, the search engine optimization process must include page experience. It also ensures your site performance and SEO rankings when there is any new version of search engine algorithms. Additionally, make sure your user interface is ahead of your competitors.
A FREE APP: SEO BOOSTER – optimizing your site performance and SEO rankings
4. Zero-click searches
According to Jumpshot, a clickstream data company, half of Google searches in June 2019 end without a click (50.33%). The rest include organic and paid ads clicks, which account for 45.25% and 4.42% respectively. The majority of zero-click searches take place on mobile devices, as SparkToro reported that one-third of those searches occur on desktop. The upward trend of zero-click searches continues as users are able to obtain relevant information right on the SERP. For instance, if you type "Temperature in Hanoi" in the search bar, you instantly get the exact answer without clicking on further organic results.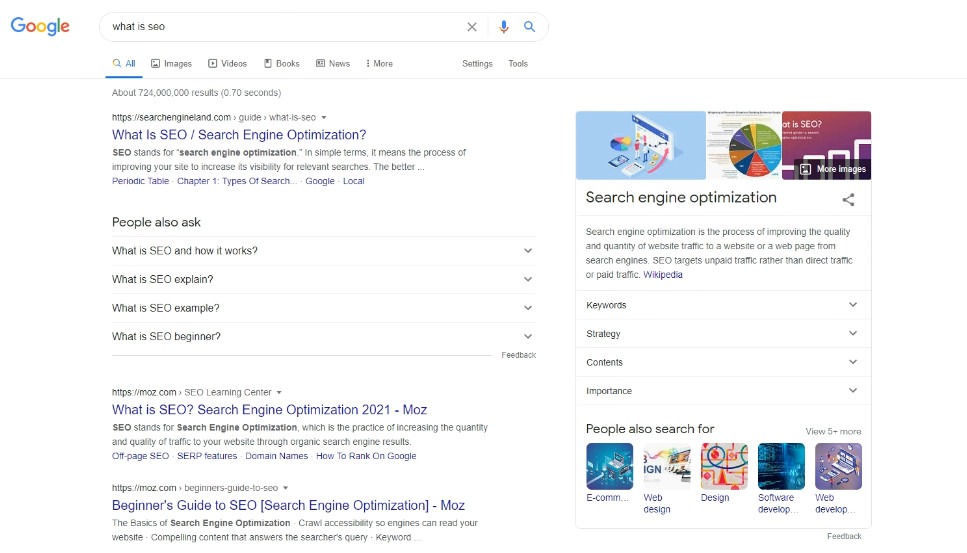 Due to the dominance of zero-click searches, users visit websites less frequently. The click-through rate is in danger, and website traffic decreases. So, what should you do to avoid losing traffic in the world of zero-click search?
First, optimizing your site for search engines is a must. Focus on organic SEO by optimizing keyword, title, metadata, providing alt-text, etc. Optimizing your local SEO is also important, as GoGulf confirmed that 46% of Google searches are about local information. Make sure your site ranks well in local searches, try using Google My Business. Moreover, you can leverage the featured snippet and modify content for it.
5. Long-form content
Semrush reported on their Content Marketing Survey that articles with more than 7000 words earn nearly 4 times more traffic than articles of average length (about 900 to 1200 words). Length (i.e. word count) acts as the most influential factor in content performance. In 2020, the founder of ContentMender, Ron Lieback, confirmed that blogs of over 2000 words consistently outperform blogs of less than 1000 words. The long-form content trend will continue in 2021, he added.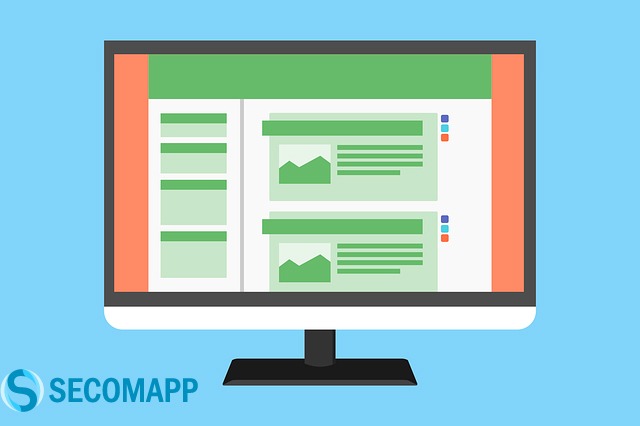 This does not indicate that shorter-form content cannot earn a high position. Short-form articles still rank well, but you will best improve SEO rankings using long-form content. In fact, long-form content really contributes to a more shareable and linked blog, as well as increases views, according to Semrush. More websites will follow this trend and create articles of greater length in order to get a better position. So, why don't you invest in long-form content?
6. Website security
In 2014, Google announced that security is a top priority, and considers it as a ranking signal. Thus, to optimize your site, it is essential that you always maintain the security of your website. You can secure your site with HTTPS (Hypertext Transfer Protocol Secure) by purchasing an SSL (Secure Sockets Layer) Certificate. HTTPS protocol protects the confidentiality of sensitive data through encryption. Meanwhile, HTTP (Hypertext Transfer Protocol) allows transferring information between the server and the browser without encryption, making it easy to be stolen. A more secure version of the SSL protocol is TLS (Transport Layer Security).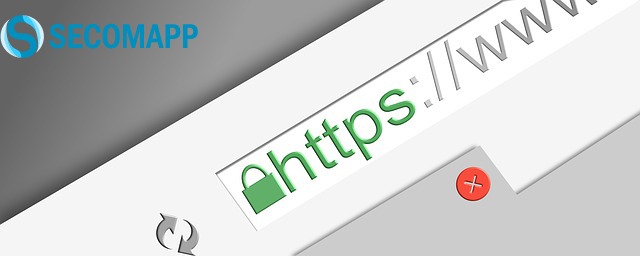 As transactions are increasingly conducted online, Internet users are more mindful of the website's security. Along with using a security certificate, here are some tips to protect your site: update web links and content linking to your site, create an XML sitemap and keep it up-to-date, set up user profiles to record their activities, use AVS or CVV form fields in the checkout process, enable data backups, use security plugins, etc.
7. Local SEO
Local SEO is an SEO strategy that helps increase your business presence in local search results on Google. One of the best ways to make the most out of local SEO is to create a Google My Business (GMB) account. In 2020, nearly 50% of businesses with verified GMB listing witnessed more than 800 discovery searches and around 200 direct searches every month.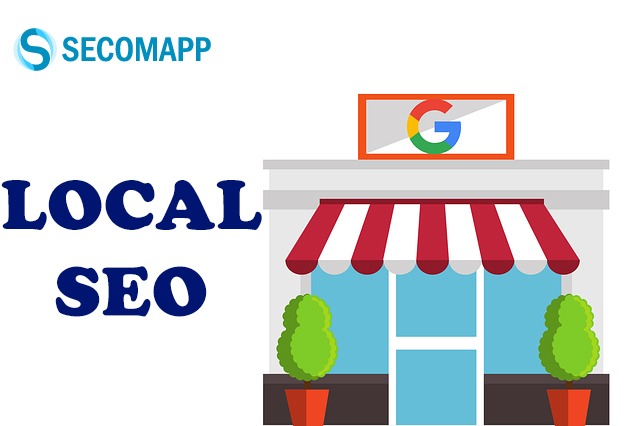 Local SEO is now becoming a key factor to a successful marketing campaign since Google is focusing more on relevance and reliability than proximity. Simply put, if your business is closer to a potential client, but as long as your competitors have fully optimized GMB listings, they still stand a higher chance of appearing on top of local search results. Therefore, you need to enhance your GMB listing in order to keep ahead of the competition. Here are some suggestions for you: update all basic information such as name, address, phone number, website, categories; make timely responses to reviews and questions; and update Google posts on a regular basis.
8. Favicon Optimization
Favicons are icons that represent a website or a brand in web browsers. They are small square images (usually 16×16 pixels) lying next to page titles in Google's mobile search results as well as browser tabs, bookmarks and history. Favicons usually feature a logo, the first letter of the business name, or simply an image that illustrates the details of the website it represents.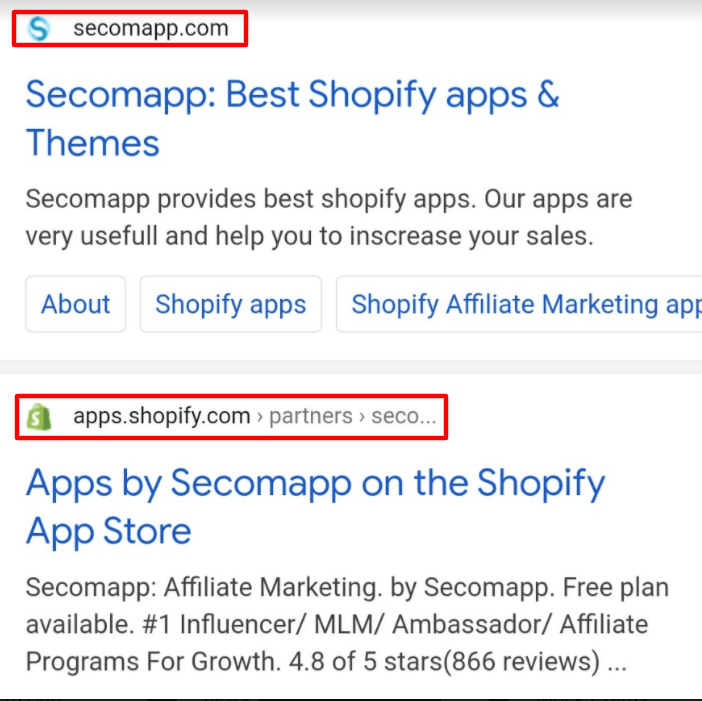 Favicons allow users to save time as they can quickly identify the site and browse through the intended site without any difficulty. In this way, although favicons may only impact the usability of a site by a small percentage, they are still a crucial component for SEO. Furthermore, websites with favicons might get bookmarked on the Chrome browser, which is a signal for Google search ranking.
9. Google's BERT looks for intent matches
Google's BERT algorithm (Bidirectional Encoder Representations from Transformers) was the most important update of Google in five years as of October 2019 and has maintained its place as an SEO trend over the years with no exception to 2021. This tool is used to understand the intent behind search queries and to assist end-users in finding useful information through ranking and featured snippets in search results. Google's BERT works in more than 70 languages and for almost all queries in Google English.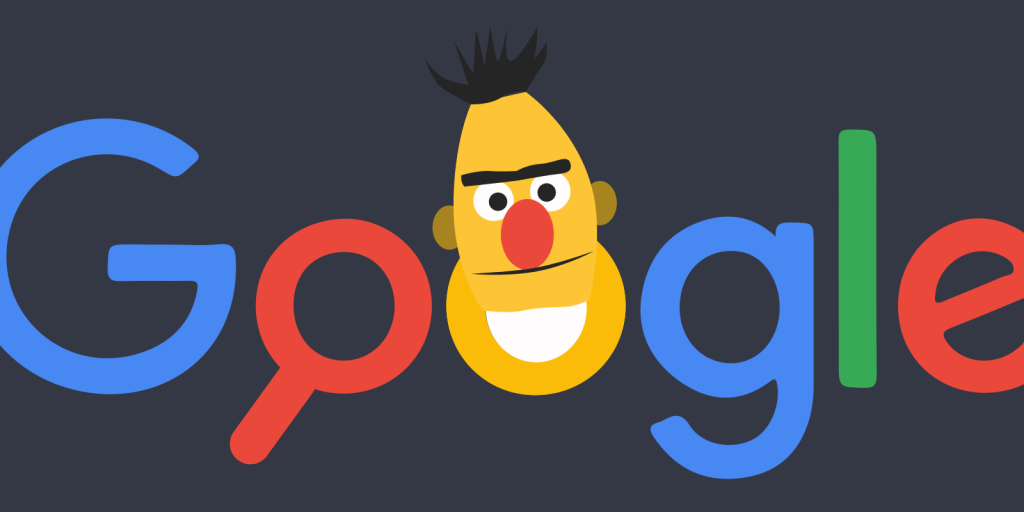 With Google's BERT update, you will need to concentrate on user-focused optimization, clean web design, and content delivery. As the search queries are now on the trend of shifting from keyword loading to intent-based optimization, it is necessary to carefully watch how Google discover, crawl, index, and serve webpages in various search settings. Overall, Google BERT is not an algorithmic penalty but simply a favor to those that display the best results to users, which is what Google has always tried to do.
10. EAT & branded SEO
EAT, which stands for Expertise – Authority – Trustworthiness, are three factors used by Google to determine page quality. EAT is not a direct ranking factor though, Google uses some algorithms that analyze EAT for different websites. This principle is particularly important in business niches that fall under the "your money, your life" (YMYL) label, like health care and finance. As SEO is transferring to branding and authority, EAT shall become a top priority in the 2021 SEO strategy.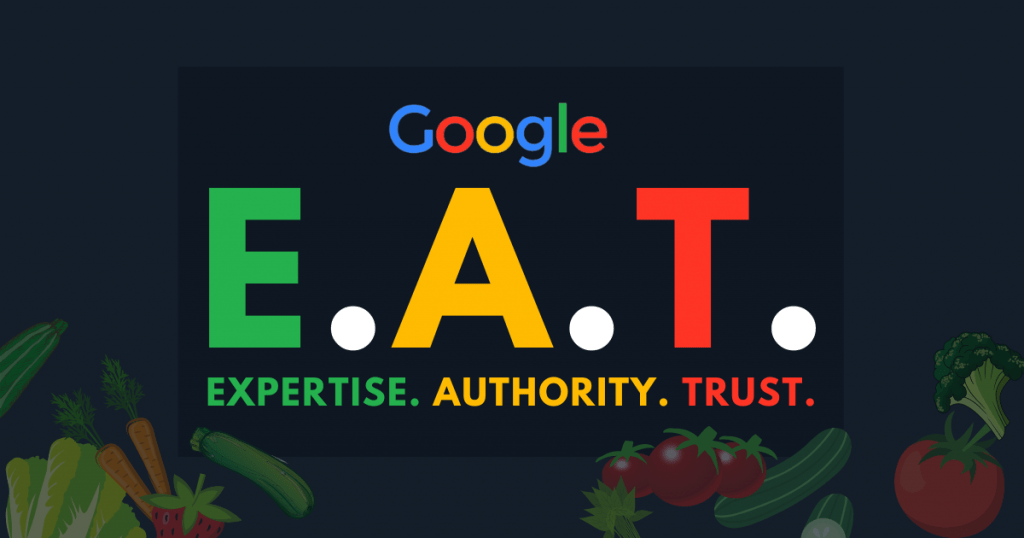 (source: https://js-interactive.com/)
There are a couple of ways that contribute to a favorable Google EAT score. For instance, publishing your business on news publications and completing a full description including author profiles, address, awards, contact details, etc. can help ensure high-quality content. Another way to prove that you meet the EAT criteria is having authoritative sites link back to yours such as ".edu" and ".gov" URLs. Finally, don't forget to conduct comprehensive search intent research to better understand what kind of content your customers value.
11. Influencer SEO
Influencers are people who have a dedicated social following and are viewed as experts within their specific topics. Because of their large number of followers, influencers can help you raise brand awareness and promote your products more effectively than paid advertising. According to Statista, over 3.6 billion people were using social media across the globe, which accounted for 46% of the world's population, and the figure is forecasted to increase to almost 4.41 billion in 2025. This is why Influencer SEO shall never lose its position in the SEO trend/tip list in the coming time.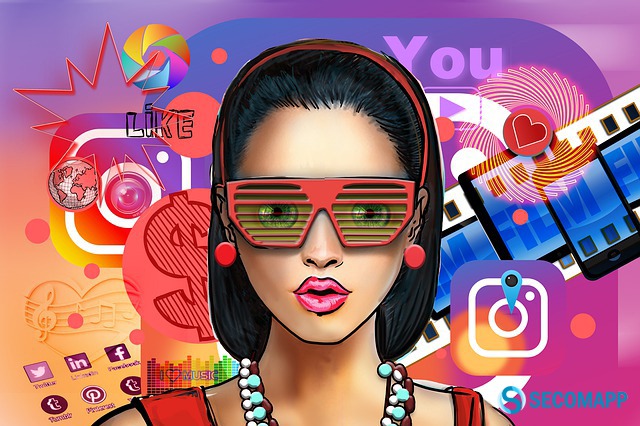 Influencer marketing impacts your SEO in three ways. Firstly, influencers help in building a strong link profile by providing natural high-quality backlinks for your website. Secondly, they support you to create unique, captivating content that is relatable to the audience as well as produce sponsored content on your behalf. Thirdly, working with influencers is a great chance to add credibility to your content and share your brand message via a trusted source. With the help of influencer marketing, the return on investment can be enormous since it is more cost-effective than other methods. Nevertheless, choosing the right influencers for your brand may not be easy. You need to be specific, in other words, to partner with those having followers who are your targeted customers.
12. Featured Snippets
SEO trends 2021 will be incomplete if we miss Featured Snippets. Featured Snippets, also called Position Zero, are short snippets of text that appear in a rectangular box at the top of Google's search results. What makes Feature Snippets different is that they draw user attention by directly answering search queries. The content displayed inside a Feature Snippet is determined by the Google algorithm bots. There are four main types of Featured Snippets: definitions, tables, steps, and lists.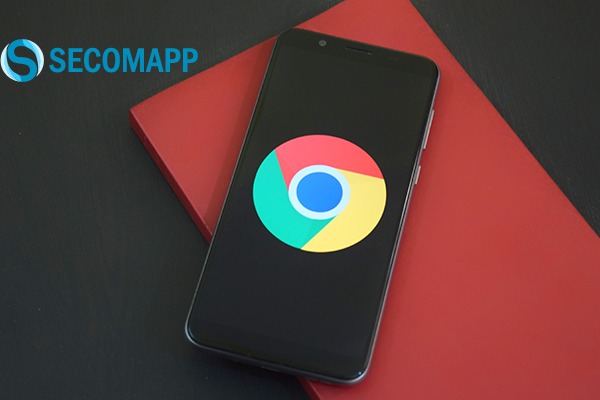 Featured Snippets can help you get more clicks from the organic search results even when your website does not rank high on Google. On the other hand, because those boxes provide the answer that someone is looking for, the number of "no-click searches", or the frequency that a user doesn't click on any of the search results, may increase. Generally, there is no accurate method to get you in the Featured Snippets. However, if you want to show up in the featured results, here is a tip that you can follow: answering a specific question in well-structured content such as bullet points.
To sum things up
Having a comprehensive understanding of SEO trends is important for any SEO professional to ensure the success of their SEO strategy in the coming years. The core factor is providing customers with the most satisfying user experience. Keep those techniques in mind to implement relevant SEO tactics, then boost your rankings and generate record sales.