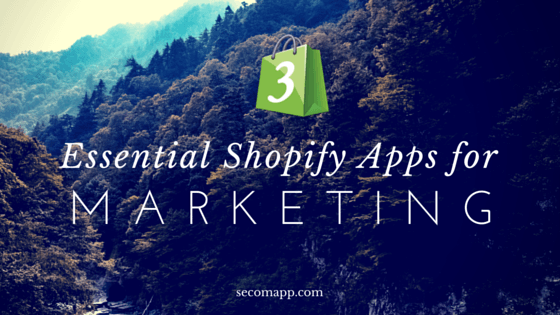 Being an online store owner, you are always making efforts to find ways for better traffic and sales. There are so many ways to achieve these goals and sometimes it confuses you to choose the best one to start with.
Marketing is the next indispensable step after you set up the store perfectly. This post is for you if you are a Shopify store owner or Shopify SEO expert and trying for more traffic and sales. We will showcase 8 essential Shopify apps for marketing, which definitely increase your sales.
Let's get started!
PickyStory helps you generate more revenue from every shopper that visits your store. Rather than selling single products to your customers, PickyStory allows you to create upselling and cross-selling product bundles and deals, thus increasing your average order value (AOV) and boosting overall revenue. Add optional discounts to your bundles, and display them throughout your store.
Price: Free plan available up to generate $500 monthly. Paid plans from
Free plan available. There is also a Freemium package.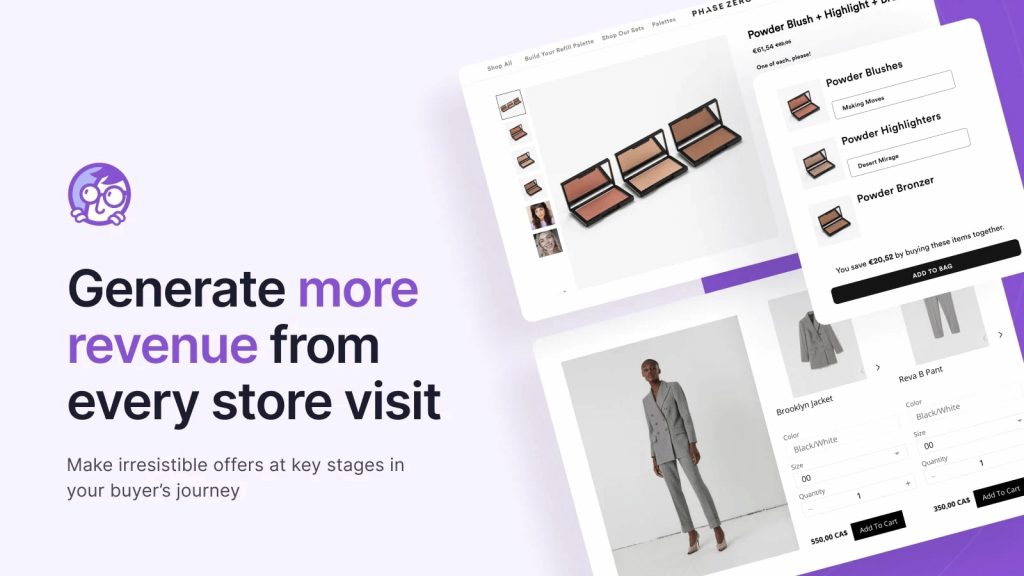 Key Features:
Uses AI to generate bundles, titles, descriptions, and images
Post-purchase upsell and checkout upsell to increase AOV
Create a progress bar in the cart to give free shipping, free gift, or discount
Fully customization on design including brand's colors, messaging and etc.
Analytics dashboard to track and optimize deal performance
Mobile-friendly design for every offer
Versatile deal selection to suit a range of upselling scenarios
Flexible discount and pricing rules
Drag and drop deals onto any page (no code required)
6/24 Live chat support
ReferralCandy helps Shopify and Shopify Plus stores to create and automate customer referral campaigns and attract new customers, increase sales and grow their brand through word-of-mouth. ReferralCandy provides your customers with a personal reward link that they can share with their friends to promote your brand.
Pricing: 30 – day free trial
Premium: $59/month + 3.5% commission fee on referral sales
Plus: $299/month + 1.5% commission fee on referral sales
Over 3,000 brands are currently using ReferralCandy to acquire new customers while retaining existing ones. ReferralCandy helps to increase sales by rewarding customers when they refer new paying customers to the store.
Top merchants have generated millions in referral sales with ReferralCandy. Their referral programs have worked across various industries: fashion, athleisure, nutrition, electronics, baby products, and more.
Launch your Referral Program now
Key Features:
Automated customer rewards: Choose from discount coupons, percentage discounts or even cash and custom rewards!
Post-purchase popups and emails: Recruit existing customers to the referral program.
Referral fraud management: Identify and review customers with suspicious transactions.
Customizations: customize landing pages and emails with logos, images, and brand colors using the theme editor—no developer help is needed.
Localization: Display your copy in up to 12 languages.
Integrations: Create referral campaigns with MailChimp and Klaviyo email flows and newsletters.
Pay per performance: works on a commision model. Referralcandy doesn't get paid until you make referral sales.
Pricing: 14 – day free trial
Basic: $9.99/month – Up to 50 orders/months
As you grow: $19.99/month – Up to 200 orders/month
Premium: $29.99/month – Up to 500 orders/month
Unlimited: $49.99/month – Up to 2000 orders/month
iCart Cart Drawer Cart Upsell is an all-in-one Shopify app to increase your Shopify store's Average Order Value and sales. iCart lets your customers add more items to their cart from the options given in the cart.
With iCart, you can show upsells, product recommendations, product bundles, offer discounts, and many more. iCart works on both the full cart page and the cart drawer. Yes, you can upsell in both carts and gain the attention of your customers.
Apart from this, it comes with advanced analytics to track the performance of the app. iCart has a simple drag and drop interface so that you can customize it easily based on your needs.
iCart is created in such a way that even non-technical people can easily install it and personalize it without any coding.
Start upselling now and increase your Average Order Value
Price: 30-day Free trial
TIER I: FREE – up to 100 orders/month
TIER II: $6.99/month – up to 101-600 orders/month
TIER III: $12.99/month – 600+ orders/month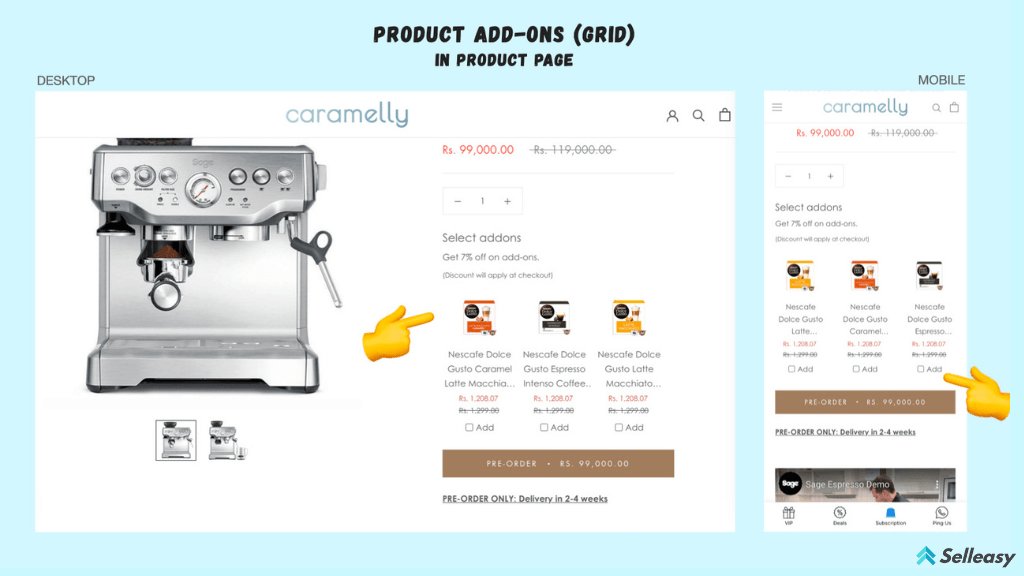 Being one of the best upsell and cross sell apps for Shopify, Selleasy by LogBase enables you to display pre-and post-purchase upsell offers which encourage buyers to also buy related products and accessories along with the intended items. This enhances your Average Order Value (AOV) to up to 15% without costing you any extra penny.
Show Frequently Bought Together (FBT) bundles on your product pages with bundle discounts to motivate customers to opt for bundles instead of just a single product. Your store design plays a crucial role in the customer acquisition journey.
To help you create a solid first impression, Selleasy gives you the ability to customize your Product Add-Ons widget in multiple styles like Grid / List / Slider, etc. Perfect to drive your Black Friday, Cyber Monday, Christmas, New Year, or any other eve sales.
Start Upsell & Cross Sell ‑ Selleasy Now
Price: From $29.99/month
Candy Rack is a powerful, customizable solution for upselling and cross-selling. You can choose one of the predefined pop-up templates and adjust it to your needs: select products to upsell/cross-sell, specify conditions (cart value, products in the cart, etc.), and modify the look and feel of your pop-up. You can experiment with pop-up titles and subtitles, change the buttons on it, add a discount or a custom note field, or even request other customizations.

With Candy Rack, you can also take advantage of automated product recommendations: by choosing the Smart Auto-Upsell template, you'll let the app do the job for you. It will automatically detect the most suitable product from your catalog to cross-sell based on customer behavior data. The app provides you with an analytical dashboard: you can track all your upsell campaigns and adjust them on the fly.
Price: From $0/ month
You have special products that we want to highlight and attract customers. However, you doesn't know how to make them stand out in a hudreds of products in our stores. Product Labels helps you to feature those special products by labeling them automatically.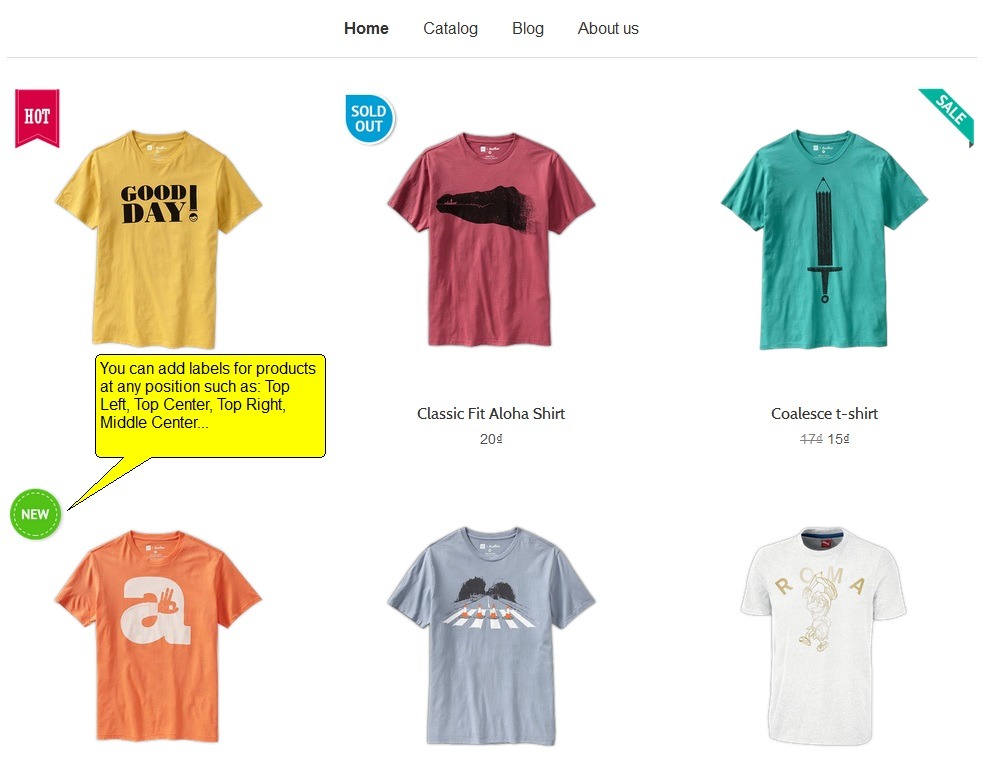 You can add attractive icons & call-to-action texts such as "Hot", "New", "Save 20%", "Low Stock". Interest labels could bring a lot betterment for the sales of Shopify stores. Even though they are just a small tools, they contain a great message about the product to a buyer. Labelling stirs customer's interest and motivate them to make a purchase decision urgently.
This app is very powerful for stores, which have many products because it works based on rules automatically.
With Product label, you can:
★ Show labels for Individual products.
★ Show Labels for On Sale products.
★ Show Labels for Out Of Stock products.
★ Show Labels for New products.
★ Show Labels for Products based on Price Range.
Price: Free – $20 / month
Product Labels & Badges by BSS Commerce helps add unlimited labels/badges to store stores to capture a short attention span, provide product information directly, and finally, drive customers into a sealed deal. Many pricing plans are available from FREE to paid ones to suit your demands the most. Even more, there are 1001+ unique samples that match your website's styles perfectly.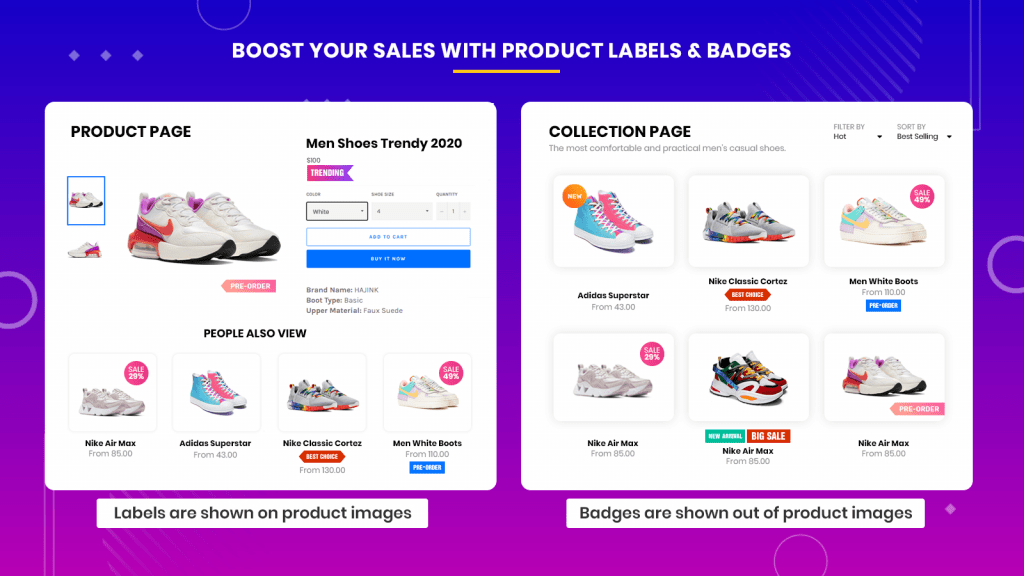 Key features:
Upload your labels/badges to any products
Or, simply use any of 1001+ pre-made samples
Or, even design classic text labels/badges in minutes
Add labels/based to specific products based on smart conditions (Sales, New, Sold-out, etc.)
Drag-and-drop to place the labels/badges at any places
Show labels for specific customers' tags or GEO IPs
Start your Product Labels & Badges Now
Developer website: shoppop.com
Price: Free to install
Collect first party opt ins from product pages- Automate timely and relevant alerts- Back in stock, onsale alerts, abandoned cart via Messenger and WhatsApp.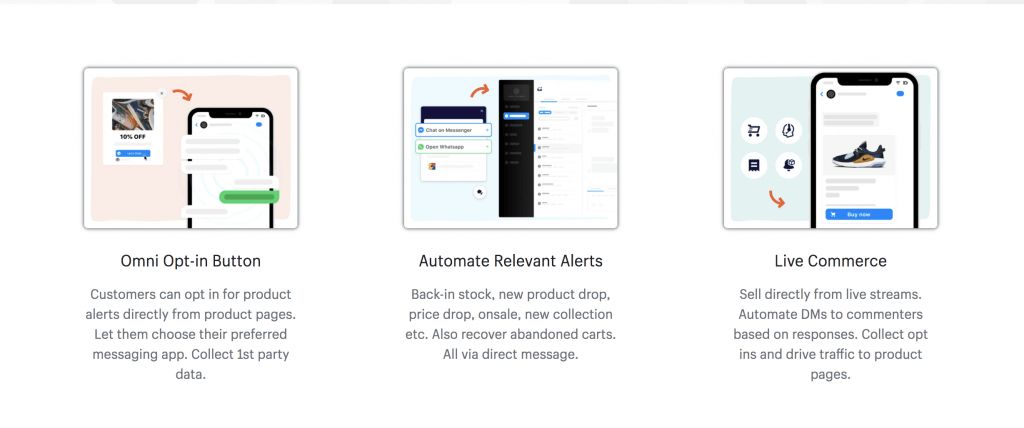 ShopPop provides tools for ecommerce merchants to collect first party opt ins and serve timely, relevant alerts on Messenger and WhatsApp. Think back in stock, onsale alerts, new collection alerts, price drop alerts.
Their chat marketing platform features tools for running Live Commerce campaigns across Facebook Live (and soon Instagram). They also offer pop-ups, live chat widgets for customer support and retargeting tools for building Facebook Ads audiences.
Price: Free – $29.99 / month
Giving gifts to customers always delight their shopping experience. You know that anyone loves gifts. Free Gift app for Shopify stores is a great marketing tool for you to give customers gifts or discounts when they purchase at your stores.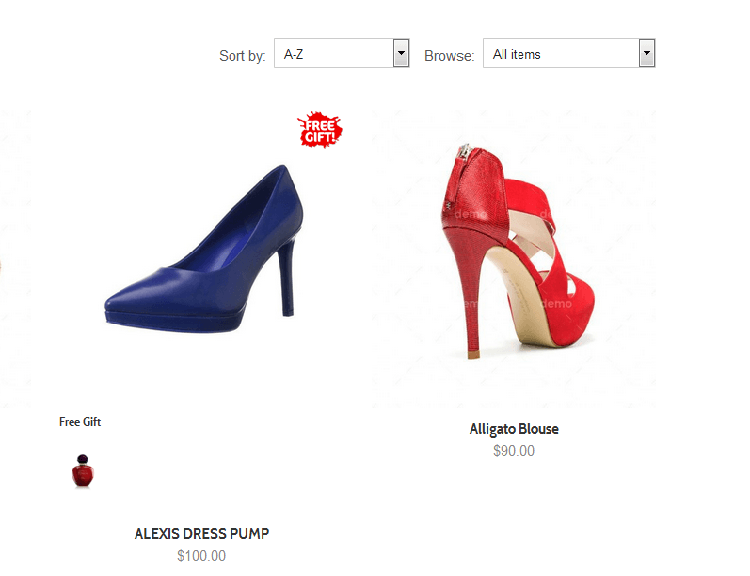 Free Gift app is an awesome solution for giving gifts with multiple features. It works based on 2 main rules: Catalog rules and Shopping Cart Rules. What does this mean?
About catalog rules, you can set up gifting rules based on the brand, categories, vendors, certain products, etc. For example:
BOGO (Buy one get one)
Buy X get Y free
Buy X get 40% off of Y
Buy X get many free gifts ( Y, Z…free)
Buy any product from category A get gift(s)
Buy any product from a vendor A get gift(s)
And Many More…
About Shopping Cart Rules, gifting rules are set up based on the total purchase of customers in terms of the total quantity, total order value, etc. For example:
Purchase over 500 USD get X free
Purchase over 500 USD get 40% off of X
Purchase over 500 USD get many gifts (X, Y… free)
Purchase 3 items get X free
Purchase 3 items get 40% off of X
Purchase 3 items get many gifts (X, Y… free)
Purchase 3 items get one gift (or multi gifts) in category A
And Many More…
At this point, you may wonder that we have awesome rules like that but how can customer notice about the gifting promotion? Of course, the app provides you with proper solution as well.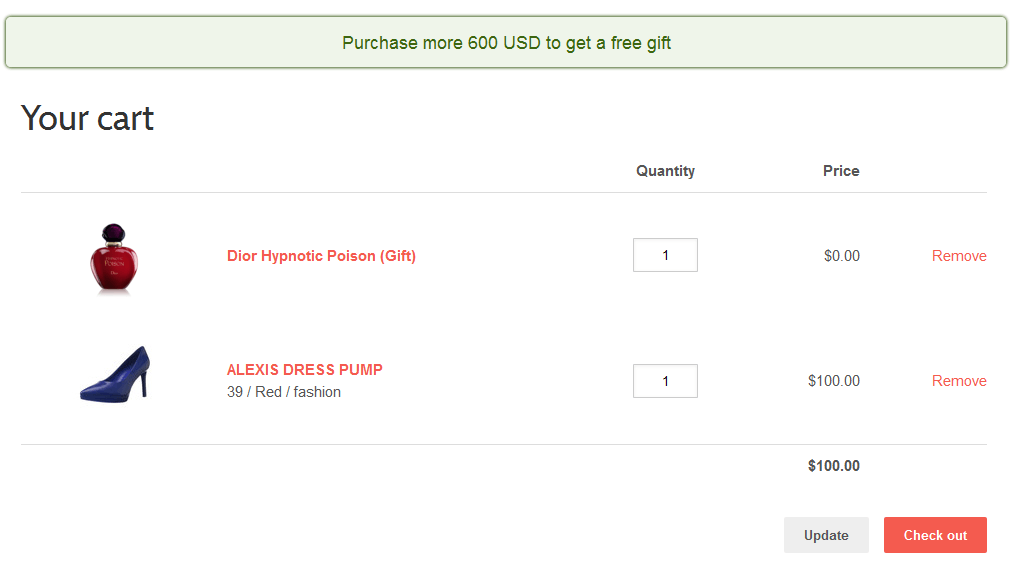 With catalog rules, you can stick the label "Free Gift", "Discounted gift" on the product that includes gifts. Whereas, if you have a shopping cart rule, you can show a motivation message on the cart page to urge customers to purchase more to reach the milestone of getting gifts.
Start your free gift promotion today
Price: Free – 9.99$/ month
Super a lemon is a must-have tool for your Shopify store.
Imagine the number of customers that might have added a product from your store to their cart but forgot to or couldn't checkout due to whatever reason? Don't worry anymore because Superlemon is here to recover your abandoned carts effortlessly.

Super lemon is basically a WhatsApp Shopify plugin that helps brands with customer engagement through WhatsApp chat and helps increase sales with its great features one of which is the abandoned cart recovery feature through which you can send template-based abandoned cart recovery messages to your customers and recover a lot of otherwise lost sales.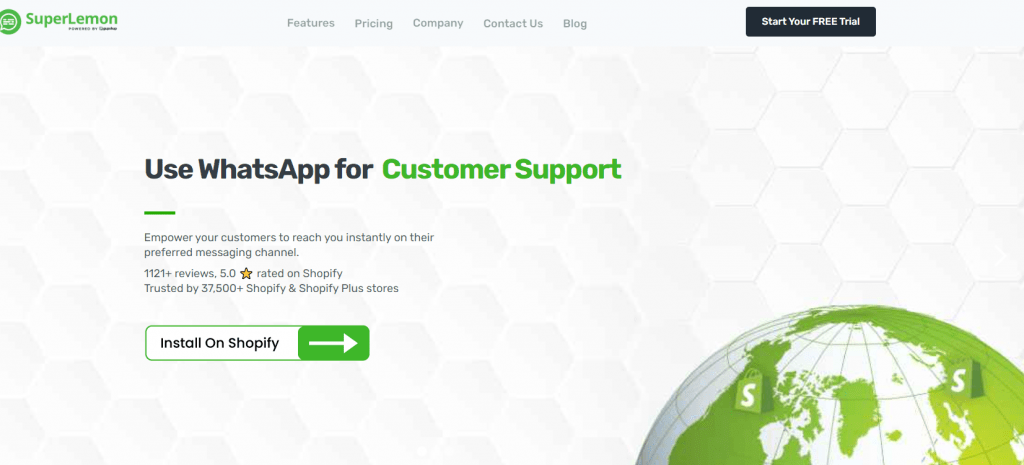 Some great features of Superlemon are:

WhatsApp Chat Button: Add a beautifully designed button from 15+ options.
Abandoned Cart Recovery: Notify your customers to checkout with automated messaging.
WhatsApp CRM: Maintain a record of sales and clients to provide personalized recommendations.
WhatsApp Share: Let your customers shop with their friends with a product share button.
Automated Messages: Use our templates and let the bot manage the conversations for you
WhatsApp Support Extension: A chrome extension lets your team provide support and sync the data and chat between the app and the browser.
Price: Free – $12.99 / month
You may find popups annoying but in fact, it works, it works really well. That is the reason why many big brands still use it frequently. If you have to take a look at our last post on "Shopify stores: Best practice to use Popups" you might have ideas of how to use popups effectively.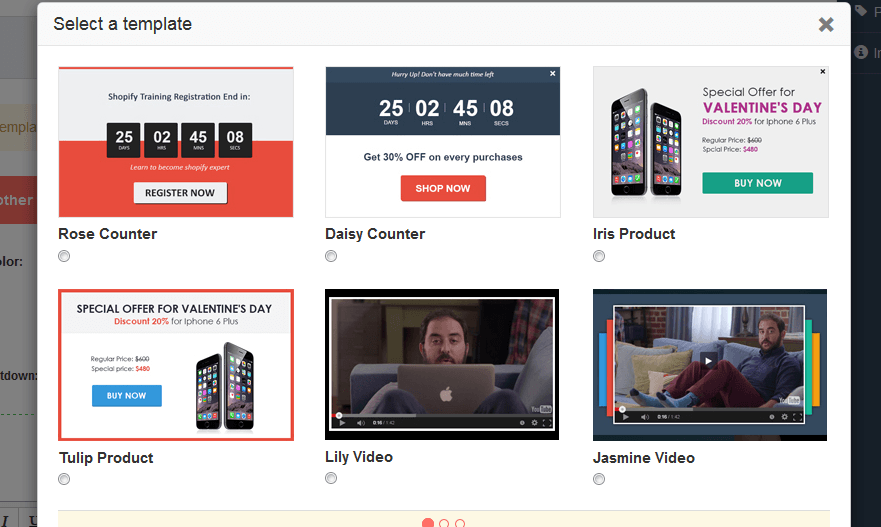 Promotion Pop-up is a wonderful app that helps to increase your conversion rate. Pop-up can be in a range of events, subscriptions, coupons, social sharing, etc.
Let's see what you can promote with Promotion Pop up:
Show Pop up anywhere you want from the Landing page, the home page, cart page, checkout page, etc.
Create multiple types of pop up including Newsletter Popup

Video Popup
Coupon Popup
Countdown Popup
Product Popup
Redirect Popup
Zotabox 20+ Promotional Sales Tools include popups, banners, timers, coupons, upsell, email capture, reviews, add to cart etc. to increase your website sales and grow your email subscriber lists automatically.
Pricing: 30 – Day Free Trial
Starter: $12.99/month up to 5,000 visits per month
Express: $29.99/month up to 25,000 visits per month
Platinum: $79.99/month up to 150,000 visits per month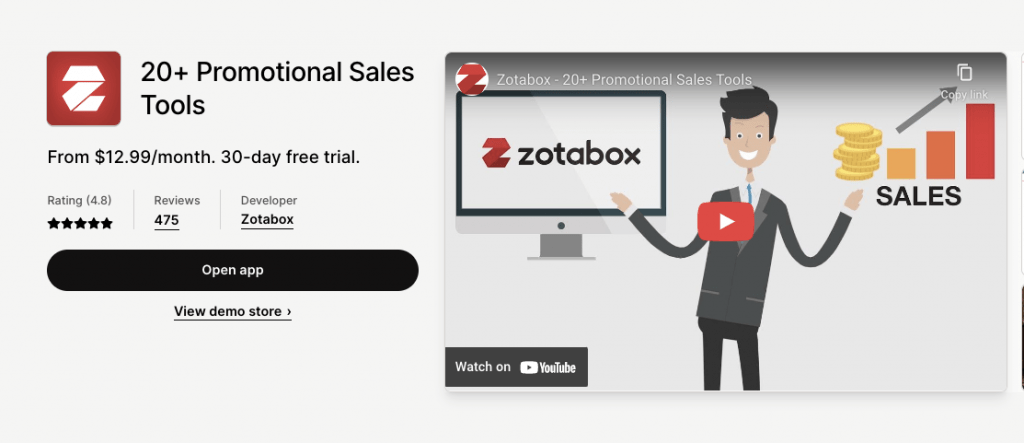 Get all of your Shopify promotional tools in one app. Customers love deals. Show them your best deals each time they come to your website to increase your sales and encourage repeat visits.
Key Features:
Upsell/Cross Sell Tools increase your AOV.
Exit Popups reduce your bounce rate
Mobile add to cart button increases conversions automatically
Integrated with 20 Email Marketing Services to grow your email marketing lists
Save money and reduce loading speed from multiple apps.
---