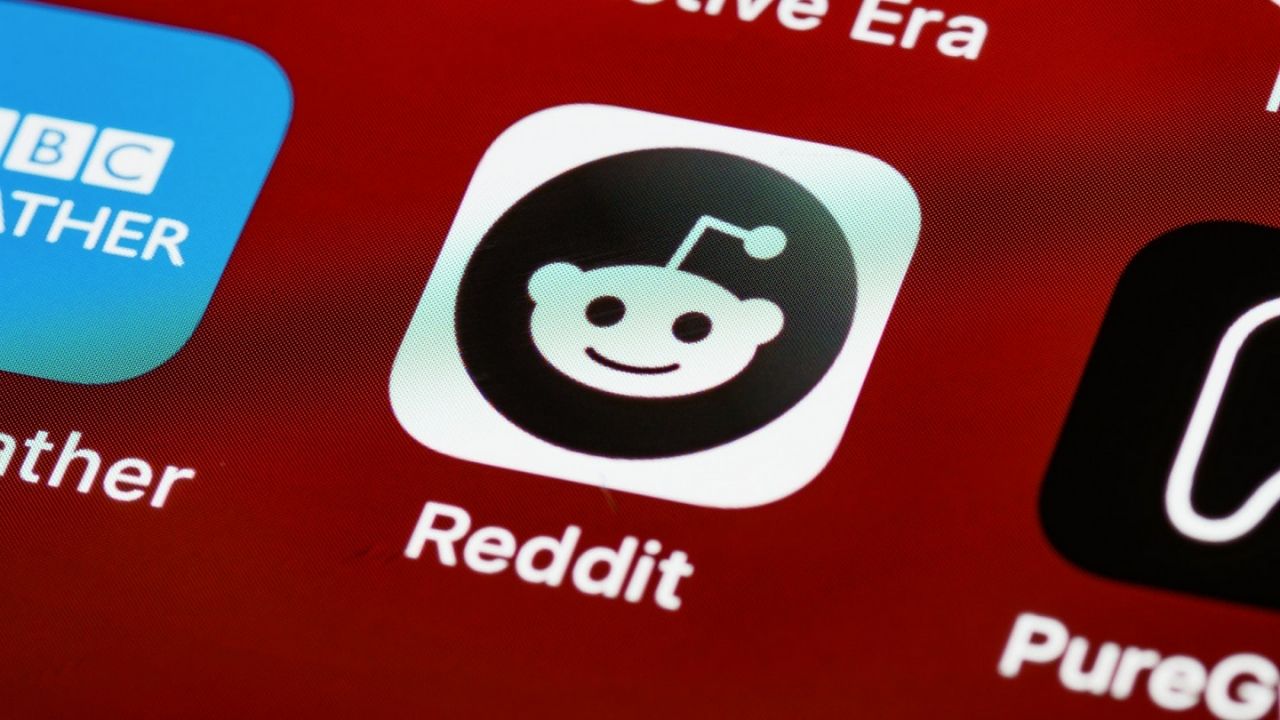 Do you ever feel like you have to choose to invest in either SEO or social media to promote your eCommerce business?
Both channels provide revenue-generating opportunities, and it can be challenging to figure out where to invest your resources.
That's where Reddit comes in handy. The popular form website and self-proclaimed "front page of the internet" might be the missing ingredient in your marketing mix.
Why do you ask?
According to Alexa, Reddit.com is the 8th most popular website in the United States, beating out Netflix, Instagram, and Twitter.
Not only that, but Reddit receives 36% of its traffic from search, making it an excellent SEO opportunity, not to mention a learning resource, for the savvy marketer.
What is Reddit?
College friends Steve Huffman and Alexis Ohanian started Reddit back in 2005. Since then, it's grown into one of the largest forums on the internet.
The website hosts more than 100,000 communities and more than 50 million unique users every day talking about topics ranging from shower thoughts and animal videos to renewable energy and big data.
In terms of structure, Reddit is like a love child between a forum and a social news platform, with discussions, feeds, and messaging.
Following the Right Subreddit Threads
If you're new to Reddit, getting started may feel overwhelming. The key to the platform is finding the right communities.
Reddit is one umbrella website home to topic-based sub-communities called subreddits and denoted by the use of "r/" and a community name.
Reddit users, also known as Redditors, can create new posts inside subreddits, comment on existing posts, and vote for topics and comments other users share.
Subreddits cover your basic topics like r/cooking, r/fitness, and r/travel, but they don't stop there. You can also find random hyper-niche subreddits like r/blurrypicturesofcats, which contains, you guessed it, blurry photos of cats.
But, in all seriousness, Reddit is an excellent place to reach potential consumers and learn from other eCommerce professionals.
Connecting with the eCommerce Community
The Reddit community has several subreddits where hundreds of thousands of online store owners gather to share their eCommerce knowledge and experiences.
Each subreddit serves as a library of information, resources, and discussions about starting or improving your eCommerce business.
Which Subreddit Should You Follow?
Reddit has hundreds of thousands of subreddit communities, including broad, high-level topics and niche groups.
Here are some of the top subreddits we recommend starting within the eCommerce space:
Once you find the right community, familiarize yourself with it by reading the rules. Community moderators typically pin the rules post right at the top.
You can scroll through the topics to see what others are discussing. You may find people in the community who have posted about the same problems you've been struggling to solve.
Bonus tip: Type a keyword into the search bar after the subreddit's name to find previous posts containing your term.
What to Ask Your Reddit Community
Scaling your small business or eCommerce store can be an exciting time of new growth. You have more bandwidth to try new strategies and experiment with different tools, but where to start?
Whether you have questions about dropshipping or are considering selling your products on Amazon, Reddit communities are an excellent place to share your questions and learn from the experience of others.
You can ask other business owners in r/ecommerce things like:
Which strategies worked for you?
Which strategies didn't work for you?
What would you do differently?
Do you have any templates or resources you're willing to share?
In almost all respects, eCommerce is highly competitive, even cutthroat at times. But Reddit's a unique platform where people come together to create helpful communities. Many users offer candid platform reviews and suggestions that can be hard to come by elsewhere.
Using Reddit for Ecommerce Advice (Examples)
Let's take a closer look at how you can turn to Reddit to solve problems that arise in your eCommerce business.
Example 1: Website Design Templates
Website design plays a vital role in the success of any eCommerce store.
According to a study done by Baymard, the average website can boost conversions by 35% just by improving checkout page design. Imagine what you could do if you optimized the design of your product pages and subscription forms too.
You can turn to subreddits like r/ecommerce or r/web_design to ask shop owners and web design professionals how to improve the shopper experience. Try requesting examples or templates you can adjust for your store.
The best part is that you can ask broad web content questions or get tailored advice, like how to build a simple WordPress website to showcase a single embedded YouTube video.
Bonus tip: Do you want feedback on your current eCommerce website? Head over to r/reviewmyshopify, where users will review your Shopify store and give you advice on how to retain users and strengthen your eCommerce brand.
Example 2: Email Marketing Tips
Email marketing is a powerful but often underused promotional channel that can help you maximize your customer life cycle. Effective email marketing strategies keep your customers engaged to increase revenue and reduce churn.
Unfortunately, email marketing is also a lot of work. While there are plenty of email-building tools that make designing easier, you still need to experiment and test content to learn what works best.
If only there were some way to speed up the learning process…you see where this is going, right?
Reddit communities like r/ecommercemarketing offer a wealth of experience-based knowledge that can help you answer questions like, "Which email provider should I use?" or "What email marketing templates have worked for you?"
Connecting with Your Target Audience
First-hand feedback from existing and potential customers is like gold for any business — extremely valuable but difficult to get.
Here are a few ways to get more feedback and interact with your target audience by taking advantage of an active social community like Reddit.
Getting Feedback
You know that feeling when you invest time building the perfect survey only to get a handful of responses? It's like pulling teeth.
Why not go to a platform where people already discuss products like yours and join the conversation?
That's the idea behind a Reddit AMA (ask me anything) session. AMA sessions happen on the r/IAmA subreddit, which stands for "I am a."
Get in touch with the moderators behind the r/IAmA subreddit to request and schedule an AMA session for your brand. For example, your post could be, "I am the owner of an online store that sells custom accessories for your dog. Ask me anything."
On your session day, users can ask you anything about your brand or products, and you can respond to them in real-time. AMA sessions can help you identify confusing messaging, customer pain points, valued features, and even competitors you hadn't considered before.
Not to mention, since it's a discussion forum, you can ask them questions in your responses, so the information flows both ways.
Increasing Brand Awareness
AMAs are a great way to connect with your audience and generate brand awareness, but they only last for one day. If you want more long-term brand visibility, you can create a subreddit dedicated to your brand or your own products.
For example, Adobe has dedicated subreddits for its products like r/photoshop and r/AdobeIllustrator, where Reddit users come to ask product-related questions and discuss their experiences.
The best part is that you don't have to respond to every post or answer questions. In other words, you can uncover UX issues, bugs, and desired features just by being a fly on the wall.
You can always increase your brand's presence by interacting with customers or even creating branded posts to announce new releases and ask for feedback.
When Adobe asked what Reddit users would improve in Photoshop, they received 165 comments back, including detailed lists from experienced users.
Bonus tip: Optimize your Reddit posts for SEO by including primary keywords in your title and at least two times in the body of the post. You can also link your knowledge base in your subreddit description to drive more traffic to your resources.
Advertising Your Ecommerce Business on Reddit
In addition to using Reddit in your organic search strategy, you can also drive more business with Reddit advertising.
Reddit's campaign management tool offers both self-serve advertising and managed ads.
Benefits of Reddit Advertising
Reddit offers several unique benefits that help you boost your conversion rate and diversify your advertising efforts.
Here are a few reasons to consider it.
You Can Reach New Audiences
Reddit gives you access to users that you won't find elsewhere. In particular, 23% of Reddit users aren't on Facebook, 47% aren't on Instagram, and 69% aren't on TikTok.
The platform also beats many industry-leading online publications such as CNET, Wired, Vogue, GQ, and ESPN as far as reach goes.
It's Easy to Target by Interest
Since Reddit is home to various sub-communities, it's easy for you to find the perfect place to advertise your products and services. Users must opt to join Reddit communities, which means they've confirmed their interest in the topic.
And, since subreddits range from broad to niche (and we mean niche), you can get specific with your targeting.
Let's say you own an eCommerce store that sells cruelty-free makeup. All you have to do is search "makeup" on Reddit, and you have a whole page of related communities.
It's Demographic Friendly
Reddit lets you target ads based on interests, location, and subreddit parameters. Not only does the subreddit parameter help you find interest groups, but it can also help you narrow down demographics.
Reddit has communities based on age, gender, location, nationality, job title, marital status, and more.
Do you sell furniture? Try r/NewHomeowners.
Or maybe you sell project management software. If so, check out r/projectmanagement, r/pmp, and r/startups.
It Procures More Engagement
Unlike other social media platforms, Reddit is more like a forum that also happens to have social features. Users go to Reddit to discuss with others, which builds a sense of community where people are more likely to engage.
Retail brand MeUndies saw a 15X increase in total transactions by asking users to respond to the promotion with their own undie-themed poetry.
It Provides High-Quality Leads
Reddit can be an excellent place for people to discover your brand, but its discussion-based nature makes it even better for reaching and converting warm leads.
People turn to the website to ask specific product-related questions and look for actionable advice (keyword actionable).
Wrapping Up — Smart Strategies: How You Can Use Reddit for Ecommerce
For small business owners and online sellers, Reddit is the platform that keeps on giving. Whether you need some friendly advice or you want to create more meaningful connections with your customers, there's a subreddit for you.