18 March, 2021
No Comment
SEO (Search Engine Optimization) is the practice of increasing both quantity and quality of traffic to your website through organic search engine results. It plays such a crucial role in E-commerce Marketing, but not many businesses are aware of how to deploy it. In this competitive business field, SEO will help make your brand visible and even attractive to customers as well as stay on the cutting edge of the SERPs (Search engine results pages).
This article specifically focuses on SEO for eCommerce on Shopify – a proprietary platform for online stores and retail point-of-sale systems. It also acknowledges whether Shopify is SEO-friendly or not.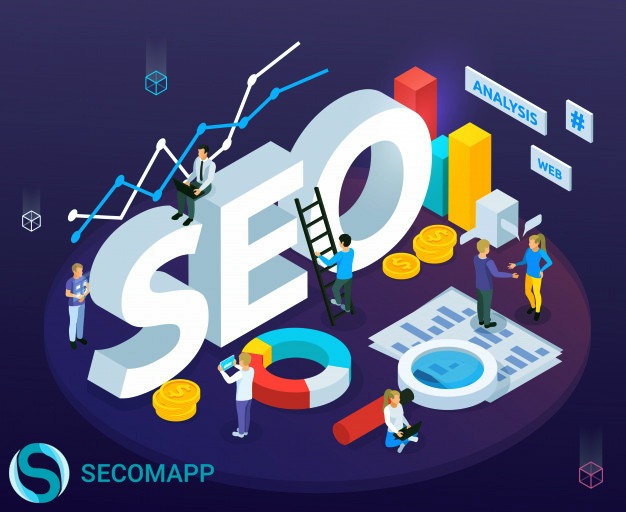 1. Importance of SEO for e-Commerce
SEO is a process that examines how search engines operate, the computer-programmed algorithms that regulate search engine behavior, what users look for, and what search terms or keywords they enter into search engines.
Nowadays, Google is considered the King of all websites in the world. Therefore, what every store owner longs for is their brand site can appear on Google's result pages, particularly the first one. Forbes (2017) has reported on the value of search results rankings that "The first page of Google captures 71 percent of search traffic clicks and has been reported to be as high as 92 percent in recent years."
Therefore, SEO will be the perfect solution for your website to obtain better rankings on Google in particular and other search engines in general, irrespective of what kind of your business.
Visibility to customers
It is no wonder that SEO becomes indispensable to all e-commerce stores because of its amazing benefits. First, it is pivotal in helping customers find you. In other words, it would improve your organic search visibility on the search engines. As afore-mentioned, Google has accounted for the lion's share of profit-producing traffic. Hence, the higher rank your business websites on Google search results, the more possibility that the people visit it and potentially be converted into customers.
Cost-effectiveness
The second benefit is that SEO is an economical way to improve your bottom line. In this intensely competitive e-commerce market, if you can drive traffic to your websites to a greater extent than your competitors, you still have a chance to win the throne. A large number of owners thereby have spent a fortune to pay for website traffic, which is not cost-effective at all. Thus, especially when your budget is tight, the traffic from organic search when employing SEO tactics is driven without charges.
Long-term strategy
Last but not least, what SEO brings to your business is long-lasting, which is an investment in long-term performance as its effectiveness won't pause when the campaign comes to an end. Each SEO project firmly focuses on the content, design, or technology that makes up your site and helps it to retain SERP ranking once optimized.
2. E-Commerce SEO checklist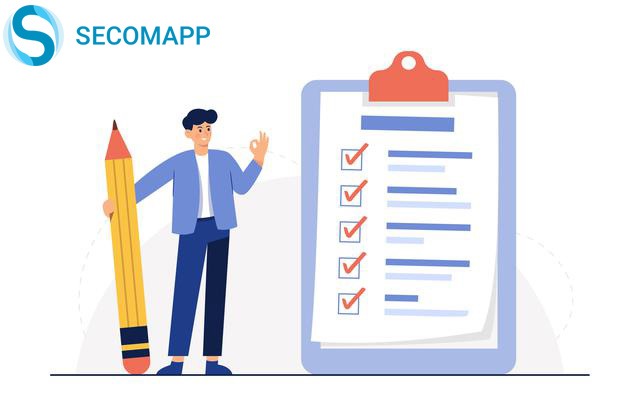 It becomes apparent that users have to know what elements and steps are needed to do SEO for their website. Here is a concise checklist that will help you to level up your e-commerce SEO strategy.
Top-searched keywords and terms related to your business are some of the most crucial elements in improving your SEO strategy. They can help you to understand search queries and popular terms that your customers are looking for. Two important factors indicating the effectiveness of your keyword are its search volumes and competition.
Thereby, keywords are classified into 3 categories, depending on their length. First, head keywords, which usually just have 1 or 2 words and have a high search volume and also competition. Next, body keywords consist of 2 to 3 word phrases with a good search volume and competition, not high, not low. The last one, long-tail keywords, are four or more words with a low search volume but less comparative. So the more suitable ones you can catch and use, the better.
A popular tool to research keywords is Ahrefs which can be used to conduct research about SEO and competitors, topic analysis and keyword, SEO audits, and much more.
2.2. Get Unique Title Tags for Website Page
Unique title tags should be used on every page of your website no matter what your eCommerce business is. The more exact the keyword in your title tag is, the more your website's visibility click-through-rate in organic search results is.
2.3. Include Keywords in Heading Tags
The most prioritized content on a website page is usually the H1 heading. Hence, the H1 on each page of your website needs optimizing to be unique to the page's topic. However, if you want to keep your content readable, do not overuse keywords as they are unnecessary in headings.
2.4. Reference Keywords in URLs
Your URL is the most easily noticeable feature for Google and oftentimes users. An easy-to-read URL facilitates users and search engines to understand your page's context; thereby, help your sites rank higher in organic search results. Besides, repetitive keywords and superfluous words like "the" and "and" in URLs should be avoided.
2.5. Optimize Image File Names and Alt Text
Alt-text is how Google understands an image's context, which can describe the image to help the visually-impaired readers. This helps search engines understand more about how your images and content are related.
Moreover, you should also be concerned about image file names whose title needs to be detailed and user-friendly. For example, if you sell ice creams in two flavors which are Blueberry and Chocolate, the name of the photo describing your product should be kept unique so that Google and other search engines can differentiate between these two different flavors and increase their online visibility.
2.6. Deploy Rich Snippets
When your website appears on a search engine results page, the title tag, meta description and URL are shown. Once using rich snippets, search engines are able to display more specific information about the web page such as 0-5 star ratings, reviews, price, and product availability. Although rich snippets are just temporary, they can improve your ranking in organic search results.
2.7. Run Your Page Through Moz Page Grader
Moz Page Grader is a SEO checker providing instant analysis and reports to help users improve the on-page SEO. You will be able to see how well optimized your page is for the target keyword and how competitors rank for them, thereby improving your content.
2.8. Detect and Solve 404 Errors and Warnings
Errors like "Error 404 – Page Not Found" occur when you remove content from your website, change your permalink, or when your site is linked to another with a misspelled or a wrong link. These cause an extremely negative experience for users. In order to resolve a 404 error, use a 301 redirect. It will automatically redirect a user to your new website's URL if they enter your old one, for example.
2.9. Optimize Off-Site SEO with Backlinks
Using backlinks is considered the most effective way to optimize for your off-site SEO. Backlinks from other websites are used to show Google that your website might be trustworthy because it is "backed" by another site which is highly recommended to be more authoritative and trusted.
2.10. Avoid "Keyword Stuffing"
That brands add in as many keywords as possible on their webpage would cause keyword stuffing. This technique is now outdated; therefore, when you write for search engines, keep things natural. Selected keywords should be related to your webpage content in order to bring the best experience for users.
3. Is Shopify good for SEO?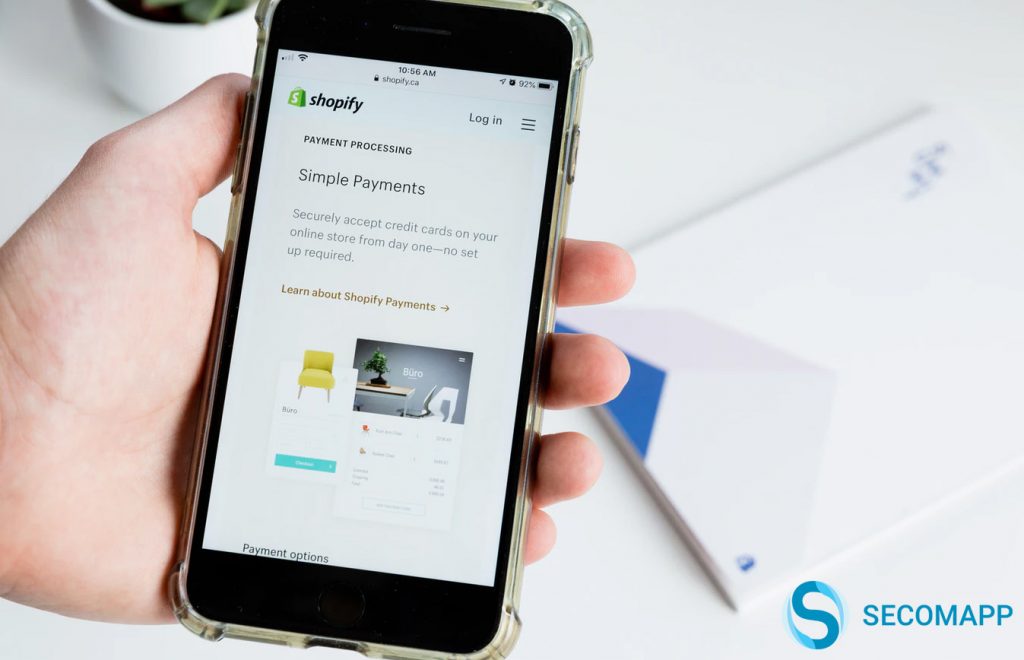 Ranking on Google is that pivotal, but how about on Shopify? What does Shopify offer users to facilitate their sites to rank higher on search engines? To put it another way, is Shopify favorable for SEO?
3.1. SEO essentials
Shopify does do SEO well for several reasons. Firstly, Shopify hits all the SEO essentials.
Specifically, it creates 301 redirects and automatically generates a sitemap for your store, which shows the Google bots which URLs to categorize and then rank them.
It also enables users to manage and update meta tags, the short bit of text that describes each page on your site, as well as canonize URLs to indicate to the Google bots which one is the master version of various similar pages.
Besides, its architecture of intuitive User Interface (UI) is smart enough to simplify navigation despite still depending on your Shopify theme.
Shopify either optimizes these basic SEO necessities for you or allows you to do that manually.
3.2. Mobile-friendly design
Furthermore, Shopify has a mobile-friendly interface. No matter which Shopify themes you apply for your site, most of them are mobile-friendly, meaning that Shopify-based e-commerce stores perform properly on phones and tablets. This is significantly crucial to SEO because of Google's mobile-first indexing which determines the desktop experience as the first priority. If the website works smoothly on desktop computers, its ranking will be boosted.
Nonetheless, since the number of users surfing the web via mobile devices is considerably increasing, Google has now made your website's mobile version to be the main factor in deciding whether it is "friendly" or not. Hence, not only is every Shopify theme equipped with the ability to enact mobile checkouts, but you are also offered a lot of responsive mobile themes to make your store fully mobile-optimized. (ie. easy to resize for various types of screen sizes).
3.3. Security Enhancement
One of SEO's jobs is to improve your website security to avoid unexpected malware and loss of data. If you want to strengthen your online store's security, it is necessary to improve its SEO capabilities. As a result, when your site is considered a safe and secure place, it is more likely to appear on the top ranking of a search engine results page (SERP).
Google can acknowledge whether your Shopify store is safe and secure or not. Unless you updated security software, the chances for your online store to rank higher on SERPs will be reduced. Therefore, the essentiality of optimizing your Shopify store is undeniable.
When it comes to checking website security, search engines like Google are extremely strict. Fortunately, the SEO campaign aim is to enhance your site security, so you should consider investing in SEO to increase your rankings on search engines and protect your site at the same time.
3.4. Performance Measurement
SEO is a long-term process that requests chronic monitoring and patience. Your SEO campaign needs to be monitored in a proper way to ensure your Shopify store is driving traffic and sales as well as generating leads as much as possible. But do not worry too much, SEO will help you to do that. You can measure your performance to know how to adjust it and maybe deploy better tactics for your online store.
People may find it challenging when managing an eCommerce website. That is the reason why SEO is the best fit method to set up an online presence for your business. SEO will guide you through your difficult journey and enhance your Shopify performance. Tracking and recording results on a regular basis will boost your online business's web visibility and achieve a higher ranking.
3.5. Available SEO apps
Shopify has its own powerful support store, which is Shopify App Store, to assist store owners better and provide proper solutions for each of them. This app store covers a huge number of apps in most aspects, and SEO is no exception. Thus, if there is an SEO problem that you find too complicated to adjust in the code, there are both free and paid apps available to help you out.
In terms of SEO apps, you can opt for some in hundreds of them depending on your needs for your website. They may include optimizing images/videos/landing pages, conducting SEO audits, and more than these. Shopify has offered you a huge advantage no matter how good at SEO you are. If your strengths are not relevant to this optimization thing, you have SEO apps backed you up. But if you are already able to do this by yourself, the right SEO app with comprehensive SEO strategies will upgrade your website to the next level.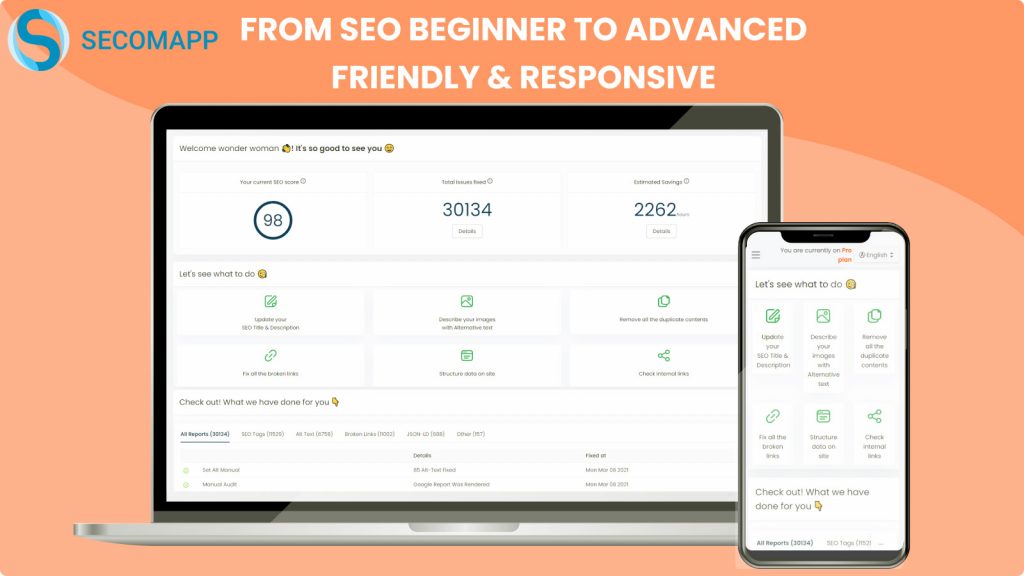 For example, the SEO Booster app, which is listed as TOP SEO apps on Shopify, will help users to improve image search and drive organic traffic in a quick, fully SEO-optimized way. Besides, you don't even have to worry about technical terms as all issues are auto-checked. SEO Booster has proven its productive work with many times displayed on Trending Global apps on Shopify, top-picked for Hongkong and Chinese market.
It is undeniable that having a suitable tool to quickly help you optimize your store is incredibly pivotal to win the top spot on search engine results pages.
In conclusion
Shopify seems to be an extremely favorable platform to perform SEO strategies, which are indispensable for each and every business. It is, hence, highly recommended that you should extensively employ this practice in order to be visible and attract customers. Specifically, if your primary platform is Shopify, take full advantage of SEO apps on it to optimize your website, even when you are an amateur, in a comprehensive way.