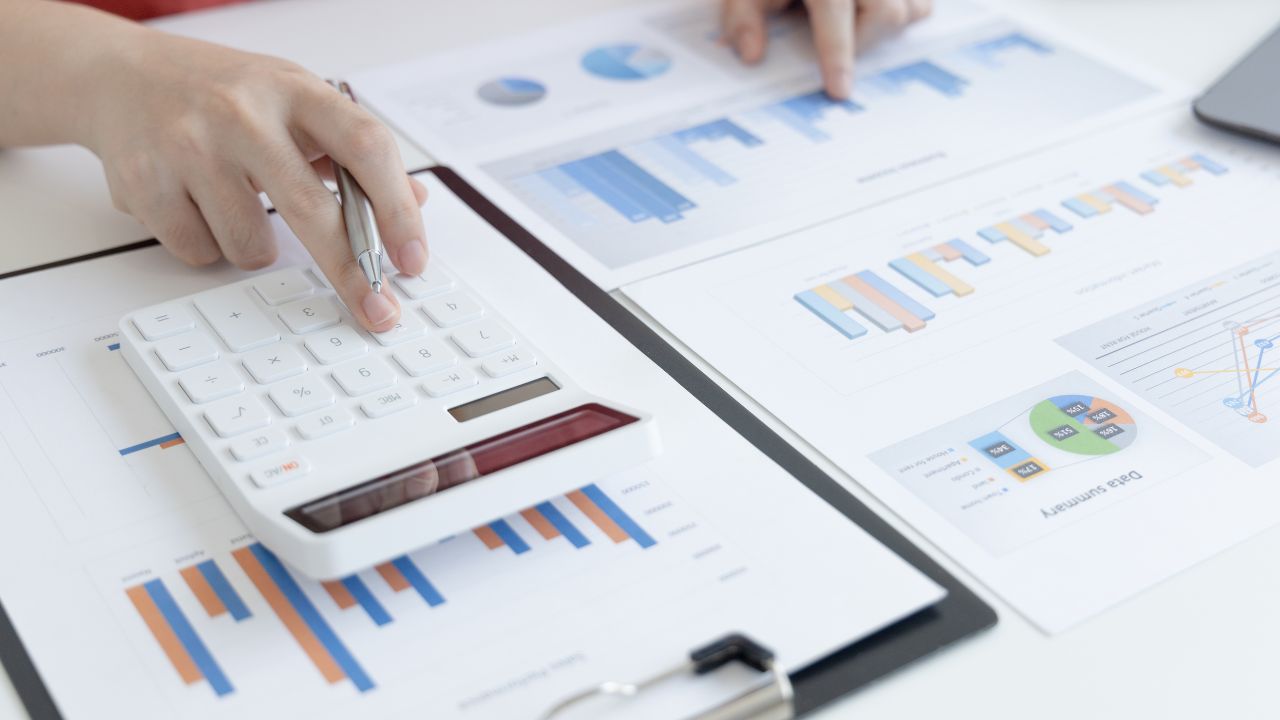 6 Strategies to Boost Your Store's Average Order Value
When a customer visits your online store and starts shopping, they have a pretty good idea of the products they are going to buy and the kind of money they are willing to spend. However, as a store owner, you have several options at your disposal to make each of these transactions more profitable. Increasing your store's average order value is one of the most effective ones.
But, before we get into that, let's see what the average order value is.
What Is the Average Order Value?
An average order value, or AOV, is defined as the average amount of every order that was placed with your business. It's difficult to get an idea about the kind of money you can expect, as average order values can vastly differ from one another depending on the industry or, in the case of eCommerce, even depending on the devices shoppers use.
For example, the highest average order values are made on desktop devices. The average order value on desktop devices is $179.98, whereas the AOV on smartphones is $125.57. Now, that is somewhat surprising, given that smartphones generate 72% of the online store traffic. There are a lot of reasons for this disparity, the most obvious one being the unparalleled comfort of shopping via a desktop browser.
How Is Average Order Value Calculated?
The math behind AOV is pretty simple: take the total revenue of your online store and divide it by the total number of orders.
For instance, if your store's revenue in March of 2022 was $3500, and the total number of orders for that month was 50, then your average order value is $70. In other words, online shoppers spend an average of $70 at your online store.
Six Strategies for Boosting Your Average Order Value
Boosting AOV is a great way of increasing your revenue without spending additional funds on marketing. That's essentially what makes it such an important strategy, especially in eCommerce. You are simply getting your customers to spend more with a few tweaks.
We've chosen six tweaks to boost AOV that are most likely to produce the best results:
1. Provide free shipping on orders over a certain price point.
The most obvious way in which you can boost your store's average order value is by offering free shipping for purchases above a certain amount.
For example, if you were to head on over to Wayfair and check out their Garden Sofa Sets page, you would find that they offer free shipping for every order over £40 for most of the UK. They say most because free shipping doesn't apply to locations such as the Isle of Man.
If a customer is placing an order for something as large as furniture, shipping fees can often become a huge additional cost, so free shipping over £40 will most definitely attract their attention and put them at ease. Of course, the brand has already factored in the actual cost of shipping into the price.
The great thing about shipping is that it works even better for smaller orders, especially those that are slightly cheaper than the actual shipping cost. If a customer places an order of $40 and your free shipping threshold is $50, let them know by using a notification or a pop-up message. In most cases, they will add at least one small item in their shopping cart to qualify for free shipping, even though they didn't plan on getting it.
2. Showcase Your Premium Products
In other words, make sure that your customers know all about the benefits they will experience if they opt to purchase a more expensive version of a product they originally intended to buy. This is also known as upselling, and there are several ways in which you can do this.
Amerisleep does a really good job on their memory foam mattresses page by allowing you to compare their products side-by-side. They're giving you a quick and easy overview of two comparable products—the one they want to buy and a superior but more expensive version of it.
Upselling works best when it's used in moderation and if it's not overly pushy. For example, it's pretty difficult to get someone who wants to purchase $100 to spend $100 more on something else. Instead, nudge them in the direction of a premium product that costs $20 more. Advising them as a friend, not as a salesman, works great too, as long as your suggestions make sense.
Another way in which you could upsell is by directing shoppers to a specific upsell page before they proceed to checkout. Offer them a more expensive product and let them know they can get a 20% discount if they were to purchase it right now. The discount provides better value, and the time-sensitive deal creates a sense of urgency. Most shoppers won't be able to resist the combination of the two.
3. Make Product Customization Attractive and Easy
Great UX design will also help boost your online store's average order value. Shoppers will not bother to click on several different links just so they can view extras for the product they want to order. Instead, your website's UX should be intuitive enough to make this process as smooth as possible.
We've all made purchases on Amazon and often bought items that were suggested below the actual product instead of our original pick. However, the Dollar Shave Club takes it a step further as showcased on their Metal Handle with Diamond Rubber Grip page.
Their shop allows you to purchase blades and grips separately, so you can find just the right combo for yourself, which is great. But, what's even better is that they spare you the hassle of browsing for blades that are compatible with that particular handle – they showcase them right next to the actual product you were looking to buy. From there, you can easily add the blades and other compatible products to your cart in a matter of seconds, so the AOV increases.
Now, changing the UX of your online store might or might not be an easy feat, depending on which platform and CMS you are using, so you need to look into that. If it's something that can be improved with a quick fix, then, by all means, do it.
4. Create Products out of Bulk Orders
You can do your best to offer individual items to customers and hope they will create bundles themselves, but the truth is, they are not likely to do so unless you make it easy for them.
You can make the entire process a joy for them by anticipating their needs. This is something that Sola Wood Flowers does perfectly, as demonstrated on their Wood Wedding Flowers page. They take into consideration that a large portion of their visitors will be shopping for flower arrangements for a wedding and provide several different options to choose from.
Instead of having their customers go through hundreds of their products and then bundle them, they have created a separate page on their online store dedicated to bundled wedding products. From there, customers can easily shop in bulk, customize their purchases, and even get someone to do it for them for an additional fee. This saves their shoppers a ton of time and alleviates at least a fraction of the pressure associated with organizing a wedding.
Another great tip when it comes to bundling would be to use it in combination with discounts. For example, if you were to discount a $20 product to $14, your AOV would go down. But if you were to sell two $20 products as a bundle for $28, the discount is still the same, but AOV would go up.
5. Cross-Sell Intelligently
Cross-selling, just like upselling, works best when it makes sense. If the item a customer wants to buy has a logical connection with another item, let them know about it and why it would make sense to buy them together. Instead of getting someone who has bought a laptop from you to get a gardening hose, suggest getting a mouse, keyboard, or an external hard drive to go with it. Simply put, advise your customers in a way that one of their friends might.
As demonstrated on their Crew Socks page, MeUndies, a shop that sells upscale underwear, socks, and related accessories, has perfected this approach.
Once you add one of their products to your shopping cart, you will be suggested to "Complete the Look" with several products that go together. They even suggest matching pajamas, onesies, and underwear to go with the socks you are looking to purchase. Not only do they save you a lot of time browsing for complimentary products, but they also enable you to quickly add them to your cart without having to visit the actual product page. Once you sell two or more items, your average order value will increase.
6. Highlight Savings through Price Anchoring
Last but not least, another effective way of getting your customers to boost your AOV is to highlight savings through price anchoring. This tactic is especially useful if you are looking to sell expensive products. Since shoppers tend to think of pricing in relative terms and not in absolute values, you can make them think that your product is cheap by offering it at a different price than the initial one.
Let's take a look at how Mannequin Mall leverages this strategy to sell its mannequins, as demonstrated on their Male Athletic Kettlebell Weight Lifting Mannequin page.
The initial price for the mannequin is $720, but with a big discount of 40%, the customer saves $290.01. The clever thing about this is that everything is laid out, including not just the old price and the discount but also the item's new price, as well as the amount a customer will save if they decide to purchase it.
Price anchoring also works well if you were to put two products against one another, with the first one being cheaper and the second premium offered at a discounted price but still priced slightly higher than the first one.
The customer will be more likely to opt for the more expensive product since they will perceive it as better value although they will be spending more money than they initially planned.
Conclusion
The great thing about the average order value is that you can easily use it to your advantage since you are applying the aforementioned strategies to visitors that want to purchase in your online store. The intent is already there, and it's up to you to guide them and help them discover other items that might be useful to them. Also, getting your existing customers to spend more is always easier than acquiring new ones. We hope you will find this article helpful. Good luck!