According to Statista, online shoppers went up to 2.14 billion in 2021, and there's no doubt that these numbers will continue to grow in 2022.
There's certainly no lack of online shoppers, but having the knowledge and expertise needed to implement effective marketing strategies that attract and convert new customers is where things get sticky for a lot of small-to-medium eCommerce businesses.
Never fear! We understand how much the marketing game has grown in complexity. And to help you on your way to eCommerce success, we want to share ten simple (but comprehensive) strategies that will make your sales out of this world.
1. Simplify and Optimize the Checkout Process
Drip estimates a 70% cart abandonment rate for all industries, listing tiresome, lengthy checkout processes as one of the most common reasons.
Another problem is not having multiple payment options for users. Even though having just one option seems convenient, the reality is quite different. Your best bet is to get the customers to pay in a single go, and with a platform they already use.   
To get rid of all the cracks and bulletproof your checkout process to increase your conversions, here are a few things you could implement:
Make it easy to navigate to the payment page
Always let your buyers see the cart
Hire beta testers to find bugs and insights to improve the checkout process
Add multiple payment options (Include cryptocurrency payment options if possible)
Eliminate any external links from your checkout pages
Let your customers buy without creating an account
A good rule of thumb is to let your users visualize their items on every screen of the checkout process. It's easier for customers to go through the process if they keep in mind what they're buying.
2. Collect and Display User Reviews at Scale
People want to know the user experience of a product from the customers who've used them before. In fact, 78% of shoppers say they trust online reviews as they would trust a friend's recommendation. 
Think about it yourself. Would you ever buy a product with zero reviews online compared to one with tons of reviews? Reviews left by previous customers let new visitors know that they can trust your brand and the quality of your products.
Here are a few strategies you can implement in 24 hours to increase product reviews and feedback for your eCommerce:
Send an email asking for feedback after a product is delivered
Use push notifications to encourage feedback – especially if you're using a mobile app
Give exclusive discounts for those leaving an honest review (you can set the number of characters as a trigger)
Promote special deals to get video reviews or reach your top fans
Run ad campaigns to get reviews on your social pages – the investment is worth the results
It is not just enough to collect more reviews for your products – you must use the reviews the right way to make the most out of them. Have features that let the customer arrange how they want to see the reviews. Amazon is a perfect example to follow for displaying customer reviews correctly.
However, why stop there? Show product reviews any place it makes sense, including (but definitely not limited to):
The checkout process. Reminding customers of past buyers' great experiences is sure to move the needle on their purchase process.
Their own special landing page. Create a "wall of reviews" page to display all the positive reviews you've gotten on your site and social media.
Social media. Share the best quality reviews on social platforms and show appreciation to your happy customers
Respond to reviews anywhere they exist. Showcase how your team turned a bad review into a five-star review to highlight your awesome customer service
Online reviews are the best tools to build trust, but they are also content, so don't be afraid to use them in your marketing campaigns.
3. Optimize Product Pages for SEO and User Experience
Amazon gets close to one-fourth of its traffic, over 500 million visitors per month, from organic searches. If you are not optimizing your web pages, blogs, and product pages for SEO, you are missing out big!
However, competition is fierce in many spaces, so finding the right approach to win over real estate in search engine result pages (SERPs) is crucial for sustainable growth:     
Find medium- and long-tail keywords around the problem your products solve
Optimize your titles, meta descriptions, images, and copy using your target keyword and its variations (on-page SEO), or try more advanced optimization techniques
Add relevant information about the product and its uses in FAQs or stories
Add a video or images from multiple angles
Create content around your product pages to help them rank
Another essential part of SEO and online selling, in general, is user experience. Things like website speed, smooth navigation, one-click payment, live chats, and website search functionalities are some of the core features to work on to provide a fantastic user experience.
>>> 8 easy steps of Shopify SEO Optimization to TOP 1
4. Build Content Hubs Around Your Products and Optimize Their CTAs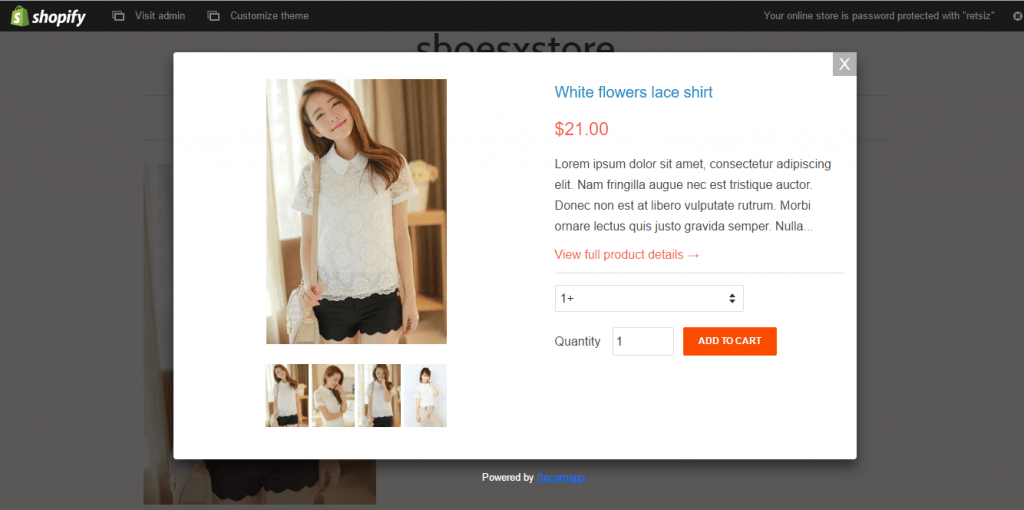 A content hub, in simple terms, is a focal series of pages interlinked to each other that cover one specific topic. They are a great way to build thematic relevancy for your website and make it easier to focus your content marketing efforts.
Even though the primary purpose of content hubs is to educate your audience and build organic traffic, you can also use them to promote your products organically by:
Adding a CTA at the end of each page to a relevant product
Using your product as part of the story you're telling in your content
Creating freebies you can share at the top of the pages
Adding a CTA in the form of an ad in the middle of the page
However, it's crucial that you don't add too many CTAs and offers on every page. For example, if a page is only 500 words long, it might be better to add only one CTA at the end.
5. Showcase Your Products in Videos
96% of people find videos helpful, and close to 75% of shoppers say they are more likely to buy a product after watching a video explainer.
Video explainers of your products let users know details of your products within a few minutes or even seconds, helping them decide if the product is suitable for their needs.
To craft the best videos possible, here are some tips to optimize your videos to drive more sales:
Focus your efforts on sending a single message
Optimize the video for search engines like YouTube and Google
Use an attention-grabbing thumbnail and headline to improve your CTRs on social platforms
Hook the audience within the first few seconds
Create a cinematic video for social media and another focusing on a story for your product page
6. Use Email Marketing Automation
Email marketing keeps growing as one of the most cost-effective channels for online conversions, topping at a massive 4200% ROI in 2019.
You can think of emails as small landing pages or ads you can send directly to your email subscribers without spending thousands of dollars every time you send a new campaign.
To set up your email marketing for success, there are three essential stages you need to cover:
Build your email list.
After bringing visitors to the website, the next step is to turn them into qualified leads which is usually by acquiring their names and email address. You can provide lead magnets like free resources, checklists, and more, to entice new subscribers.
Plan and implement your funnel.
You can use email to share content and offers, communicate important events like holidays, and/or celebrate customers' milestones. You need to build your funnel in a way that nurtures your leads to bring them closer to conversion.
Analyze the results and optimize your campaign.
Email marketing requires constant experimentation to be effective. Every email you send will be a new data point to learn what works and what doesn't. Pay special attention to open rates, CTRs, time sent, and response times (if applicable). These metrics will give you the insights needed to make the next campaign better.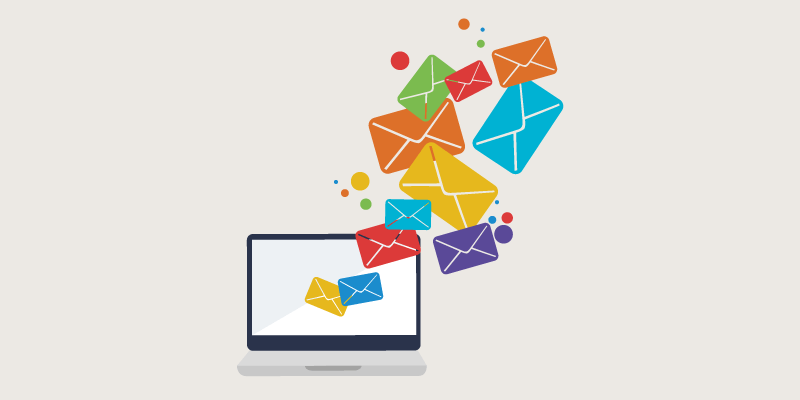 The biggest perk of this channel is how easy it is to automate and personalize. You can create flows that trigger when a potential customer subscribes from a specific page or interacts with a particular product/content, or you can add automatic personalization to make it easy to scale and create flows that last for months.
What's more, if your eCommerce brand uses a mobile app, you can gather data from those interactions to further understand your users and create more personalized campaigns that take, for example, the amount of money a customer has spent into consideration.
7. Take Advantage of the Short Video Format on TikTok, Instagram Reels, and YouTube Shorts
Many marketers believe that short videos are the future of content creation. Platforms like YouTube, TikTok, and Instagram promote short videos more than any other form of content.  
All you need is one successful video to get thousands of eyeballs on your product pages.
But before you start uploading, it's essential to understand what kind of videos you'll need to create:
80% of your videos should be top-of-the-funnel videos. These are light videos focused on providing helpful information or entertainment. You can feature your product, but don't push a sale. It's more about getting your brand/product into the social media zeitgeist.
The other 20% should be product-led videos. Showcase your product in action, and tell stories where your product is the hero, but keep it brief and fun.
Another path worth considering is working with an influencer in your space. To find the right person, keep these questions in mind:
Is my target audience watching this influencer's content?
Do I want to drive awareness or conversions?
How will I measure success?
Is this collaboration within my budget?
Will the ROI be worth it?
How much help will the influencer need to build the content?
Not all influencer campaigns or influencer audiences are created equal. Remain thoughtful with your marketing budget and be willing to push or pull levers whenever necessary to maximize your ROI.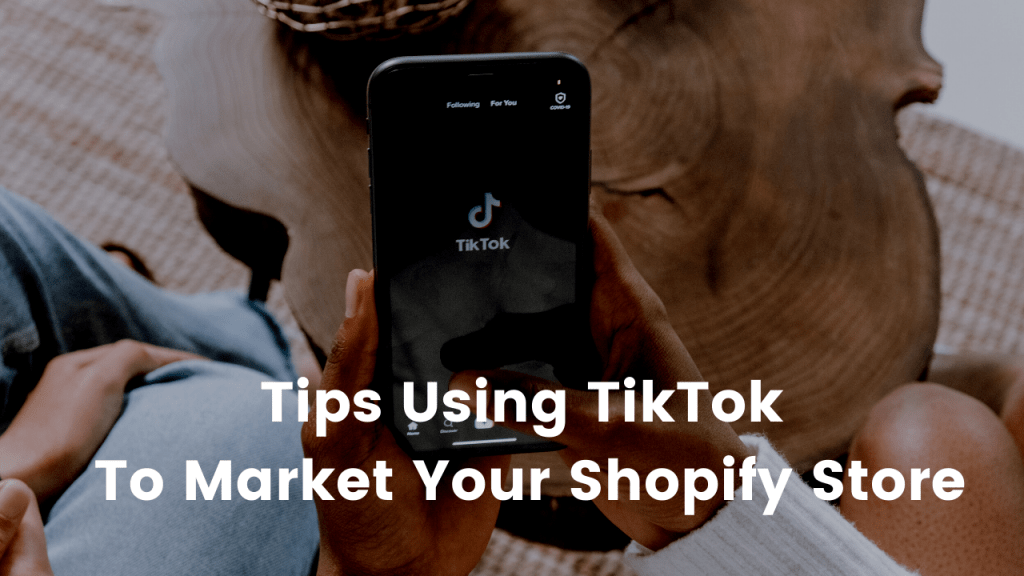 >>>7 Tips Using Tiktkok to Market your Shopify Store
8. Launch an eCommerce App to Own Your Audience
About 79% of consumers purchase products online using their smartphones, indicating that you need to make your website mobile-optimized to make it easy for smartphone users to buy. But today, just having a mobile-optimized website is not enough.   
Launching a mobile app for your eCommerce store creates a fixed-cost channel for driving customer engagement, promoting new products, boosting lifetime customer value, and improving customer retention. Building a branded app for your business, whether you hire a developer or choose a no-code/drag-and-drop app builder, will pay off tenfold by giving you more control over your audience and data:
An app generally gives users 6x speed compared to mobile-optimized websites.
You can use push notifications to lower cart abandonment, send offers and reminders, and collect reviews.
By owning the platform your customers buy from, you can collect better user behavior data to help you improve funnels, descriptions, UX, etc in other areas of your marketing.
However, the best perk is that you won't rely on other platforms like Facebook to market to your audience, lowering ad spending and avoiding issues when their tools crash.
9. Use Live Chats and/or Chatbots on Strategic Pages
40% of consumers don't care if they get answers from a bot or an actual human as long as the information they are provided is correct. In 2022, chatbots have become more effective and efficient, allowing your potential customers and your business to:
Get answers to common questions quickly and without friction
Find additional resources to help them make a decision
Save time and money by reducing the staff workload
Reduce cart abandonment
Increase user retention 
But just like any other tool, they are not meant for every situation. You'll still need a support team for more complex problems or for those customers that require human interaction before moving to the next step.
The best solution? Both! Use eCommerce Chatbots on informational pages like category pages, blog content, and the homepage. Use live chats on product pages and the about us pages, where people would want to interact with a rep instead of a bot.
As always, it's all about understanding the user's intention.
10. Tell a Cohesive Story Across Your Channels
Storytelling is one of the best ways to increase your brand awareness and attract loyal customers to your business. However, if your stories don't match, people will stop trusting you. When you promote your content on various marketing channels, ensure that your content is complementary and avoids contradictions.
When it comes to telling a cohesive story across multiple channels, it's important to understand how each platform and its content format help deliver the messaging and choose the angle you want to focus on early in the game.
Platforms like TikTok, Instagram, and YouTube are great for being more direct about your brand, showing your more fun side, and growing awareness. On the other hand, your website's about page and blog help users understand your points of view and build a connection with your brand.
It's not just what you say, but how you say it. For visual pieces, you'll need to be consistent with the colors you use, the hierarchy of the elements, and the language itself.
Growing an eCommerce business has become increasingly difficult thanks to ferocious market competition, but it's also more flexible and open than ever before. Choosing and implementing the right strategies and technologies can put you years ahead of the competition.
If you're not sure where to start, talk to your existing customers to learn how they found you and the reasons they bought from you. If possible, interview some of them to have more qualitative information.
Knowing your audience is always stepping one, and when you're ready, pick one of the strategies in this list and see your sales skyrocketing in no time.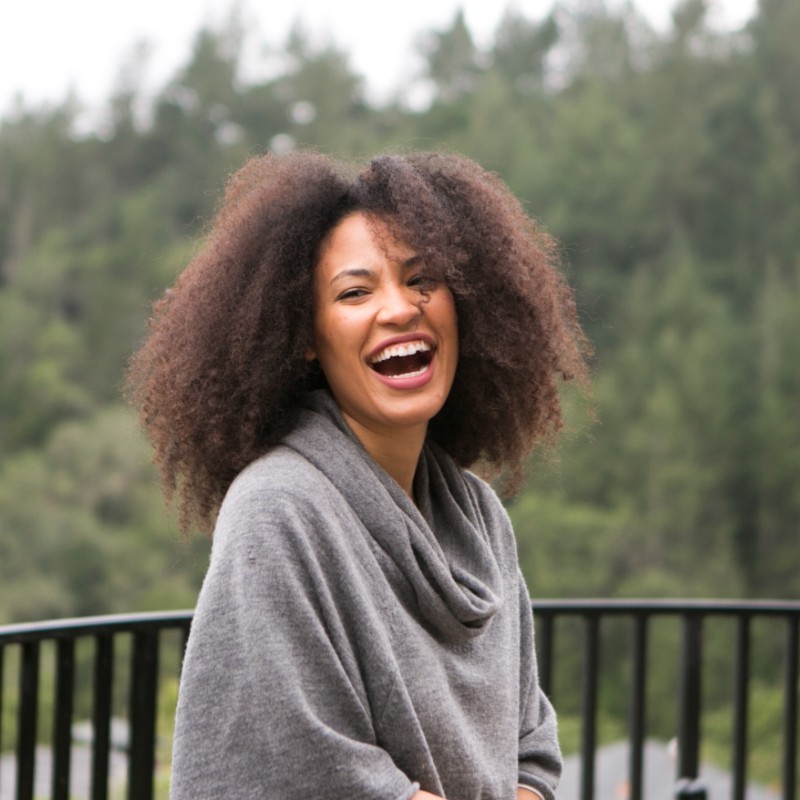 Gabrielle Wooden is a writer, specializing in multimedia storytelling, and is currently the Senior Content Marketing Manager at Tapcart, a mobile app builder for Shopify stores. Gabrielle has considerable expertise in writing content and developing growth marketing plans for companies of all sizes across the digital marketing process.