A successful sales process starts with identifying a potential customer, turning them into a quality lead, a good prospect, and finally into a paying customer. But you can only get quality leads with a good lead conversion funnel.
A lead conversion funnel is a visual representation of the steps a lead has to go through to turn from being a random web visitor to being a quality prospect. The funnel makes it easy for a sales team to comprehend why the leads make contact, either convert or not.
You can create a winning lead conversion funnel that will better your conversion process in just a few steps. Read on to learn more.
1. Identify the typical buyer journey
Understanding your customer's journey is the main key that unlocks the highest potential of your lead conversion funnel. By understanding your customer journey, you can identify user behavior and personalities. This helps you easily turn your leads into customers.
Your typical customer journey could look like potential customer A seeing your product on an Instagram ad. The potential customer follows the link to the web landing page. After seeing the product, they look for online reviews to get more information. They then add the product to their shopping cart and complete the checkout process.
However, while identifying your typical customer journey, you need to consider the nonlinear customer journeys, which tend to be more common. All your qualified leads' journeys are influenced by customers' preferred sales channels, personal interests, and financial situations.
If you are not sure how to classify your potential customers, you can use options like heat maps to see how customers interact. Heat maps show you what customers click and scroll through your site pages.
Here are examples of a click heat map and a scroll heat map:
The map shows a live count of the number of clicks in each section and the cumulative number of clicks each web page records. The scroll map works similarly but with a different representation, as shown below.
Besides the heatmaps, you can also group different customer personas based on purchasing behaviors or interactions. This will help you create better customer journeys, encouraging them to move on to the next stage of your funnel. It also leads to a better user experience.
2. Define the goals for each stage
A successful conversion funnel is divided into three essential parts—the top, middle, and bottom of the funnel. Each defines how well the next will perform, so set SMART goals that allow you to work through each stage without losing momentum or people's attention.
The top funnel is the awareness stage and is all about getting more people to learn about your brand. The ultimate goal should be gaining people's attention. For instance, your goal can be to gain high-quality traffic, which you can achieve through customer-centric content strategies.
The middle of the funnel is the consideration stage. Most of the leads you get to this stage already know about your brand through organic searches or marketing campaigns. Hence, your focus should be on proving you are the best option.
For example, your goal can be to grow your audience engagement rates. However, this stage is more likely to take longer than the rest since you might need to use various strategies.
Most people you get to the third stage have graduated from being general site visitors into leads. Most will make a purchase, though it is still possible to lose a few. Your main goal can be to ensure conversion and maybe promote repeat purchases.
3. Craft content for each stage of the funnel
The conversion funnel stages require different relevant content because each has a different purpose. You can use strategic content for the brand awareness stage to get your brand name out there and generate traffic.
Create visually engaging content with information about your brand, like videos and interactive social media content. For instance, on Instagram, you can use polls and quizzes on your stories and link your blog articles on the Link feature.
Here's an example of Vogue's Instagram stories using the link feature:
Next, you need to gain your prospective customer's trust and encourage them to consider your products over others. You need content like customer reviews, email marketing series, product comparisons, and product guides.
Here's an example of an air fryer product guide by Phillips:
In this stage, you can also use track an email tools to identify genuinely interested and unqualified leads as part of your email campaign.
For the final stage, you need to convince your quality leads to make a purchase or take your desired action. You can use case studies, free trials, product demos, and price comparisons. Also, include strategic CTAs to encourage more people to complete the checkout process.
4. Create strategies for each stage
To achieve the goals in each of the three key stages, you need to develop specific lead conversion funnel strategies. For example, you can go for content marketing strategies for the first stage to get people's attention.
Here are some of the strategies you can use for this stage:
Create social profiles on all popular platforms
Influencer marketing
Media interviews
PPC ads to increase traffic
Publish engaging blogs
For the customer interest and consideration stage, your strategies need to help you gain the target market's trust in your brand and products. So for this stage, try different visual content marketing strategies, like videos that make people feel they need the product.
Your strategies should encourage potential buyers to make purchases by gaining the potential buyers' confidence. You can use social proof like customer reviews and testimonials on your sites, which also improves your ranking on search engines like Google.
Research shows that 89% of consumers worldwide will read online reviews before buying products. You can also run sampling, free trial campaigns, and other customer-centric marketing activities.
5. Focus on retaining and growing your customers
All your marketing efforts put in your lead conversion funnel are in vain if you cannot retain customers. So despite how good your conversion rates are, you need to develop retention and customer growth strategies.
Research shows your existing customers are 50% more likely to try new products and services from you. Your current customers are also more likely to spend 31% more than your new customers, and most tend to be multi-buyers.
One of the most effective customer retention strategies is loyalty programs. They encourage repeat customers by offering exclusive rewards and offers. Ensure your product is highly personalized and has motivating perks.
For instance, members of Amazon's Prime loyalty program enjoy special perks like free and quick delivery, exclusive deals and discounts, and cashback.
The other strategy is offering product updates. If you are constantly working on product updates, you can retain your customers. You can also ensure your customers have a better user experience.
You can also run win-back campaigns that encourage purchases from customers who have not shopped or used your services in a while. Here is an excellent example of H&M's campaign:
Other retention and growth options can be targeted promotions, discount codes, sending cart abandonment emails, and cross-selling.
6. Track your performance.
You won't know whether your lead conversion funnel is working unless you track the performance of the different stages. You can do this by monitoring specific metrics for each stage, collecting your customers' feedback, and utilizing tools like Google analytics.
One of the key metrics is conversion rates. It helps you understand how well your lead conversion funnel is working and the steps your website visitors take that lead to a purchase. You can calculate each landing page's conversion rate with this formula:
Number of conversions/number of total visitors x 100
The other metric is the click conversion rate. This one helps you learn the number of site visitors you can convert from quality prospects into leads. Your lead conversion funnel requires revisiting if you attract quality traffic but only achieve a few conversions.
You can also measure the retention rate. Find out if the customers you get through your lead conversion path turn into return customers or become loyal customers. The formula to get the retention rate percentage is:
Number of customers who make multiple purchases/Number of customers who only make one purchase x 100
Your customer feedback can also help track your lead conversion funnel's performance in each stage. You can collect this information through surveys. Remember to include relevant questions for each stage.
The other option is to use Google Analytics. Its tracking feature enables you to track your conversion rate and other key factors all along your conversion path. It also helps you understand exactly how your target customers go through your lead conversion funnel.
Summary
If you want to grow your conversion rates by gaining more quality prospects, you need a good lead conversion funnel. Take the steps discussed above to create one for your business.
Start by identifying the typical buyer journey, then define the goals for each stage, and create content and strategies for each funnel stage. Next, make sure you retain and grow the customers you are constantly gaining. Finally, track your performance.
Follow these steps to create a conversion funnel that yields the best results.
Author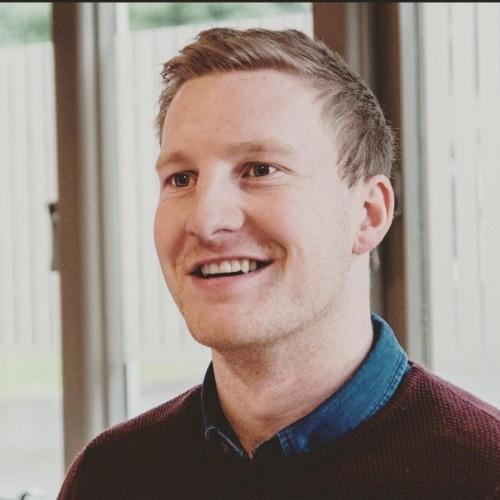 David Campbell is a digital marketing specialist at Ramp Ventures. He helps manage the content marketing team at Right Inbox. When he's not working, he enjoys traveling and trying to learn Spanish.