Unlocking the Power of AI Tools: How Artificial Intelligence is Transforming Industries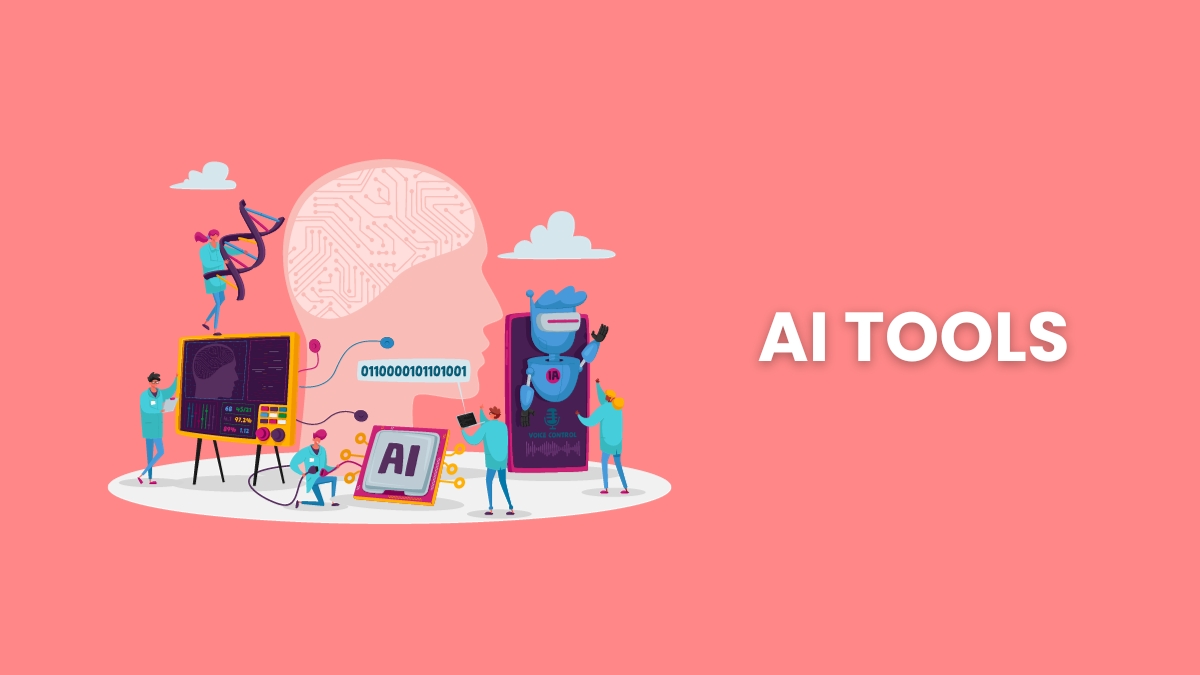 13 November, 2023
No Comment
For quite some time now, Artificial Intelligence (AI) has been the buzzword in the business world, and not without reason. The potential of AI tools is immense, and due to that, we're witnessing an AI revolution in many industries. 
In this article, we will explain how AI tools are reshaping the business world and unlocking so new possibilities. 
These tools can be applied everywhere, and here we're going to focus on some of the most important areas: healthcare, finance, manufacturing, retail, and eCommerce. Moreover, we'll dive into the potential benefits and challenges. 
So, let's get started. 
Understanding AI Tools
AI tools encompass a diverse array of technologies designed to mimic and augment human intelligence in various tasks. At their core, these tools are powered by sophisticated algorithms and data-driven methodologies that enable machines to learn, reason, and make informed decisions. 
Among the most prominent categories of AI tools are Machine Learning, Natural Language Processing (NLP), and Computer Vision. 
Machine Learning involves training algorithms to recognize patterns in data and make predictions or decisions based on those patterns. 
NLP, on the other hand, focuses on enabling computers to understand, interpret, and generate human language, paving the way for applications like chatbots, language translation, and semantic analysis. 
Meanwhile, Computer Vision empowers machines to interpret and process visual information from the world, enabling applications such as image recognition, object detection, and facial recognition. With the advent of no-code technology, for example, WeWeb development platform, it has become easier to create complex applications, making artificial intelligence and computer vision more accessible to businesses and individuals alike.
These categories of AI tools are not only redefining industries but are also shaping the very fabric of how we interact with and harness technology in our daily lives.
AI Transformation Across Industries
AI tools are widely spread across all industries. It's almost unthinkable that there is still an industry that's not making use of its advantages. 
So, let's see which industries have seen the greatest benefits of these Machine Learning-based technologies. 
Healthcare
The scope of services that AI tools have to offer to the healthcare industry is immense and it still grows. Artificial Intelligence helps both patients and healthcare professionals in more than one way. 
Doctors and medical scientists in general mostly benefit in terms of diagnosis and treatment advancements as well as drug discovery and personalized medicine. AI can help with speeding up the diagnosis by analyzing test results, patients' medical data, and scans. This can also help with setting the treatment based on the analyzed factors such as genetic predispositions, illness stage, and comorbidities.
The use of AI tools for patient care and remote monitoring has revolutionized healthcare by providing continuous and personalized support to individuals. This proactive approach enhances patient outcomes, reduces hospital readmissions, and empowers individuals to actively participate in their well-being, even from the comfort of their homes.
Finance
AI tools bring high-value to the financial sector, especially in the aspects of fraud detection and risk assessment. With the help of AI, abnormal behavior that can be a signal for fraud can be easily assessed. 
Even though the banks operate by using very strict frameworks, hackers manage to breach the systems from time to time. That unlocks the door to commit financial crimes, and AI tools do a great job of preventing that. Noticing that something is off and detecting abnormal behavior would be much harder without the help of such tools. 
They also play a vital role in risk assessment. By analyzing historical data, market trends, and various external factors, AI-driven risk assessment models can provide more accurate and timely insights into potential risks across industries. This enables businesses and organizations to make informed decisions, allocate resources effectively, and implement proactive strategies to mitigate and manage risks more efficiently.
Manufacturing
Another industry that greatly benefits from AI tools is manufacturing. 
Artificial Intelligence is ushering in a transformative era within the manufacturing industry, revolutionizing processes, efficiency, and innovation. One of the most profound impacts of AI is its ability to optimize production workflows through predictive analytics. By analyzing historical data and real-time information, AI systems can forecast demand patterns, equipment maintenance requirements, and potential production bottlenecks. AI recruiting software  has also revolutionized the hiring process by efficiently screening candidates, identifying top talent, and streamlining the selection process, ultimately improving workforce quality and retention rates.
This foresight empowers manufacturers to make proactive decisions, reducing downtime, minimizing waste, and enhancing overall operational efficiency. Moreover, AI-powered quality control mechanisms can identify defects with unmatched precision, ensuring products meet stringent standards before reaching consumers.
Remember that we mentioned how good AI tools are when it comes to understanding customer behavior? Well, that's especially seen in this industry.
Beyond process optimization, AI is driving a paradigm shift in product customization and personalization. Advanced AI algorithms can interpret customer preferences and market trends, allowing manufacturers to tailor products to individual needs at scale. From personalized packaging to configurable product features, AI enables a level of customization that was previously unattainable.
Retail and eCommerce
By its nature, the retail sector and eCommerce in general, engage with customers in a digital environment. Thus, it's no surprise they are closely connected to AI tools. 
AI helps with leveraging intricate algorithms to analyze customer behavior, preferences, and purchase history. By doing so, these systems provide highly personalized product recommendations, creating a tailored shopping experience that enhances customer satisfaction and drives sales. 
This level of personalization not only increases customer engagement but also fosters brand loyalty, as shoppers feel understood and catered to in their unique preferences.
Now, AI is making conversations smarter, and conversational intelligence platforms like RingSense are showing how. As a cutting-edge tool for sales teams, RingSense uses advanced AI to analyze sales discussions across calls, emails, and video meetings, providing clear guidance for optimal steps. 
This AI-driven empowerment has revolutionized sales performance, helping teams consistently exceed goals.
Moreover, AI tools based on Machine Learning techniques, are extremely useful when it comes to understanding and implementing pricing strategies. New competitors are emerging daily, so it's crucial to know when price changes are required. 
Sometimes, these price changes occur even a couple of times a day, so implementing a dynamic pricing strategy would be completely impossible without the help of AI tools. With them, this process is completely automated and enables businesses to have a precise understanding of what's going on in the market. 
Marketing
AI has revolutionized marketing by offering powerful tools that enhance customer engagement and streamline processes. AI enables personalized customer experiences through data analysis, predictive analytics, and targeted advertising. One significant application is the AI writing generator, which crafts compelling and relevant content at scale. These systems use natural language processing to produce diverse content types, from social media posts and email campaigns to website copy and product descriptions. 
By leveraging AI writing generators, marketers can save time, ensure consistency, and tailor messages to specific audiences, driving higher engagement and conversion rates. Additionally, AI aids in understanding consumer behavior, allowing for precise segmentation and the delivery of customized offerings. 
Through machine learning algorithms, AI continuously refines website marketing strategies by analyzing trends and consumer preferences, empowering businesses to make data-driven decisions and stay ahead in the dynamic landscape of marketing.
Benefits and Challenges
As with everything else, AI tools come with some pros and cons. 
Let's discuss the main ones. 
Enhancing Efficiency and Productivity
One of the main benefits of AI tools is the ability to automate repetitive and mistake-prone tasks. Once the tasks become repetitive or require dealing with huge amounts of data, humans are more likely to make mistakes. This is one reason that using AI to assist with project management is gaining popularity in the workplace.
On the other hand, AI tools such as AI video surveillance analytics are based on Machine Learning algorithms that perform tasks like processing hours of video footage into valuable data with ease. Not only do the automated processes save time, but they also understand patterns and make reasonable predictions. 
Enabling Personalized Experiences
Today's world offers endless information just by typing a simple request in the Google search bar. However, in times when we're constantly bombarded with information we, paradoxically, lack personalization. 
Yet, there's nothing that a modern consumer validates more than a tailored experience. AI makes it possible to customize everything – from news feeds to product recommendations and customer service. Moreover, it does it almost instantly by analyzing vast amounts of data and understanding personal customer behaviors. 
But, not everything is so effortless and perfect when it comes to Artificial Intelligence. AI tools come with some serious challenges.
Data Privacy and Security Issues
AI models are based on large data. We have all this data and willingly allow systems to gather and analyze it to provide us with the best possible solutions. 
For example, we're willing to provide our medical data – health problems, overall condition, treatments, therapies, and medications. But, we do it because we trust in the health care system and we're sure that it won't be misused. 
However, in case of a cyber-attack, all of this personal information would become available on the dark web. 
Thus, it's extremely important to invest in developing systems that are as protected as possible. 
Conclusion
In the grand theater of technological progress, Artificial Intelligence has taken the spotlight as a transformative force that is reshaping industries across the globe. As we've delved into the various sectors, it has become abundantly clear that AI tools have become the architects of efficiency and productivity. 
Yet, as we revel in the marvels AI has introduced, we must not be blind to the challenges that come hand in hand. Privacy concerns and ethical considerations are still crucial elements that can't be neglected. 
What are your thoughts about AI tools? Are you using some of them? 
If that's the case, please feel free to share your impressions in the comments below. We would love to read more about it!
Andrej Fedek is the creator and the one-person owner of the InterCool Studio. As an experienced marketer, he is driven by turning leads into customers. His goals always include White Hat SEO. Besides being a boss, he is a real team player with a great sense of equality.