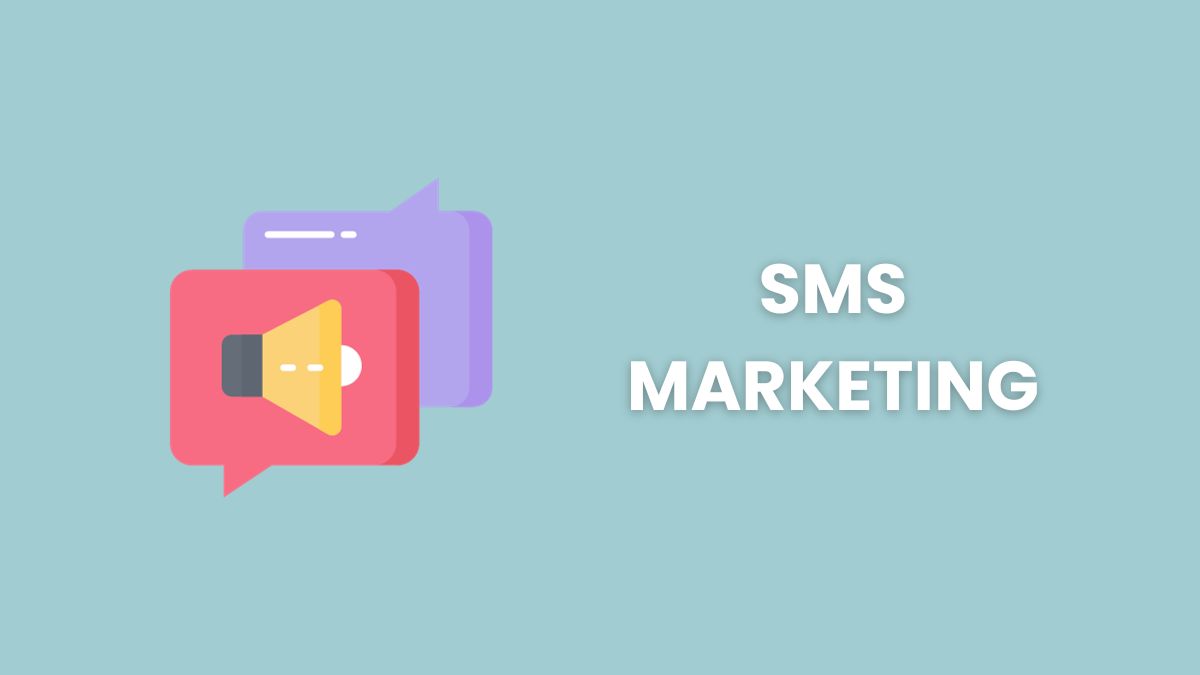 12 October, 2023
No Comment
Source: Unsplash
The days of just using one method of advertising are over. Instead, modern marketers may choose from a wide variety of platforms and contact methods to reach their target audience. To provide the finest service possible, firms are expected to use all of these methods. SMS marketing may be a useful supplement to social media marketing since it enables instant, personalized communication with existing and new clients. SMS marketing's audience-engaging potential is tremendous, limited only by the sender's imagination and the quantity of their contact list.
What Does SMS Marketing Mean?
SMS Marketing is a method that relies on delivering text messages to a global audience. All sorts of organizations, including event photographers, may benefit from SMS marketing since it speeds up the process of accomplishing a variety of objectives. The typical user does 160 phone checks every day. That's why it is still around. In the context of advertising, SMS refers to the use of text messages to inform consumers about a company's products and services.  SMS marketing is an owned medium, just like marketing via email. This means you can pick who gets your SMS marketing messages when you send them and what they include. With text marketing, you have complete control over the whole consumer journey you provide through this medium. Event photographers can particularly utilize SMS marketing to reach their target audience effectively.
SMS marketing is an owned medium, just like email. This means you can pick who gets your SMS marketing messages when you send them and what they include. With text marketing, you have complete control over the whole consumer journey you provide through this medium.
Benefits of SMS Marketing
Photo by Solen Feyissa on Unsplash
The following are some effective benefits of SMS Marketing:
Incorporate a shortcode or keyword into your print materials, billboards, and social media to encourage clients to initiate contact. Customers who are exposed to a brand's code and keywords are more inclined to engage with and react to that brand.
Track, Record, and Evaluate Progress
By analyzing this data, companies may refine their existing efforts and gain a more complete picture of their mobile user base. There is a common assumption that SMS is an untraceable medium. Still, it may be used for things like tracking significant returns on investment, identifying consumers engaged through text messages, text surveys and analyzing delivery rates.
When paired with other popular channels like email and social media, the ROI generated by SMS marketing campaigns may reach over 50%. Having a read rate of 97% within 15 minutes of delivery, SMS is one of the quickest mediums, so you can be confident that your time-sensitive communications will be seen very promptly.
Collaboration with Other Channels
SMS may supplement and strengthen other consumer-favorite channels like social media and email. SMS works well on its own. Social media and email marketing, for example, may benefit from its use.
For Example – Effective SMS marketing within staff agency software involves key steps for success. Start with permission-based contact lists, ensuring compliance with regulations. Utilize segmentation to send personalized messages. Craft concise, compelling content with clear CTAs. Time messages strategically and avoid overloading recipients. Personalize messages using recipient data. Track campaign performance through analytics and adjust as needed. Integrate SMS marketing seamlessly into your software system and encourage recipient feedback and engagement. With these steps, staffing agencies can harness the power of SMS marketing to connect with candidates and clients, yielding better results and stronger relationships
Guidelines for Effective SMS Marketing
Utilizing these recommended practices will assist you in avoiding alienating your target demographic:
Give a Clearly Definable Opt-In and Opt-Out
As with any other kind of advertising, you must follow all applicable laws and ethical standards while engaging in SMS marketing. It's important to avoid buying contact lists and instead build your network of interested parties. You should also make it obvious in the very first message you deliver to a new contact how they may unsubscribe from receiving future SMS communications from you.
Figure Out Your Identity
Only send a message with the necessary background information. When contacting clients, be sure to provide them with your name and the name of your company so they know who they're talking to and why.
Use Appropriate Message Quantity and Timing
Sending the relevant messages at the right times is crucial for successful SMS marketing. Timing is key in SMS marketing; you don't want to send messages in the wee hours of the morning or the dead of night. In order to avoid being bothersome to your consumers, you should limit the quantity of communications you send to them.
Only Share Relevant Information
Some companies err when they attempt to apply the same standards to their SMS campaigns as they do to their email campaigns. Since there is a character restriction on SMS marketing messages, you shouldn't write huge blocks of text that clients won't have time to read. The key to success is using short, simple words that include useful information for the reader.
Utilize SMS Marketing Software
Source: Unsplash
You can't efficiently reach everyone on your phone's contact list using individual SMS messages. With the right communication tools, you can construct your SMS messages in huge quantities, schedule them at optimal times, and set up automatic processes for alerts, all of which contribute to an efficient SMS marketing strategy. Integrating SMS into your CRM system enhances efficiency and allows for targeted, personalized messaging, making your SMS marketing campaigns even more effective. SMS CRM enables precise targeting and improved engagement with your audience.
Conclusion
SMS marketing's primary objective is to amass a subscriber base for the purpose of fostering brand loyalty among existing patrons. Without the need for intrusive push notification apps, text messages are a great method to let folks in your proximity know about specials you're running. In addition to allowing consumers to know about sales, this method may be used to remind them of forthcoming events and get their feedback.
______________________________________________
Author bio: Jay is an SEO Specialist with five years of experience, specializing in digital marketing, HTML, keyword optimization, meta descriptions, and Google Analytics. A proven track record of executing high-impact campaigns to enhance the online presence of emerging brands. Adept at collaborating with cross-functional teams and clients to refine content strategy. Currently working with Tecuy Media.