Challenge:
Surely, you undertand the importance of speed in fiere ecommerce market. A second in this industry is a big problem, which can drain your sale. According to a research by Akamai and Gomez, customers are likely to leave if the website isn't loaded after 3 seconds and the accepted interval is 2 seconds. It is not the end, more than 2/3 people asked will never return the websites which have performance trouble. Nearly a half will tell other people (friends, realations) about their poor shopping experience. Clearly, you can see the killing result coming from loading speed; you will lose your potential customers and loyalty ones as well. Ultimately, your bottom line shrinks more and more.
Moreover, sometimes the poor experience related to speed does not only come from loading time. It also comes from the times of loading that customers have to suffer in order to see products. The problem becomes more and more severe when your store has massive numbers of products. To view each product, customers need to load one by one product page. It takes them so much time but till the end they still may not find their favourite ones.
Solutions: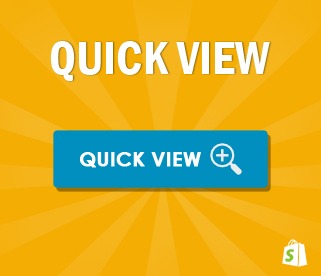 Quick View app for Shopify store developed by Secomapp can improve the times of loading totally. Customers can view the product information in a Fancybox popup on the category and homepage in one click. It saves customer time by not requiring to reload the page.
This app is FREE now on Shopify app store. Take the chance to optimize customer shopping experience.
---