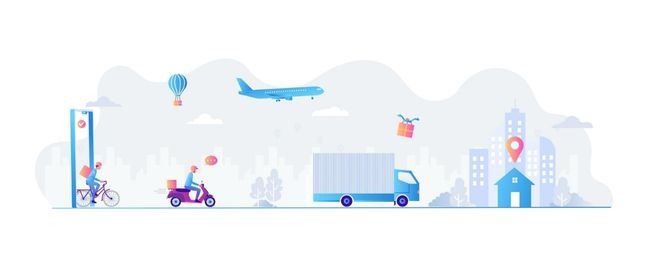 Looking for a way to successfully expand your business to other countries?
Cross-border eCommerce would be a good start!
At the same time, it may bring up the question: How does international shipping actually work? What paperwork is needed for international shipments? How expensive can it be to ship internationally? and many more!
Our team at Ship&co has first-hand experience being an online seller. We have started selling cross-border from Japan to more than 100 countries around the world, using Shopify. Then, we created a shipping application, Ship&co, that solves the real shipping troubles we faced. Ship&co has helped Shopify merchants in more than 30 countries ship easier and faster.
In this article, we'll tell you how we successfully started cross-border eCommerce with Shopify and dealt with international shipping.
We'll cover the answer to these questions:
What are the benefits of offering international shipping?
Why is Shopify the best eCommerce platform for cross-border sales?
How to set up international shipping on Shopify?
How to successfully start cross-border eCommerce?
What are the benefits of offering international shipping?
Selling cross-border, simply as it means, helps expand your company's product worldwide and gain exposure to new markets. This will open up an opportunity to increase your brand visibility, reach new international customers in just a few clicks and skyrocket your sales.
The below statistics should give you an idea of why it's important to start offering international shipping.
54% of US digital shoppers reported making online purchases from foreign sites in the past
Cyber Monday 2022 was the largest retail e-commerce sales day in US history.
Ecommerce will account for almost a fifth of total retail sales in 2022 with growth at 9.7%
These figures prove how big the eCommerce industry has grown as well as the high chance of target customers overseas, especially those in the US. As an eCommerce seller, what you need to do is to ensure you serve the needs of target customers. The reasons US digital shoppers are buying products from overseas sites are because of these reasons:
49% is because of cheaper prices
43% is because they will have the ability to obtain brands that aren't available in the US.
35% is because they can find unique or specialty products that aren't found in the US.
Why is Shopify the best eCommerce platform for cross-border sales?
Shopify is a fast-growing online store builder, or what's usually called an eCommerce platform. Shopify has a market share of 25% in the United States, making it the market leader.
Shopify has merchants in 175 countries, covering businesses of all sizes from startups to large businesses with an extensive inventory. It comes with features that give you the power of flexibility in both localization and globalization. Here we give you a full rundown of Shopify's strengths that makes it the best platform to use for developing cross-border eCommerce stores.
Support multiple languages and multiple currencies
Support more than 100 types of payment system
Easy to manage shipping, customs duties, and taxes
Offers over 100 different free/paid design themes
Easily integrate with social media platforms
Customizable front ends making
Apart from that, Shopify merchants can use several Shopify apps available on the Shopify app store to extend the functionality of their online store. For example, you can use SearchPie to boost your store's visibility on Google, use Loox to ask for reviews and display them on your store, and Ship&co to print a shipping label for your packages.
How to set up international shipping on Shopify?
You'll first need to prepare your Shopify store to support language and payment options for the countries you'll ship to. Then, when it comes to shipping, you'll need to do some research on the type of shipping methods offered from your country.
Once you have enough information, you can start working on the following steps:
 ☐ Set up the product pages and the checkout page
 ☐ Set up a shipping fee by country or shipping zone
 ☐ Decide if you want customers to be in charge of paying tax and customs or not
 ☐ Set up an easy-to-understanding shipping policy page in Shopify
 ☐ Prepare shipping labels and commercial invoices with the Shopify shipping app
1. Set up the product pages and the checkout page
First of all, let's start with making sure you have all the essential information required for international shipping well set on for each order from your online store.
Here is the list of product information and other information needed:
Sender's address, telephone number, email address
Recipient's address, telephone number, email address
Package details: number of packages, weight per package, package dimensions, shipment type (merchandise, etc.)
Product details: product category, HS code
To ensure that you don't have to fill out everything manually, make sure to follow these instructions:
Check "This is a physical product" in order to make sure the product requires shipping.
Add HS (Harmonized System) code and Country/Region of origin for each of your products in Product's customs information in the Shopify admin dashboard
Set up a product weight as accurately as possible.
At Checkout settings, select the "Required" option for the phone number.
*Email is a minimum requirement for the Shopify checkout feature.
2. Set up a shipping fee by country or shipping zone
If you haven't already, now it's time to start thinking seriously about your shipping fee strategy.
We've put up an in-depth guide on how to set your shipping rates if you'd like to dive into the details. But here's the summary:
Offer free shipping. Shopify merchants usually apply this strategy to reduce cart abundance. It's simple for customers to calculate the price. You can make sure free shipping is profitable by adding the cost of shipping to the product price or setting a minimum value that qualifies for free shipping
Charge flat rate shipping. Shopify merchants can charge a specific number of shipping fees. For instance, $10 for every order shipped to Canada. Set table rate shipping.
Set a table rate shipping. Shopify merchants can give more complex rules to charge shipping fees for each order. For example, $20 for every order weight, not more than 2kg.
Once you decide on your shipping fee strategy, you're finally ready to set it up on Shopify shipping!
Go to Shopify dashboard → Settings → Shipping and delivery. Then, you can create a shipping profile for your Shopify store. Next, we will outline the steps you need to follow in order to set up your Shopify shipping. If you are ready, click on "Create new profile" and get started:
Step 1 – Set up the shipping profile name
This is a shipping profile name that will show at the backend of the shop. Your customers won't see this name on the checkout.
Step 2 – Specify your products
Shipping profiles allow you to set shipping rates for specific products based on where the products are shipping from and where they're shipping to. You can either use this part to create shipping for all products or a specific product that requires special care such as fragile products or products from different warehouses.
Step 3 – Select your preferred locations when fulfilling the orders
By default, it will contain all locations of your Shopify store but you can click on "Manage" and "Remove rates for xx warehouses" in order to not fulfill from that specific warehouse. This setting is not needed if you don't want to filter the specific Shopify locations out.
Step 4 – Click on "Create shipping zone" on the "Shipping to" menu
Shipping zones define the regions where you'll ship your product to. After selecting all preferred countries, you can "Add rate" in order to add set-up shipping rates for your store. If you are planning to charge a table rate you can follow the additional step by adding conditions such as item weight-based or order price-based conditions.
Step 5 – Click "Save" and done!
You are now closer to the launch of your cross-border eCommerce store with Shopify.
3. Decide if you want customers to be in charge of paying tax and customs or not
Once you have completed Shopify shipping settings, the next step is to define how you'll deal with tax and customs duties for your Shopify order.
The options for how to manage duties and import taxes are called international commerce terms, or Incoterms. An incoterm represents how your customers are charged or not charged on duties and import taxes.
Here are most commonly used incoterms you should know:
DDU (Delivered Duty Unpaid) or DAP (Delivered at Place)

The customer is responsible for paying the duties.

DDP (Delivered Duty Paid)

The shipper is responsible for paying the duties.
In most cases, you're recommended by shipping carriers to go for the "DDP" option in order to ensure a smooth customs process. However, it's your choice whether you want to take responsibility for this cost. At Bento&co, we ship our package as DDU.
Proceeding with the DDU option, you need to state clearly to your customers about any possible fee that can occur due to the tax and customs duties. That links to our next topic to create a clear shipping policy page for your Shopify store.
4. Create an easy-to-understanding shipping policy page in Shopify
A shipping policy is where you inform your customers how orders are shipped. Shipping policy typically specifies detailed information about domestic and international shipping options, including shipping speed, shipping costs, estimated order processing times, and any other frequently asked questions about package shipping and tracking.
The shipping policy may include the following details:
Shipping cost
Domestic and International shipping options
Store pickup offer
Order processing time
Returns, changes, and cancellations
You can also create a help center for your shop in order to give the answers to any questions your customers may have. See an example from Bento&co here.
Online shop's help center example from Bento&co
At Bento&co, we include all FAQs on one page so that customers can get all the answers they need without browsing many pages in the store.
5. Prepare shipping labels and commercial invoices with a Shopify shipping app: Ship&co
Prepare a shipping label with the Shopify shipping app
Before you launch your store, you will need to decide how you'll create shipping labels for your international shipments. There are many ways to do that so please let us give you a piece of brief information about each option you can go for:
Shipping career's shipping tool – A tool offered by shipping carriers in order to create a shipment online, request pickup, and track your packages.
Shopify Shipping – A feature inside Shopify that allows you to buy and print shipping labels and track shipments for your Shopify orders, right from your Shopify dashboard. Shopify Shipping feature can be used by merchants fulfilling orders from the US, Canada, Australia, the UK, France, Italy, and Spain. In most cases, it only supports domestic shipping.
Shopify shipping app – A Shopify app that helps sync Shopify orders, create shipping labels together with the commercial invoice for your shipment and fulfill Shopify orders.
In this article, we'll introduce you to Ship&co.
Ship&co is the best app to manage your international shipments for your Shopify store. It allows you to manage your international shipment using your own shipping carrier account, fulfill orders from multiple warehouses and manage shipping for multiple eCommerce shops – all in a single dashboard.
Ship&co app in the Shopify app store
How to use it is pretty simple. You can add this shipping app from the Shopify app store, set it up and follow the below tutorial video to buy a shipping label:
How to make UPS labels for Shopify orders on Ship&co
Ship&co makes it easy to create a shipping label, and compare a shipping rate with the multiple carriers accounts you own—no matter where in the world you are. As long as you have a shipping contract with DHL, FedEx, and UPS, you can use it with Ship&co to ship your orders.
Compare shipping rates & create shipping labels with Ship&co
When it comes to international shipping, a known question most eCommerce merchants have is "How to ship products internationally at the lowest possible cost?".
At Bento&co, we deal with that question with Ship&co's highlighted feature—shipping fee comparison. This feature helps online businesses with the multi-carrier shipping strategy ship faster.
For example, if you ship parcels, using DHL, FedEx, and UPS, we highly recommend you compare the shipping rates and delivery time of each carrier.
Ship&co helps you discover the cheapest rates by giving accurate estimated pricing and listing the best shipping rates on top so you can select it easily.
Shopify shipping app: Ship&co dashboard
Launching your cross-border eCommerce store today!
Once you know all these shipping tips and your store is well-design and well-set, it's time to go global!
We hope this guide helps you offer international shipping through Shopify with ease. If you run into any questions along the way, feel free to reach out to us. Our team at Ship&co will be happy to lend you a hand!