Are you looking for ways to advertise your eCommerce business but not sure which platform to choose for marketing campaigns because you don't want to skyrocket your budget? Well, the right solution for your business is to build a Facebook business page and get going! Keep reading, and you will get to know how Facebook can help your business grow extensively and reach its revenue goals. 
Introduction
Social media — Facebook specifically has been the most pervasive and accruing way to connect with people worldwide. You post something on your page, and people from anywhere across the world can see it. So your brand or product, in particular, is getting popularity through sharing among friends and business partners and gaining marketing profits on social media.
Who doesn't use Facebook anyway? Well, if they don't, they must be living under a rock. Let's take a look at why you must choose Facebook to promote your business! 
What is Facebook's business page?
 A Facebook businàess page is a social media frontier to your business. Creating a curated business page on Facebook, which has over 2.7 billion users worldwide, would increase the bandwidth of customers for your small business to increase your ROI.
All you need to do is, create a free Facebook business page with the name of your business, a short description of your business, with apt photos for your business. With the help of paid campaigns, you can boost your recognition and reach your revenue goals.  
How can Facebook business pages help an eCommerce business?
Every budding business must have a Facebook page because Facebook provides myriads of options to promote your business, targeting potential leads and customers. 
Facebook knows its users, their interests and likes, and a little more information about the users to advertise and direct them to your business page. It targets only a specific bunch of users who might be interested in buying your product. So the probability of potential buyers is high, and the recognition your business procured is maximum. 
Shopping on Facebook versus outside Facebook
What makes shopping on Facebook exclusive and swell over shopping outside of it? Facebook provides the entire package for its users to set up their online shop, list their products, update the product's price, and have a checkout page with a payment integrated API gateway. So when users find something they like on your business page or shop, they can add it to the cart and buy it without leaving the app. So it makes it easy and the shopping is done within a matter of minutes. 
When you consider shopping outside of Facebook, especially with an ongoing COVID-19 happening, it has hit all the businesses worldwide. So shopping physically in-store could be impractical. Hence, Facebook saves your business without incurring any loss. 
Easy Cataloging on Facebook
Creating a catalog is pivotal to your page because that's how you connect all your ad campaigns, promote your business and sell in Facebook shops. 
Facebook allows you to create a catalog in 3 easy steps :
Go to the commerce manager-> select Create a catalog -> click Get started
Select the type of inventory that's suitable for your business and click on Next. 
Now start creating your catalog by adding the items, uploading product info if you have, or connect a third-party integrated platform to host your items on your page. Voila! You've created your first catalog. 
Tempting Call-to-Action (CTA)
Facebook provides a set of different Call to action buttons to lure your customers into buying your product. Choose amongst the following CTAs- Book, Contact, Shop, or Download according to your business strategy. You will get loads of people contacting you regarding your business. Mission Accomplished! 
Dynamic Collection Ads and Promotions
 Facebook has got a lot of information about its users. None about invading their privacy. So this information that's been stored would help your business to identify potential leads. 
So you can custom-tailor your marketing and promotion ads to veer them towards a specific set of users who could turn into potential buyers so that your paid campaign is worth every penny! 
Social commerce integration
To sell your products, or allow users to discover your product in a witty way, you must try integrating it with Social commerce. All you need to do is list your product on an already existing platform, where people are actively shopping. So your product grabs the attention of those who visit these platforms regularly. The available integrated commerce platforms are Commerce Hub, Big-commerce, Shopify, Feedonomics, etc. 
10 Facebook Marketing Tips for Your E-Commerce business
If you're a rookie and just getting started with Facebook marketing, then here are few tips you must follow to make your business successful. 
Identify your target audience
Always choose your audience who would be interested in your ad. To identify your targets, you must choose a tool named Audience Manager in the Business manager section and select Audiences. It will help you target your audience group based on demography, location, interests, gender, and age. 
Create a Facebook business page
Of course, this would be the rudimentary step to gain recognition for your business. Follow the three steps: 
Go to facebook.com/pages/create.
Give a name to your business page, upload pictures related to your business, add a description to it and create your username and URL. 
The next step is where you add more details to your page and finally publish it. 
Sell your product directly on Facebook
Selling your product directly on Facebook has its own perks. The more efficiently your product is accessible to users, the more likely they would be interested in buying your products. Hence, if you can make it available to sell your products on your business page, your business will keep rolling! 
Create visual posts
Everything has an artistic and aesthetic sense to it when it's being perceived through visualization. Make it more chic, posh, and exciting by posting relevant photos as much as possible. The more, the merrier; The more, the better. Your business will undoubtedly go on a long haul! 
Stick to a posting schedule
Always remember, you are competing with millions of businesses online on Facebook. If you blink, you lose. If you fail to post regularly, your product will not gain popularity among users. The more constantly you post, the more audience you attract. So stick to a posting schedule. Learning how to schedule a post on Facebook will allow you to maintain a consistent posting schedule, even if you're not available to post in real-time.
The best time to post is on Wednesdays between 11 am-1 pm. Weekends are terrible. Don't even think about posting on weekends!
Announce and promote your products
Create anticipation among your audience, announce your next ad campaign one week prior. Run some contests on Facebook to promote your product, reward customers who invite another friend, focus on being informative as well as entertaining. Just not too bland! 
Engage with customers
How to engage with customers? Focus on creating quality content, make a video or broadcast live, engage with customers who have commented, post regularly, try to direct your traffic from other sources, get active in Facebook groups, and get verified. Don't go extra asking for more likes from people. Facebook will penalize you for your actions. 
Run Facebook ads and Pixel
Ever wondered what's the deal about cookies whenever you visit a website? That's to track visitors who visit your page, and for getting this feature, you have to use Facebook pixel. Once you start using pixel, you know precisely the interests of your visitors, who could turn into potential buyers by advertising accurate content to them. It's really cool! 
Monitor and retarget ads
Once you got your hands on Pixel, now you can monitor the number of visitors who bought your products, who were interested in your product because of the frequent visiting. You can customize your ads according to the user's needs and retarget people who are interested in your product. 
Use Shopify and Facebook together
Why should you use Shopify with your Facebook page? If you're starting small, you can integrate your Facebook page with Shopify. Using Shopify will maximize your business goals and benefits you by growing your business exponentially. Since Shopify is a very familiar platform, your business gets discovered by users who use it often. Thus, it will increase your revenue and maximize your ROI. 
Conclusion
To make your business successful and profitable, you must make a social media presence. To gain popularity among audiences, having a Facebook business page comes in handy.
Kindly make sure your business page should be appealing, enticing, and engaging to users, which would make them potential buyers since there are many possibilities and advantages to using a Facebook page for your business. 
You don't only know your audience's likes, but you also would be able to implement various upgrades and announce more ad campaigns to attract more customers. 
Ultimately, your business gets discovered by many people who use Facebook, thus increasing your revenue goals. Why don't you give it a shot? And we bet you won't be able to handle your humongous success through Facebook.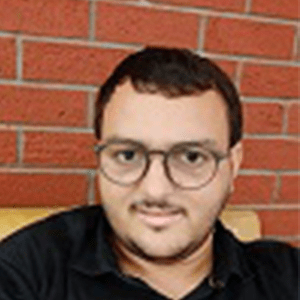 The Author
Bhavik Soni is a Creative Writer at Auto Monkey. We provide an original analysis of the latest happenings in the social media industry. Connect with Latest Social Media Trends and News plus tips on Twitter, Facebook and other social tools on the web.