2 December, 2021
No Comment
In 1995, Amazon and eBay sold their first products, a scientific monograph and a non-working laser pointer, just a few months apart. Few people believed that internet shopping could successfully compete with traditional commerce and become one of the most popular methods of acquiring items around the world at the time. This became possible not so much due to the commercial talent of Jeff Bezos, Pierre Omidyar, or someone else, but due to the development and implementation of new technologies.
Web development today does not standstill. Technology is advancing at an unimaginable rate, and it's advancing just as fast in e-commerce. Artificial intelligence-assisted assortment optimization, smart pricing, virtual reality and augmented reality (VR/AR), blockchain-assisted supply chain management, and protecting the security of user data and payments were all science fiction just a few years ago. It's no longer only a fact of life; it's also a solid foundation for efficient e-commerce.
Chatbots point the way to the user and the future of eCommerce
Chatbots are a form of artificial intelligence (AI) that can help with everything from consultation and problem-solving to simplifying workflow and conducting interviews. It was one of the most talked-about subjects in 2016/17. The enthusiasm faded with time, and instead of arguing about the technology's authenticity, people simply began to use it. Chatbots are a popular solution that is primarily utilized to assist people today.
The most promising use for this technology is in the field of eCommerce. Online customers will benefit greatly from chatbots. They are used by brands to assist customers in finding the proper products, assessing consumer preferences, and recommending interesting alternatives. Bots boost customer experience personalization, assure meaningful engagement with customers, and offer them only the information they require. All of this keeps sales and revenue flowing 24/7. Also, chatbots are used on other sites and help the user to perform some actions there. For example, on educational sites that provide a "write my paper for me" service, chatbots help the user to contact support directly with the person you want to order from.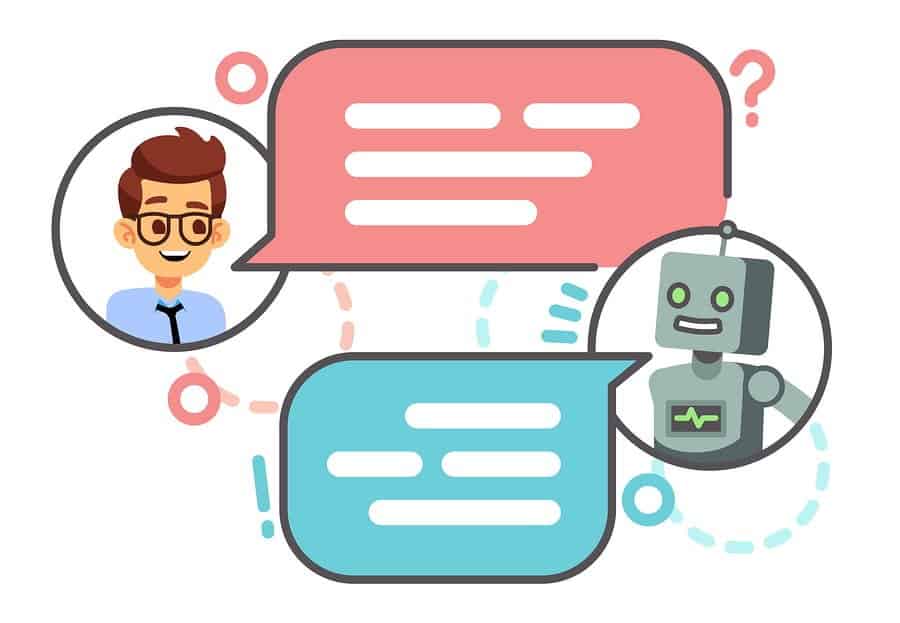 A great example of a chatbot in eCommerce is eBay's ShopBot. The project was launched in 2016 on the Facebook messenger platform. The chatbot assists users in searching eBay catalogs for items of interest. The algorithm responds to a description or a photo by providing the relevant links. Individual user requests can also be remembered and analyzed by Shopbot in order to produce customized recommendations.
Today, not every company can afford to create a truly successful chatbot that encourages sales rather than annoys users. So far, the technology has primarily been implemented by large companies in the e-commerce business. However, this should change in the future, as improving human-computer communication is one of the most important vectors in online development. In other words, chatbots will grow more intelligent and less expensive.
Smart pricing
The capacity to compare is a significant benefit for web-age consumers. Consumers are armed with knowledge before ordering from an online retailer to determine who is selling a particular product at the lowest price. Retailers' dynamic pricing strategy allows them to remain competitive and provide the best value to their customers.
This idea isn't really new. The essence of dynamic pricing is to set prices that are adjusted to reflect the current market environment and competitors' behavior. This strategy was employed long before the era of online businesses. However, whereas in the past, most monitoring and analysis were done by hand, today's main eCommerce companies use artificial intelligence (AI) algorithms to analyze and process massive volumes of data.
Jet, the e-commerce giant, has successfully implemented smart pricing technologies. The market is thoroughly analyzed by AI algorithms, which evaluate demand data, compare pricing in other stores, and account for delivery adjustments in each scenario. The AI adjusts the cost of various products in real-time based on the outcomes. Customers get the greatest deal for each product this way, and the merchant stays competitive all the time. QR can be used to showcase the dynamic pricing. Visitors will scan the code and will be able to see the real-time pricing as per the algorithm. QR can be used to showcase the dynamic pricing. Visitors will scan the code and will be able to see the real-time pricing as per the algorithm. It is worthwhile to note that QR codes are easily created using a QR code maker, are reliable, and are effective at showcasing dynamic elements.
Artificial intelligence shapes the online range
Those who invest in Big Data technologies and AI are the most successful companies in the eCommerce business today. Such tactics help in the optimization of commercial processes, the improvement of service quality, and the avoidance of being buried beneath a mountain of data. The optimization of product catalogs using AI is an example of how such technologies are being used in modern e-commerce.
Artificial intelligence now helps online retailers to optimize their catalog as well as set competitive prices for a specific product depending on a range of parameters. Financial technology consulting can provide valuable insights into the latest trends and technologies, helping e-commerce businesses to optimize their financial operations and strategies. Implementing artificial intelligence development services can lead to innovative solutions that enhance user experience and streamline operations. Trends may be analyzed using AI algorithms, and uncompetitive products can be identified. They can rate the assortment automatically by eliminating or moving unpopular items from the site and replacing them with more cost-effective alternatives. However, such solutions are now only available to huge market players with the financial means to invest in AI tools. As businesses continue to embrace digital transformation, the use of virtual reality software development is becoming increasingly prevalent in various sectors, including e-commerce.
VR is changing the e-commerce market
In the digital sector, virtual reality technology is not a new term. VR has already had a significant impact on the gaming and entertainment industries, and it is currently working to improve its position in the digital world. VR's range of use has been expanded thanks to the availability of equipment, the advancement of 3D scanning, and the technology itself. Virtual reality has begun to actively permeate the field of internet commerce, having transformed the market for games and entertainment.
The startup "Try this" was one of the first to emphasize the seriousness of VR's intentions in e-commerce. Its main goal was to make clothes choosing as simple as possible, save time, and make closet choices as efficient as possible. Instead of going shopping, the user might utilize virtual reality to "try on" garments from various collections in a separate room. It was able to evaluate not only the garments themselves, but also how a person appears in them in various situations, such as at work, in a restaurant, at the gym, and so on. They promptly paid for or had products delivered to them that they liked.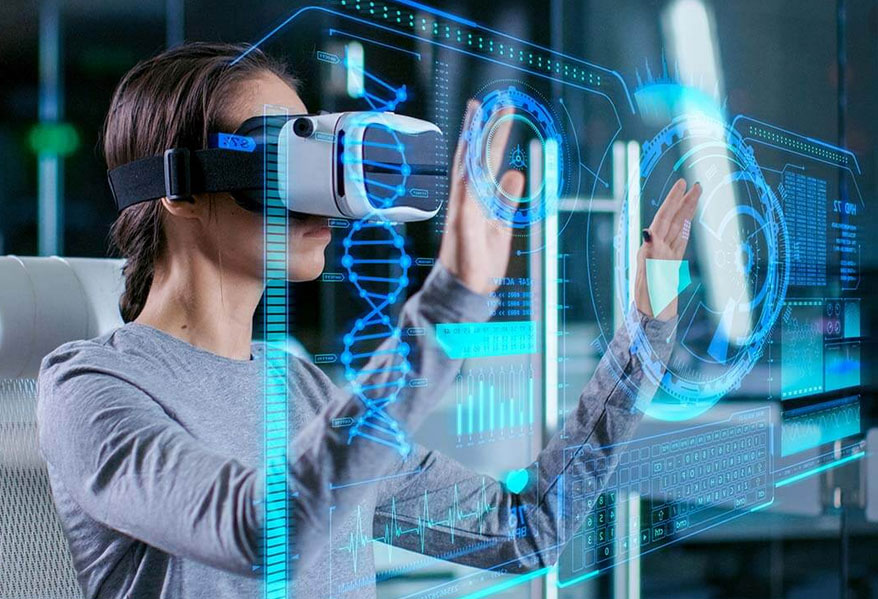 Inspired by the success, the team is now working on a product that is more focused on e-commerce than offline. VR-dressing room is a smartphone and tablet app that can be used with any VR headset. The essential concept remains the same: a virtual changing room simulation. To begin choosing clothes, the user simply needs to take a few selfies, after which they can begin trying on the many possibilities for goods. Complete autonomy distinguishes this startup from the prior one. It is not necessary to travel anywhere in order to compare garments from different retailers; all that is required is a smartphone and a virtual reality headset.
Such solutions have the potential to profoundly alter the traditional format of online purchasing in the not-too-distant future. And the fact that large retailers such as Zara, H&M, and Bershka are presently in talks with a team of VR-dressing room developers demonstrates that key market participants intend to invest in VR.
Augmented reality technology makes eCommerce interactive
If virtual reality (VR) aims to separate us from reality, augmented reality (AR) does the opposite. The goal of augmented reality is to make the world more immersive or at the very least more useful. The popular game Pokémon Go is a great illustration of how AR technology may be used. Following the uproar in 2016/17, it became evident that augmented reality is a simple subject to pique the interest of the modern person.
These trends have not spared major retail businesses, and they have begun to integrate AR into their e-commerce. The IKEA Place app, for example, allows you to place virtual furniture from a catalog into a real-life setting. It also features a "visual search" function, which recognizes any piece of furniture in the house and suggests which IKEA product it most closely resembles.
The usage of augmented reality technology is the most economical and broad option of all the digital know-how. Augmented reality should be more than just impressive; it should also be practical. These are tools that are intended to assist and improve the consumer's user experience. The IKEA example was chosen for a reason: it clearly lays out all of these ideas.