Promotion Popup is an awesome app that helps you increase the conversion rate, get more subcribers and get more sales. With this app you can reduce abandoned carts and promote all significant events of the store to customers
By equipping your store with such a combination of tools you'll be able to create catchy promotions and timely inform customers about all the deals you offer. Why not make promotions visually attractive and much more effective?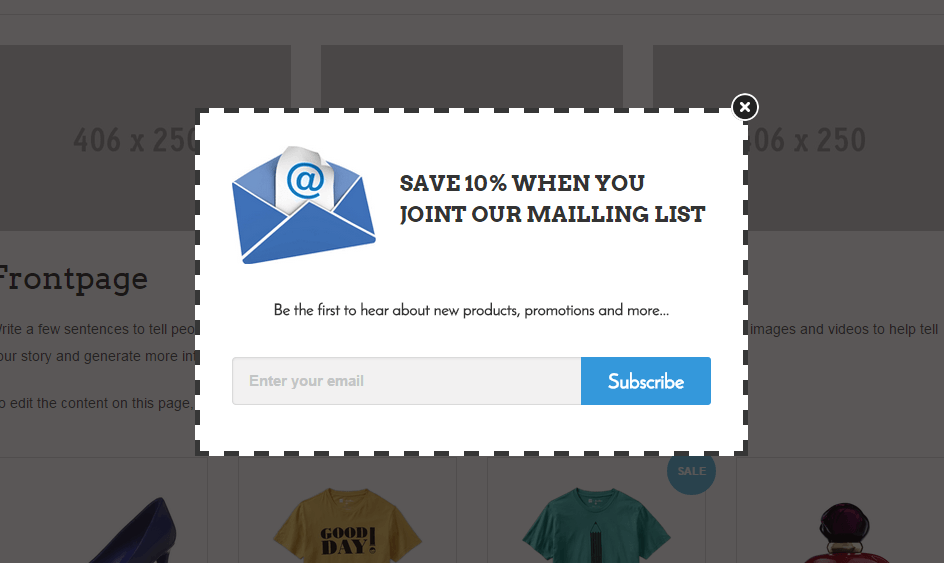 Highlight features:
1. Increase customers engagement: Promote all significant events of the store to customers
2. Increases up to 200-300% your subscribers, get more customers, increase your sales
3. Create multiple popups with different conditions: New Product launching, holiday promotions, cross-sell, up-sell products popups
4. Fully customize the popups: Customize content, background, size, display of popups.
FOR YOUR CUSTOMERS:
Allow customers to view all significant events of your stores
FOR STORE OWNERS:
1. Grab customer attention by multiple popups with different conditions
2. Create and manage popups easily with various settings
3. Easy to customize popups
4. Able to choose one of many popup templates
---