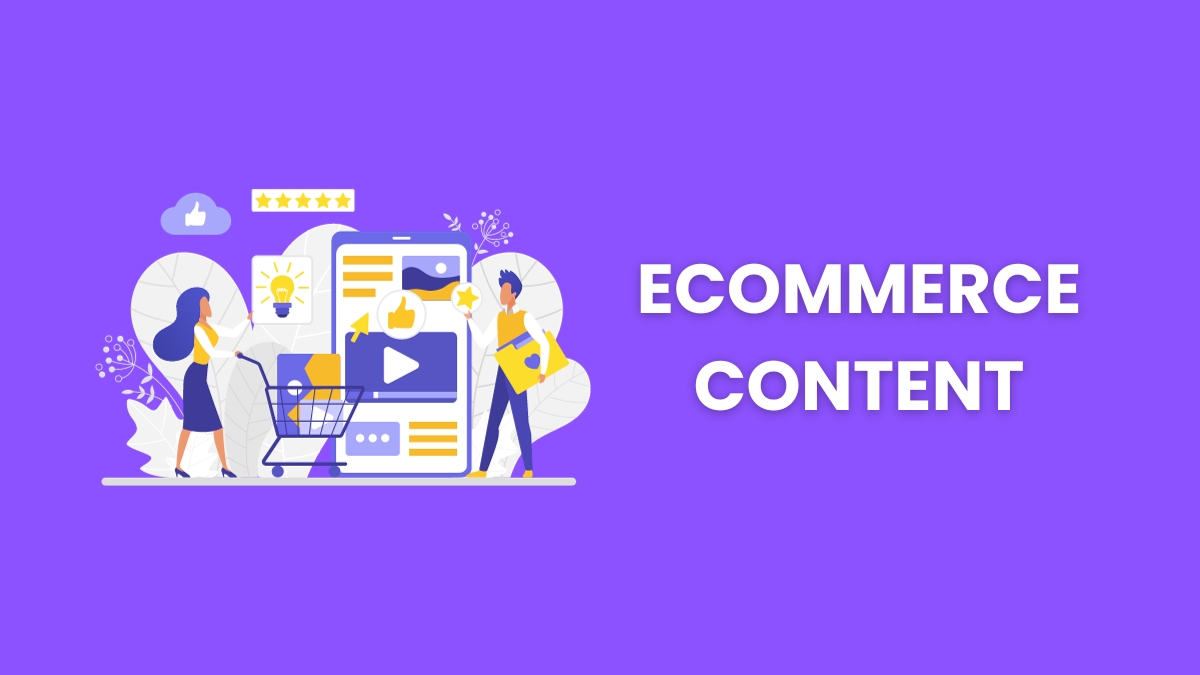 30 October, 2023
No Comment
These days, when the online marketplace is growing exponentially, the importance of engaging content on your eCommerce site cannot be underestimated.
Your eCommerce store is not just a bunch of product listings.
It is a dynamic platform for engaging with the target audience and taking them through the buying process.
To get the most out of your online store, it is essential to master the art of creating engaging content that engages, educates, and converts.
In today's article, we are going to share five key strategies that will give you the confidence to write content for your e-commerce site that will not only stand out but also drive sales and build long-term customer relationships.
Whether you are an experienced eCommerce writer or you are just getting started with your online retail experience, these five guidelines will guide you on your journey toward digital success.
Hook your audience from the very beginning
To grab your users' attention, you need to understand their needs and desires. This involves identifying where they are in the sales funnel and what they are looking for.
Even if they are on your product page, it does not mean they are paying attention.
That's where your headline comes in.
Your headline should be short but impactful, highlighting the benefits of your product and giving users a reason to stay interested.
Think of it like a catchy song that gets stuck in their head. Therefore, you should craft a concise but catchy headline.
With the majority of users simply scanning through content, a brief and impactful headline can effectively convey the main idea or value proposition of your content.
Your headline should not exceed 60 characters. Make it brief and catchy for your target readers. With specific character limits imposed by many eCommerce websites and platforms, it is crucial to ensure that your headline remains within these boundaries.
By using an online character counter, you can ensure that your headline will not be cut off or truncated when displayed on the site, allowing it to be fully visible and easily understandable to visitors.
The character counting tool provides a real-time count of characters as you type, enabling you to trim down unnecessary characters effortlessly.
Make your content easy to read & scan
Creating easy-to-read copy is one of the most important elements of effective ecommerce content.
The way your content is presented has a big impact on your ability to capture and hold your reader's attention.
People tend to skim content rather than read it in detail.
Bulleted lists are a great way to present information in a concise and organized way. They break complex ideas down into small, easy-to-digest chunks.
What's more, descriptive subheadings provide readers with an overview of what's underneath each seCtion, allowing them to decide where to concentrate their attention.
White space between paragraphs improves readability and keeps the text from being too long or too short, providing a visual break that keeps readers engaged.
These layout techniques make your content easier to read and navigate, making it more accessible and usable for a wider audience, ultimately increasing your message's impact.
Use simple & plain language in your text
Simple language is easier for a wide range of people to understand.
When a reader visits your eCommerce website, he should understand what you are trying to say.
If your language is too complicated, he will be confused and will not want to engage with your content.
When it comes to using simple language in your eCommerce site content, there are a few issues that writers may face. For example, in many ecommerce industries, there are a lot of industry-specific terms that are used.
Writers may feel the need to use these terms to seem knowledgeable or professional, but this can lead to confusion with customers who don't understand the terminology.
The good news is that an online rephrasing tool can help you rephrase complex sentences. This way, even non-technical readers can understand the content.
ECommerce content can also be lengthy and overly detailed. This can be confusing for readers and lead to disengagement.
An AI-powered word rephraser can help you simplify complex content while keeping the core message intact. This helps you avoid overwhelming your readers with too much information.
You can use an online rephrase tool to accomplish several important objectives in content creation. It helps you avoid plagiarism and copywriting problems.
You can rephrase existing content by repurposing it in new sentences and words, improving text quality, and improving writing style.
The tool helps you create content that reflects a human touch without manual content creation.
Highlight the CTA's Merits
Providing evidence to back up your CTA is an essential part of a compelling marketing strategy.
 To show that your products are valuable and trustworthy, you can use various forms of evidence.
For example, you can use testimonials from satisfied customers who have benefited from your offerings.
You can also use original research data or statistics to back up the quality and dependability of your products.
You can also use endorsements from industry experts or showcase their biographies to establish your brand's authority in the industry.
These various forms of proof not only demonstrate your expertise but also address any doubts that your potential customers may have about your products or services.
Make Your Content a Sales Catalyst
In today's e-commerce landscape, the importance of high-quality content cannot be underestimated.
Quality content is at the core of your strategy to improve search rankings and, more importantly, to increase sales. In the age of digital transformation, this remains paramount.
One of the most important components of your content plan is your product description. These short stories are often the only way your visitors will choose you over the competition.
A great product description should be informative. It needs to explain why your product is unique from the rest.
By providing valuable, accurate information, you tilt the balance of research in your favor. That way, potential customers will have every reason to buy.
Not only will this attract more readers, but it will also improve your search rankings, boost conversion rates, and ultimately help you succeed in today's highly competitive world.
Wrapping Up
Writing excellent content for your eCommerce site is crucial for success in the digital marketplace. The five guidelines we have discussed in this article are essential tools to help you achieve this goal.
By following these guidelines, you will be able to create eCommerce content that not only informs and engages but also converts visitors into loyal customers.
So, take these guidelines to heart, customize them to fit your brand and products, and see your eCommerce site flourish.