18 February, 2019
No Comment
The currency app is a must-have feature for any shop owners who are planning to reach multi-nation and broaden their empires.
Giving customers the price in their own currencies saves their time to make the transfer, thus leading to a higher conversion rate.
Then the question is: How to choose the suitable one for your store?
The following points may help:
Need to display suitable currency based on customers' ID
Not affect the loading speed, SEO friendly
Support as many currencies as possible
Easy to use and available for customizing
Provide various positions to display
However, keep in mind that Shopify policy indicates that Checkout transaction amounts can only be shown in the operating currency of your store, which you specified in the Standards & formats section of your Settings page so make sure to inform your customers of this rule.
Below are the top 5 Shopify FREE currency converter apps for your consideration:

Overall rating: 4.9
Free
The app from Secomapp is easy to set up, any problem that arises can be solved by the support team who is responsive within 24 hours. Meanwhile, a clear and easy install instruction would be the answer to any merchant who is not familiar with code.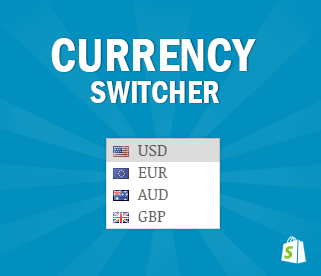 Moreover, no need to worry if this add-on may affect your site speed because loading time is super fast. The app also automatically generates currency based on customers' ID whoever visits your store can see the price in their own currency.
Besides, you can add unlimited currencies with real-time exchange rates from Shopify. The displayed currency box is designed with seven beautiful themes for selection.

Using Currency Switcher you can customize the number of countries in which one currency will be displayed, plus, currency format can be freely edited.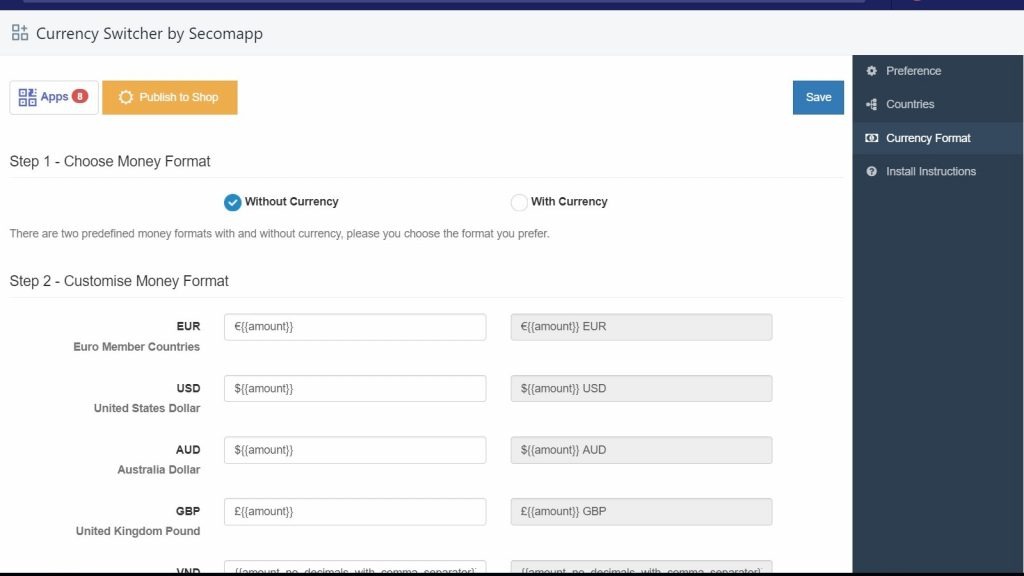 Last but not least, this app allows you to customize the notification about checkout currency rule to inform your buyers.
Overall rating: 4.7
Free
This app provides mostly every important features of a currency app including Geo-location to automatically select currency based on the shopper's country, allows different rounding rules for different currencies.
This app also syncs real-time rates to provide an accurate price for any customer, besides, you can freely set up a fixed exchange rate and a special payment gateway for any currency.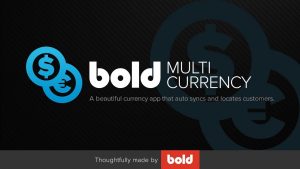 Overall rating: 4.9
Free
The app support to convert price in 164+ countries and auto-switch currency based on users' location.
Currency box can be displayed in different templates and is available on both desktop and mobile devices.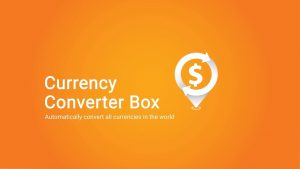 However, if you want to customize the position and the checkout notification for the currency conversion icon, you'll have to pay $3.
Overall rating: 4.8
Free plan available
The app by Grizzly lets you choose whether to hide the Currency Converter and have it run only in the background or show the currency box as other apps.

This app supports 160+ types of currency as well as special ones such as Bitcoin, the exchange rate gets update twice a day. Besides, removing the price decimals feature is available so your customers can see beautiful prices.
However, in the Free plan, you can add up to only 5 currencies with 3 theme designs for selection. An elite plan with full features is available for $9.95.
Overall rating: 4.7
Free plan available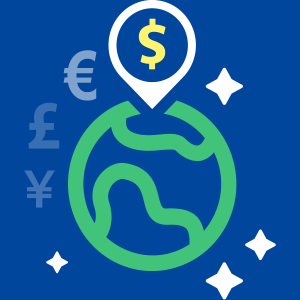 This currency app detects the IP of the user and from that, it finds out the country from which the user is browsing your store as well as helps to removes digits after the decimal.
Besides, If you are on the Shopify Plus plan, this app is compatible with the recently released multiple currencies checkout feature.
However, IP Based Country Detection and Country Flags design box is only available for the premium plan which costs $9.95 a month.
Hope with the above highlights, you can figure out which app suit your need. Install a currency app to improve your store shopping experience.
>>> Read more: How to make your site better with the best Shopify plugin – SEO Booster
---