28 January, 2022
No Comment
Joining the eCommerce industry is one of the most lucrative opportunities for many new businesses. The fact that the market is still growing means there's plenty of room for new companies to join. However, reaching success will require taking smart steps.
That means picking the right platform for your eCommerce store. Why is that relevant? You need a simple solution that will let you set up an online store in a couple of steps and keep up with your growth. Only a decade ago, that process required hiring several teams of experts.
Nowadays, the whole process is simplified thanks to the existence of eCommerce platforms. The one that's been gaining a lot of popularity is Shopify. Keep reading to learn more about the platform and why it's the perfect choice for those who want to start an online store.
What is Shopify?
Shopify is a website-building platform equipped with all the necessary tools needed by an online store. Therefore, anyone who wants to create a website but doesn't have any coding experience can do it with this platform.
It's beneficial for those who don't want to be bothered with the technical aspects of an online store. Those who opt for Shopify can set the website up quickly. They can then focus on other relevant matters such as shipping, marketing, and their online store growth. Shopify page builder is a great web design software that offers limitless customization options.
The best part's that even though the platform was made with beginners in mind, it's still possible to customize it completely. Using a custom Shopify theme can help you set your store apart from the other competitors. Furthermore, it's a low-cost process that can be quickly done.
Therefore, despite being simple at its core, the platform still supports plenty of customizability options. Let's closely examine what makes Shopify page builder such a great option for your business.
1. It's extremely user-friendly
The CMS market is extremely competitive. In 2021, the whole market was $43.1 billion. As companies keep fighting for a piece of the growing market, they create different types of CMS platforms. The problem is that many of these serve a multitude of purposes. Building a CMS is a strategic decision that can significantly impact the functionality and user experience of your online platform.
For example, the WordPress platform is an excellent option for various websites. However, that adds unnecessary complexity to the system, making things harder for users.
Unlike many other CMS platforms, Shopify is designed explicitly for eCommerce. Therefore, all the platform features are aimed at those who want to build an online store. Not only does it mean that you don't need any coding experience, but the whole platform is designed with beginners in mind.
The moment you start working on your online store, the platform will guide you to take the right steps. If you're looking for a simple way to build an online store, Shopify is one of the best options on the market.
2. You get a mobile-friendly page from the start
The internet user landscape went through a huge change over the past couple of years. That means that people are now browsing the web using a wide range of devices. Google is now mobile-first indexing, meaning that your website needs to be ready for users coming from mobile devices.
That's not a surprise, given that more than half of online visitors come from smartphones and tablets. Therefore, it's in your best interest that your shop performs well on these devices.
The good news is that you don't have to take any additional optimization steps when using the Shopify page builder. It automatically creates mobile-friendly pages. So you can rest assured that visitors coming from phones can easily navigate your shop and buy from you.
Still, the platform allows you to take more steps to optimize Shopify's mobile performance. That kind of customizability support makes the platform powerful. As while it offers a lot from the start, you can still make further adjustments to make it better.
3. Shopify is SEO friendly
Search engines can bring plenty of traffic to your online store. However, you have to follow all the best SEO practices to ensure you're ranking high. Shopify comes equipped with features that make every page you create SEO friendly.
All that's left for you to do is enter:
Image alternate text
Page titles
The platform does an excellent job of guiding you to follow the right SEO principles. You won't have to generate robots.txt and sitemap. Shopify does that automatically for you. The only thing you need to worry about is the on-page SEO optimization that's beginner-friendly.
4. You'll find features that drive sales
Shopify wants you to sell more products. That's why it comes with features that help you drive more sales right from the start. It's up to you to use them creatively on different pages of your store and see how they perform.
That includes upselling and cross-selling sliders and other page elements that create recommendations to your visitors. You can add these elements:
Product pages
Cart pages
Checkout pages
It's another opportunity to make more sales and improve the conversion rates. The best part is that the platform comes with this feature out of the box. All you have to worry about is where you want to use it and check whether it brings the results you desire.
The platform automatically offers you the option to add testimonials. It's the perfect way to build trust with new customers. They can help you achieve better sales figures.
5. Analytics are included
The analytics dashboard is important in the online business world because it lets teams behind products learn much more about their customers. They can act based on their data and create a better product and service.
Plenty of CMS platforms can offer analytics, but they often require implementing a third-party app. For example, analytics on WordPress requires connecting your site to Google Analytics. While this feature is also available with Shopify, it's not a necessary step.
The platform comes with in-built analytics, which is available throughout all company plans. Of course, as you get to the higher-paying plans, you'll get access to more features. With Shopify analytics, you can:
Explore analytics dashboard
Create finance reports
Perform product analytics
Live visitor view
Make acquisition report
Check inventory report
Follow behavior reports
Track marketing and sales reports
Analyze profit reports
While many of these are available with Shopify Basic plan, the best value is the Shopify plan that provides access to 95% of features. The only one you'll miss out on is the creation of custom reports.
Thanks to the abundance of data the analytics collect, you can create reports that help you learn more about your customers' behaviors. That way, you can pick up sales patterns and identify busy parts of the year. You can make estimations in terms of sales figures in different quarters.
There are several ways you can use the information to prepare for the sales surge. Be creative and take all the preparation steps so you can meet the high demand for products in your store.
6. An immense number of apps
Image Source: Screenshot of the platform
Once you opt for Shopify, you're not just using another software tool, you're entering an ecosystem that a gigantic company backs. That means that you can add more features to your store to help you grow.
Adding apps will ensure you follow the best principles. Take SEO Booster, for example, the app will quickly scan how you've optimized your Shopify store and help you make corrections for ranking results.
Is your eCommerce store loading slowly? Big images might be at fault. Installing an Image Optimizer app might solve the loading speed issue. The app will help you optimize your images for your website's loading speed.
These are only a couple of examples, the Shopify app ecosystem is huge, counting over 6,000 different apps. That means that no matter the challenge you're experiencing, you'll likely find an app that can help you overcome it.
7. Always available customer service
Another reason that makes Shopify page builder a great tool is that you're not the only one using it. The community behind the platform is huge. No matter the issue at hand, the solution is one Google search away.
If unavailable, you can sign in to the discussion forums and place your questions there. The other community members will immediately share their experiences and help you solve your issue.
The company backs the whole ecosystem. That means there's also a customer support team that's at your disposal. You can reach out to the help center and request assistance with building your website.
Having who to turn to when using a new tool is crucial for moving forward quickly. That's what the Shopify ecosystem will let you achieve immediately.
Conclusion
If you're on the lookout for a page builder that'll let you set up an online store quickly, Shopify might be your best pick. The platform has everything that a newcomer will find useful. It's user-friendly, has plenty of features out of the box, and comes with unlimited support.
Plus, if you become advanced over time and need something special, you can always customize the shop to fit your brand's image. It's no wonder that sellers are selling more products with Shopify. The platform includes all the features that a seller might need.
Head over to the platform and see for yourself. You'll immediately fall in love with the simplicity behind this great system. Plus, it doesn't cost a fortune to be a part of it.
Author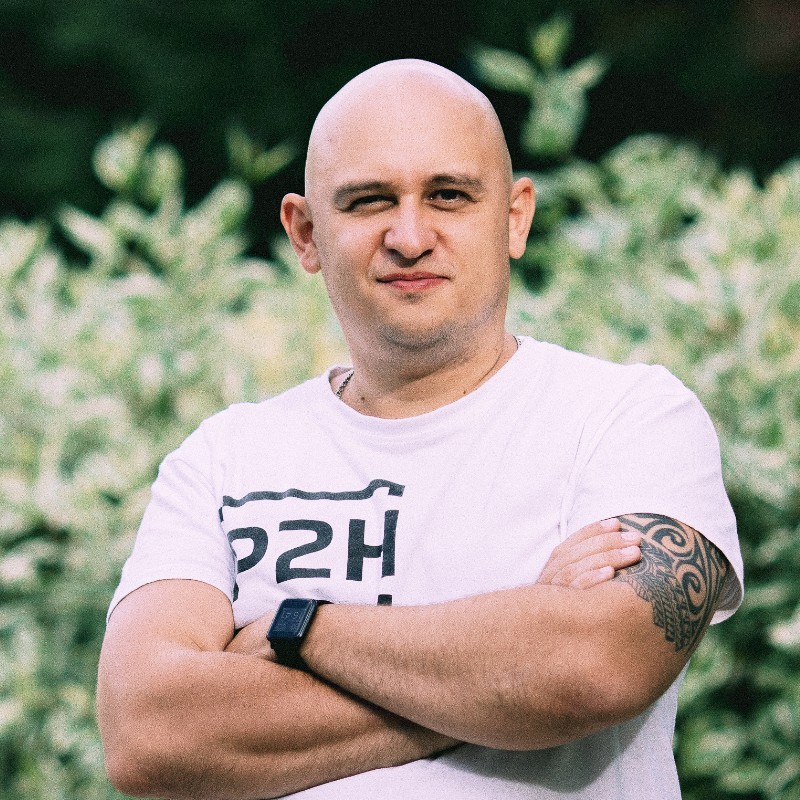 Dmitriy Maschenko is the head of a division and a Board member at PSD2HTML, a company that offers top-notch web and mobile development services to all kinds of clients, from S&M businesses to agencies and governmental bodies. Dmitriy went all the way from a developer trainee position up to where he is now. With 12+ years of experience in the IT industry under his belt, Dmitriy has a wealth of knowledge to share with his readers. He writes on topics related to business management, website & app development, and everything in between.