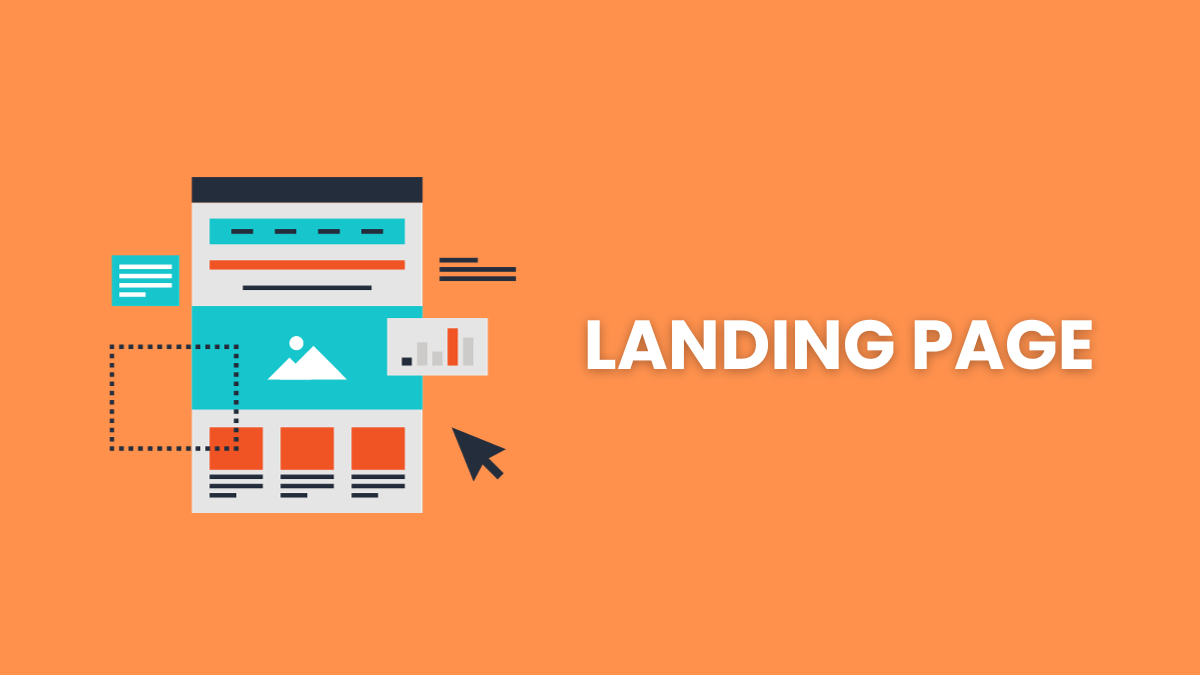 10 October, 2023
No Comment
Source: depositphotos.com
Ever browsed an online store, got captivated by a product page, and before you knew it, landed on that "Thank you for your order" page? It's quite a familiar scene. Millions are only casually scrolling when a beautifully crafted landing page catches their attention, leading them straight to a purchase.
That's the magic of high-converting landing pages. They're less of a window into your business and more of an experienced salesperson working round the clock to convert visitors into customers.
Need solid proof of their power? Hear this: A whopping 68% of B2B businesses rely on landing pages to generate leads for future conversions.
Well, it's your lucky day because you've found the perfect spot to learn the ins and outs of crafting your own top-performing ecommerce landing page. Here, we'll dive into the five essential design elements you must know and explore some time-tested examples.
1. The Power of Extensive Visuals
Imagine shopping at a physical store. You'd touch a product, feel its texture, perhaps hold it up against the light, or even try it on. On the internet, visuals aim toward serving that tangible experience. They bridge the gap between online shopping and in-person store visits.
So, how do you capture these extensive visuals for your landing page?
Location and Lighting
Choose a neutral background to make your product pop. Natural lighting works wonders, but if that's not possible, invest in good-quality studio lights.

Props
Use minimal props that complement, not overshadow, your product. This provides context without causing distraction.

High Resolution
Always shoot in high resolution. It allows for zoom-ins and ensures the product looks good on all devices.
Multiple Angles
Showcase the front, back, sides, top, and bottom of the product.

Close-ups
Highlight the finer details, texture, or any unique features.

Lifestyle Shots
Show the product in a real-life scenario to help the customer visualize its application.

Videos and Animated GIFs
These can demonstrate the product in action, its size, or its functionality.

Infographics
For products with technical specifications, a visual representation can simplify understanding.
Example
GILI Sports, a stand-up paddle board brand, is nailing the game with their air-inflatable stand-up paddle board landing page.
They include everything from images from varying angles and close-ups to smartly incorporated video and animated gifs. This gives potential buyers a real feel for the product, its durability, and its ease of use.
Furthermore, by showcasing the paddleboard in different scenarios (packed up, fully deployed, and in a typical water environment), they paint a comprehensive picture of the product's versatility.
Source: gilisports.com
2. Winning with Star Ratings and Review Count
Have you ever hesitated before trying out a new restaurant, only to be convinced by a friend's rave review? Similarly, in the ecommerce world, star ratings and reviews act as that persuasive friends. They provide social proof that nudges potential buyers into making a purchase.
In fact, a study conducted by BrightLocal found that 46% of shoppers have genuine trust in online reviews. That's the power of social proof in action.
Encouraging Customers to Leave Reviews
Send post-purchase emails.
A gentle nudge after a purchase, asking for a review, can work wonders. Make sure the process is easy and hassle-free for the customer.

Provide an incentive.
Offer loyalty points or discounts for leaving a review. This encourages feedback and fosters customer loyalty.

Respond to reviews.
Whether they're positive or negative, always acknowledge and thank your customers for their feedback. It shows you care, and it can motivate others to leave reviews, too.
Best Practices for Displaying Star Ratings and Review Count
Place reviews prominently.
Display ratings near the product title or price, ensuring it catches the eye immediately.

Make reviews clickable.
Allow customers to click on the review count and read detailed reviews. This increases transparency and trust.

Add filters and sorting.
Allow sorting by highest or lowest rating, and provide filters like "Most Recent" or "Most Helpful" to enhance user experience.
Example
Transparent Labs, a leader in the natural sports nutrition supplements industry, excels in the trust-building game with their whey protein isolate landing page.
They prominently display star ratings, ensuring that it's one of the first things a potential buyer sees. Alongside the star rating is the review count, giving a clear indication of the number of customers who've vouched for the product.
Source: transparentlabs.com
3. User-Generated Content for Social Proof
More often than not, it's the real-world application of a product that seals the deal rather than just the brand's promotion. This is where user-generated content (UGC) reveals its power.
Seeing actual users showcase and endorse a product melts away hesitations quickly. Did you know? UGC, particularly customer reviews coupled with images, can bolster conversions by a staggering 106%.
Here's your guide to fine-tuning UGC:
Provide an intuitive uploading feature.
Implement an easy-to-navigate feature that lets customers seamlessly upload images alongside their reviews.

State your guidelines.
Provide clear instructions on image size, format, and content, ensuring consistency and relevance.
Review before posting.
Ensure all uploaded images pass a quality check and align with your brand's ethos before they go live.

Highlight the best.
Showcase top-quality images or those that depict the product most creatively on the main page or as featured reviews.

Engage and appreciate.
Occasionally comment or give shoutouts to customers who've shared exceptional images. This fosters community and encourages further participation.
Example
Dress Forms USA, a professional dress forms seller, takes UGC to a whole new level with their female professional dress form landing page.
There, they've enabled customers to pair their reviews with images, cultivating a platform where shoppers can experience the versatility and caliber of their dress forms in diverse settings.
From tailor studios to fashion school classrooms, these authentic images showcase the product in action, amplifying trust.
Source: dressformsusa.com
4. Consistency in Visual Tone
Branding isn't just about a distinctive logo or a catchy tagline. It's an encapsulation of what your brand stands for, and it resonates deeply with your target audience.
By maintaining a consistent visual tone across your landing page, you provide an aesthetically pleasing experience and instill a sense of trust and familiarity. When visitors see a coherent visual language, they're more likely to feel at ease and recognize your brand in the future.
Here's how you can establish and uphold your visual tone:
Identify your brand essence.
Start by understanding the core of your brand. Is it youthful and energetic, or perhaps sophisticated and luxurious? Your visual tone should resonate with these brand sentiments.
Choose an adequate color palette.
Pick a consistent set of colors that align with your brand. Make sure they evoke the feelings and emotions you want your audience to associate with your products.
Maintain visual uniformity.
Ensure a consistent thread runs through everything, from the style and type of images you use to the fonts and design elements.
Use images that carry a consistent vibe.
Stick to a particular style or theme for your images. If you're using models, ensure their poses, attire, and the overall vibe of the pictures sync with your brand's message.
Example
Operating in the plant-based wellness solutions space, FOCL is a masterclass in this area.
On their CBD & CBN Sleep Gummies product page the consistency in presentation is evident. The use of props, their arrangement, the chosen color palette, and even the fonts – all speak the same visual language.
Source: focl.com
Furthermore, their graphic design elements seamlessly align with their niche, subtly echoing their commitment to plant-based wellness. This consistency not only reinforces FOCL's brand identity but also fosters trust and recognition among its audience.
Source: focl.com
5. Effective Use of Trust Signals
When face-to-face interactions are absent, trust signals serve as silent reassurances for potential customers. These are elements that convey a sense of reliability, authenticity, and security, helping to alleviate any apprehensions or doubts a potential buyer might harbor.
In ecommerce, trust signals can be a game-changer. They can directly influence a shopper's decision, making them feel confident in their purchase and trust the integrity of a brand.
Perform the following to use your trust signals for maximum impact:
Display certifications.
If your website is secure or your product has been certified by a trusted body, showcase these badges prominently for some instant credibility.
Provide detailed contact information.
An accessible customer service team with multiple channels of communication reassures visitors about post-purchase support.

Promote trust claims.
Messages like "customer support for life," "free shipping," or "guaranteed price" can tilt the balance in your favor, indicating commitment to customer satisfaction.

Show real-time metrics.
Displaying metrics such as current site visitors or recent purchases can create a sense of a lively and trusted marketplace.

Mention your return and refund policies.
Clearly outline your policies, making customers feel safe knowing they have options after the purchase.
Example
As a top name in the solar power systems industry, ShopSolar's "Titan Solar Generator" landing page stands out as a beacon of trust.
Detailed contact info is immediately accessible. The array of trust claim messages is compelling. Phrases like "lifetime customer support," "free shipping," "price match guarantee," and the proud statement of "40,000+ happy customers" work collectively to paint a picture of a brand dedicated to its customers.
Furthermore, the real-time display of customer visits gives a dynamic pulse to the website. It's a subtle nudge, signaling that many others are actively interested and engaged, fostering a sense of community and credibility.
Source: shopsolarkits.com
Final Thoughts
To unlock the secret of success in ecommerce, you can't just offer your products and call it a day. Your approach must be full of enthusiasm, a keen focus on presentation, and an unwavering commitment to customer experience.
Leverage the power of visuals, harness user-generated content, maintain a consistent brand tone, and prioritize trust signals to cultivate a loyal customer base.
Don't treat your landing pages as mere digital storefronts. Make them a pivotal tool in your sales arsenal. Review, refine, and re-energize your landing pages today to see tangible results tomorrow.