"Growth hacking" or marketing seems like a buzzword that is often thrown around in the digital marketing world. But is it really of any help to eCommerce stores?
The answer is a big yes! Growth hacking leverages technology, creativity, and innovative thinking to run experiments and accelerate growth.
And leveraging growth hacking tactics for Shopify stores can bring explosive growth to your Shopify sales. 
If you are looking for more information on growth hacking and actionable tactics for your Shopify store, then keep reading.
What is Growth Hacking?
Growth hacking is a modern marketing strategy focusing on rapidly accelerating business growth. It's a blend of data-driven strategies, traditional marketing, and analytical skills, but it goes beyond simply promoting a product or service. 
The main goal of growth hacking is to find the most efficient ways to grow a business, primarily using digital platforms. Growth hacking leverages technology, creativity, and innovative thinking to run experiments and accelerate growth.
Why Growth Hacking for eCommerce?
The eCommerce landscape has become highly competitive, with countless businesses vying for consumer attention. 
To stand out and thrive, eCommerce stores need to use innovative, data-driven techniques to attract and retain customers. This is where growth hacking comes in.
Traditional digital marketing mainly focuses on brand awareness and customer acquisition, using tactics like paid ads, SEO, content marketing, and more. 
Growth marketing or hacking, on the other hand, encompasses the entire customer journey. It's not just about attracting customers; it's also about activating them, retaining them, getting them to refer others, and finally, increasing their lifetime value. Growth hacking is now also an integral part of many online marketing degrees, which shows how important this discipline has become today.
This comprehensive approach to growth is often represented by the AARRR framework:
1. Acquisition: Finding effective ways to attract new visitors to your eCommerce store.
2. Activation: Ensuring a positive first experience that encourages users to make their initial purchase.
3. Retention: Implementing strategies to keep customers coming back for more.
4. Referral: Encouraging customers to refer their friends, family, or network, expanding your customer base organically.
5. Revenue: Optimizing sales strategies to increase the average order value and overall revenue.
By implementing growth hacking, you can swiftly scale, build stronger relationships with customers, and significantly boost revenue for your Shopify store.
Here are a few rules of thumb you should follow to effectively growth hack your Shopify store growth:
Rule #1: Convert as many visitors as possible to subscribers or buyers
High conversion rates are the backbone of successful eCommerce stores. Simple tweaks, like easy navigation, compelling CTAs, and irresistible entry offers, can significantly improve conversion rates.
Rule #2: Email is your best friend 
Even today, email remains the marketing channel with the highest return on investment. Emails allow you to nurture your relationships and encourage repeat purchases. When you use the right email marketing tools meant for Shopify stores, you will see a significant improvement in your sales.
Rule #3: Focus on Customer Lifetime Value (CLV) and retaining your customers 
CLV is the total revenue a business can expect from a single customer over their lifetime. With high customer acquisition costs, it's crucial to focus on retaining customers and increasing their CLV. This means providing value beyond the initial purchase, offering excellent customer service, and continuously engaging customers with relevant content and offers.
Rule #4: Always increase their Cart value when they buy 
One of the most effective strategies to improve your Shopify store's profitability is by increasing the average order value. This could be through cross-selling, upselling, or offering bundle deals.
Rule #5: Always personalize your offer
Instead of one-size-fits-all offers, tailor your promotions based on your customer's browsing history, past purchases, and preferences. This can make your customers feel valued and understood, increasing the likelihood of repeat purchases and customer loyalty.
Growth Hacking Tactics for your Shopify Store
1. Make Irresistible Entry Offers
If you are looking for a powerful tool to attract new customers and convert visitors into buyers, then this is it. 
Irresistible entry offers could be a significant discount on the first purchase, a free gift with the first order, or even a time-limited special deal. You can easily create such offers using the Shopify free-gifts app by Secomapp.
The key is to create an offer so compelling that visitors can't resist taking action. The goal should be to provide value and encourage an initial purchase, kick-starting the customer relationship that can lead to future sales and increased CLV.
2. Offer Incentives for Subscribing to Your Newsletter
As discussed earlier, email marketing yields the highest ROI. However, it is important to find ways to urge people to sign up for your newsletter. Providing incentives can help increase your email list and offer more opportunities for customer engagement. 
Incentives can be discounts, exclusive access to new products, personalized content, or special promotions. 
Also, the more value your newsletter provides, the more likely customers will sign up and stay subscribed. So, keep your newsletters engaging, valuable, and tailored to your subscribers to maximize their effectiveness.
3. Remarketing & Retargeting
Oftentimes, people may visit your Shopify store, skim through your products and forget about it altogether. For such cases, remarketing and retargeting strategies can be of great help.
Remarketing and retargeting are used to re-engage visitors who didn't convert during their first visit. 
Remarketing involves re-engaging customers across your platforms (like sending an email to customers who abandoned their carts). 
Retargeting, on the other hand, uses cookies to display targeted advertisements to those who've visited your site as they browse the web. 
These strategies remind customers of their initial interest and provide a gentle nudge toward conversion.
4. Implement Cart Abandonment Emails
Cart abandonment is a huge challenge for eCommerce businesses. Visitors add items to their cart but leave without making a purchase. 
Implementing a cart abandonment email strategy is an excellent way to recover these potentially lost sales. These are automated emails sent to customers who have added products to their cart but did not complete the transaction. 
The email might remind them of the items they left behind and perhaps offer a small incentive, like free shipping or a discount, to encourage them to complete their purchase. It's a powerful tool to convert potential customers who demonstrated strong purchase intent.
5. Create Limited-Time Offers and Leverage FOMO
Limited-time offers are promotions that are only available for a certain period. The scarcity and urgency of these deals can effectively leverage the fear of missing out (FOMO) to drive conversions. 
For instance, flash sales, daily deals, and holiday specials can compel visitors to make immediate purchases to take advantage of the offer before it expires. 
6. Personalize your Offers Using Segmentation
The one-size-fits-all approach doesn't work anymore, and customers expect offers tailored to their interests and preferences. 
So consider segmenting your customer base into different groups based on their buying behaviors, interests, or demographics. Then, personalize your emails, offers, and even site experience based on these segments. 
This could mean recommending products based on past purchases, sending birthday discounts, or providing offers based on browsing behavior. Personalized offers not only increase conversion rates but also foster customer loyalty by making customers feel valued.
7. Recommend Related Products
Product recommendations are a great way to increase order value and improve the shopping experience. By suggesting products related to a customer's current selection or past purchases, you can enhance product discovery and prompt additional purchases. 
You may know these "Customers who bought this also bought" or "You might also like" suggestions from amazon where they are a pillar of their global success. AI-powered recommendations can be an effective way for implementing this growth hack on your Shopify store. 
When done correctly, this can lead to increased cart value, improved customer satisfaction, and a better understanding of the customer's preferences.
8. Send Buying Impulses Regularly
Consistently engaging your customers with buying impulses is crucial in fostering an active customer relationship and helps generate leads quicker. You can do this by sending regular emails with new products, limited-time offers, or special discounts. 
Social media posts showcasing your products in use, informative blog posts related to your product line, or web push notifications can also work in the same way.

Tik Tok has become a powerful tool to quickly generate attention for your products when posts go viral. It is critical to post regularly to increase the likelihood of success.
9. Implement Upselling and Cross-Selling Strategies
Upselling and cross-selling are effective strategies to increase cart value and revenue. 
Upselling encourages customers to purchase a more expensive version of the item they're considering. And cross-selling suggests related or complementary products. 
For example, if a customer is purchasing a camera, an upsell would be a higher-end camera model, while a cross-sell could be a camera case or extra batteries. 
These strategies not only increase order value but can also enhance the customer experience by helping customers discover products that complement their purchase or offer better value.
10. Leverage Automation
Automation is an indispensable tool in growth hacking. It helps you run experiments, scale your marketing efforts, and free up time for more strategic tasks.
Whether it's automated lead generation, email campaigns, chatbots for customer service, or programmatic advertising buying, automation can make your marketing more efficient and effective. 
For instance, you can set up automated emails for a variety of actions like welcoming new subscribers, following up on abandoned carts, or celebrating a customer's birthday. Or, you can set up automated chat on your website to avoid cart abandonment.
By leveraging automation, you can ensure that your customers receive timely and relevant content, improving engagement and conversion rates.
11. Use a Referral Program
Referral programs work by incentivizing your current customers to refer your brand to their network. The incentive could be discounts, free products, or other benefits. 
Referral programs can be incredibly effective as people tend to trust recommendations from friends or family more than traditional advertising. 
Plus, it's a win-win scenario: your existing customers get rewards, and you acquire new customers who are likely to have a higher lifetime value because they came through a referral.
With UpPromote Affiliate & Referral you can foster customer loyalty on your Shopify store
12. Contests & Giveaways
Contests and giveaways can be highly engaging and have the potential to quickly increase your brand's visibility. By offering a chance to win exciting prizes, you can incentivize customers to engage with your brand, share your content, or subscribe to your newsletter. 
Giveaways on social media platforms such as Instagram can boost your followers and thus improve your Shopify store's visibility.
The key is to ensure the contest aligns with your brand and the prize is attractive to your target audience.
For example, a fashion eCommerce store could run a giveaway for a new clothing line, asking participants to share their favorite outfits on social media and tag the store. 
This not only drives engagement but also extends your brand's reach to potential new customers. You can use tools to host contests and giveaways.
13. Collaborate with Influencers and Co-create Products
Influencers wield a loyal fan base that places utmost faith in their perspectives and endorsements. Collaborating with influencers in your niche can help you reach a broader audience and build credibility for your Shopify store.
Moreover, co-creating products with influencers take this strategy to the next level. The influencer's input can make the product more appealing to their followers, and their promotion can drive substantial traffic and sales. 
Plus, the unique story behind the product can create an emotional connection with customers, leading to increased loyalty and advocacy.
14. Video Marketing
Everyone loves videos which makes them an incredibly effective marketing tool. They can showcase your products in action, provide useful information, or share customer testimonials. 
They're also highly shareable and can significantly increase social media reach for eCommerce stores. 
For eCommerce stores, videos can be used for product demonstrations, how-to guides, behind-the-scenes peeks, or brand stories. Remember, quality is key—your videos should be professionally produced, engaging, and aligned with your brand image.
15. Encourage Customer Reviews and Testimonials
Reviews and testimonials build trust and credibility. Many customers check reviews before making a purchase, and positive reviews can significantly influence their decision. 
So, encourage your customers to leave reviews by making it easy for them—include a link in your follow-up emails or offer a small incentive for leaving a review. 
Highlighting customer testimonials on your website or sharing user-generated content on social media can also be powerful in demonstrating the value of your products and enhancing your brand's reputation.
16. Optimize Website Speed and Offer the Best Experience on Mobile Phones
Website speed is crucial for eCommerce stores. Lingering loading times may frus
trate visitors and result in higher bounce rates. Optimizing your website speed can improve the user experience and increase conversion rates. 
Additionally, with more customers shopping on their mobile devices, it's essential to ensure your website is mobile-friendly. Choosing the right platform for your ecommerce store that is fast and mobile is crucial. 
A responsive design, easy navigation, and a quick checkout process can provide a seamless shopping experience, regardless of the device your customers are using.

You can leverage SearchPie SEO Booster to be on top rankings and attract more customers.
Wrapping Up
There you have it! 16 highly-effective growth hacks that can boost your Shopify store sales and revenue. A few can be implemented in a day, while others may take time. Make sure you implement a few that resonate with your business, and let us know how it goes.
Author bio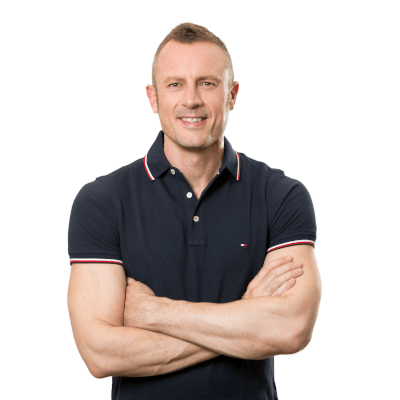 Eduard Klein is an International Digital Growth Marketer, Blogger, and Entrepreneur with a global mindset. He guides through the process of starting and growing a digital business, and riding the wave of digital technology and marketing without getting swept away.