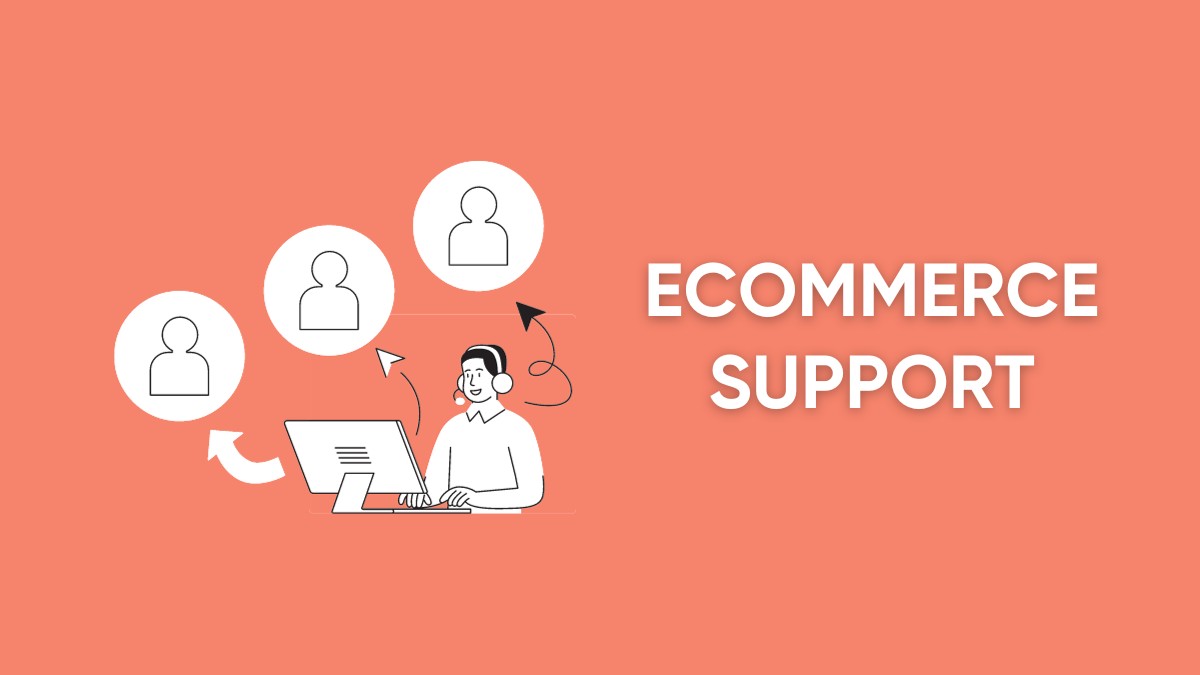 2 October, 2023
No Comment
Remember the last time you placed an order online and received poor customer service? You probably decided not to shop from that website again, and you might have even shared your bad experience with friends, or on social media.
In the e-Commerce world, providing excellent customer service is important. It can mean the difference between satisfied customers who shop more and spread positive word-of-mouth and angry customers who can harm your brand's reputation. The quality of your customer service can impact your online business's profitability, so it's crucial to get it right.
In this article, we'll take a look at the importance of responsive customer service for your e-Commerce brand.
Why is Good Customer Service Important in e-Commerce?
Image by Pixabay
Responsive customer service is crucial for e-Commerce success for the following reasons:
Customer Retention: Providing excellent customer service helps retain existing customers. Customers with a positive experience are more likely to return for future purchases. For example, if an online clothing store offers easy returns and prompt responses to customer inquiries, a satisfied customer is likely to shop with them again.
Reputation Management: e-Commerce businesses rely heavily on online reviews and word-of-mouth. Good customer service can lead to positive reviews and recommendations. Conversely, poor service can result in negative reviews and damage to the brand's reputation.
For example, an online electronics retailer that consistently resolves customer issues promptly can build a strong reputation for reliability.
Competitive Advantage: Exceptional customer service can set an e-Commerce business apart from its competitors. In a crowded market, going the extra mile for customers can attract and retain more buyers.
Consider a bookstore that offers personalized book recommendations and exceptional after-sales support; this can give them an edge over similar competitors and build a solid online presence.
Increased Sales: Satisfied customers are more likely to make additional purchases and spend more per transaction.
For example, an e-Commerce platform with helpful product recommendations and responsive customer support can encourage customers to explore and buy more items.
Reduced Cart Abandonment: Many e-Commerce customers abandon their shopping carts before completing a purchase. Effective customer service, such as live chat support, can reduce cart abandonment rates by addressing concerns while answering the buyer's questions.
An example of this could be an online grocery store that offers real-time assistance to shoppers who are uncertain about their product choices, thus reducing cart abandonment.
Improved Customer Loyalty: Excellent customer service fosters loyalty. Customers who feel valued and supported are less likely to switch to competitors. For example, a subscription-based streaming service that provides prompt assistance with technical issues can retain subscribers for longer periods.
Data Collection and Personalization: Good customer service interactions provide opportunities to collect valuable customer feedback and insightful data. E-Commerce businesses can use this data to personalize recommendations, marketing, and improve customer's overall shopping experience.
For example, an online beauty store might gather data on customer preferences to offer tailored product suggestions for their potential customers.
Elements of Responsive e-Commerce Customer Service
Successful e-Commerce customer service encompasses several essential elements that, when executed effectively, contribute to a positive customer experience.
Prompt Response: Timely responses to customer inquiries are crucial. For example, when a customer sends an email with a question about a product's availability, a successful e-Commerce business ensures that they receive a reply within a few hours, not days.
Clear Communication: Effective communication is essential. For example, when a customer contacts customer support concerned about a late delivery, the representative should clearly explain the reason for the delay, and offer a revised delivery date.
Accessibility Across Channels: e-Commerce companies should be accessible through various channels. An example is offering live chat support, a dedicated customer service hotline, and social media messaging options to cater to customers' preferred contact methods.
Empathy and Patience: Empathy and patience go a long way. If a customer encounters an issue with a faulty product, a patient and empathetic representative listens attentively, expresses understanding, and promptly initiates the return or replacement process.
Efficient Problem Solving: Swift problem solving is appreciated. For example, if a customer reports a damaged item that they've received, the e-Commerce business should quickly arrange for a return label and ensure a replacement or refund is processed promptly.
Consistency: Consistency in service quality across all touchpoints is vital. Whether a customer contacts customer service through email, chat, or phone, they should receive the same level of professionalism and assistance.
Feedback Collection: Encouraging feedback helps in continuous improvement. After a purchase, an e-Commerce store may send a follow-up email asking customers to rate their experience and provide comments or suggestions.
Proactive Communication: Proactive communication can prevent customer complaint issues. If a product is out of stock, the e-Commerce business could inform customers in advance and offer similar alternatives, or provide the option to be notified when the item is back in stock.
Transparency: Honesty and transparency build customer trust and loyalty. If there's a delay in order processing, the e-Commerce store should communicate this clearly to the customer, along with an estimated ship date.
Post-Purchase Support: Post-purchase support can help to increase customer satisfaction. An e-Commerce company could send order tracking updates, delivery confirmation, and a follow-up email to check if the customer is satisfied with their purchase.
24/7 Availability: Depending on its resources, e-Commerce businesses may provide round-the-clock customer support or specify clear support hours to manage customer expectations effectively.
Data Utilization: By analyzing customer data and purchase history, e-Commerce businesses can personalize recommendations, offer targeted promotions, and identify trends to improve their customer service and product offerings.
Best practices for Responsive e-Commerce Customer Service
Quick Response Times
Image by Pixabay
When customers reach out with inquiries or issues, they expect timely assistance. Delays can lead to frustration and potential cart abandonment. To achieve quick response times, consider implementing automated responses for acknowledging customer inquiries, especially during high-traffic periods.
Set specific response time goals for different communication channels, such as email, live chat, or social media, and prioritize meeting or exceeding these expectations.
Utilizing chatbots or automated email responses can provide immediate reassurance to customers while their inquiries are being addressed by your support team.
Multichannel Support
Providing multichannel support ensures customers are able to contact you through their preferred communication method. Customers today have varying preferences when it comes to seeking assistance, so it's crucial to be accessible on multiple platforms. Monitor and manage all communication channels effectively to ensure timely responses.
For example, a unified helpdesk platform can help to streamline interactions from different channels, allowing customer service representatives to provide consistent and efficient support.
Utilizing communication software such as VoIP business phones can allow you to efficiently communicate with customers internationally while you work remotely.
Ensure each channel is staffed with knowledgeable representatives who can handle inquiries effectively through email, live chat, phone calls, or social media messages.
Knowledgeable Staff
Well-informed customer service representatives are a cornerstone of effective service. They should deeply understand your product catalog, features, and company policies.
Regular training sessions and resources that keep them up-to-date on product launches and updates are essential.
According to HubSpot's survey on The State of AI in Customer Service, 79% of customer service professionals say AI tools are important to their overall strategy.
Businesses should work on upskilling customer service staff to utilize modern tools and varying forms of communication, to ensure that staff have the knowledge and experience to serve customers effectively using the latest technology.
Consider also creating a comprehensive knowledge base or resource library for easy access to product information. Knowledgeable staff can answer customer questions accurately and guide customers toward making informed purchasing decisions. Their expertise builds trust and enhances the overall customer experience.
Personalization
Personalization involves tailoring interactions to each customer's unique needs and preferences. Using customer data and purchase history, you can offer personalized product recommendations, address customers by name, and acknowledge their loyalty.
When you create personalized experiences for your online visitors, your chances of turning them into customers increase by 8%. This higher conversion rate means you can sell more and make more money. Just as marketing and sales are important for your business, good customer service is also crucial to keep conversions running smoothly.
Implementing customer relationship management (CRM) systems can help you to keep track of customer preferences and behaviors. Additionally, automated personalization tools can analyze customer data in real time to provide relevant product suggestions during the shopping journey.
Personalized experiences make customers feel valued and understood, significantly boosting customer loyalty and retention rates.
Clear Communication
Clear and concise communication is essential in customer service. Customers should easily understand the information and guidance you're providing.
Avoid using technical jargon or ambiguous language may confuse customers further. When assisting customers with issues or troubleshooting, you can offer clear step-by-step instructions and visuals.
Video tutorials or how-to guides can be particularly effective in enhancing clarity. The goal is to ensure that customers leave interactions with a complete understanding of their concerns and the solutions provided, reducing the likelihood of follow-up inquiries or confusion.
Empathy and Patience
Empathy and patience should be key qualities for customer service representatives. Encourage your team to approach each interaction with a compassionate and patient demeanor. Active listening is key to demonstrating empathy and fully understanding customer concerns.
Maintaining a positive and composed attitude, even when handling difficult or irate customers, can lead to more constructive resolutions.
Training programs focusing on soft skills like empathy and conflict resolution can help your customer service team excel in this area. Fostering positive customer relationships and minimizing negative experiences.
The Takeaway
In the world of e-Commerce, good customer service is super important. It makes customers happy, keeps your brand's reputation intact, and helps your business make more money.
Replying to customer questions and problems quickly makes them feel satisfied and increases the likelihood of returning. However, not doing this can tarnish your brand, meaning you might lose customers and money.
To be great at customer service, ensure your team has a detailed knowledge of your products and communicate with customers in a timely, polite and helpful manner. You can also use different technologies like chatbots to answer questions quickly.
It's also a good idea to remember which products your customers like, and suggest products that they might want to buy instead, based on what they've previously purchased.
It's also important to ask customers for their opinions and use their feedback to improve your service. Keep an eye on how well you're doing and try to get even better at helping customers, so that they keep coming back and telling others about your business.
---