Why a Good Website Design Affects Your Marketing Campaign in Every Way Imaginable?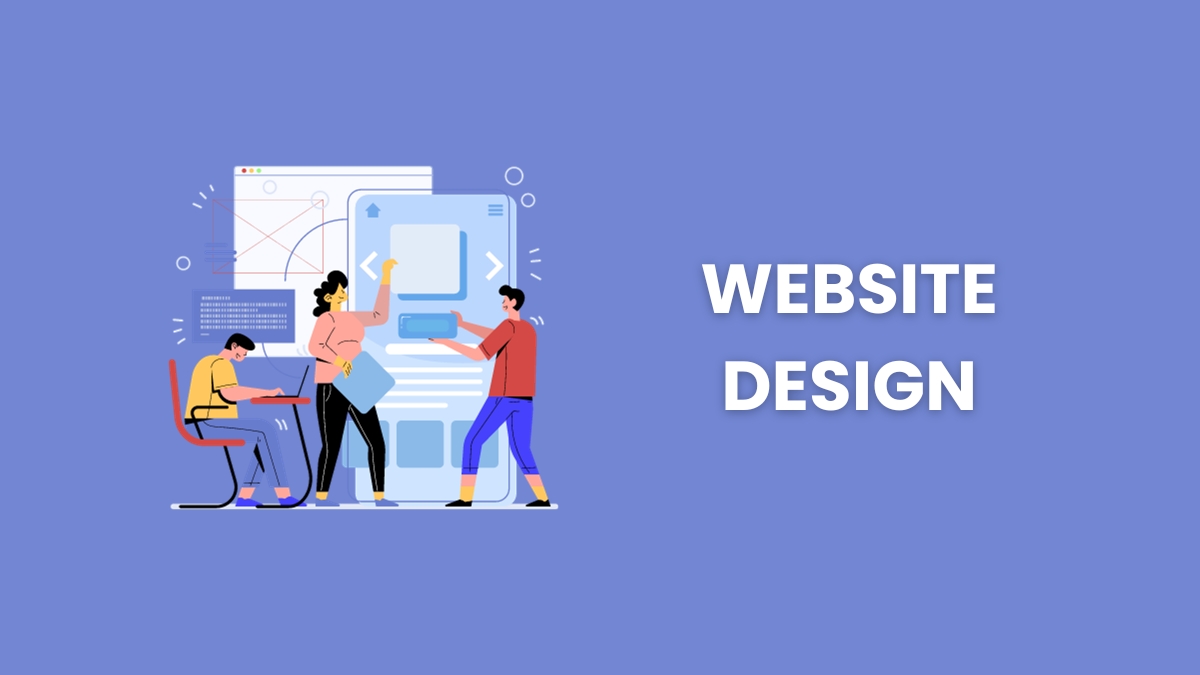 19 October, 2023
No Comment
Imagine inviting a bunch of people to a house party. Then, they arrive, and there's no music, no beverages, no snacks, and you don't even bother to move the coffee table to clear out the room for dancing (again, no music). That's what it feels like to overcommit to a marketing campaign without first working on your website.
Many people start thinking big right away, completely overlooking the fundamentals. For instance, they focus on promoting their website without even thinking about the standalone impression that their website makes. This is a huge and costly mistake.
In truth, your website design affects your marketing campaign more than you think. Here's why your website must be stellar for your campaign to work.
Making a good first impression
When individuals initially interact with a business, they typically begin by examining the company's social media profile or website. Therefore, it is critical to make an excellent first impression by ensuring that the site is flawless.
 Two essential factors that people will notice right away are the speed at which the site loads and its design. If the page takes too long to load, visitors may believe that the business cannot meet their needs.
 Additionally, if the site does not look sleek and professional, they may assume the business's approach to everything is amateurish. It is essential to get it right from the start because people form opinions about the company based on its website long before they ever contact it. That is why the webflow development service is available to assist businesses in creating a site that meets their needs and impresses potential customers
SEO ranking
All your SEO efforts eventually come down to your landing pages. If your pages are slow and unresponsive, everything you do will crumble.
When you're doing link-building, you're inserting a link that people should follow back to your site. What do you think happens if your site is non-responsive, poorly optimized, or doesn't look like much? Your bounce rate will go up, your CTR will go down, and your number of return visits will plummet. All of these metrics are relevant to how you rank.
Remember that Google crawlers will deeply penetrate your site to index every page. What if the site isn't well made, if its architecture is flawed, or if, in the worst-case scenario, you haven't removed the robot.txt? All of your work will go to waste.
CTA placement and efficiency
Making a good CTA is more complex than you may assume. The placement, the position, and even the shape of the CTA button affect your CTR. However, don't assume that even the best-made CTA button will save you if the rest of the page is not good enough. You see, the CTA button is just one element that needs to find its place in a bigger picture.
You're always balancing between making your CTA visible immediately and presenting it to people before they're ready.
Imagine walking up to a person with a question if they want to buy your product. You ask a yes/no question before they know what you're offering them. The majority of sensible people will refuse out of caution. The same thing happens with the CTA. You need to make an introduction first. Still, you don't want to wait for too long.
Loading time
Out of all the other factors, this is something that you'll be judged on the fastest. Namely, if your page is too slow, you'll find yourself in a situation where most people leave without even checking you out. Namely, according to some surveys, about half of people will leave immediately if the page fails to load within 2 seconds.
So, you need to learn how to make your website load much faster, and there are a couple of ways to do so. First, choose a reputable host. Second, make sure that you keep your page minimalistic and efficient. After all, due to the paradox of choice,
Mobile-friendliness
You need to understand that most people browse the internet via their phones. This is why your site must be responsive and fit all screen sizes. Sure, people on their phones prefer having an app to browsing the internet via a browser, but this doesn't mean you can just ignore the massive audience that will take this route.
The majority of people start by making their site responsive. While this is important, it's not the only thing that matters. For instance, most people use their phones with the sound off. So, if you have a video on your landing page, make sure it makes sense even without a sound. Make sure that you have captions and subtitles.
You also want to make the site readable and touch-friendly. Generally speaking, the easiest way to get there is by using a lot of whitespace.
Generally speaking, going mobile-friendly is always a good choice; some may even suggest going mobile-first.
Branding and credibility
You want your site's design to align with the rest of your brand. You want your logo to be well-placed, your vision to be displayed immediately, and your brand colors to be incorporated into the layout.
There are so many scams online, and people need to know that this is an authentic brand page, not a phishing scam or a redirect. The bottom line is that branding is a game you must play end-to-end. You're not working on a physical product; you're working on an idea and IP.
What do you think, why do so many brands take legal action over others trying to copy their design? What does it matter if the functionality is the same, right? Well, not if other people ruin the reputation your brand worked so hard to build up.
Wrap up
If you were to build a house, there's no way to skip building the foundation first. You can, but don't expect the structure to stay around for too long. The bottom line is that your website needs to be the basis. You want people to be in awe. You want them to find your site functional, accessible, and valuable. Any marketing campaign you attempt will have incredible results if you do all that.
Author Bio
Nebojsa is a seasoned professional in the SEO and link-building industry with significant expertise and a history of leading successful teams. With a keen focus on client satisfaction, our team at Heroic Rankings has built a reputation for hard work, high standards, and consistent results.