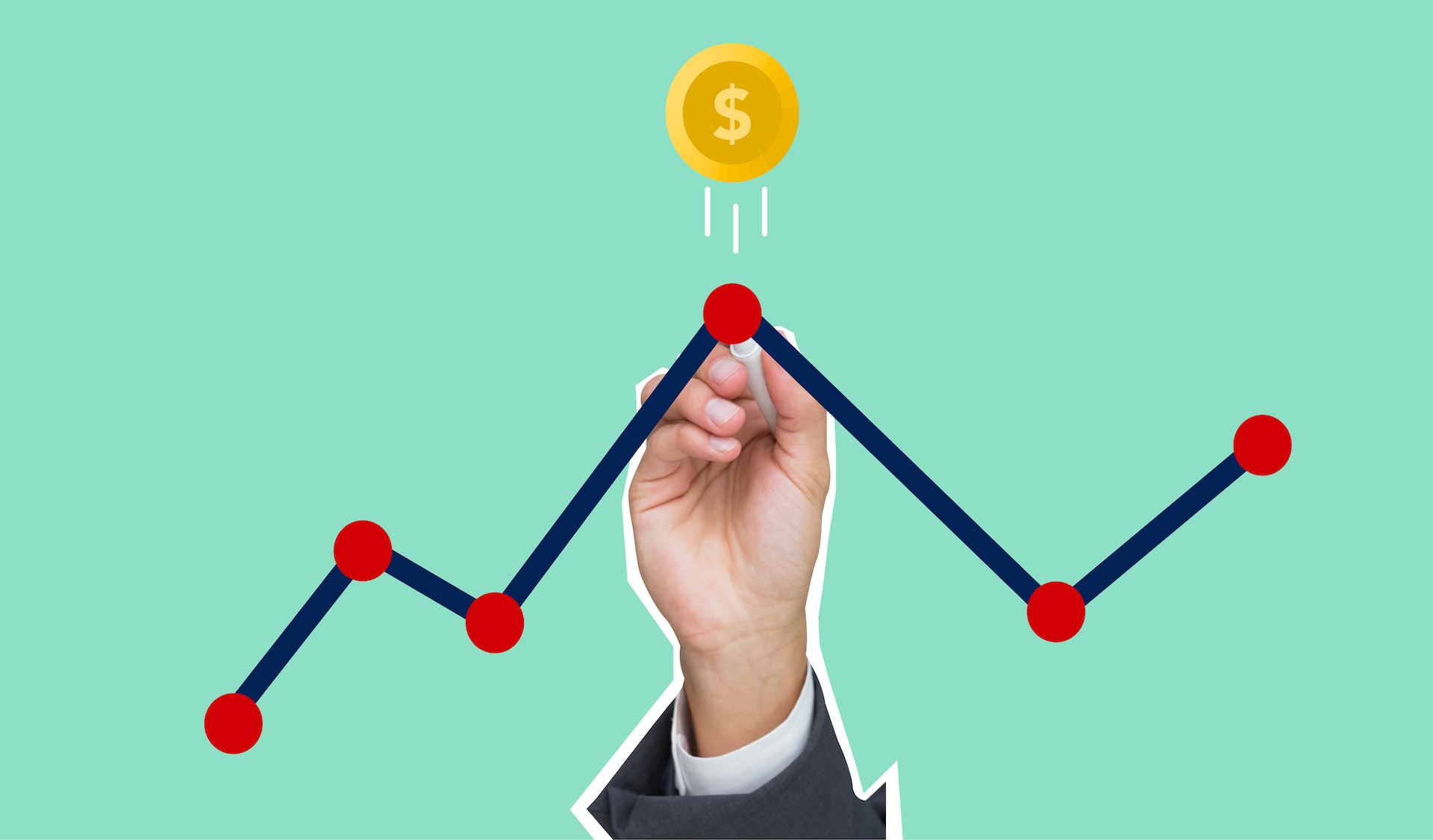 7 September, 2023
No Comment
The global market size of dropshipping is expected to balloon up to $476 billion by the year 2026 (Oberlo). The industry is ever growing, which makes way for more competition. And if you want to be in the business and emerge triumphant, you should know how to find trending products for dropshipping.
In this business, finding the right products to sell will decide your fate. Lucky for you, we have a list of trending dropshipping products according to the source itself – AliExpress.
So if you are still deciding what products to sell in your dropshipping store, check out this list, because it will surely save you a lot of time.
How To Find Trending Products For Dropshipping?
We didn't just rely on intuition and other online articles in creating our list. Instead, we used AliExpress' Official Ranking to find these products.
After that, to see if there's indeed a demand, we validated the search terms for these products using Google Trends.
Here's how we set our search parameters:
Searches within United States
Time range for the past 12 months
Searches across all categories
Specific to Google Shopping
It is worth noting that in looking for product trends, we set it to Google Shopping – therefore excluding other web searches. By narrowing it down to this, we were able to measure the trend for keywords used by people with real intent to buy.
Trending Products For Dropshipping
There are 11 categories in AliExpress' official ranking. So we tried to find trending products to dropship under each category.
Let's cut to the chase, shall we?
Here are the trending products for dropshipping that you should consider selling in your online store.
Note: All product screenshots below were sourced from AliExpress.
01. Blutetooth Speakers
The first one in our list of trending products for dropshipping are bluetooth speakers. And according to AliExpress, they are in demand. Looking at the top-ranking products in the category, you'll notice that these don't look like cheap speakers. In fact, the cheapest one in the list is priced at $35.
Interestingly, what tops this list is a retro-designed speaker which doubles as an alarm clock. It's a rather unique find – making it perfect as a gift.
Looking at Google searches for bluetooth speakers, you'll notice that people are constantly looking to buy them. In the past year, there was not a single drastic dip in interest over the products. Which means that there is an opportunity to acquire consistent revenues.
02. Mechanical Keyboard
Mechanical keyboards are niche computer accessories that would surely pique the interest of those who want to create a cool gaming or home office setup.
The unique selling point of these keyboards is the tactile sound that they create whenever you press a key – making the typing experience more pleasurable
The trend for mechanical keyboards is not linear. It had its highs and lows over the past year. According to the graph above, the trend is expected to take a deep dive over the next few weeks.
However, if we project using historical data, we can predict that the trend is bound to recover in the future.
03. Nail Polish Kit
Next one on our list of trending products for dropshipping is nail polish kit. Women love their nails as much as they love their hair.
As such, they strive to make their fingertips as attractive as possible – be it plain and clean, or sprinkled with nail polish art.
Selling nail polish kits in your dropshipping business can be a little challenging. Thus, using the proper marketing strategies, and targeting the right audience is of utmost importance.
The trend for the past year is on the low side with interests barely exceeding 25 points on a few instances. However, the future looks good for these products as they are expected to reach peak popularity in the coming weeks.
04. Wall Decoration
A painting gives life to an otherwise boring wall. It also adds to the overall design appeal of your home. Additionally, paintings reflect a homeowner's taste in art and sophistication. These could be the reasons why wall arts don't go out of style.
Oil paintings are a trending product on AliExpress – just look at their number of followers in the images above. Based on the rankings, buyers have a penchant for animal oil paintings and landscapes. There are also those who want to commission artists for a personalized painting.
Read: Top 13+ Home Decor Dropshipping Suppliers
The trend for wall art since last year has its spikes and drops. However, if you look at it closely, it has been on an upward trajectory. This could be a great opportunity for you to sell this trending product.
05. Kitchen Organizer
A dirty kitchen does not actually have to be dirty. It isn't pleasing to the eyes, and of course, it's unhygienic. That's why every household needs some kind of kitchen organizer.
According to AliExpress, mason candy jars with wooden caps are a thing nowadays. Stackable refrigerator containers and egg storage boxes also make it to this list. If you are planning to sell these kinds of products, make sure that they are food grade.
By the looks of the trend for the past year, kitchen organizers seem to be growing in popularity. However, they have their highs and lows and a drop in interest is forecasted over the next few weeks. But based on historical data, it is always bound to recover.
06. Drop Earrings
Drop earrings are the total opposite of stud earrings because they are more visible and revealing. They can be used to elevate one's style – be it casual, formal, or just chilling around. One thing is for sure, there is always a demand for drop earrings.
Read: Best Jewelry Dropshipper For Your Dropshipping Business In 2023
For the most part, the interest for drop earrings stayed above 50 points in the past year. It has experienced some dips but it recovered to a higher point. There was no instance in the past year where interest dipped to zero. Thus selling these products presents an opportunity to have a consistent cash flow throughout the year regardless of season.
07. Casual Tops
Casual tops for women offer comfort and versatility. They come in various designs that are perfect for everyday street wear. Loose shirts and crop tops share the top four list. From basic tees for a laid-back vibe to trendy crop tops for a chic touch, these tops effortlessly elevate your casual attire while keeping you comfy.
The trend for casual tops for women has been slowly growing over the past year. It started just 25 above points in the fourth quarter of 2022, and jumped to above 50 points at the beginning of this year. It has since stayed above the higher half since. It has reached peak popularity around June and July.
08. Oversized Shirt
Nothing looks more relaxed and laid back than these oversized button shirts for women. The loose fit offers a comfortable and effortlessly cool look that's perfect for casual events, lounging, and can even be dressed up with accessories. Going to the beach? No problem, these shirts got the Sunday vibe as well.
These are truly flexible pieces of clothing that should be in every woman's wardrobe.
Oversized shirts experienced a fair share of high and lows over the past year. Just like casual tops, the interest for oversized shirts seemed to climb upwards at the beginning of 2023. Surely, there's a trend happening here and if you are looking to start your fashion dropshipping brand, this is a positive sign.
09. Pleated Skirt
Pleated skirts for women bring a touch of elegance and sophistication. Depending on the color and style, they can also have that chic and youthful vibe. Pleated skirts are made unique because of their folds that create a simple but versatile look. They can be dressed up with heels and blouses for that business casual look; or a pair of sneakers and a casual top to achieve that outgoing streetwear appeal
.
The peak popularity for pleated skirts was last year around September and it experienced a slight downward trajectory. But there wasn't a time when it reached zero. Thus, women are always looking to shop for pleated skirts regardless of season. In the coming weeks, a new peak of 100 points is expected.
10. Plush Toys
Plush toys are cuddly companions not just for children, but also for adults – especially during cold and gloomy weather. Whether they are cute animals, cartoon characters, or imaginative creations, these soft and fluffy plush toys offer comfort and emotional relief. Not to sound too dramatic, but these warm and fuzzy toys bring smiles and warmth to our lives.
Plush toys may be popular, but these are niche products that require great marketing efforts to reach your target customers. Interest for plush toys remained consistently within the 25 to 75-point range with a few instances reaching 100 points during the holiday season of 2022. As we are again approaching the holidays, you might want to consider these trending products for dropshipping.
11. Short Sets
Selling baby products is a good idea since there's always a demand for these. Short sets for babies are adorable, practical, and more importantly, comfortable to wear in warmer weather. These outfits typically come in pairs – a short sleeved top and a pair of shorts with matching color. Because these trending products for dropshipping are specifically for the little ones, they come in cute patterns and colors, elevating the cuteness of babies that will surely bring a smile to everyone's face.
The interest for short sets started to see an upward trend at the beginning of 2023 and it has been climbing since then. It reached peak popularity in the last week of August and is expected to see a drastic drop in interest in the coming weeks. Learning from the graph, every dip is always succeeded by an upward tick.
12. Outdoor Light
Outdoor lights elevate the aesthetics and functionality of your home's outdoor space. They provide a relaxing ambiance at night while ensuring visibility and security.
Bar-shaped outdoor lights topped AliExpress' list of outdoor lights. In addition to their design, make sure that the outdoor lights that you will sell are at least IP65 certified to ensure durability.
There has been a consistent interest in outdoor lights over the past 12 months. However, what's very interesting is that since the second half this year, the interest remained within the range of 75 to 100 points. Meaning that they have stayed popular in the past three months.
13. Slippers For Women
These slippers for women look very comfortable because they are big, easy to wear, and they have a thick sole for cushioning. Designed for indoor use, wearing them keeps the feet cozy at home while maintaining grip on slippery surfaces. Slippers are the perfect footwear of choice for unwinding and pampering your feet at home.
There is a slight upward trend for these trending products for dropshipping, although it is hard to spot it since the highs and lows are drastic. However, what's important is that despite the undulations, people don't lose interest in these products. As such, these are great items to sell.
14. Casual Shoes
Shoes are essential in every man's wardrobe. They come in diverse styles to match specific occasions. There are leather dress shoes for upscale events, versatile sneakers for casual days, and there are also rugged boots for more heavy duty use.
In shoes, quality materials and craftsmanship ensure durability and comfort. So if you are planning to establish a footwear dropshipping brand, find a supplier that puts quality first.
Because they are very versatile, casual shoes are always on demand. It stayed within the 50-point range in the final quarter of 2022 and has been moving upwards since then. For the most part of 2023, casual shoes stayed within the 75 to 100-point range – thereby reflecting that people are always looking to buy them.
15. Cosmetic Bag
Cosmetic bags are indispensable organizers for those treasured beauty products. Aside from being compact and stylish, they keep skincare products neatly organized especially during travel. Designs for these cosmetic bags range from simple pouches to fully-dedicated bags with built-in compartments to avoid product damage or spills. These are a must-have accessory for beauty enthusiasts.
The trend for cosmetic bags has huge highs and lows but there was no instance in the past twelve months when people totally lost interest. Albeit very slightly, the demand for cosmetic bags is on an upward trend. It is expected to dip a little in the coming weeks but based on the trend, it will recover.
16. Car Cleaner
A car cleaner is an essential toolset for maintaining the luster of your vehicle's paint. Whether you are a professional car detailer or just someone who likes to take good care of his car, these car cleaners are up for the job.
A car cleaning kit typically includes microfiber cloths, car shampoo, wax, tire cleaner, and brushes. So, it could be a great idea to sell these as a set in your dropshipping store.
Tip: throw in some unique car accessories in your online store to increase cart value.
Car cleaners are bound to reach their peak popularity in the coming weeks. And if you are reading this blog just in time, make sure to consider these products. But if you don't want to rush your decision, these are still good products to sell throughout the year as there is always a demand for them.
17. Loose Pants
Loose pants provide comfort and style in a single package. Because they offer a relaxed fit and a generous legroom, movement is not restricted, thereby providing flexibility. And since they come in various styles, they don't look lousy at all. There are casual cargo pants, joggers, and stretchable denim jeans suitable for both leisure and semi-formal occasions.
The demand for loose pants is undeniably growing. The trend started below 25 points in 2022 and has steadily increased until it reached peak popularity in the final weeks of August. So if you have a fashion dropshipping brand, make sure to include these in your list of products.
18. Loose Tops
Loose tops are comfortable yet stylish, offering a laid back and relaxed aura. These shirts are made from cotton fabric to ensure unrestricted movement and airflow for comfort. Loose tops are perfect for casual getaways making them a versatile addition to every man's wardrobe.
Just like loose pants, loose tops started below 25 points in 2022 and have steadily climbed since the beginning of this year. The interest had its ups and downs but still followed an upward trend. In the coming weeks, it is projected that it will remain within the 75 to 100-point range.
19. Casual Shorts
It seems like casual outfits are taking over AliExpress dropshipping. In this list of trending products for dropshipping is yet another clothing for men – casual shorts. They come in various styles such as gym shorts, beach wear, chinos, and basketball shorts. Whether you're heading to the beach, running errands, or simply enjoying a laid-back day, casual shorts provide a cool and practical choice to beat the heat in style.
The men's clothing business sure looks very promising. The trend for casual shorts followed the same path as the loose pants and tops. They all started low in 2022 and have climbed to reach peak popularity in 2023.
This makes us think that men's clothing is amongst the best things to dropship this year.
20. Sunglasses
Sunglasses aren't just fashion accessories. They have an important role especially for outdoor enthusiasts – they shield the eyes against harmful UV rays that could damage the retinas. These cycling sunglasses from AliExpress sure look stylish and they are really affordable compared to other mainstream brands.
If there's one thing this graph tells is that Americans like sunglasses. Their popularity mostly stays above 50 points and there are no drastic spikes and crashes. It's the smoothest trend we've seen in this list. And this means that demand for these products is consistent.
21. Camping Bag
The final item in our list of trending products for dropshipping are camping bags. These are the most important items in an adventurer's list. These bags are designed to withstand extreme conditions and to carry heavy weights. They come in various styles such as backpacks and duffle bags. Additionally, they come in various sizes to accommodate more things during extended outdoor getaways.
The main selling proposition of camping bags is durability. So if you plan to sell these in your store, make sure that your products can last years of use.
Read: Top 12+ Eco-friendly Dropshippers for your Dropshipping Business
According to research, half of Americans are engaged in outdoor activities. Thus, there is a demand for adventure gears like camping bags. The trend also supports this claim as camping bags remained popular since the onset of 2023. In fact, it is expected to reach peak popularity in the coming weeks
Final Words
For the longest time, aspiring dropshippers were made to believe that the business model favors those who were early in the game and that there is no longer a chance to succeed nowadays.
We beg to differ.
You see, dropshipping is not an online business where the first man always wins. It's all about doing the right things, selling the right products, and connecting to the right people.
Just like any other business, dropshipping requires planning, strategizing, and marketing. Fail on any of these and you will have a hard time finding success. But if you do it with commitment to learning and execution, it could be one of the most profitable businesses you'll ever find.
Another crucial part of dropshipping is finding the best dropshipping suppliers whom you can partner with for the long haul.
Don't know how to begin your dropshipping business? Check out these articles to see how other entrepreneurs achieved a successful dropshipping business:
Did our list of trending products for dropshipping help you decide which one to sell? If yes, don't waste any more time. Start doing your market research and planning your business so you can start earning money.