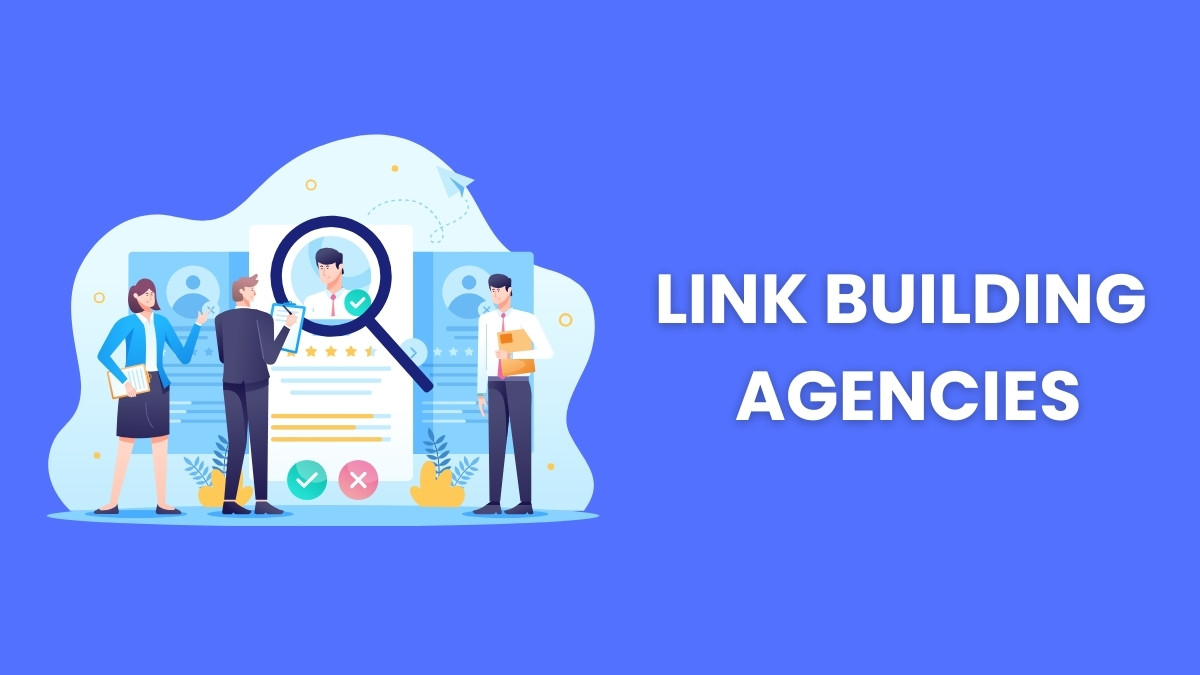 7 September, 2023
No Comment
Link building is a highly considered ranking signal by search engines like Google. This means the more quality backlinks you have both in quality and quantity, the higher your chances of ranking high on search engine ranking pages (SERPs).
But building quality backlinks for a SaaS brand is not something you can do on a whim. That's even after you've gathered an in-house team since there's basically no guarantee they will do a good job or get tangible results.
This is where link-building agencies come in. These are organizations that know what works best for your website and how to get quality links from sites like Forbes to boost your brand's online presence without breaking the bank.
In this article, I'll review each agency based on the SaaS services they provide, cost, and results.
1. Digital Gratified
Digital Gratified is a clear-cut, reputable SaaS link-building agency with a ton of deal-breaking records from building links for the big guys like Hostinger, SEranking, and even Brush Galaxy. As one of the leading SaaS link-building companies in the industry, they boast several hundreds, possibly thousands of relationships with relevant link sources and brands like Hubspot.
Some of the services offered by Digital Gratified besides link building include SaaS SEO, link exchange SEO, SaaS content marketing, Digital PR, and product promotion. Combining these offers, they are able to create links that truly move the needle.
DigitalGratified is also backed by a dozen or more specialists, each for different touch points of your link-building campaign to ensure you only get real links and value for your money.
Pricing
DigitalGratified has a link building cost calculator and SEO cost calculator which you can use to estimate your expenses based on the quality of the link you want, quantity, and duration of the contract.
But on average, their cost for building a 65+ DR link is only $150. You can technically say their pricing is one of the cheapest – if not the cheapest – compared to other link-building agencies.
2. Rhino Rank
Rhino Rank is a black horse, UK-based link-building agency with several dozens of in-house specialists who source for backlinks with direct webmaster outreach to high-authority websites. They have a previous work history with thousands of SEOs and a Trustpilot rating of 4.0. But unlike Digital Gratified, which is primarily a SaaS agency, Rhino Rank is more of a generalist.
Some of the sub-services offered by Rhino when building links include guest posts crafted by their human writer and the editorial team, link curation through niche edits into already published content, and a combination of the two to produce maximum results. Others are white-label link outsourcing and reseller services.
Pricing
Rhino Rank uses two metrics – Referring domain (RD) and Domain rating (DR) to determine their link cost. Links with 1000+ RD and an average of 40+ costs $200. You can start with lower packages of 20+ RD but a low DR of 10 from $42.5. On a good scale, Rhino has one of the cheapest prices, but not when compared to DigitalGratified and a few others on the list.
3. FatJoe
FatJoe is one of the non-typical but quality-focused link-building agencies using Help A Reporter Out (HARO) to create link-building opportunities with big names like MOZ and SEMrush. They've also left link trails with brands like SmartInsights and PubCon.
This agency creates link opportunities for SaaS and marketing brands through blogger outreach, niche editing, multilingual outreach, and or infographics. Among their array of services, you will find Digital PR via content syndication and media press. There's also their content and visual marketing services which includes content creation, blogging, copywriting, infographic creation, and videos.
Pricing
Fatjoe's link-building packages start from $81 per link with a domain rating of 10+. If you want a better link quality, let's say 50+ DR, you'll need to pay around $432. This pricing package includes a guest post extra for content-link relevance. While Fatjoe's pricing is not the most expensive, it's not the cheapest either for such link qualities.
4. uSERP
uSERP is another result-driven SaaS agency with coverage from sites like Hubspot, Monday.com, and Crowdstrikes. Their approach to building links has kept them at the forefront with the likes of top-rated agencies like Digital Gratified.
When building links, uSERP conducts a competitor backlinks analysis to create a profile gap report before launching an outreach campaign to fill in for missing links. Then they provide quality links through niche editing, guest posting, digital PR, and brand mentions.
This agency also offers content marketing, especially for SaaS brands who need help scaling their visibility on social media. Plsu offers SEO consultation services for new startups who need an effective strategy.
Pricing
uSERP is definitely one of the most expensive SaaS link-building agencies out there with their link packages starting from $10,000 per month for 9 to 10 links. On average, that's $1000 per link of at least DR 60/90. The highest link-building plan is $20,000. If you add their content plan, that will be $20,000 to $40,000 monthly depending on your requirements.
5. Linkbuilder
Linkbuilder is primarily a link-building agency, unlike SEO agencies like Fatjoe. Their building strategies number in the twenties starting from juicing out broken links, creating link opportunities with digital PR, doing niche edits, crafting link-worthy guest posts, and other content marketing approaches.
Some of the past brands Linkbuilder has worked with include SnackNation, PDF simpli, Cellucor, TripAdvisor, Drip, and Legalzoom. Similar to uSERP, they carry out competitors' backlink analysis before devising an outreach strategy to acquire the best links for your SaaS brand. Additionally, Linkbuilder provides a custom campaign report and KPI metrics you can track to follow up on what you paid for.
Pricing
Linkbuilder's pricing is not as expensive as that of uSERP but starts for as low as $5999 to $9999. On average, that's around $350 per link of DR 50-90. There's also a custom offer where you can get on call to create pricing suitable for your requirements.
6. SureOak
SureOak is more of an all-around SEO agency with an inclusive white-label link-building package through editorial mentions, guest posting, and a resource page approach. They also provide toxic management options to eliminate your spammy links and create a link spam score of nearly 0% for your SaaS website.
Some of the extra services offered by SureOak include full SEO campaigns, SEO consultation, content marketing, website development, and lead generation through paid advertisement, inbound marketing, and paid social media promotion.
Pricing
You will need to contact their SEO team to get a quote tailored to your link requirements.
Conclusion
Running a website and expecting it to rank well without quality backlinks is like trying to push a 1000 kg boulder up a hill without using any machine. That's almost impossible unless you have some Superman kicks.
To gain enough visibility on search engine pages for your SaaS brands, invest in goal-driven and result-backed agencies. It's also important you consider cost and quality before quantity. Some of the agencies listed above like DigitalGratified and uSERP can give you both at a faster turnaround time.