The Role of UI/UX Design in Creating Intuitive and User-Friendly E-commerce Apps
Amazon commands close to 40% of the eCommerce market share.
How?
With its UI/UX design.
The shopping cart, the menus, the navigation, the checkout screens…
No matter where you see, the Amazon app's interface is simple, usable, and intuitive.
That's what helps increase the eCommerce giant's Average Order Value (AOV) and conversion rate.
But Amazon isn't the only eCommerce company that has gained with UI/UX design.
eCommerce sales see a 400% increase with well-designed UI/UX.
Why does UI/UX design matter?
eCommerce sales are growing.
But so is the competition. There are a staggering 12 million to 24 million e-commerce sites worldwide. And the number is growing daily.
And in this ever-evolving realm of e-commerce, every click counts.
(After all, only 1 million of these sites manage to sell over $1,000 a year.)
That's impossible unless you harness the power of intuitive and user-friendly interfaces. And that's possible only with proper and professional UI/UX design.
By the number:
The numbers make it clear. Prioritizing UI/UX design can help get higher conversion rates + more customer engagement. Ultimately, it means greater success in the competitive e-commerce landscape.
Not sure how that happens?
Read on to explore how.
5 Ways UI/UX Design Creates Intuitive and User-Friendly E-commerce Apps
1. Clear and Intuitive Navigation
A cluttered and confusing interface can lead to frustration and abandonment. Efficient navigation is essential for users to find what they need quickly.
It saves their time. And ensures your eStore sees sales.
To ensure clear and intuitive eCommerce app navigation
✔️Use a prominent search bar. Place it at the top for easy access.
✔️Use a recognizable menu icon (hint: the hamburger menu!)
✔️Use logical categorization and menu structures.
✔️Keep the shopping cart icon visible. Show item count and keep it accessible.
✔️Keep the labels clear. Descriptive and non-technical.
✔️Display the user's location within the app hierarchy using breadcrumbs
✔️Ensure quick access to product details. Use a one-tap or swipe gesture from listings.
A prime example of an app with excellent navigation is Amazon. It offers a seamless browsing experience. And makes it effortless for users to find products and complete purchases.
A clean and user-friendly navigation menu supports conversions and reduces bounce rates. For more such tactics, read our blog on 5 tricks to reduce the bounce rate for eCommerce websites.
2. Seamless Product Search
On-site searchers drive 30-60% of eCommerce site revenue, as per SearchNode's internal data.
A robust search functionality simplifies the shopping experience and boosts customer satisfaction.
With bespoke UI/UX design, you can make product search on your site more intuitive. This helps in minimizing friction throughout the search process.
To ensure seamless product search in your eCommerce app:
✔️Use auto-suggestions to assist users in finding products faster.
✔️Provide filtering options to refine search results.
✔️Include thumbnail images and concise descriptions in search results.
✔️Incorporate sorting options for relevance, price, popularity, etc.
✔️Offer "Search within results" for further refinement.
✔️Use clear error messages for no results or errors. (Pro Tip: Instead of returning blank screens, show top products or recommended items)
✔️Optimize the search algorithm for accuracy.
✔️Allow users to save search history and bookmark products.
✔️Enable sharing of search results and products.
Zappos excels in this aspect. It provides users with a seamless product search experience. Thus, allowing them to find desired items efficiently.
Zappos' awesome search result filtering options.
3. Responsive and Mobile-Friendly Design
The variety in terms of mobile devices is increasing. That's what makes it vital for eCommerce apps to have a responsive design. A design that works well on all types of mobile devices – Android, iOS, and everything in between.
Including mobile-specific features, in fact, helps make the UX more seamless and user-friendly.
Suggested Reading: New Trends In Responsive Design
To ensure mobile-friendliness, eCommerce apps should
✔️ Use a clean and uncluttered layout. Prioritize essential elements and minimizing visual noise.
✔️Ensure that buttons, icons, and interactive elements are adequately sized. And well-spaced for easy touch interaction.
✔️Optimize typography for mobile screens. Use legible fonts, appropriate font sizes, and ample line spacing.
✔️Use visual cues such as color and icons. These can indicate interactive elements and actionable items.
✔️Utilize a consistent color scheme and visual hierarchy. This guides users and creates a cohesive experience.
✔️Design with thumb-friendly reach in mind. Place important elements within easy reach of the user's thumb.
✔️Minimize the need for excessive scrolling. Organize content into bite-sized sections and utilizing collapsible menus.
✔️Incorporate mobile-specific gestures. Examples include swipe gestures for navigating between pages or sliding panels.
✔️Optimize form input fields. Use appropriate input types, input masks, and validation to streamline data entry.
✔️Ensure fast loading times by optimizing images, compressing assets, and minimizing server requests.
✔️Design for one-handed use. Place critical actions and primary content within the lower half of the screen.
✔️Provide visual feedback for user actions. For example, use button animations or loading spinners to enhance interactivity and responsiveness.
✔️Incorporate microinteractions. Use subtle animations or transitions that create a delightful and engaging experience.
Airbnb sets a remarkable example of a mobile-friendly e-commerce app. Their app provides a seamless experience across various device types and screen sizes.
4. User-Centric Product Filtering
Effective product filtering allows users to narrow down their options. And find the exact items they desire.
For online retailers, it means customers find stuff easily. They can check out quickly. And you get the cash flowing in faster.
As was the case with Mobexpert, a Romanian e-tailer. With product filtering, they generated €6,400,000 in sales.
To achieve user-centric product filtering:
✔️Implement commonly-used filter options.
✔️Allow users to save and apply preferred filter settings.
✔️Provide real-time updates on available results based on filters. Avoid page reloads.
✔️Use clear and descriptive filter labels.
✔️Include advanced options for specific refinement.
✔️Enable multi-select for combining filters.
✔️Use visual indicators for active filters.
✔️Offer smart suggestions based on user behavior.
✔️Allow easy reset or clearing of filters.
✔️Display filtered results in visually appealing and informative ways.
✔️Include tooltips and help sections for user guidance.
Etsy stands out in this area. With a range of customizable filters, their users can precisely refine their searches.
And they found the right way to display it with some user testing.
5. Visual Appeal and Brand Consistency
"Customers expect great design and cross-channel consistency from brands."
50% of companies in a study said that.
So, obviously, an eCommerce app's adherence to brand consistency is important. It greatly influences user perception and trust.
To ensure visual appeal and brand consistency you should:
✔️Establish a consistent visual identity to create brand recognition and customer expectations.
✔️ Pay attention to design details for a professional and appealing app.
✔️Use high-quality images to showcase products and attract customers.
✔️Ensure a seamless and consistent brand experience across different device types.
✔️Incorporate custom illustrations and graphics for a unique brand representation.
✔️Use whitespace effectively to enhance clarity and highlight important elements.
✔️Maintain consistency throughout all app screens and components.
✔️Delight users with subtle design elements that leave a lasting impression.
✔️Embrace innovation in visual concepts and interactive features.
✔️Implement design systems and style guides for visual consistency.
Nike is known for its bold and energetic brand image. And this consistency extends to their eCommerce app. The app features dynamic visuals and vibrant colors. That's everything that reflects the brand's sporty and innovative identity.
UI/UX Design Agency – The Driver For UI/UX Success
Developing a successful UI/UX design for e-commerce apps can be a complex task.
Engaging with a professional UI/UX design agency can ensure optimal results.
Why?
Because obviously, designing eCommerce app user interfaces isn't easy. You can't just slap some random elements together and call it a day.
They specialize in deciphering the cryptic language of user behavior. Primarily due to their vast prior experience.
With a UI/UX design agency, you get the satisfaction of having picked the perfect elements and shades.
They have a magic wand. It miraculously transforms complex user journeys into intuitive experiences. It is like wireframes and prototypes instead of rabbits.
A UI/UX design agency will save you from the horror of receiving feedback like "This app is confusing" or "I can't find anything." They make things crystal clear.
They possess the ability to make your app not just usable, but downright delightful. Prepare for users to fall madly in love with your product and shower it with praise.
They bravely fight against inconsistent branding. And make sure your app stays on the path of visual righteousness.
In the grand scheme of things, a UI/UX design agency is like the secret sauce that elevates your app from average to extraordinary.
Author Bio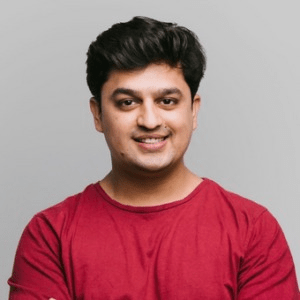 Nevilson is the Founder of SeekThem, a creative design, and branding agency. With a passion for design, Nevilson has established the company as a leader in branding solutions. Over the years, the company has helped numerous clients develop a strong and consistent brand identity, and Nevilson continues to lead the team in delivering exceptional results.