The Power of Collaboration: Working with Shopify Partners to Enhance Your E-Commerce Strategy
As e-commerce continues to grow rapidly, businesses are looking for ways to improve their online presence and sales. Shopify, a popular e-commerce platform, has become a go-to choice for businesses of all sizes to build their online store. But navigating the platform and creating a successful e-commerce strategy can still be challenging. That's where Shopify Partners come in.
Shopify Partners are experts who specialize in helping businesses optimize their online stores and boost their sales. We'll be exploring the benefits of working with them and why businesses should consider partnering with them to enhance their e-commerce strategy.
We will also look at successful case studies that underscore the benefits of partnering with a Shopify partner.
Explanation of Shopify Partners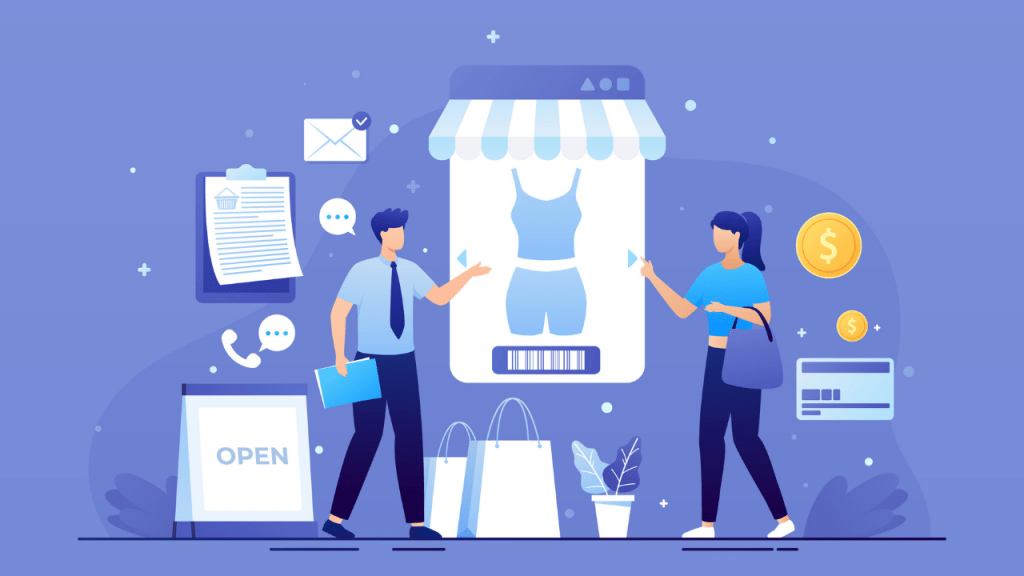 Shopify Partners are certified experts who specialize in helping businesses build and optimize their online store on the Shopify platform. They have undergone extensive training and have a deep understanding of the platform's capabilities, which allows them to create customized solutions that cater to a business's unique needs.
Each partner possesses a Shopify partner account, complete with a partner dashboard and partner perks that are part and parcel of Shopify's Partner Program.
The role of Shopify Partners in the Shopify ecosystem is to provide businesses with the necessary expertise and resources to succeed in e-commerce. They offer various services, including store setup, theme customization, app development, marketing, and more. With their expertise, Shopify Partners can help businesses create a seamless and efficient e-commerce experience that improves customer engagement and boosts sales.
A brief overview of the importance of e-commerce strategy
E-commerce has become an increasingly important aspect of business, with the rapid growth of online shopping and the COVID-19 pandemic accelerating this trend. Having a well-defined e-commerce strategy is essential for companies looking to succeed in this competitive and rapidly evolving market.
Choosing the right Shopify Partner is crucial for businesses looking to improve their e-commerce strategy. A good Shopify Partner should have relevant experience and expertise, a strong reputation with positive customer reviews, competitive pricing that fits the business's budget, and excellent communication skills. By choosing the right partner, businesses can ensure they receive the best service and expertise to help them achieve their e-commerce goals.
Benefits of Working with Shopify Partners
Partnering with a Shopify Partner can provide businesses with numerous benefits that can improve their e-commerce strategy.
Here are some of the advantages of working with a Shopify Partner:
Access to specialized expertise and resources
Shopify Partners have extensive experience working with the platform and stay up-to-date with the latest trends and best practices in e-commerce. They have access to a wide range of specialized tools and resources to help businesses optimize their online store and improve sales.
Customized solutions for unique business needs
Every business has unique needs and challenges, and a good Shopify Partner can create customized solutions tailored to a business's specific requirements. Whether it's designing a custom theme, building custom functionality, or integrating with third-party tools, a Shopify Partner can create a solution that meets a business's unique needs.
Streamlined e-commerce operations
A Shopify Partner can help businesses streamline their e-commerce operations, from product catalog management to order fulfillment. They can automate routine tasks, reduce manual errors, and optimize processes to improve efficiency and reduce costs.
Increased visibility and online presence
Shopify Partners can help businesses improve their online visibility and reach more customers. They can assist with SEO optimization, social media marketing, email marketing, and other strategies to increase brand awareness and drive traffic to a business's online store.
Working with a Shopify Partner provides businesses with specialized expertise, customized solutions, streamlined operations, and increased online visibility, all of which can help them improve their e-commerce strategy and achieve their business goals.
Types of Shopify Partners
You can find three main types of partners in Shopify programs, each with unique areas of expertise and services they offer to assist businesses with their e-commerce needs.
These partners include:
Shopify Experts
These are Shopify's certified partners who specialize in various aspects of e-commerce strategy and development. They offer services such as store setup, theme customization, marketing, SEO optimization, and more. They have the knowledge and expertise to help businesses create and optimize their online store and grow their sales on the Shopify platform.
Shopify Plus Partners
These partners are a subset of Shopify Experts who specialize in Shopify's enterprise-level e-commerce solution, Shopify Plus. They offer customized services and solutions for large and complex e-commerce operations, including multi-channel sales, international expansion, and high-volume sales. They can provide businesses with the expertise and resources to scale their online store and achieve their business goals.
Shopify App Developers
These partners specialize in developing custom Shopify apps that add functionality and features to a business's online store. They can help businesses create custom integrations, automate processes, and enhance the customer experience. Shopify Developers have the expertise to build apps that are tailored to a business's unique needs and can help them achieve their e-commerce goals.
By working with the right type of partner, businesses can get the specialized expertise they need to optimize their online store and grow their sales on the Shopify platform.
How to find the right Shopify Partner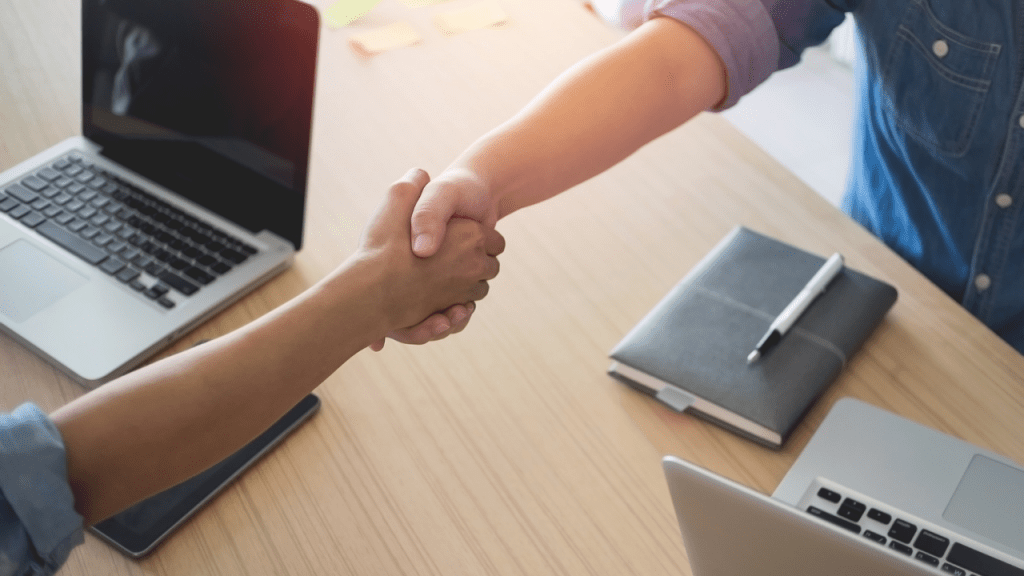 Choosing the right Shopify Partner is crucial for businesses looking to optimize their e-commerce strategy. Here are some factors to consider when selecting a Shopify Partner:
Relevant experience and expertise: Choosing a Shopify Partner with experience working with businesses in your industry or niche is important. They should have expertise in your business's specific e-commerce needs and challenges. They should be able to provide relevant examples of their previous work and demonstrate how they can help your business achieve its e-commerce goals.
Reputation and customer reviews: Look for a Shopify Partner with a good reputation in the industry. To thoroughly assess your Shopify Partner, it's also essential to monitor their online reputation. Read reviews and testimonials from other businesses they have worked with to gauge their level of customer satisfaction. You can also check their social media profiles and online presence to better understand their reputation.
Pricing and budget: Consider your budget and the pricing structure of the Shopify Partner you're considering. Some partners charge hourly rates, while others charge a fixed fee or a percentage of your sales. Make sure you understand their pricing structure and that it fits within your budget. Remember that the cheapest option isn't always the best, as you want to ensure that you get quality service and expertise.
Communication and collaboration: Choosing a Shopify Partner who communicates well and is easy to collaborate with is important. You want to be able to have open and clear communication throughout the process and ensure that they understand your business's unique needs and goals. Look for a partner who is responsive to your questions and concerns and is willing to work with you to achieve the best results.
Best Practices
When choosing a Shopify Partner, consider their relevant experience and expertise, reputation and customer testimonials and reviews, pricing and budget, and communication and collaboration skills. By considering these factors, you can find the right partner to help you optimize your e-commerce strategy and achieve your business goals.
Examples of Successful Collaborations with Shopify Partners
Shopify has seen some success stories with its Partners program. Some of the most high-profile ones include:
SearchPie – An advanced search solution that revolutionized the way businesses explore and discover information.
Aveste – The Bookmarks service transitioned to a custom marketplace for small brands.
Ethercycle – An e-commerce consultancy that grew into a Shopify Plus Partner.
Case studies of businesses that have successfully collaborated with Shopify Partners
Case studies of businesses that have successfully collaborated with Shopify Partners
Ethercycle
Ethercycle is an e-commerce agency that joined the Shopify Partner Program in August 2011. After joining the program, Ethercycle started getting quality leads from Shopify. As a result, the types of clients they wanted to work with started knocking on their virtual doors.
Currently, Ethercycle frequently engages various agencies and freelancers from the Shopify Partner Ecosystem to address specific projects, cater to niche requirements, or handle an excess workload.
SearchPie
SearchPie is a powerful tool designed to optimize website performance and enhance search engine optimization (SEO). With SearchPie, you can effortlessly improve your website's speed, ensuring faster load times and a better user experience. Additionally, it offers a range of advanced SEO features to help you boost your website's visibility and rankings on search engines.
SearchPie experienced a highly successful launch, garnering widespread attention and positive feedback from users and industry experts alike. With its innovative features, intuitive interface, and seamless integration capabilities, SearchPie quickly gained traction, helping businesses improve their search functionality, enhance SEO efforts, and drive significant improvements in user experience and conversions. Its successful launch solidified SearchPie as a trusted and valuable tool in the market, empowering businesses to optimize their online presence and achieve their digital goals.
Aveste
Aveste is an online marketplace that connects independent streetwear brands with consumers. The company developed its marketplace using Marketplace Kit, a collection of APIs, tools, and documentation. Aveste utilized Shopify to create and manage their desired marketplace, collaborating with independent brands.
They successfully established a customized marketplace for streetwear brands through Marketplace Kit, developed a dedicated sales channel for the Shopify App Store, attracted 20 Shopify merchants to join their platform, and earned a 20% commission on all sales.
Lessons learned from these collaborations
Collaboration with Shopify Partners can help businesses get quality leads and attract clients that match their ideal customer profile.
Diversifying product offerings and expanding to new platforms can help businesses become less reliant on their current income streams.
Using the right tools and technology can help businesses build and curate a custom marketplace and connect with independent brands.
Interacting with Shopify Partners can help businesses scale their operations and handle work overflow.
Building relationships with other agencies and freelancers can help businesses offer additional services to clients and build a network of trusted partners.
Conclusion
Partnering with a Shopify Partner can greatly enhance an e-commerce business's strategy and operations. With access to specialized expertise, customized solutions, and streamlined operations, businesses can benefit from increased visibility and sales.
We encourage businesses to consider partnering with a Shopify Partner to take their e-commerce strategy to the next level. To learn more or contact a Shopify Partner, visit the Shopify Partner directory on the Shopify website.