8 September, 2016
No Comment
We are excited that you are enjoying our Quick View Free version and considering superior features from Quick View Pro version.
In this post, we will give you a short summary of these 2 versions so that you can have clearer idea before making decision.
As you know, Quick View app is the best tool to save customers shopping time by a quick access to product preview in one click without reloading the whole site.
I. Similar features
1. Instant Product Details preview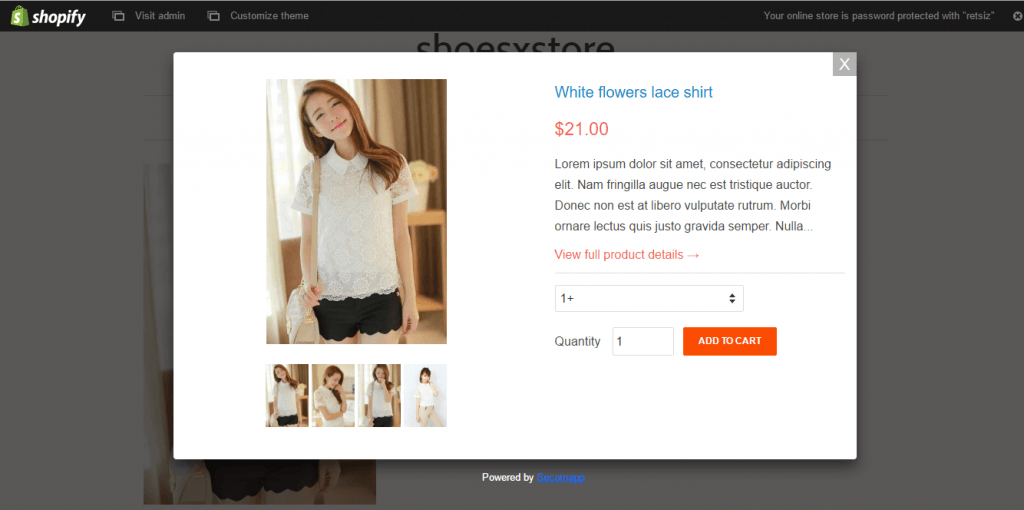 This is the main feature of Quick View app. It saves customers time a lot with quick preview of product deatails without loading the whole site. Quick View button can be seen at any place, where there is a product.
2. Fancybox based pop-up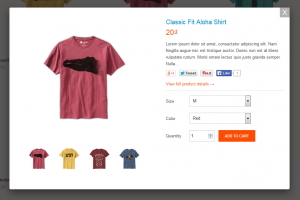 In both versions, a fancy box based pop-up will display when customers click on Quick View button. You can adjust the pop-up easily including editing the main Image Width, pop-up width and height, which helps you to make pop-up fit your site perfectly.
3. Setting up Quick View button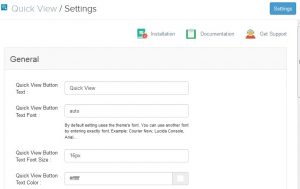 There are many color setting for Quick View button, Add to Cart button in the pop-up, Sale icon, etc. This definitely makes Quick View match with your theme.
II. Superior features – Quick View Pro 
1. Responsiveness 
Quick View Pro version makes preview pop-up conpatible with mobile devices, which is very crucial in ecommerce at the present, when mobile shopping is indispensable for customers.
 2. One Click To Checkout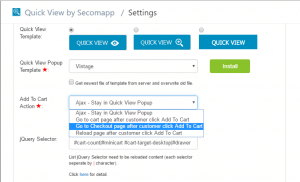 When you upgrade to Quick ViewPro, there are some directing options for you to choose after customers click button Add to Cart including:
–       Stay in Quick View Pop-up
–       Go to Cart Page
–       Go to Checkout Page
–       Reload Page
With the option go to checkout page after customer click add to cart, you can push them complete checkout quickly to improve conversion rate.
3. Remove Brand Mark
For Quick View free version, preview pop-up has a text credited to Secomapp. However, in Quick View Pro version, the pop-up displays without any brand mark. This makes the pop-up more concentrated and neatly.
 4. Show quick Add button on collection page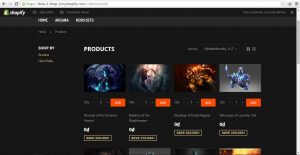 By using Quick View Pro, you can show "Add" button under products in Collection page. This feature allows customers to quicken their shopping experience with more satisfaction. Moreover, customer can choose the quantity of products that they want to purchase right in collection page.
5. Show Promotional message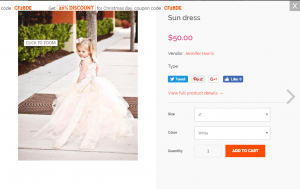 Quick View Pro can support your marketing campaign by showing promotional message right in preview pop-up. This is very attractive to customers because it shows message in every product's pop-up. Besides, message is shown in type of sliding text, which is very appealing and eye-catching.
Hopefully, with short comparison above, now you can make up your mind on whether you should upgrade to Quick View Pro or not.
Even you are using free version or paid version, we are always happy to support you to make the app work without flawless.