22 November, 2014
No Comment
Shopify – The Best Ecommerce solution now.
What is Shopify?
Shopify is a complete ecommerce solution that allows you to set up an online store to sell your goods. It lets you organize your products, customize your storefront, accept credit card payments, track and respond to orders — all with a few clicks of the mouse.
Why Shopify is the best Ecommerce solution now?
1. Shopify is released on June 2006 and since then, It has been growing very fast. You can see the trend of Shopify in the google trend.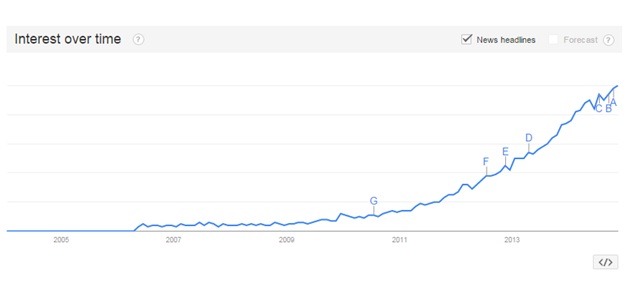 2. Shopify is a leading online shop builder, It is currently powering over 120,000 online shops.
3. Lots of built-in tools. Numberous company, developers more and more. At the December of 2014, there are about 900 apps. Shopify also provides a good platform that helps developers  easy to develop apps and themes.
4. Professional support
Shopify has a dedicated support team. They operate a 24×7 support center that's well equipped to handle all sorts of queries. They can support by email, chat and phone call.
5. Very Simple and Friendly.
The shopify is one of the most friendly backend management. You are not expert, you still can use, manage the store easily.
 
Shopify Shopping Cart Software – Start your FREE trial today!
---