16 April, 2020
No Comment
Secomapp is eager to announce that we integrate the Quick View on LayoutHub layouts. LayoutHub, our partner, is a powerful website builder and split testing tools for online business owners with beautiful designs and templates. Basically, LayoutHub helps you to build any page types of your website store.


Both Secomapp and LayoutHub have the mission to simplify the technology in use for everybody. If you want to build a stunning website to sell your unique products but you have a little skill in programming, LayoutHub will help you. If you want to promote your products on e-commerce, Secomapp is here to support you 24/7. You don't need to care much about the design, typography,… You just need to see the preview and select it, and we will recommend the best option for your shop's website.


Now we will instruct you to activate Quick View app from LayoutHub. You can use it easily by following these steps:


1- Install the applications

Secomapp understands how hard business is in a global pandemic with COVID-19, we are offering 6 months of free trial so you can feel free to use it.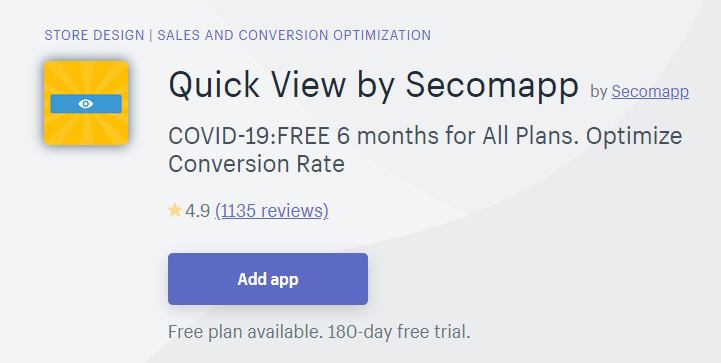 Get LayoutHub for your Shopify Store: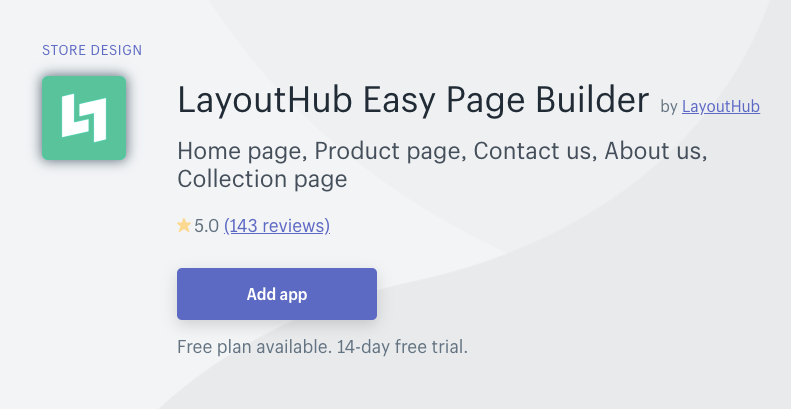 2- Active Quick view app from LayoutHub

You just follow the simple step: LayoutHub > Settings > Third-party app settings and activate this app.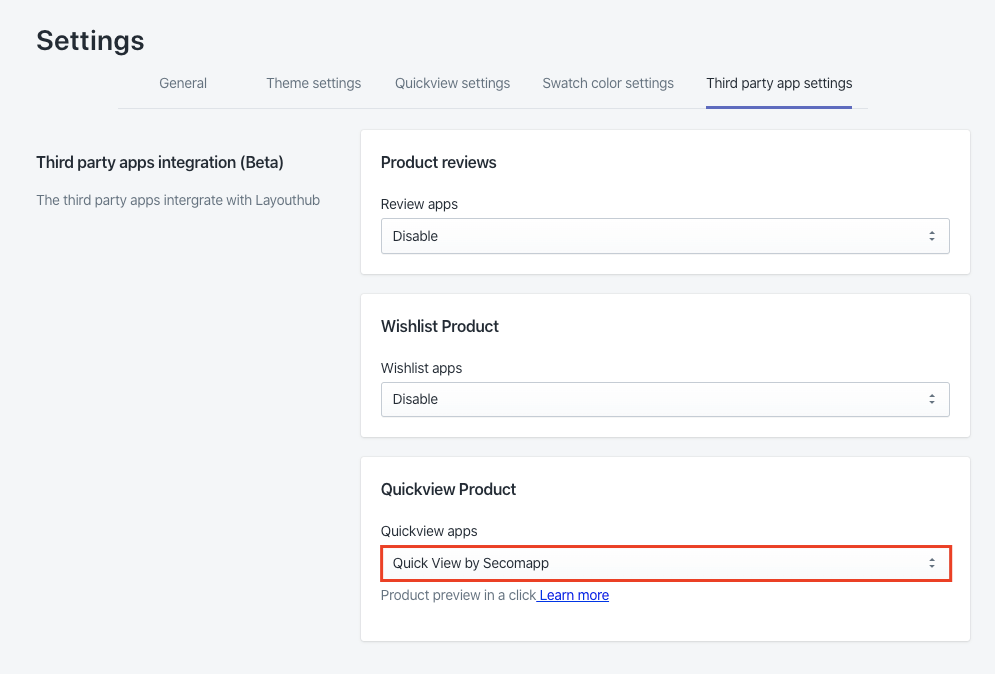 Easy, right? And now Quick View is ready for your amazing online store, you will see a popup like this when you click the Quick View icon from the product list.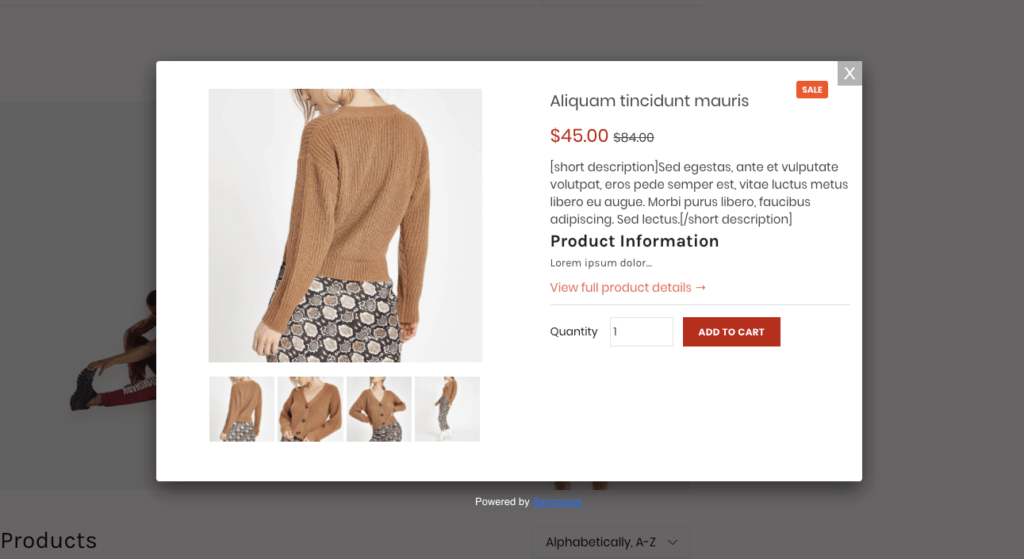 We hope you and your family and friends are safe in this terrible pandemic, please stay home and wash your hands often. This time is perfect in building an online business for your shop and Secomapp and LayoutHub team is always here to help you when needed. We always support you 24/7. Just ping us for more!


---
---