6 December, 2014
No Comment
If you're using Quick View function built-in of your theme or you still hesitate to choose quick view function built-in and Quick View App. Please read this article!
In case you're using quick view built-in function of your theme, do you know how it works? is it friendly with search engine and your shop have good SEO with it ? We have checked and most of quick view built-ins are not good for SEO.
For the answer please analyze your shop by this Keyword Analyzer below:
http://www.webseoanalytics.com/free/seo-tools/page-analyzer-keyword-density-tool.php
or
http://tools.seobook.com/general/keyword-density/
I will do analysis for this shop http://www.reslat.com/collections/all as an example (of course This shop is using quick view built-in function ) .
1. This is overview the result , it's seem we have bad result :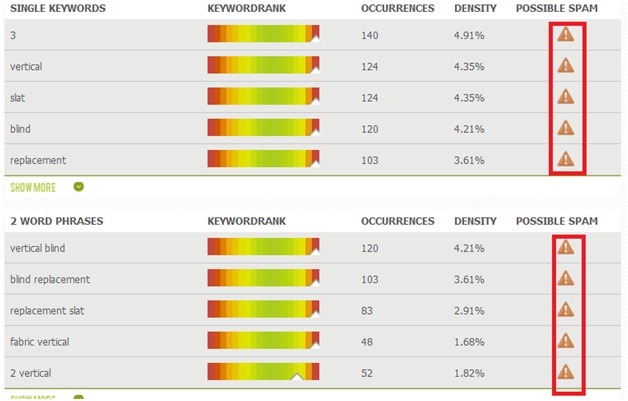 2. Ignore Single Keywords section we focus on 2 Word Phrases :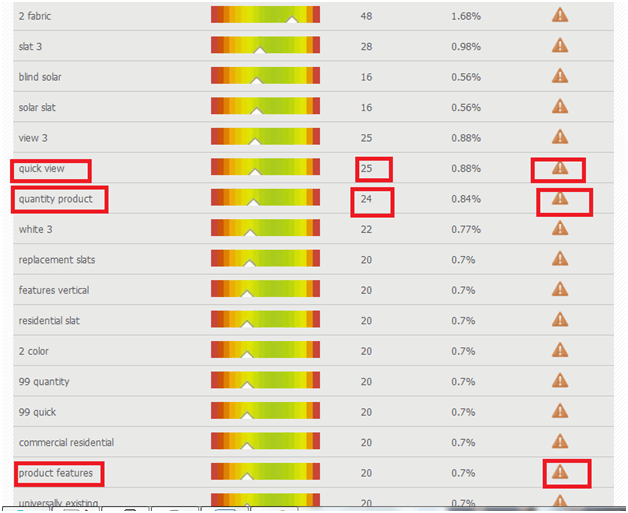 Why "quick view", "product quantity" , and " product feature" appear many times in category page ?
3. Now we will go to that shop and check its source to find out the reason :
Go to that shop by browser and right click a product and select Inspect Element (Q)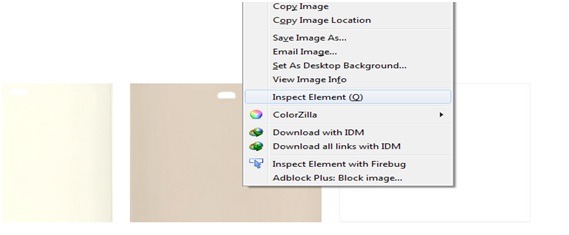 This is its source :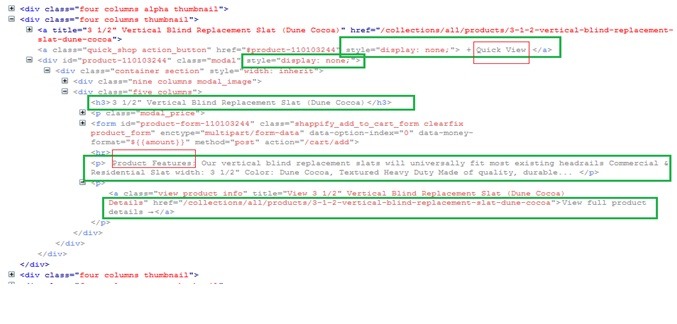 From the above picture we can see that : each product will have a hidden <div> element which contains content of Quick View popup.
Inside hidden element, there are a lot of hidden texts , and Search engine don't like this. Google may put penalties on your shop if it contains too much hidden texts. For details, please refer this post :https://support.google.com/webmasters/answer/66353?hl=en
4. Does Quick View app solve the above problems and how it works?
Quick view app doesn't load all your information of products into hidden elements, it only loads information of products when a customer clicks the Quick View button by calling ajax to product-handling (this is macheysn of shopify ) .
All content of Quick View was created by javascirpt and it's friendly with Search engine , because when Google crawls your shop, It ignores javascirpt.
So what's are you looking for ? Start installing Quick View at https://apps.shopify.com/quick-view , it's FREE.