28 January, 2022
No Comment
SEO and website development are two peas in the pot. Both operations might be performed by two different professionals, but the end goals for SEO and website development is the same—
Drive more revenue and sales your way.
But unfortunately, not many businesses focus on SEO web development. They are more focused on creating a website to attract end-users, but they forget that they can't reach potential customers if search engines don't recognize your website.
As of 2021, there were 1.86 billion websites active on the internet. That means you have to defeat billions of websites in your industry to rank on the search engine, which is not at all an easy task.
But if you combine SEO and website development, there's a chance that your website might rank higher on the search results.
Wondering how SEO and website development can move together? Scroll down to understand SEO web development in depth.
What's SEO Web Development & Why It's Important?
SEO web development means creating an SEO-friendly website to rank higher on search engines. An SEO website development follows the best SEO practices like mobile experience, fast load times, keywords embedding, and more.
SEO and website development are done by two different teams. But both teams need to streamline their operations to:
Get recognized by search engines
You can spend thousands on developing a high-tech website, but all your efforts and resources will go to waste if you forget to set up 301 redirects. The 301 redirect tells search engines where to find your relocated pages. So, if you want search engines to find your website, SEO website development is essential.
Optimize your web design
When you follow the best SEO practice while designing your website layout, it can improve the website's load time and architecture. For instance, you can use the right keywords to interact with your audience.
A recent study on web conversion reveals that ContentVerve witnessed a 90% boost in CTR when they changed 'Start your free 30-day trial to 'Start my free 30-day trial. Similarly, if you create website content targeting the keywords and intent, it can flourish your sales.
Attract relevant traffic
It's easy to get traffic on your website. But driving potential customers to your site is a completely different thing. In fact, as per recent eCommerce stats, merely 1.94% of eCommerce traffic turns into customers.
Simply because most websites aren't SEO optimized to target the relevant audience. Using SEO website design, you can attract people who can convert into paying customers by targeting niche-specific keywords, generating backlinks, etc.
Elevate your customer experience
SEO won't only help you befriend search engines but also allows you to understand your customers. By following SEO rules, you can design a website to provide a better user experience, such as:
It helps you select the trendy fonts and colors
Simplify the navigation system
Optimize visuals to reduce cart abandonment rate
Design inner page structure, etc.
Boost organic search
The best thing about SEO website development is you can generate organic traffic. Despite all the paid marketing rave, still, 53% of web traffic is organic.
The beauty of organic traffic is that it's consistent and relevant. Therefore, if you want to spend less on marketing, focus more on developing an SEO-friendly website to target organic traffic.
Grap SEO media attention
Social media marketing is in the rage today. No matter how small or big a brand you are – you have to build a social media presence to engage your customers.
Here if you SEO integrate your website, you can get maximum visibility everywhere on the web. Your SEO web design will help you trend on social media, and direct drive leads your way.
You might also capture social influencers' attention and expose your brand in front of a new audience.
Make your ads more effective
If you are running display ads on Google, Facebook, or Instagram, SEO websites can give it a push. How?
Well, ads will help to bypass the normal ranking system to appear on the top of a search for a price. But what after that?
Once a person lands on your website, it is the aesthetics and user experience that will convert him to your customers. And for this, you need an SEO-optimized website.
How SEO and Website Development Flows Together?
You must be now eager to SEO optimize your website development process. Well, you aren't the only eager person here, as the website design industry has constantly been growing at 2% per year between 2016-2021 (Source: Chromatix).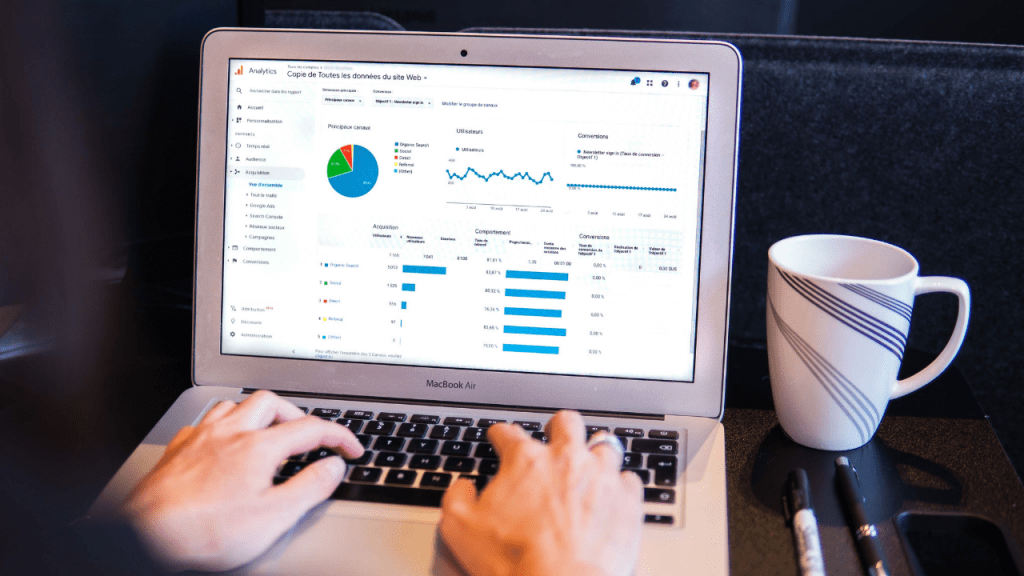 So, let's not wait any longer and check out aspects of your site that need SEO attention:
1. SEO validate your website codes
Codes are a crucial part of website development or any software development. Therefore, you should start SEO optimization by rendering your codebase. 
There are numerous ways to make website codes SEO-friendly, such as:
Search engine crawlers understand text components better than images, videos, or other visuals. Therefore, valid your code properly so that search engines can easily find your information.
Create SEF URLs to leverage both SEO and user experience.
Perform regular checks on your website codes to eliminate excess white space, broken tags, and links.
Use "noindex" tags on your robots.txt file to stop search engines from indexing unimportant or unoptimized pages.
Add "rel=canonical" to avoid plagiarism errors, etc.
2. SEO render your visuals
Visuals help to improve the user experience on the website. In fact, as per the latest research, visual search is preferred by over 62% of millennials and Gen Z.
But you should not use too many visuals on your website. That's because images and videos are heavier than text. Therefore, too many visual elements can reduce your website speed and performance.
However, if you follow SEO norms while developing visuals for your website, there will be no problem. Here are a few tips to SEO optimize website visuals:
Change image file name
Never leave your original photo file name like IMG-111.jpg. You should either use the keyword or the main subject of the photo as a name. This way, Google will be able to recognize your photos and index them appropriately.
Add ALT attribute tags
The ALT tag appears when someone hovers over an image. This is helpful for visitors to understand the context of a photo when they are facing rendering issues. Similarly, search engines use ALT tags to understand what your image is and how to rank it.
Correct visual placement
The correct visual placement is essential to impress the users and search engines. As per a study, one image after every 350 words is accurate to win over search engines.
Compress visuals before uploading on your site
You should pay special attention to the size of images or photos you plan to add to the site. That's because the heavy visuals will take time to load, which will drop your SEO ranking.
Thus, always compress visuals before uploading on your site. However, make sure to compress visuals in a way that won't reduce the original quality.
3. SEO adorn your content
As I have mentioned above, search engine crawlers understand the text better than visuals. That means you have several opportunities to improve your site's SEO score while creating content.
There are many places where SEO content creators can show their magic to boost a website's user experience and SEO score:
Create catchy website headlines using primary keywords.
Make your content easily readable. Use bullet points, listicles, short paragraphs, and different heading styles to improve the readability scores of your site.
Use a conversational tone and write in the first-person point of view to establish a connection with your readers.
Adopt a more active voice and fewer adverbs.
Avoid overused phrases like delicious, awesome, powerful, etc.
4. SEO focused website layout
Finally, you should design the layout and aesthetics of a website, keeping SEO factors in mind. These are a few SEO website design factors to remember:
Mobile responsiveness
Mobile-friendliness is one of main Google's SEO ranking factors. Since a large number of people browse the internet on smartphones today, it is essential to design your website layout considering the mobile's screen size.
Easy navigation
For search engine crawlers and users' ease, make a simple website navigation interface. The simple navigation menu also helps to reduce bounce rates and improve your rankings.
URL structure
All your web pages need a descriptive URL to describe the content on the page. The URL words should be divided with hyphens and relevant keywords. The descriptive URLs will help search engines recognize and rank your pages better. Plus, visitors can better understand the context of your web pages.
Sum Up
SEO and web development move side by side. If you want to add visuals to your website without proper SEO validation, your website will be bulky. Similarly, without targeting the relevant keywords, you can reach your potential customers.
So, whether you want to improve your website's reach or generate more revenue, it is important to streamline your SEO and web development processes. No question asked!
That's it from my side now! But if you have any thoughts on this topic, you are welcome to comment below.