16 February, 2017
No Comment
Free Gifts by Secomapp has been proved to work as a powerful tool for all promotion campaigns throughout the year, especially for the special occasions like Halloween, Black Friday, Christmas…
The app is here for you to give customers free gifts or discounts when they purchase at your stores.
The number of the app installation has been increasing arithmetically along with highly appreciated reviews. We truly thank you for that!
It is your trust and support that count as the greatest source of motivation for our Secomapp Team to polish the app and service nonstop-ably.
Today, we are glad to offer another treat for this Free Gift app as our special thank to you!
Have you heard about our Promotion Popup app, which has just featured on Shopify recently? Normally you can own the cool app with $12.99/month ???  . But NOT any more ✌✌✌! The Master of Free Gifts will be able to own Promotion Popup as a servant as well ???
Promotion Popup will boost the power of Free Gifts to a surprisingly new level. Let's open Free Gifts app to see the new policy to have Promotion Popup at zero has already updated to you.

The Offer is clearly stated on Free Gifts app (at the store backend)
With such a wide range of popups, the app will give a hand for Free Gifts users to give alert message about the promotion, which helps grab the attention of the consumers right on the ball!
When you create a rule for a gift, just take one more simple step to include Promotion Popup app for free: By Ticking the box "Create Promotion Popup". Then you will have a beautiful popup conveying a message on the box "Promotion Message"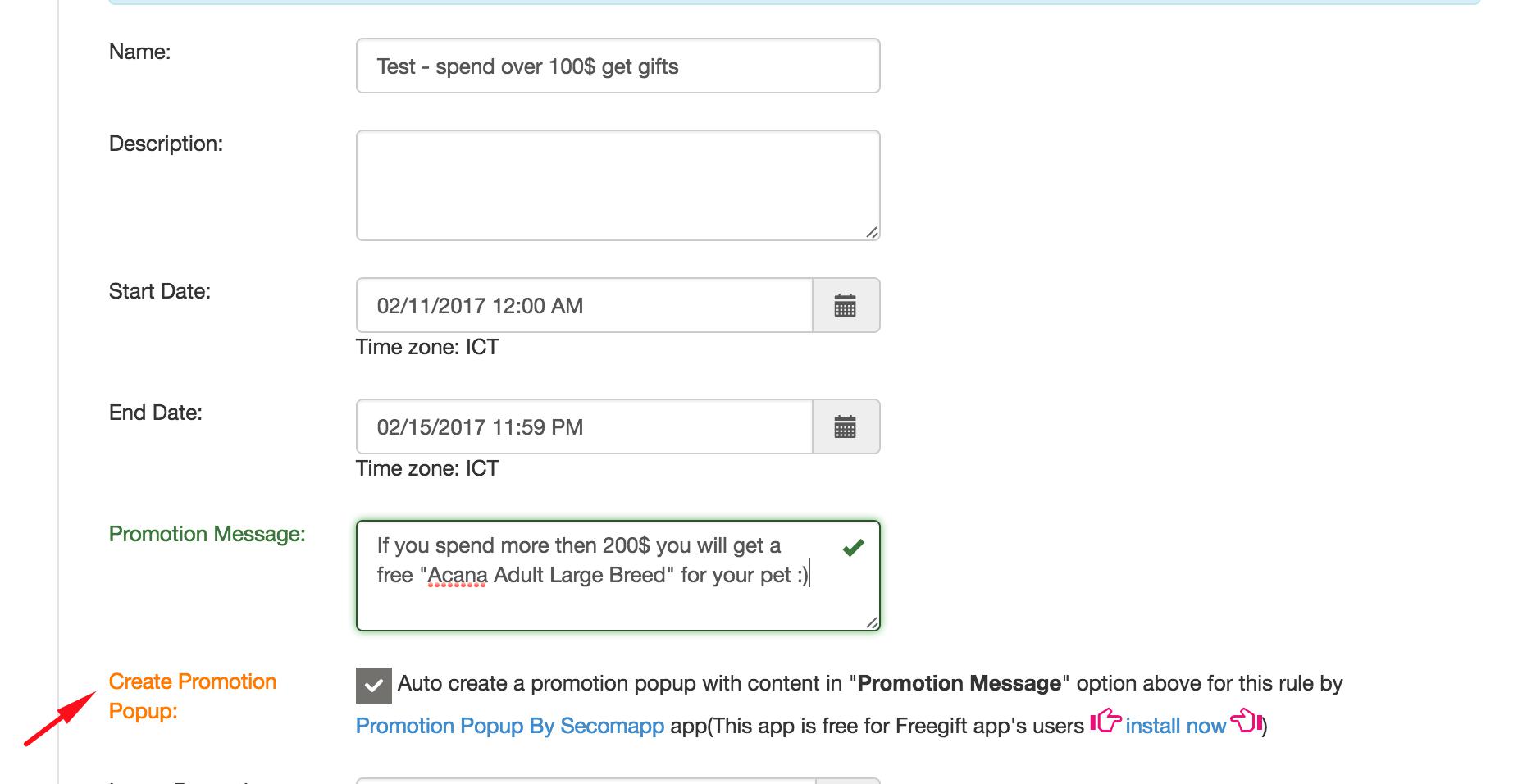 After the rules are applied to the shop, the popup will presented as follows: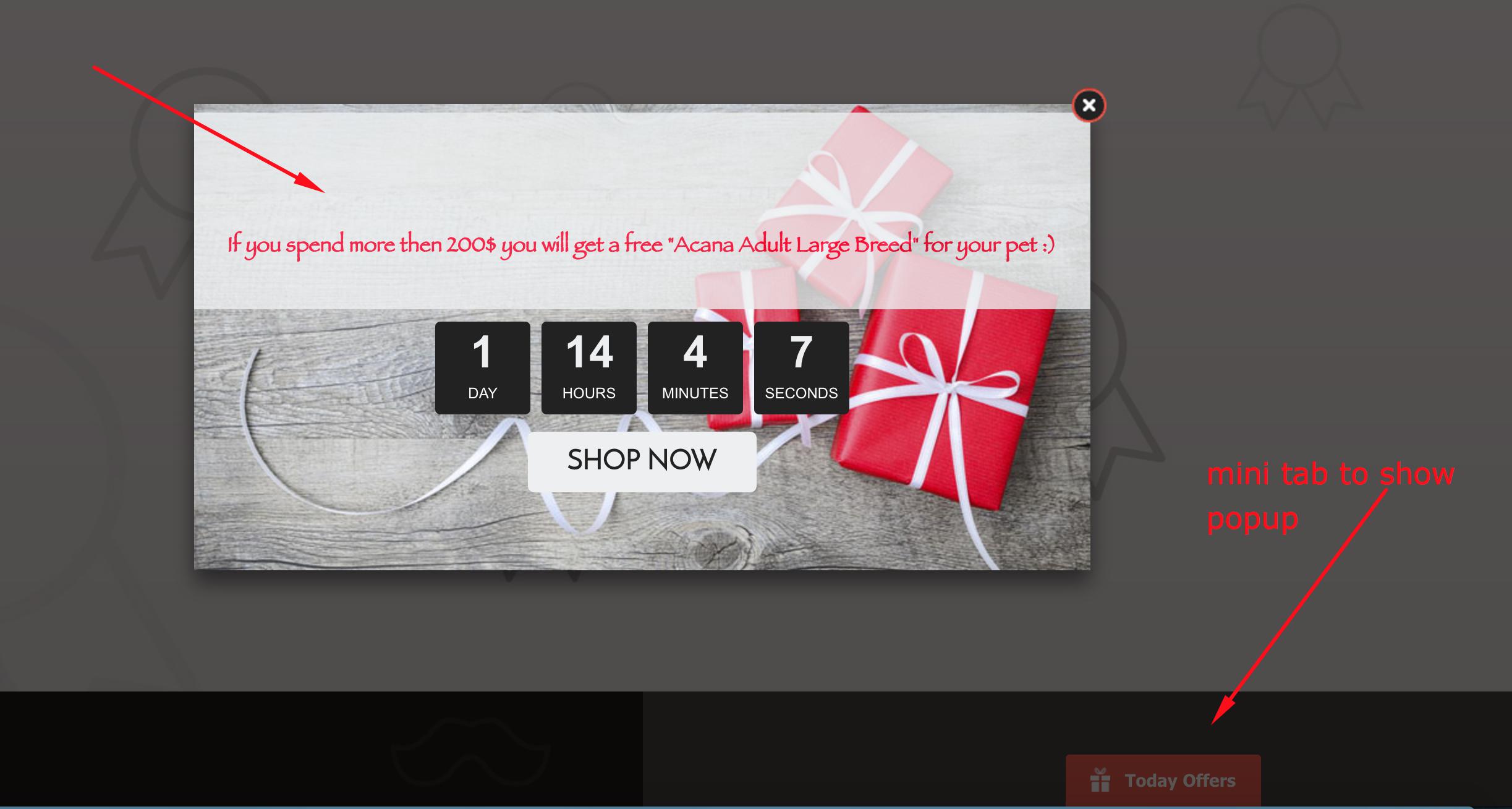 You can open Promotion Popup app to further customize the popup as you wish. The popups designed particularly for Free Gifts app  are with [Freegift Popup].

 That's all! Have a go at this new value added for you. Don't forget to let us know how it rockets your sales and facilitate your e-com business.
Any issues or feedback you have, just drop us a mail at support@secomapp.com.
We love to hear from you!
Secomapp Team.