18 August, 2023
No Comment
Introduction
In the fast-paced world of e-commerce, shipping plays a pivotal role in determining the success of a Shopify business in the United States. Efficient and reliable shipping can enhance customer satisfaction, increase customer loyalty, and ultimately drive higher sales. In this article, we will delve into the key aspects of Shopify shipping for US business owners, exploring the diverse needs of different businesses, analyzing top carrier options, and uncovering the best shipping solutions to streamline operations.
Understanding the Diverse Businesses on Shopify

Shopify is a versatile platform that caters to a wide array of businesses, ranging from niche boutiques to high-volume retailers. Each type of business has unique shipping requirements based on the nature of its products, target audience, and shipping volume.
For instance, niche boutiques that offer specialized products require a shipping solution that can handle individualized packaging and provide a personalized unboxing experience for their customers. On the other hand, high-volume retailers dealing with a large number of orders need a scalable and efficient shipping system to meet their demanding shipping needs promptly.
Exploring Carrier Options for Shopify Shipping in the US
Selecting suitable shipping carriers is crucial for a successful e-commerce business. According to various studies, preferred carriers among US online shoppers include USPS, FedEx, and UPS. According to a study conducted by Statista, USPS (United States Postal Service) is the most preferred carrier among US online shoppers, with a market share of 38% in 2020. This is followed by FedEx with a market share of 25% and UPS with a market share of 20%.
USPS (United States Postal Service)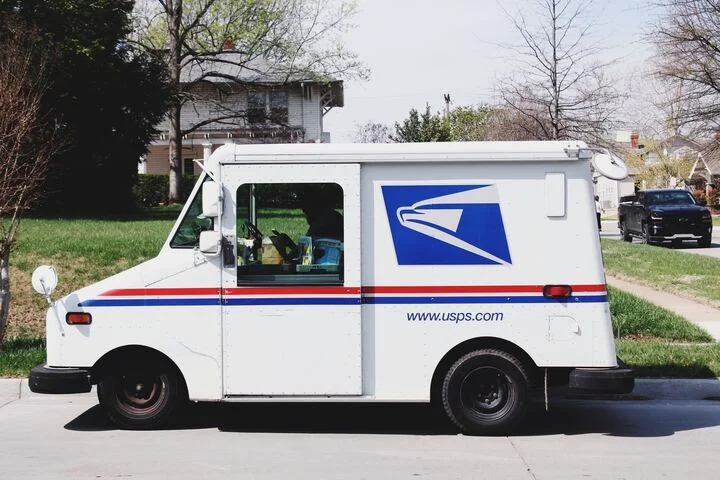 USPS is a popular choice for many small businesses and niche boutiques due to its cost-effective options, especially for lightweight packages. It offers an extensive network of delivery routes, making it an excellent choice for reaching customers in both urban and rural areas.
FedEx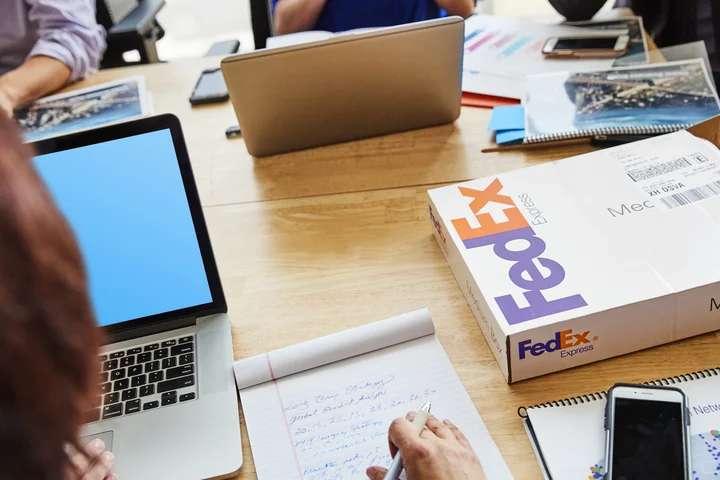 Businesses that prioritize time-sensitive deliveries often turn to FedEx for its reliable express shipping services. With various expedited shipping options, FedEx can ensure swift delivery, making it ideal for businesses that want to provide their customers with a premium shipping experience.
UPS (United Parcel Service)
UPS is known for its versatility, catering to businesses of all sizes. Its ground shipping service is particularly popular among medium to large retailers. UPS also offers a wide range of additional services, including UPS Access Point, which allows customers to choose alternative delivery locations for added convenience.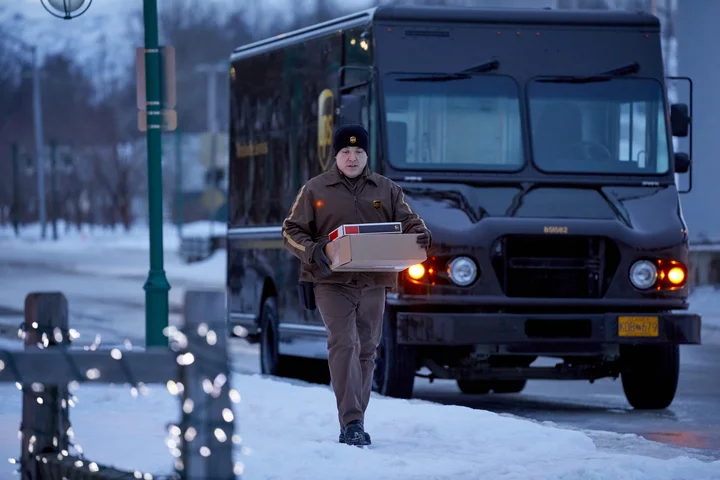 To make the most of these carrier options, businesses should match carriers with their unique needs. For instance, USPS can be an excellent fit for niche boutiques aiming to minimize shipping costs, while FedEx may be the go-to choice for high-volume retailers prioritizing fast deliveries.
Shopify Shipping with UPS, FedEx & USPS
Shopify offers a choice of UPS, USPS, and FedEx for shipping in the US. For small to medium-sized businesses, shipping with UPS and USPS is a breeze since business owners get shipping rates and labels using Shopify's own carrier account. This saves time and effort, letting you focus on your business while ensuring smooth and cost-effective shipping.
For FedEx, the process is a bit different. Business owners need to connect their FedEx account to Shopify to display accurate shipping rates at checkout. With these seamless carrier integrations, Shopify makes shipping easy for businesses of all sizes in the US.
The Best Shopify Shipping Solutions for US Business Owners
To optimize the shipping process and ensure seamless operations, Shopify business owners can rely on shipping solutions like PluginHive's Multi-Carrier Shipping Label app. This shipping solution streamlines the entire shipping process, from order fulfillment to label printing, offering a range of features that suit different businesses.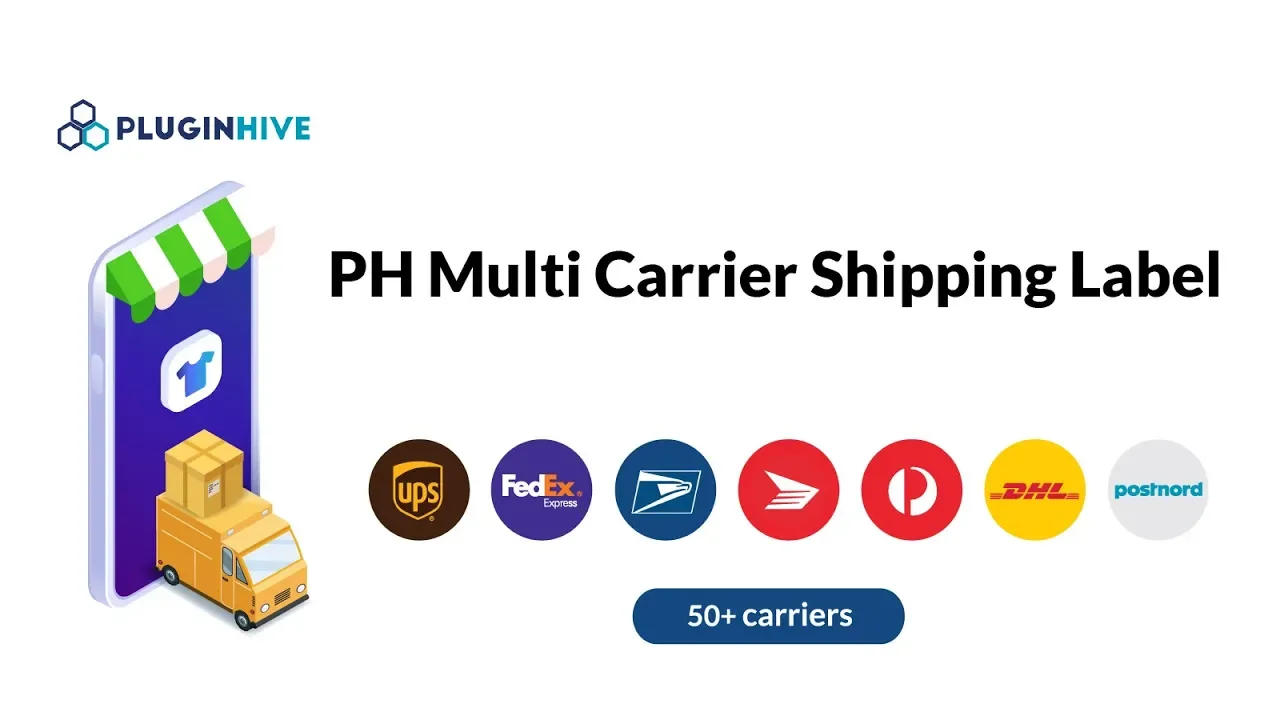 PluginHive's Shopify Shipping Solution caters to both niche boutiques and high-volume retailers, offering customizable shipping options to meet individual business needs. The app seamlessly integrates with USPS, FedEx, UPS, and other carriers, allowing businesses to access the best shipping rates and delivery options.
For niche boutiques, the Multi-Carrier Shipping Label app provides personalized packaging options, branded packing slips, and easy label printing to ensure a delightful unboxing experience for customers. For high-volume retailers, the app offers bulk order processing, automated tracking updates, and real-time shipping rates, optimizing efficiency and saving time.
9 Tips to Optimize Shopify Shipping
As a Shopify business owner, optimizing your shipping is crucial for maintaining profitability. Here are some tips to help you achieve Shopify shipping optimization:
Utilize Shipping Profiles and Pricing: Take advantage of Shopify's built-in shipping profiles feature to set different shipping rates based on customer locations. By defining Shopify shipping profiles and adjusting pricing according to shipping distances, you can offer competitive rates while ensuring profitability.
Implement Free Shipping Thresholds: Consider implementing free shipping thresholds for orders that exceed a specific value. This strategy encourages customers to add more items to their carts to qualify for free shipping, increasing your average order value and offsetting shipping costs.
Communicate Return Policies: Make sure your return policy is easily accessible and understandable on your website. Provide clear information on how customers can initiate returns and the timeframe within which returns are accepted. This transparent approach boosts customer trust and loyalty.
Offer Prepaid Return Labels: Simplify the return process for customers by offering prepaid return labels. With the right shipping solution, you can generate and provide return labels directly to customers, making it easier for them to send back products they're not satisfied with.
Enhance Tracking and Communication: Utilize the tracking features provided by your chosen carriers and shipping solutions to keep customers informed throughout the shipping process. Choose a shipping solution that automatically sends tracking updates to customers via email or SMS, ensuring they are aware of their order's status.
Create Tracking Lookup Pages: Develop tracking lookup pages on your website where customers can track their packages in real-time. These pages can also display estimated delivery dates, ensuring customers know when to expect their orders. This transparency improves the customer experience.
Plan for Seasonal Peaks and High-Demand Periods: Prepare your shipping process in advance to handle increased order volumes efficiently during seasonal peaks and high-demand periods. Consider hiring temporary staff or partnering with fulfillment centers to ensure you have sufficient resources to prevent delays and maintain fast shipping times.
Communicate Shipping Deadlines: Clearly communicate order cutoff dates and estimated delivery times for peak periods on your website. Managing customer expectations is crucial during these times to avoid disappointment.
Continuous Improvement and Customer Feedback: Encourage customers to leave reviews and provide feedback on their shipping experience. Analyze this feedback to identify areas for improvement and implement necessary changes to enhance your shipping operations continually.
By implementing these Shopify shipping tips, you can optimize your shipping costs, improve customer satisfaction, and ultimately boost your bottom line as a US Shopify business owner.
Conclusion
Mastering Shopify shipping in the US is a multifaceted process that requires understanding the diverse needs of different businesses, choosing suitable carrier options, and implementing efficient shipping solutions. By optimizing shipping costs, streamlining returns and exchanges, enhancing order tracking and communication, and preparing for peak periods, US Shopify business owners can create a seamless and delightful shipping experience for their customers.
Remember, shipping is not just a logistical operation but also a crucial aspect of customer satisfaction and business success in the competitive e-commerce landscape. Invest time and effort into refining your shipping strategy, and you'll undoubtedly reap the rewards of increased customer loyalty and sustained growth in your e-commerce business.