15 December, 2020
No Comment
The more friends you refer
The longer you have free use of all features
This Christmas, Affiliate by Secomapp gives customers who are using the app amazing gifts up to $300 in savings.
Best of all, you can unlock ALL THE FEATURES FOR FREE, including the most advanced ones to develop your own affiliate program. Certainly, this is a big chance for you to increase sales of your business dramatically.
1. How to participate?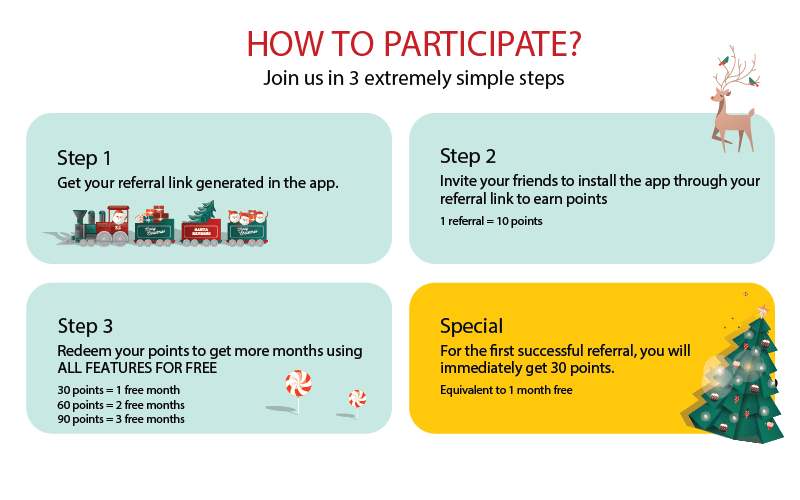 Join us in 3 extremely simple steps:
Step 1: Get your referral link generated HERE 
Step 2: Invite your friends to install the app through your referral link to earn points (1 referral = 10 points)
Step 3: Redeem your points to get more months using ALL FEATURES FOR FREE. (30 points = 1 free month)
2. Offered vouchers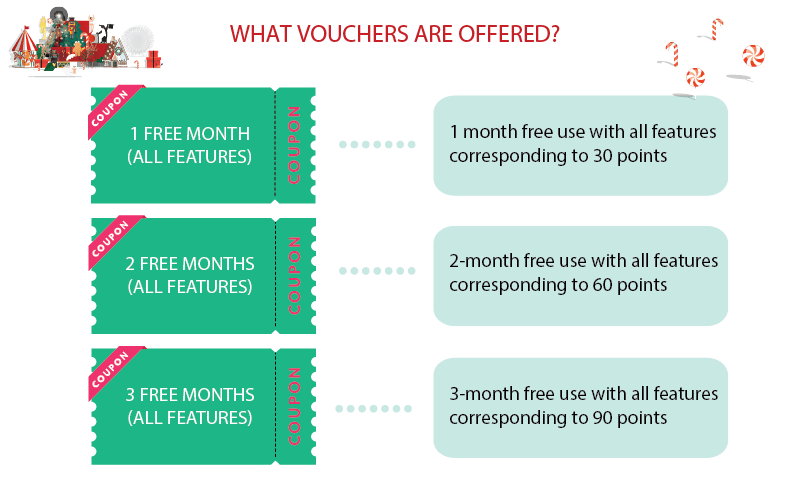 – 1-month free use with all features corresponding to 30 points
– 2-month free use with all features corresponding to 60 points
– 3-month free use with all features corresponding to 90 points
Special: For the first successful referral, you will immediately get 30 points (equivalent to 1 month free)
3. Valid referral to earn points
Store successfully install the app for the first time
Store must complete the registration process, for visualization here https://prnt.sc/vytdf2
Store must be on Shopify paid plans (not including development stores, trial stores)
4. How to redeem your points
You can redeem your points for available vouchers shown (depending on the number of points you have), any available vouchers will be seen in green on your merchant account.
Note: If you are already on any paid plans, you will be taken to the Confirm Charge page to confirm the free month(s).
If you are already using any voucher and choose to apply for another available voucher, the new coupon will immediately replace the current one.
5. Other regulations
This Charter takes effect from the time it is posted and published.
The Organizer reserves the right to suspend, change the content of the campaign or update, modify, and supplement the campaign rules at the request of the competent authorities at any time before the end of the chapter. Any changes that are promptly and publicly announced on Secomapp Fanpage are considered valid. The decision of the Organizing Committee on the test-related complaints is final.
In the event of a dispute about the award arising, the decision of the Organizing Committee will be the final one.